Although Moodle was born out of an idea to take education beyond physical classrooms and provide more opportunities for students, it is a common misconception that the platform is only used within the education sector. In fact, Moodle is the world's most popular LMS and is used across many sectors for different purposes. If you are considering using a Moodle LMS for your L&D needs, but you're not sure whether it is suitable for your sector or organisation, keep reading to find out who uses Moodle and what a Moodle LMS is used for.
What is Moodle?
A Moodle learning management system (LMS) is an e-learning platform used to manage, deliver and measure training and learning online. This digital learning platform unites all the elements required to deliver an L&D programme including creating content and courses, online training and assessments to measure learner progress.
Using a Moodle LMS improves learning outcomes for users by creating an interactive, intelligent and accessible virtual learning environment that can be used anywhere by anyone with access. With its various features and integration options you can deliver an L&D programme with diverse e-learning content and lesson types along with multi-lingual support and social features such as blogs and chat functions.
Who uses Moodle and what do they use it for?


Organisations in the education sector
Many schools, universities and organisations within the education sector use a Moodle LMS to successfully deliver their learning programmes through a digital platform. Using an LMS means a large library of courses, lessons and reports can all be housed on one platform making it easy to update, amend and add or remove content.
One of the best things about using a Moodle LMS within the education sector is the flexibility it offers students as they can complete learning autonomously. Although the traditional lecture-style teaching format can be effective, many students benefit from having the opportunity to engage in their own personal, user-centric learning. Everyone has their own set of skills and preferences meaning individuals prefer to learn at a pace that suits them, not to mention some students will find some subject matter more difficult to comprehend than others. With this in mind, some students will benefit from spending more time studying certain topic areas and lessons. With traditional lecture style teaching, students are expected to learn at the same pace, however, an LMS offers the opportunity to personalise a learning experience by allowing students to choose what they want to learn, when they want to learn, and enabling them to complete online lessons as many times as they need to gain a good understanding.
An example of who uses Moodle in the education sector
When Distance Learning Centre, a leading online course developer, acquired a Moodle LMS with Hubken, they also saw the benefit of giving learners autonomy. Using Moodle meant their users can self-register and choose the course that they want to study as the e-learning course material is provided digitally. As a higher education provider, they were able to grow the number of available courses in their online library whilst removing the labour-intensive process of manually sending course materials to students. With their new Moodle LMS, everything is now done automatically, and enrolment is completed without the need for a teacher or employee.
Charities and third-sector organisations
With lots of volunteers and staff with varying skill levels, using an LMS can completely transform the growth, outcomes, and overall success of a third-sector organisation. So, what is Moodle used for in the charity sector? When tackling the drastically different skill levels of staff, it's essential that new starters complete a comprehensive induction programme. However, many charities simply don't have the time or resources to onboard every new starter, particularly when they see a high turnover of volunteers. However, with a Moodle LMS organisations can create a readily available induction programme that can be accessed via the e-learning platform. This can be completed without the need for a trainer and can be done on the volunteer's first day working with the organisation. This streamlines the process of onboarding new starters whilst ensuring they are equipped with all the necessary training and information to contribute to the smooth running of the organisation.
As Moodle is a free to use, open-source platform, it's a great solution for third-sector organisations with a lower budget to spend on L&D. However, it's worth noting that although the platform can be used for free as it doesn't require a licence fee, it will need to be hosted on a server. For more information on the cost of using a Moodle LMS, read our handy pricing guide here.
Public sector organisations
Large public sector organisations will likely have many employees scattered across various locations, whether in different offices or working remotely. Navigating this can prove difficult as uniting a dispersed workforce, particularly when it comes to training, is logistically challenging. This is why many public sector organisations use a Moodle LMS as training can be accessed anywhere, regardless of location.
Most public sector organisations must adhere to strict regulations meaning that they will need to ensure that employees have completed mandatory compliance training. Using a Moodle LMS makes it a lot easier to ensure strict compliance requirements are being met as you can find records within the LMS showing who has or hasn't completed training.
An example of who uses Moodle in the public sector
Whether delivering compliance training, induction training or upskilling programmes, any public sector organisation will require their L&D programmes to be structured and efficient, which is exactly what Hampshire Fire and Rescue Service were looking for when they came to Hubken looking for the perfect LMS to suit their needs. With a Moodle LMS, they improved the efficiency of their training method whilst being able to reach more learners and accommodate their individual needs. Read more about how this public sector organisation uses a Moodle LMS here.
Businesses
Most employees working in any business will tell you that they covet any opportunities for personal development and career progression. One of the most effective ways for a business to provide these opportunities is to have readily available L&D programmes. Many businesses use a Moodle LMS to create and upload a large library of courses and programmes to suit the needs of employees with different roles and skill levels.
Using Moodle, employees can complete courses to expand their skill base and employers can use built-in analytics to identify which employees are completing upskilling courses. Using this data makes it easier for managers or HR leaders to seek out those who would suit taking on new job opportunities within the business. Providing employees with these opportunities leads to higher levels of employee satisfaction and job retention rates.
It's worth noting that while Moodle serves well as an e-learning platform for training, if your business is looking to deliver a complex professional development programme with performance management tools, you're better off exploring a talent experience platform (TXP) such as Totara TXP. Using Totara TXP combines their LMS, learning experience platform (LXP) and performance management system allowing you to build competency frameworks whilst delivering a more personal learning experience with automation functionality and better feedback opportunities in order to better manage personal development programmes. You can find more information on Totara TXP, here.
Is Moodle the best option for your organisation?
As an open-source platform, Moodle is highly customisable meaning it can suit the needs of a wide range of businesses and organisations. For more information on the features and functionality of a Moodle LMS, read our ultimate guide here.
If your L&D strategy means your e-learning platform requires a more robust platform with broader functionality, check out our pricing page for an easy-to-read comparative list of features. If you're still unsure which option would be best for you or you'd like detailed answers to questions such as what is Moodle used for? – get in touch with our LMS experts, here.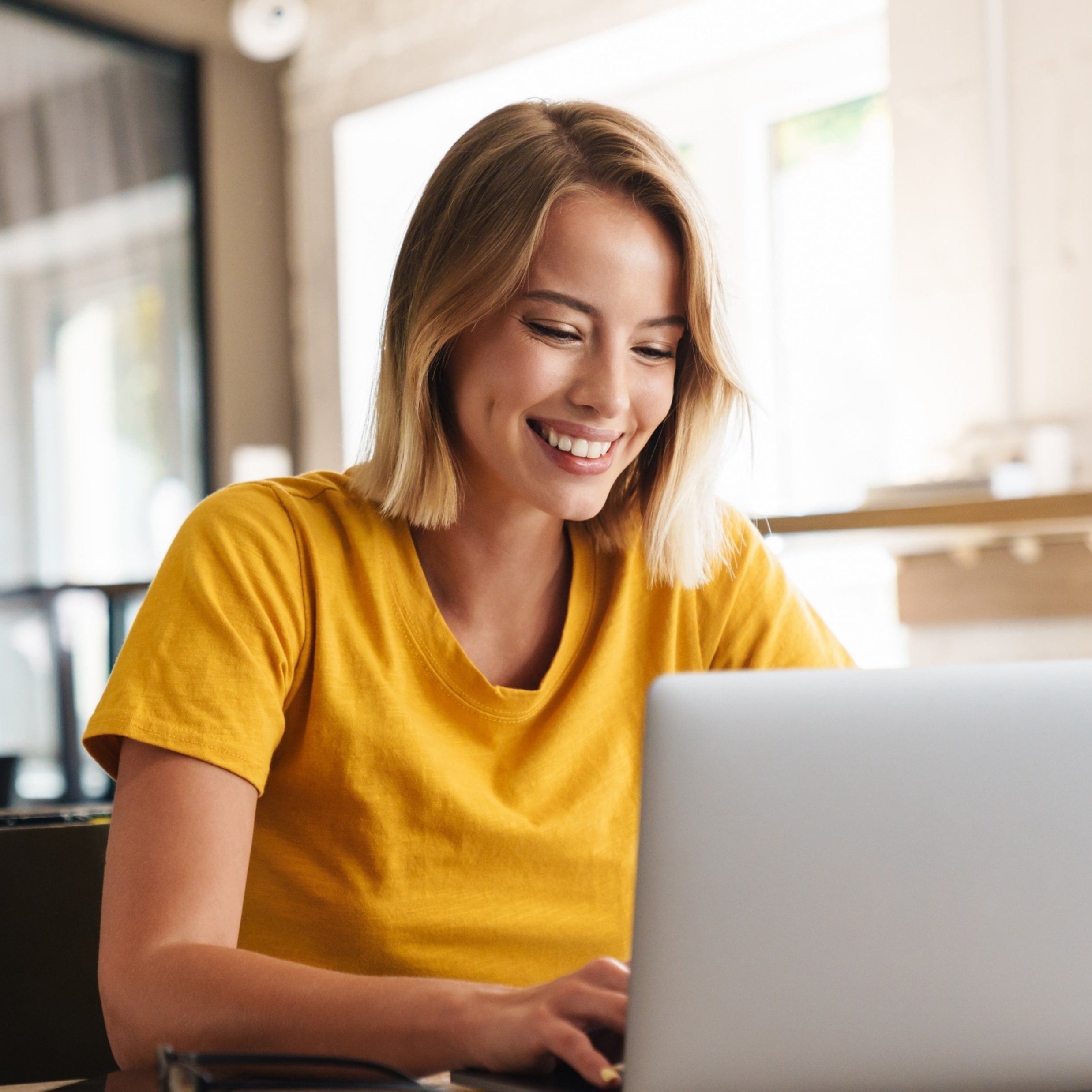 Explore HubkenCore – our unique SaaS LMS offering
Ready to see how our new LMS bundled solution is revolutionising how you purchase an e-learning solution?