Hubken's FREE Healthcare LMS Hub
Get unlimited access to a wealth of LMS resources designed to help
healthcare organisations successfully solve their e-learning challenges!
Curated specifically for the healthcare sector...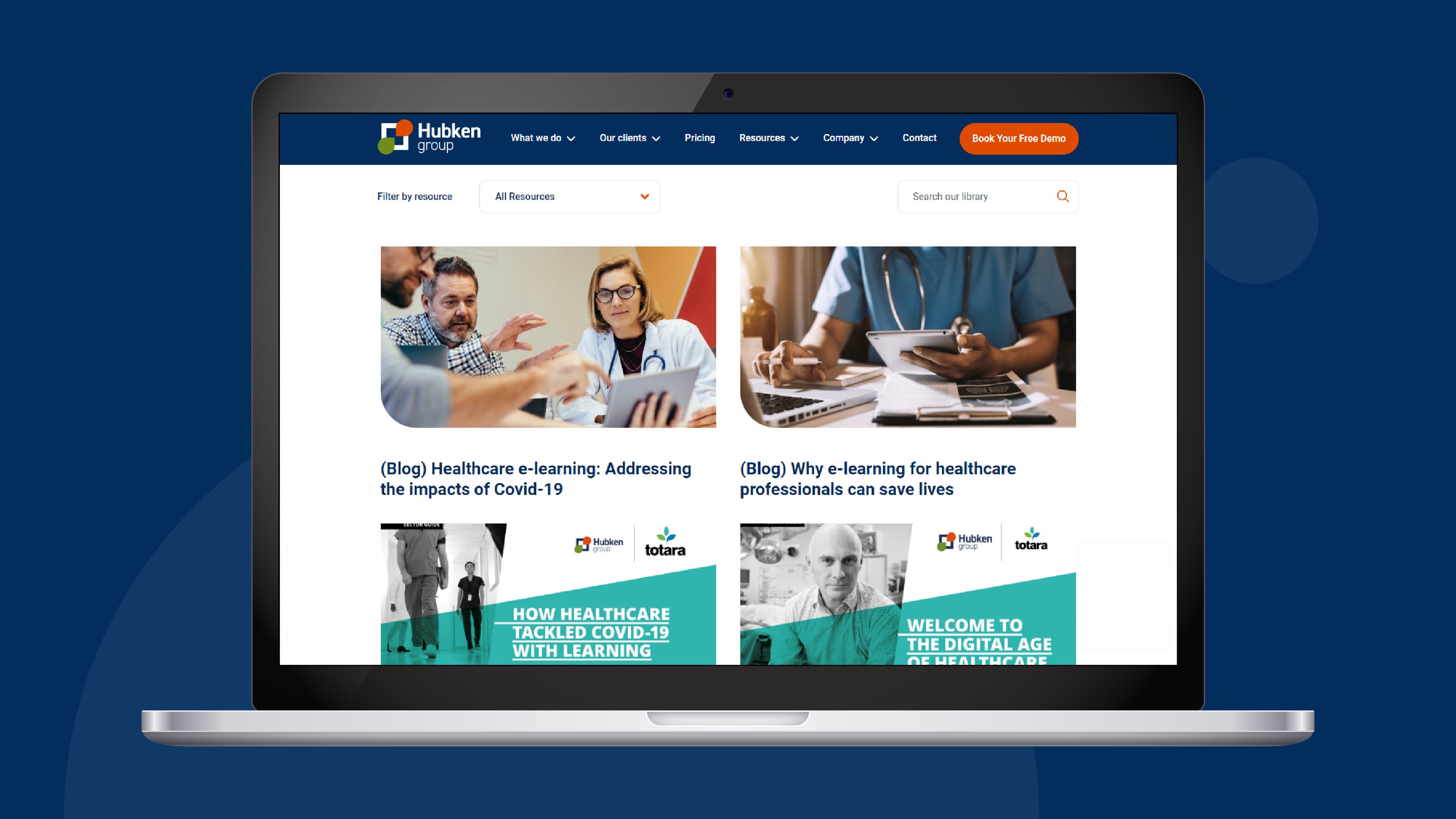 What's included in the Healthcare LMS Hub?
Informative PDF guides
How healthcare organisations tackled Covid-19 with e-learning
Welcome to the digital age of healthcare
Short blogs
Healthcare e-learning: Addressing the impacts of Covid-19
Why e-learning for healthcare professionals can save lives
Hubken healthcare case studies
Mountain Healthcare
Princess Alice Hospice
E-learning and LMS use cases
Compliance training

Employee development
Employee onboarding
Fast fact infographics
Healthcare fast facts
Did you know: 'The number of staff leaving the UK's national health service (NHS) has risen by 51% in just four years...'
Useful links, FAQs and more...
E-learning and LMSs for the NHS and healthcare organisations

Hubken's free LMS survey

How Hubken can help video
Trusted by innovative healthcare organisations like yours