A learning management system (LMS) is a powerful piece of software, capable of solving even the most complex learning and development (L&D) challenges. Although it can stand alone in achieving your e-learning goals and delivering a comprehensive L&D programme, you can further enhance your platform for the better with LMS integrations. If you're not sure where to begin, keep reading for our vital integrations checklist.
What are LMS integrations?
An integration is essentially the bridge between your LMS and another piece of compatible software. Integrations allow you to combine the technology of your LMS with technology from third-party software. Once your LMS is integrated with another platform/piece of software, data can transfer seamlessly between them. As a result, your LMS can serve as a central hub, removing the need to dip in and out of different applications trying to match up and find data amongst various systems, saving you considerable time on manual tasks.
Benefits of using LMS integrations
The purpose of using LMS integrations is to improve the learning experience and increase the value of your LMS and the effectiveness of your L&D programme. By leaning on the data and technology from other platforms, the learning experience is enriched, and teachers/trainers are able to deliver lessons that have been informed by additional reporting tools and developed using powerful creative tools.
Integrating your LMS with a number of other platforms means your e-learning platform serves as a hub where learners, teachers and admins can access everything they need in one centralised place. As a result, you can create a more dynamic, interactive learning experience and virtual learning environment (VLE).
A lot of the integrations available are for applications that you and your learners/employees will already be using independently from the LMS and will be very familiar such as Microsoft Teams, HR platforms, CRM applications, etc. Integrating your LMS with these platforms will create a sense of familiarity for learners when using your LMS; as a result, they will feel more engaged and at ease when using the platform.
Now that we've run through a brief explanation of LMS integrations and why you should use them, here are some you should be including:
Video conferencing and webinars
For many businesses or organisations, one of the most effective ways to deliver training to a large group at the same time is by delivering a lecture-style lesson. However, if you're training learners remotely this can prove difficult. You can use pre-recorded video and ask your learners to watch it but if you're looking to deliver live lessons to remote learners then you'll want to look at using an integration capable of video conferencing and webinars.
Zoom
Having grown in popularity substantially during the height of lockdowns and quarantine in 2020, Zoom has remained a reliable piece of software used by many businesses and organisations beyond the pandemic. Zoom is an online audio and web conferencing platform allowing teachers to deliver live lessons and seminars or conduct business meetings.
Microsoft Teams
Collaboration and communication are essential for any business or organisation with a remote or dispersed workforce, and Microsoft Teams has a range of functions that support this. By integrating Teams with your LMS, teachers and students can easily engage with Teams meetings for large groups or one-to-one sessions. For larger groups and webinars there is the live event option, or for continuous and informal communication there is the option for instant messaging with Teams chat.
BigBlueButton
As an open-source web conferencing platform, BigBlueButton is an effective tool for delivering real-time sharing of audio, video, slides and instant chat options. With the whiteboard function, presenters can annotate key parts of their presentation and display them to learners in real-time.
It's worth noting that with the latest Moodle 4.0 update, BigBlueButton is now part of the core Moodle LMS and no longer requires a plugin to be installed!
eCommerce

If you are using your LMS to sell online courses and training events online, then it is critical that it can integrate with a payment gateway. Once you've created impactful content capable of standing out from other offerings on the market, you'll need a way to sell it. Here, you can use eCommerce solutions that integrate seamlessly with your LMS so that you can create a professional storefront for your learning programmes.
Shopify
Shopify is an eCommerce platform that allows you to build online stores, and list and sell your e-learning products online.
Course Merchant
Designed specifically for selling courses online, Course Merchant allows for efficient payments and enrolments with single sign-on (SSO) access in one integrated system.
WooCommerce
WooCommerce is a customisable, open-source eCommerce platform built on WordPress allowing you to set up a fully customised online store to sell courses.
Gamification software
Increasingly growing in popularity within the e-learning community, gamification is the process of taking elements of game playing and applying them to lessons and training activities. It's popular amongst learners as it makes learning fun and engaging whilst also delivering results for businesses, for example, 83% of employees who undergo gamified training of more motivated at work. With this in mind, gamification should be an essential part of your L&D strategy and so should the integrations that make these lesson types possible.
Near-life
Near-life is a robust, user-friendly platform that lets learning professionals create interactive videos, VR and gamified content easily and quickly. Trainers can create popular gamification content such as branching scenarios whilst recording scores and learner achievements.
H5P
H5P is a free, content authoring plugin that allows you to easily create and share HTML5 interactive gamified content along with videos, quizzes and presentations.
Document Sharing
Another essential tool for a remote or dispersed workforce, document sharing platforms allow you to easily and safely share e-learning files and documents between trainers/learners/employees. Once integrated with your LMS, some platforms allow learners to collaborate on documents which is useful for facilitating group projects and team learning.
Microsoft Office 365
Integrating your LMS with Microsoft Office 365 means you'll be able to take advantage of popular functions such as the outlook calendar, meeting reminders and most importantly the document library. Documents can be shared easily amongst users with the option to edit collaboratively.
Google Docs
With Google Docs you can create, edit and share documents online. Users can collaborate on documents easily even without a Google account, making collaborative learning easy and seamless.
Analytics
Although your LMS will likely have powerful reporting and analytics tools built in, incorporating more advanced data analytics tools means you can look at data across many platforms.
Power BI
Creating reports and using data is straightforward with Power BI's software, you can connect to all data sources across your organisation to build custom reports. Reports can be created collaboratively meaning department heads or trainers/teachers can work together remotely.
Social integrations
Social media platforms are so ingrained in our daily lives that it makes sense to incorporate them into your LMS. You can integrate your LMS with social media platforms such as LinkedIn or Twitter where your learners can share certifications or trainers can promote courses.
LinkedIn Learning
LinkedIn Learning is a platform where you can find expert-led courses; once courses have been completed learners will receive certificates. Courses can be recommended through personalised learning journeys and accessed anytime on various devices.
Finding an LMS capable of integrations
There are hundreds of available integrations ready to enrich your LMS and add additional functionality to create a learning ecosystem and take your L&D programme to the next level. In order to achieve this, you need an LMS that is compatible with the integrations you need to deliver your best L&D strategy.
If you're looking for an LMS capable of integrating with a wide variety of additional third-party platforms, you may want to put together an ideal list of the platforms you'd like your LMS to integrate with. With this in mind, you can start researching which LMS is best suited for the job.
One of the easiest ways to find out what your chosen LMS is capable of is to chat with a knowledgeable LMS provider. If you'd like to chat with one of our experts for some unbiased insights on the various available integrations with our Totara or Moodle platforms, get in touch here.
As a Totara Platinum Alliance Partner and Moodle expert, we design and deliver high-quality e-learning solutions for leading UK businesses and organisations, building lasting relationships so that they can realise the full potential of their learning and development projects.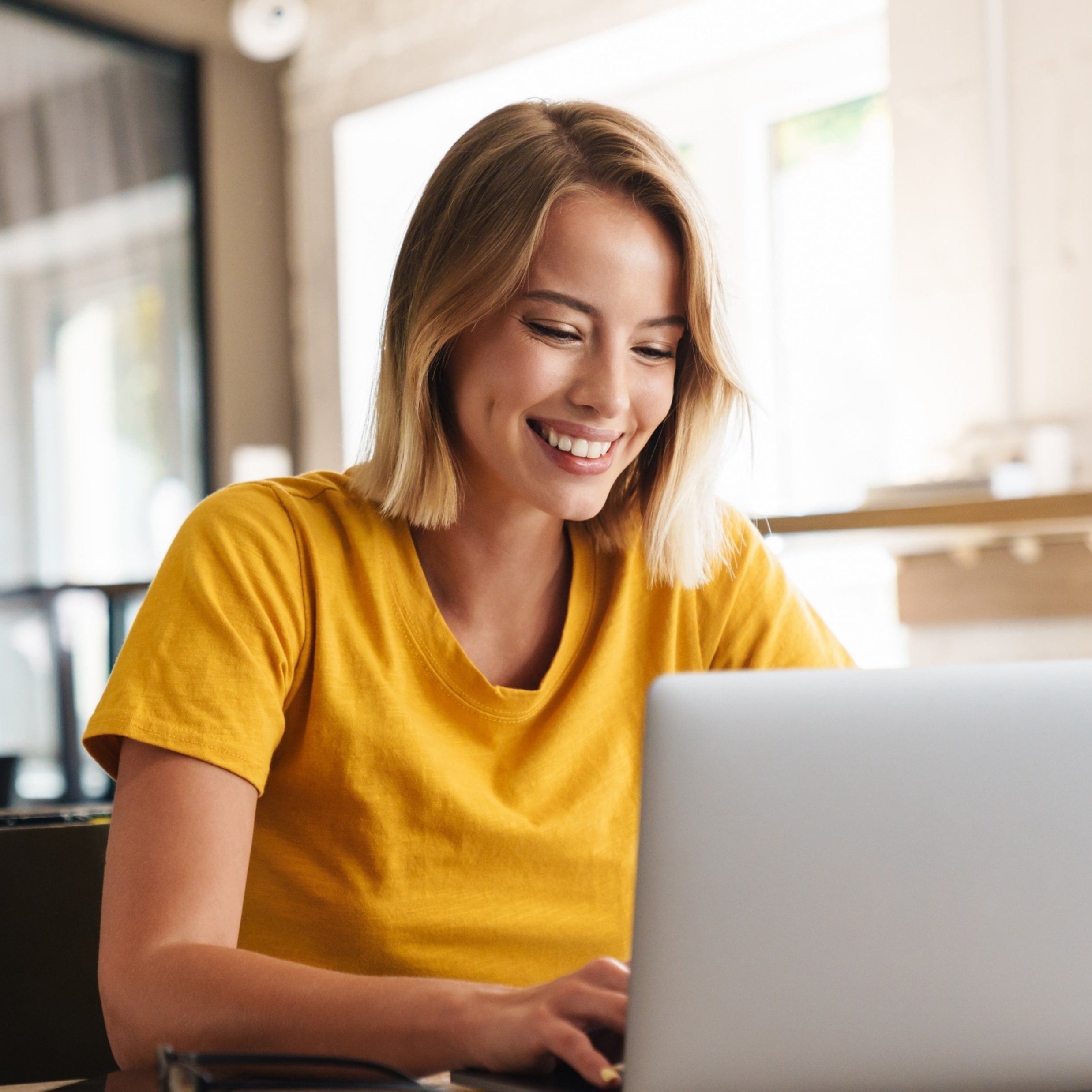 Explore HubkenCore – our unique SaaS LMS offering
Ready to see how our new LMS bundled solution is revolutionising how you purchase an e-learning solution?