LMS experts since 2004
Looking for a leading LMS provider with extensive knowledge, years of experience, and a track record of excellent service? Your search ends here.
Hubken Group: Much more than an LMS provider

With our award-winning tailored Totara and Moodle solutions, unrivalled customer support, and dedication to delivering excellence, we stand out as the ultimate choice. We pride ourselves in being more than just an LMS provider; we create long-lasting partnerships with our clients and work closely with them to design the perfect e-learning solution. Our team of experts will work hand-in-hand with you to deliver extraordinary e-learning experiences and results that make a real difference to your organisation.
Our HubkenCore package delivers all the key services, tools and technology required to deliver the best e-learning experience for your users. On top of your chosen Moodle or Totara solution, you'll benefit from secure hosting, unlimited support, unique UX enhancements, comprehensive training videos, and much more.
We're ready to help you level up your L&D – let us support your business with award-winning learning and talent management capabilities. Choose Hubken and get in touch with one of our experts today.

"We had heard that Hubken were well-rated for their customer service, and after our first year with Hubken I certainly haven't been disappointed."
BlueLight Commercial
Debbie Shore

"After undertaking some Moodle training with Hubken, I knew they were the partner I needed to work with."
Parkinson's UK
Claire Hewitt

"We've asked Hubken a variety of questions and we've had replies straight away, even to the smallest of queries. The team are really helpful. The support has been easy to access and it's been really useful"
LGBT Youth Scotland
Jane Griffin
Why choose Hubken as your LMS provider?
Why do so many organisations choose Hubken Group as their LMS provider? Take a look at some of our case studies to find out.

Delivering exceptional compliance results
We helped Arriva Group implement a powerful new LMS that transformed its compliance programme.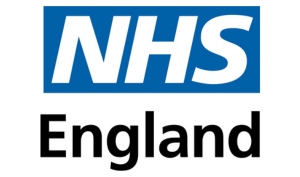 Bringing crucial training online
HEE West Midlands urgently needed to move vital surgeon training online and were able to do so with Hubken.

Boosting in-store knowledge retention
We helped health & wellness retailer Holland & Barrett boost in-store knowledge retention and save £90k a year.
The LMS provider that goes further
Whether it's helping our clients win e-learning awards or simply supporting their continued growth over many years, at Hubken we stand by our clients for the long term. Regardless of your organisation's size or sector, we have the expertise and dedication to ensure we deliver an e-learning platform that's best suited to helping you achieve your L&D goals.
With Hubken as your LMS provider, you can expect:
Honesty and transparency - we will always be truthful so that your expectations are always met.
Support and care - we provide unlimited support as standard, but we also care about clients' success. We genuinely want to help you go further with your e-learning and meet your objectives.
Advice and ideas to take things forward - we'll always keep you in the loop with newsletters, webinars, articles and eBooks to ensure you get the best out of your platform.
A flexible, human approach - although technology is our speciality, it's our friendly human teams that make Hubken unique. Whatever issue or problem you may face, we'll be here to talk and see how we can find solutions together.

Which e-learning solution is right for your needs?
Find out now in less than 2 minutes…
Trusted by innovative businesses