Today's modern worker will likely change jobs many times over the course of their career. In fact, LSBF revealed that 47% of the UK workforce would like to make a career change. While there are a number of contributing factors as to why someone might be considering a career change, not feeling a strong sense of loyalty to the organisation is often the major one. As a result, if there are issues in their current role or a more appealing offer elsewhere, the likelihood is that your employee is willing to explore other opportunities.
With this in mind, it's essential that you use the small window of opportunity in their first few weeks of employment to deliver a comprehensive induction programme to ensure that your employees begin to feel that they are an important part of the team, that they quickly get integrated into the company's culture and that you begin to paint a picture of what their role could look like long-term. Their first impressions of the role or company is hugely important and can be significantly affected by their induction training programme. But just what is induction training and how can e-learning help with its delivery?
What is induction training?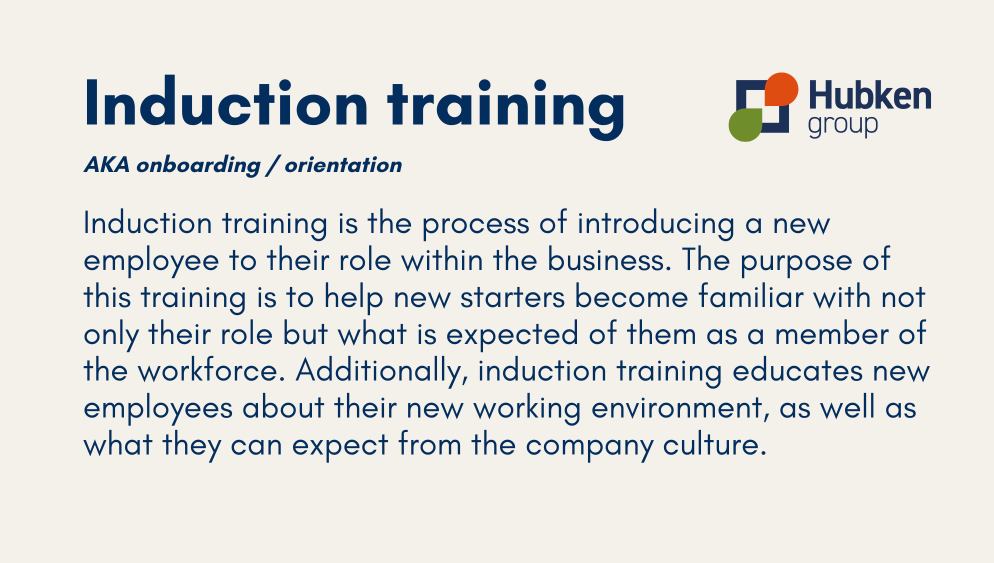 Induction training (also known as onboarding/orientation) is the process of introducing a new employee to their new role within the business. The purpose of this training is to help new starters become familiar with not only their role but what is expected of them as a member of your workforce. Additionally, induction training educates new employees about their new working environment, as well as what they can expect from the company culture.
Typically, induction training takes place within the first few weeks of joining the business. It's often seen as the first hurdle that new starters have to jump over in order to truly start work in their new role but it should feel like a welcoming process, created to make them feel comfortable and capable.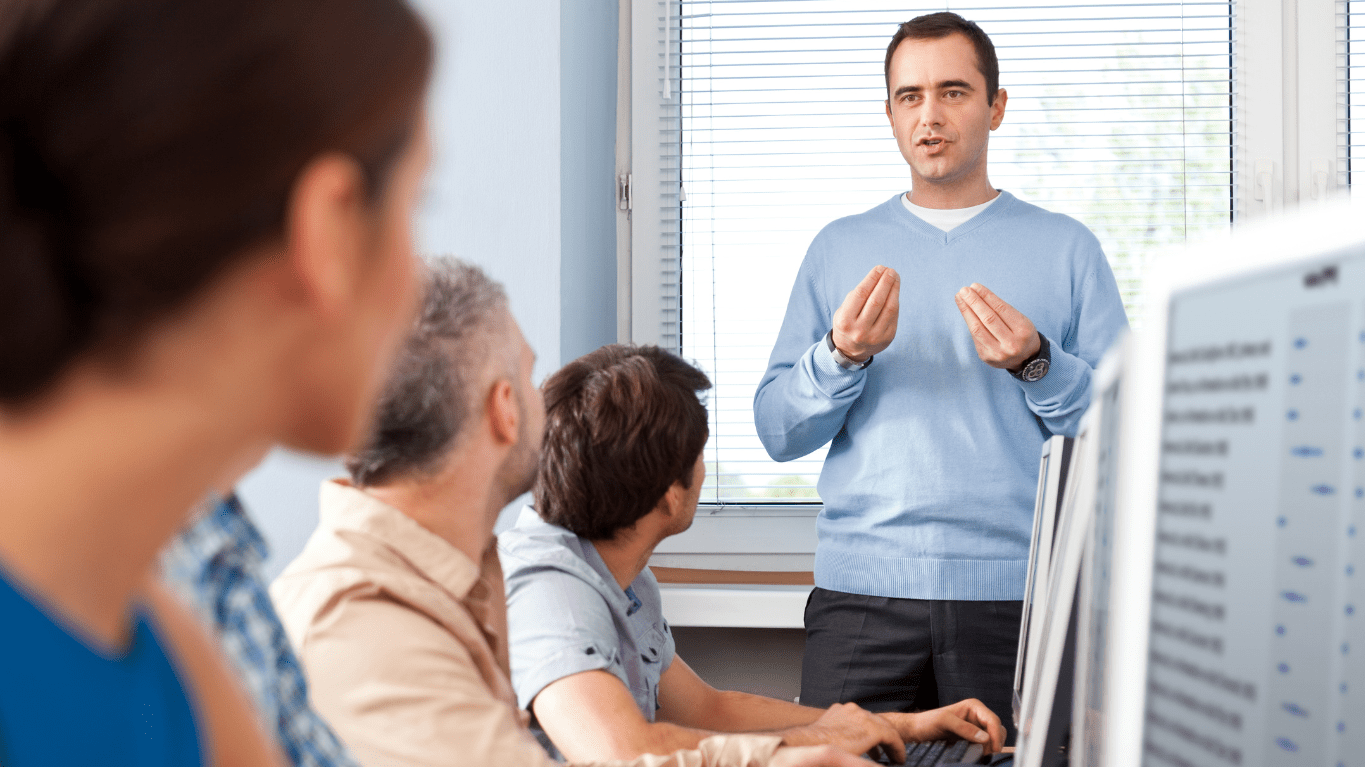 What's covered in induction training?
The contents of induction training will naturally differ from business to business; however, training will usually cover areas such as:
Company policies

Compliance

/mandatory training

Organisational structure

Company culture

The history of the company

Role specific training
How does induction training benefit new starters?
Induction training will help get new employees quickly and efficiently up to speed, ensuring they feel confident to begin working in their new role. This training benefits new starters in a number of ways, such as:
Making them feel comfortable

Making them feel supported

Giving them the opportunity to improve their skills

Ensuring they don't feel like they are being thrown into the 'deep end' straight away
How does induction training benefit your business?
Induction training isn't just great for employees, it can also be hugely beneficial for managers, HR teams, and learning and development managers – indeed, it benefits the whole business. So if you're wondering 'what is induction training and why should I care?' - the below list provides some compelling benefits:
Helps to identify skill gaps

Ensures that employees meet a certain level of standard before they start working

Reduces staff turnover

Reduces the chances of mistakes or accidents due to lack of training
What is the best way to carry out induction training?
There are plenty of ways to carry out induction training but the most effective way is by ensuring that an e-learning platform is an integral part of the induction process. Induction training can be time-consuming if carried out without the use of an e-learning platform, particularly if you are primarily relying on face-to-face training. If a company sees several new starters each quarter, it is far more efficient and less time-consuming for trainers to house repetitive parts of an induction training programme on an online system, allowing employees to complete lessons/some lessons autonomously.
To achieve this you'll need a comprehensive learning management system (LMS).

Once you've got your system in place, here are some of the ways you can use it to create effective induction training programmes:
Make training learner specific
One of the benefits of using an LMS to deliver induction training is that you can help to make learning specific to each individual employee. If induction training courses feel irrelevant to the learner, it's less likely they will remain engaged with the content. For example, if you are using a generalised induction programme for all new starters, employees may end up completing lessons that have no relevance to their role or skill level, such as a new accounting executive completing sales training.
Your LMS's automations and hierarchies functions allow you to tailor induction programmes that suit the needs of each individual using predefined criteria such as job role or skill level. As a result, content distribution is responsive as it automatically assigns the relevant programme of induction course to a new learner.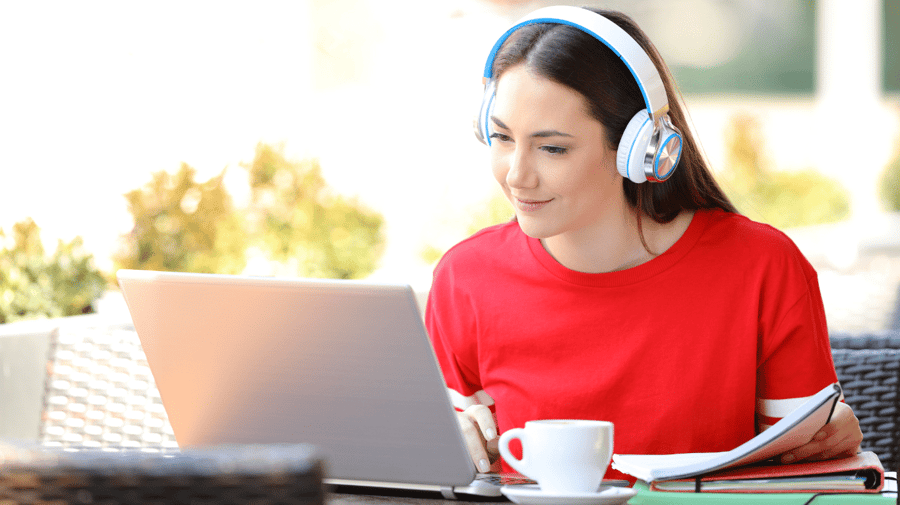 Offer variety in training
When delivering induction training, you may find it beneficial to opt for a blended learning strategy. Blended learning combines traditional face to face training with e-learning. As a result, training is varied and flexible enough to adapt to the needs of your business and individual learners.
For example, new employees can complete lessons that are suited to virtual learning (such as compliance training or role specific training) combined with some face-to-face training in other areas which require more practical, hands on training. As a result, learners get the best of both worlds as they can complete certain areas of their induction training autonomously whilst combining this with sociable and practical in-person learning.
And, with the right LMS, you can monitor off and online registrations, send reminder and follow up emails, and automatically track and report an individual's progress.

Make the most of reporting tools
Using LMS analytics, you can gain valuable insights into how your new starters are getting on with their induction training. Unlike offline induction training which relies on one-to-one conversations or tests to get an idea of how employees are doing, your LMS has all the data you need and it's available instantly.
Using your LMS's report builder, you can track learner activity and progress without the need for continuous check-ins, which can be time-consuming and may be perceived as micro-managing. LMS analytics can give you insights into what a learner has or hasn't completed, how long it's taken them to complete lessons, pass marks, or sign-in rates. You can use this information to nurture and guide new starters, find out if they're struggling with certain topics and offer help and extra training if needed.
Using these reporting tools reinforces the idea that the business is there to guide and support its employees from the very beginning of their employment.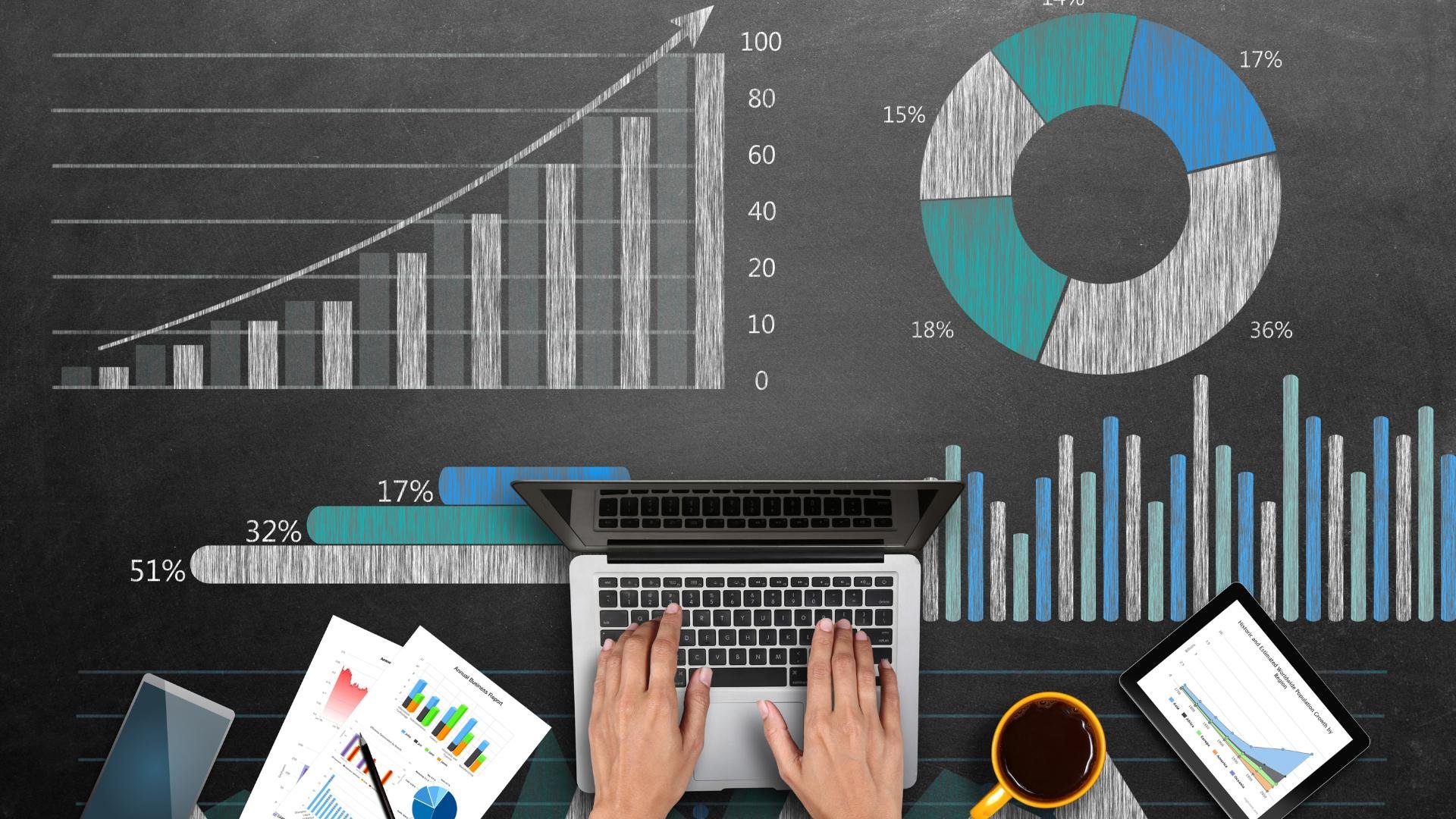 Make sure induction training is engaging
Induction training shouldn't just be a mandatory, tick-box exercise that new starters need to complete in order to start working. As mentioned above, your induction training programme can shape the first impression that an employee will have of the company, so you don't want to make it feel like a dull, unengaging corporate task.
Luckily, using an LMS to deliver induction training means you can easily make it exciting and engaging. For example, you could introduce gamification into your training programmes. Gamification consists of game-style lessons, created to challenge learners whilst being fun and encouraging a sense of accomplishment and competition. Inject some personality into your training programmes and reassure employees that they are encouraged to have fun in their new role.
Additionally, you could try including some microlearning in your induction training. Microlearning typically consists of short bursts of content which take under 15 minutes to consume. These may consist of video, images, infographics, audio, or short form text. When new employees join a business, there can be an overwhelming amount of new information to remember, so microlearning is a great way to allow them to digest training in smaller chunks without overloading them.
Use social features
If a new employee is joining the business remotely, it can sometimes feel isolating going through induction training as they may not have much interaction with other employees. Using your LMS, you can incorporate some social interaction and encourage greater team engagement with their colleagues.
With an LMS or learning experience platform (LXP) such as Totara Engage, you can take advantage of social features such as chat rooms, Microsoft Teams integrations or forums so that new starters can easily get in touch with their new colleagues and even ask questions to help further their training.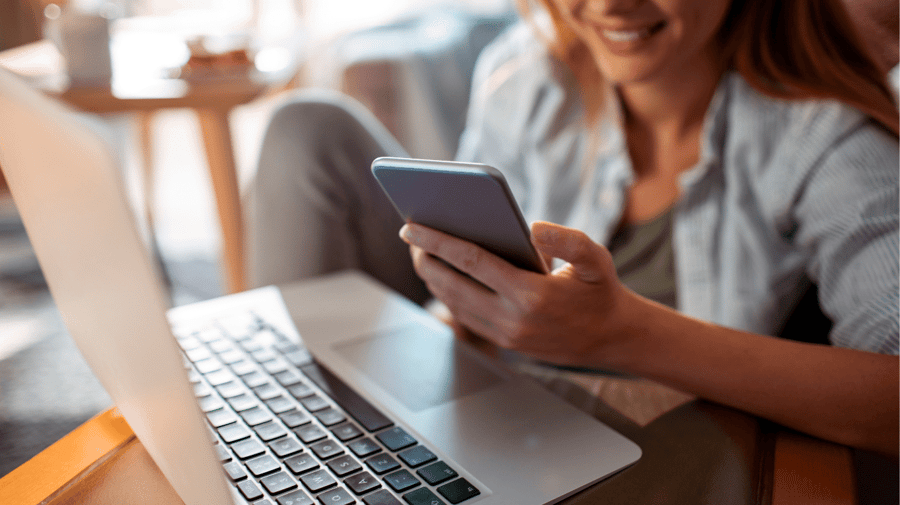 Use online tests
The best way for both the business and new starters to ensure that induction training has been successful and that employees have fully understood what is required of them is to test their knowledge. These online tests are particularly important for any mandatory compliance training within induction programmes.
Incorporate regular quizzes or end-of-course tests to keep learners on track and ensure knowledge retention. These don't have to be formal or intimidating, you can keep quizzes light-hearted and fun, giving them several opportunities to get it right and learn from their mistakes.
And again, with the right LMS, these can be pre-set to follow a specific set of courses, not allowing learners to progress to the next level before passing the one that they are on.
Beyond induction training
In order to encourage employee retention, it's essential that you ensure training goes beyond the initial induction period. Employees will benefit from 'refresher' courses, perhaps 6 months into their role. Not only will this identify any employees that require further training, but it will also come in handy for employees who may have forgotten some of the information that they learnt in their first few weeks in their role.
Employees covet career growth opportunities, so expand further training by offering them opportunities to complete upskilling programmes.
You can mirror the structure of induction courses to easily utilise the type of content that they (and the business needs) for them to have a positive impact as they grow within your organisation.
Building the perfect LMS for the job
Now that we've cleared up the question of 'what is induction training', the next step is to find an LMS that can help you create successful induction training programmes. If you're not sure where to begin, download our free guide to building the perfect LMS here.
As a Totara Platinum Alliance Partner and Moodle expert, we design and deliver high quality e-learning solutions for leading UK businesses and organisations, building lasting relationships so that they can realise the full potential of their learning and development projects.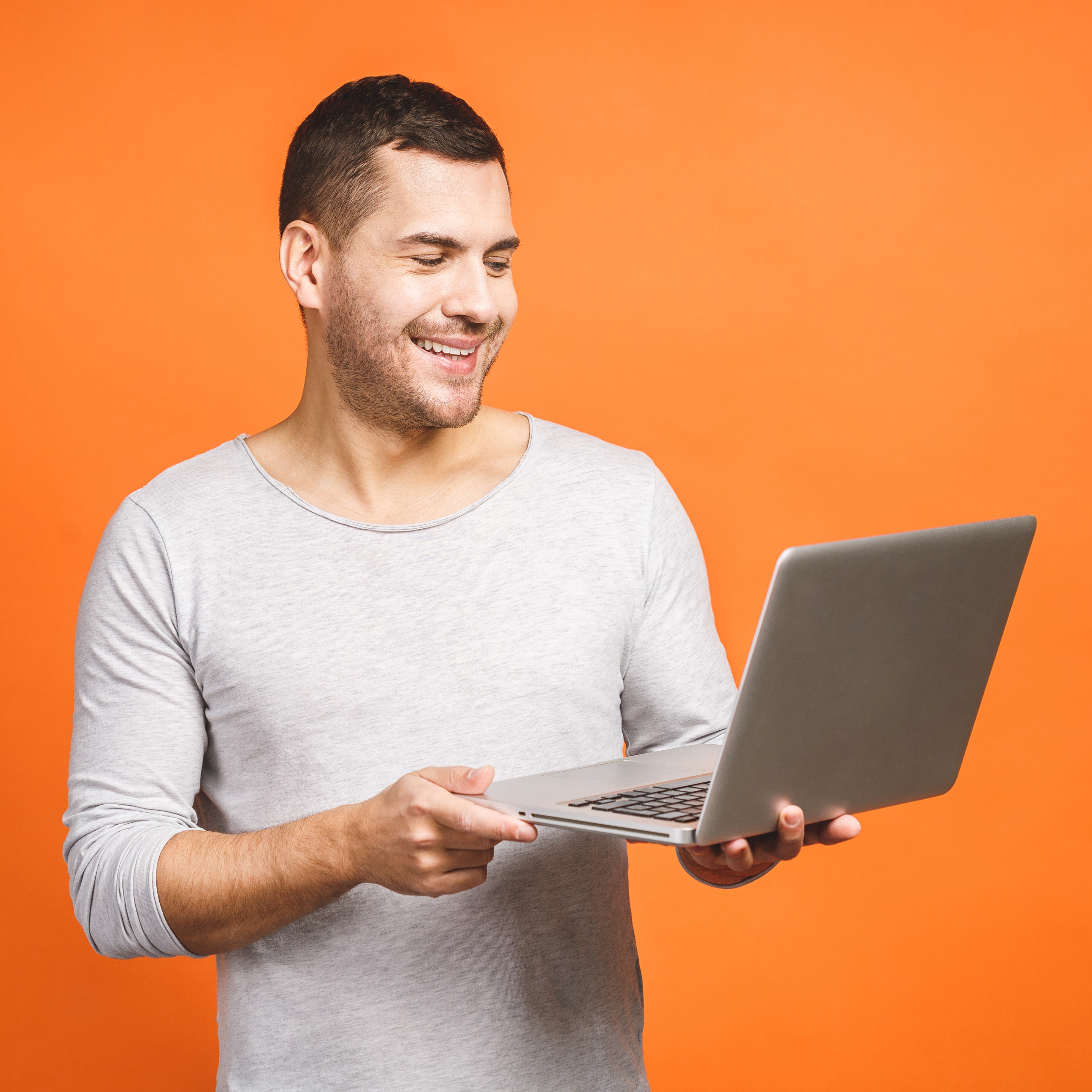 Employee onboarding and induction training with an LMS
Learn more about how an LMS with Hubken can deliver excellent employee onboarding and induction training results.