Why choose Hubken Group?
We work hard to ensure your online training projects achieve the desired results and performance
Since 2004, Hubken has had a clear mission – to make e-learning accessible to all. We build lasting collaborative and trusted relationships with our clients, large and small, providing them with the tools and support to realise the full potential of their learning and development projects.
We specialise in open-source e-learning platforms such as Totara and Moodle, implemented to meet the most specific needs.
To ensure that your learning content achieves your organisation's goals, we have developed HubkenCore – an ideal SaaS learning platform for your needs, whether an SME, a charity, or a multi-site, multi-national business.
With the HubkenCore solution, you not only benefit from award-winning LMS technology, unlimited technical support and extended IT structures but you can also seamlessly expand your LMS into a fully integrated Talent Experience Platform.

"Hubken Group have always worked well with Arriva Group, flexing to meet our changing needs."
Arriva Group


"After being on an old version of the Totara LMS for several years, we took the plunge and upgraded to Totara 14. Our Totara partner, Hubken, seamlessly managed this upgrade for us – this allowed us to concentrate on the look and feel of the new system..."
Andy Heath
The Salvation Army

"Hubken Group have always worked well with Arriva Group, flexing to meet our changing needs."
Arriva Group
Remarkable people, impressive experience
Totara Platinum Alliance Partner and Moodle experts
Combining our in-house expertise with leading e-learning platforms, at Hubken we deliver flexible learning technology that does exactly what you need it to do.
Solutions that work
Our e-learning solutions are built to meet the demanding requirements of even the most complex organisations. Whether it's flexibility, security, scalability, accessibility, or globalisation, Hubken delivers.
E-learning experience
Backed by nearly 20 years of experience in the e-learning sector, we are also trusted by many leading UK organisations.
Our highly professional team consistently deliver excellent service and are dedicated to helping you implement innovative solutions for all your e-learning projects.
Delivering real value
It's well-recognised that online and blended learning is an efficient and cost-effective way to deliver training.
But at Hubken, we go a step further, providing a fully hosted e-learning solution with HubkenCore, that enables us to provide a flexible e-learning solution at a fraction of the cost.
Making things easy
There are lots to think about when implementing an e-learning programme: LMS hosting, platform set-up, administrator training, content, systems integration and so much more.
We handle the technical things and give you the tools to engage your learners to achieve the learning outcomes you need to see.
Amazing support
We believe in building long-term relationships with our clients. That's why the end of a project is simply a new beginning. We're here to help, from building business cases and integrations to curation, adoption, or problem-solving your ongoing e-learning needs.
Moreover, we offer unlimited support so that we'll be there when you need us, giving you ongoing peace of mind.
Just some of organisations
that trust us to lead the way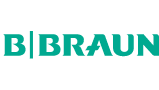 Discover HubkenCore
Deliver exceptional e-learning performance with our pioneering e-learning SaaS solution.