2023 is upon us, and what better time to highlight some of the top e-learning trends to look out for in the year ahead. To gather some real, relevant, and reliable trend analysis we've not only looked to our years of e-learning experience and industry knowledge but have also gathered insights from L&D professionals in multiple sectors. Our 2023 L&D trends survey asked participants to consider where they will be placing their focus in the year ahead.
The results of our L&D trends survey indicated that the main focus for the majority of L&D professionals this year is employee experience - with 60% of respondents citing both employee engagement and employee retention as key challenges. In an increasingly competitive recruitment market, employee engagement is closely linked to staff retention. Join us as we explore these and other key findings further as we count down the top 5 e-learning and L&D trends to watch this year.
Employee engagement
Of all the e-learning trends for 2023, employee engagement is the most influential. In addition to attracting and retaining more staff, high levels of engagement amongst employees also has cost-saving and performance benefits. The number of errors made by a workforce is 60% higher among disengaged employees – meaning underinvestment in this area can be catastrophic for business development.
Ensuring that employees remain engaged can be achieved with the help of strategic L&D programmes and the right e-learning platform. To effectively improve employee engagement levels, employees must be provided with a basic understanding of what is expected of them, how they must achieve it, and ways to make continual improvements so that their role-based performance is constantly evolving.
With a powerful e-learning platform, businesses can create informative, exciting and diverse e-learning courses that will garner high levels of engagement and interaction from employees. Varied content such as video clips, audio clips, and infographics, as well as short and concise lessons will help maintain consistently high levels of engagement. Utilising a microlearning strategy, where lessons typically take under 15 minutes to consume, means learners can complete lessons in bite-sized chunks and won't get overloaded with information.
Gamification is another e-learning technique that can have a transformative impact on employee engagement. Including game mechanics in your courses makes them fun, motivating, and provides learners with a sense of achievement – a feeling they'll want to experience time and again. With incentivised learning badges and achievements that can be shared on social media, a sense of friendly competition can also be encouraged to further boost engagement levels.
Employee retention
As the effects of 'the great resignation' linger on into 2023, retaining talent continues to be a top priority for businesses eager to avoid entering a costly recruitment cycle. An effective L&D strategy and e-learning system can help maintain a happy, content workforce - reducing the risk of high staff turnover. In fact, L&D is at the heart of the employee experience and plays a key role in all aspects of employee development, from onboarding/induction training at the start of employment, to upskilling and reskilling training throughout the professional lifespan.
Indeed, a comprehensive onboarding programme increases staff retention rates by up to 82%, indicative of the employee's desire to feel supported right from the get-go. With an e-learning platform such as a learning management system (LMS), you can deliver engaging and varied induction programmes supported by advanced reporting tools so that you can easily assess whether a new starter is making adequate progress. Read our article on induction training for more guidance and advice in this area.
Learning and development shouldn't stop once employees have successfully been onboarded; to retain talent, organisations need to offer continuous development opportunities. Studies have shown that retention rates rise by between 30% and 50% in companies with developed learning cultures. Provide your employees with the opportunity to carry out self-lead, independent learning with access to a library of content in your LMS. Or set out a formal, structured learning path for employees by creating long-term personal development plans – find out more about how to create a PDP using a Talent Experience Platform here.
Automation
When we asked participants of our survey to tell us what e-learning features they are planning to focus on in 2023, an overwhelming 80% of respondents chose automation. Automation is all about streamlining L&D workflows, administrative tasks, and the learning process. It can save L&D managers a considerable amount of time, so it's no surprise automation will be a key e-learning trend in 2023.
Automation is all about taking manual processes and 'automating' them, allowing administrators to deliver L&D programmes quickly and efficiently. It's worth noting that robust automation tools are not widely available, but with an e-learning platform such as Totara Learn users can make the most of automation functionality across a wide range of L&D or HR areas within the business.
Automation tools allow users to speed up the process of setting up e-learning platforms with features such as HR import tools where elements such as users, positions and departments can be uploaded – allowing businesses to mirror their organisational structure within their e-learning platform. With automation tools, learning plans can be auto-populated and assigned without the requirement got painstaking manual assessments of each individual. Instead, learning plans can be assigned based on variables such as competencies, organisation hierarchies, role-based requirements, and so on.
Other automation tools such as notifications/reminders can also help improve the learner experience as users can be automatically notified when assigned a new lesson or approaching an assessment deadline. The purpose of automation tools is to make the whole learning process more efficient, making it one of the key e-learning trends this year – if you'd like to learn more about powerful automation tools available with our e-learning platforms, contact one of our e-learning experts.
Mobile learning
The second most popular feature participants of our survey are looking to focus on in 2023 is mobile learning - with a 60% majority. When we conducted our 2022 e-learning trends analysis, we predicted that the mobile learning market would gain momentum in 2022. It's clear that the demand for mobile learning continues to grow as more businesses seek platforms that specifically facilitate this form of learning. In 2023, it has never been easier to introduce mobile learning into your L&D programmes with platforms such as Totara's mobile learning app.
Why are we seeing a continuous demand for mobile learning opportunities in 2023? Learners love the flexibility of learning anywhere, anytime, with a familiar device they are comfortable with. Mobile devices are often used to play games or to consume entertainment such as videos or podcasts – in 2023 we will likely see more L&D managers designing learning programmes that emulate these types of activities that users engage with recreationally. For example, incorporating gamification elements or educational videos and making them suitable for mobile learning.
It's not just learners who benefit from mobile learning; employers will see better engagement rates as 72% of mobile learners revealed they are more engaged with learning modules accessed via mobile devices. If you're ready to incorporate mobile learning this year, read our 'Mobile learning best practices' blog.
Streamlining L&D decision making
We asked the participants of our survey 'If you could improve one thing about the L&D initiatives in your organisation, what would it be?' and 40% of respondents highlighted that those delivering L&D initiatives would prefer to do so without needing direct input or approval from senior management. One of the new learning and development trends that we'll see in 2023 is L&D managers looking to streamline decision-making by proving the worth and ROI of using an e-learning platform in the first instance.
Although the internal structure of a business will vary, one of the ways L&D managers can expedite the decision-making process when actioning e-learning initiatives is to demonstrate just how valuable an L&D strategy and e-learning platform can be. If you're looking to implement a new e-learning platform or upgrade your current one but require approval, keep an eye out for our business case builder document which will be available soon. This document will serve as a template to help you illustrate why your business or organisation would benefit from an e-learning platform. If budget is a common discussion point, read our guide to making your L&D programme more effective with budget spending.
For existing e-learning programmes, it's important to implement a clear structure with relevant competency frameworks that align with the goals of the business. Demonstrate just how effective your e-learning programmes can be in helping the business achieve its objectives and creating a skilled, productive, and efficient workforce.
Jumping on these e-learning trends in 2023
Most businesses or organisations will share similar goals going into 2023: growth, development, a happy and loyal workforce, and the chance to stand out as a forward-thinking, employee-centric company. The common denominator here is that e-learning has the power to help businesses achieve these goals. The trending e-learning functions, themes and objectives as discussed highlight the dynamic and diverse capabilities of e-learning platforms and programmes. If you're ready to kickstart your L&D strategy with a bang this year, download our ultimate starter guide to get started on implementing a well-thought-out LMS.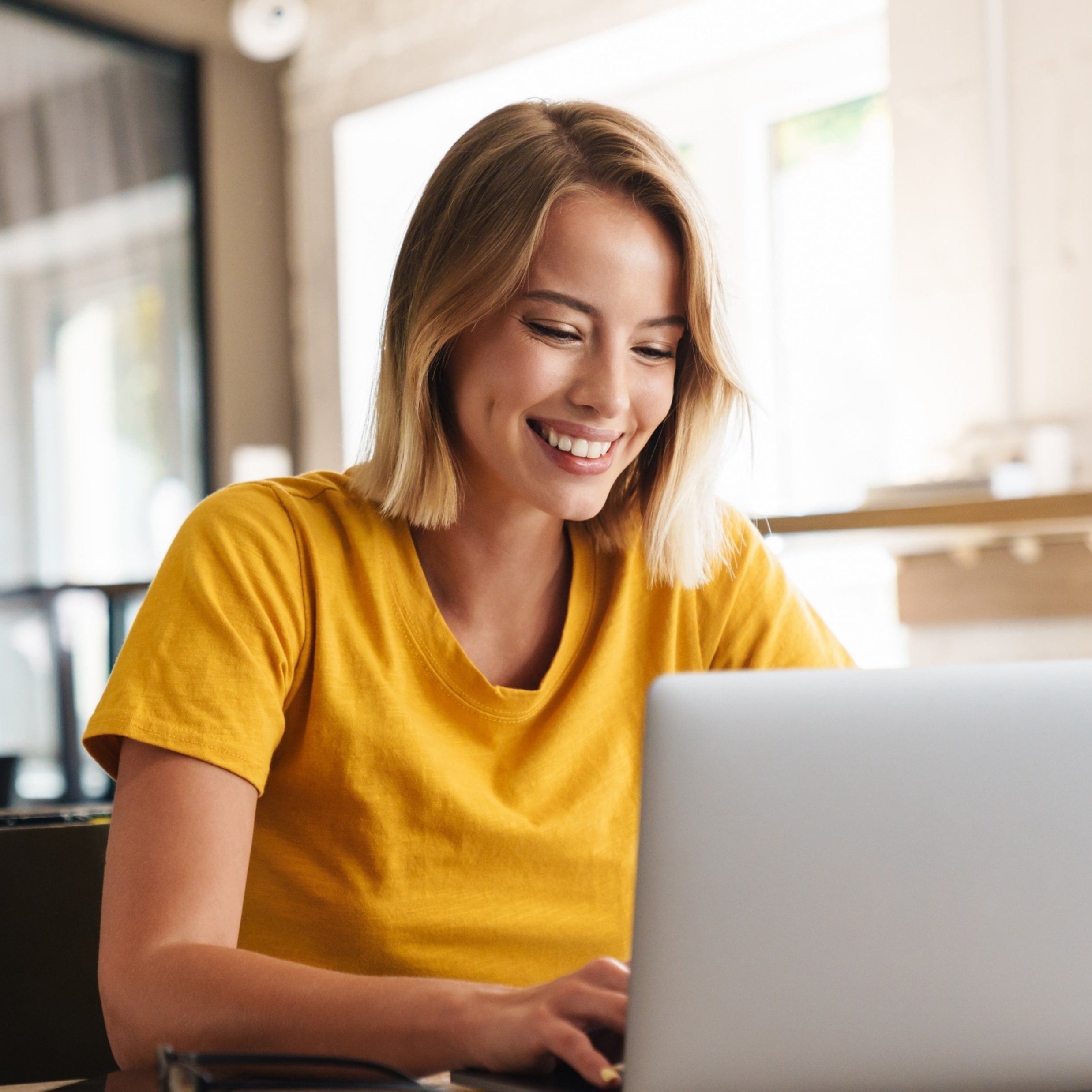 Explore HubkenCore – our unique SaaS LMS offering
Ready to see how our new LMS bundled solution is revolutionising how you purchase an e-learning solution?