Although we can't yet see exactly what the post-pandemic workplace will look like, 2022 is already proving to present some major challenges to employers.
The uncertainty that many employees felt at the onset of the pandemic with regards to the employment has, as the recovery has taken hold, transitioned into what's now being called the Great Resignation, as job opportunities abound. Indeed, in the UK, the number of open jobs is now more than 1 million, the highest ever on record. And a recent survey of Microsoft employees revealed that a whopping 41% considered quitting or changing professions in 2021.
So if you're a business that needs to retain (or indeed, attract) talented employees, it's essential to understand some of the reasons behind this trend and explore the things that you can do to stem the flow.
Post pandemic
For many employees, the pandemic forced them to rethink their priorities, both in the workplace and at home. This reflection has meant that many people have reassessed their priorities, realising that work on its own doesn't provide a fulfilling life and that many of the activities that we found ourselves doing during lockdown were where we found a greater amount of joy.
And for those roles where working from home became the new normal, the flexibility, the creativity, the time for family and the ability to discover new passions that this offered has meant that in a post-pandemic world, a significant number of employees were never going to return to the way things were.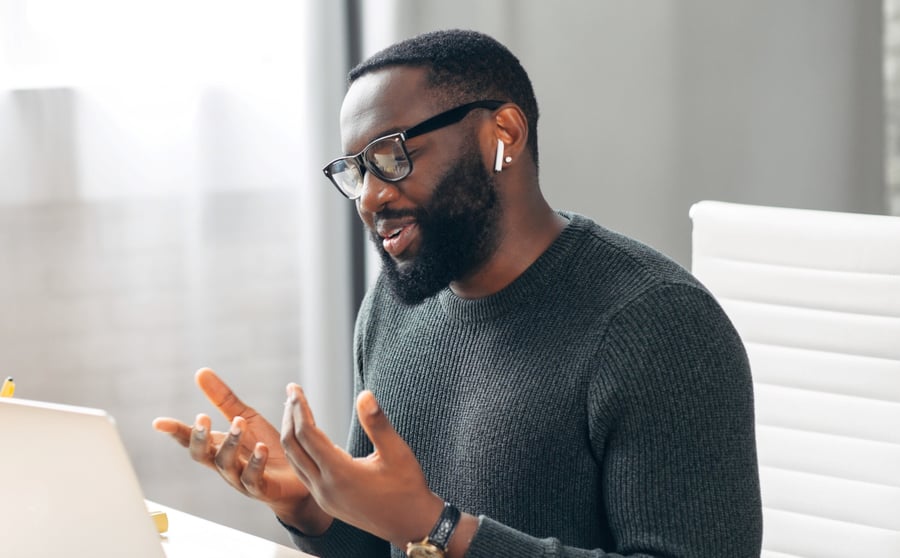 As the following statistics illustrate, today's employees are now rethinking, not just how they work, but why they work and what they want to get out of their employment. Generation Z's job transitions have increased by 80% during this time frame, Millennials are transitioning jobs at the second highest rate, up by 50%, with Generation X following at 31%. With companies of all types and sizes now facing a record number of unfilled positions, they now need to begin navigating these unchartered waters in order to retain and attract the best people.

Virtual and remote work is here to stay
For millions of previously office-based workers, the pandemic suddenly offered a number of new perks such as the ability to work from home, which in turn meant greater flexibility and freedoms and a more balanced work-life balance. Even before the pandemic, there was a small but growing number of employees who were looking to arrange a more flexible working environment, but today, post-pandemic, an overwhelming majority of knowledge workers would like to continue to work from home and are more than willing to quit their job in order to do so.
This is one of the major reasons for The Great Resignation!
And it's not just employees who benefit from this seismic shift in working patterns. Employers can save on real estate costs and tap into a much wider talent pool. When managed correctly, employees working remotely can be much more efficient, committed and loyal. How well your business is situated to realise these benefits will highly depend upon how well you're able to manage the challenges that come with remote work: overcoming communication silos particularly between the weak ties between workers and across departments, as well as being able to tap into the non-formal sources of information and knowledge.
Tackling the challenge of a candidate-led market
As we have seen, people looking for a career move have a wide range of options now open to them, with the job market now being balanced in favour of the employee. To succeed in a candidate-led market, employers need to ensure they're offering something attractive and appealing to all potential applicants and their existing employees. In order to battle the Great Resignation, we believe that training and upskilling employees is one of the best ways employers can adopt in order to stem the flow of employees away from their organisation.

How training and upskilling employees can reduce staff turnover
It's already clear that offering flexible or remote working is a key factor that will help businesses attract and retain staff. But in doing so, it's also critical that businesses put into place communication methods that facilitate a feeling of 'belonging' – and moving toward a 'digital' workplace and adopting online learning and collaboration technologies are equally critical to improve productivity, foster innovation and bring everyone, from employees, partners, customers, suppliers, etc. together into embracing a cohesive culture.
Furthermore, by implementing programs and initiatives for employees to develop their skills, organisations are making an investment to their future successes, where they feel that they are being presented with opportunities to develop their existing skills and learn new ones. This, in turn, makes them far more likely to feel engaged with their work and their colleagues.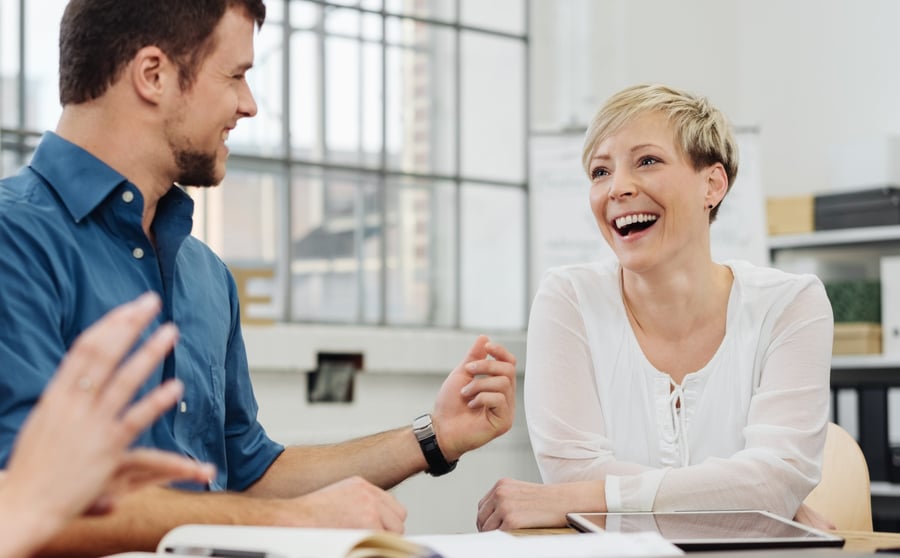 Research from Reed.com highlights that what workers really want from a post-pandemic employer is career development. In fact, a massive 70% of employed adults say that they consider long-term development opportunities available within a company when applying for a role. And almost a fifth (18%) of active jobseekers say that increased training and development opportunities would make them more likely to stay with their company.
And new research by Digits suggests that managers who haven't received any management training are more likely to leave their jobs, than managers who receive regular management training. What this illustrates is that employers looking to retain talent during today's Great Resignation can benefit from investing in more management training for their staff.
Some startling numbers are below:
Managers who haven't received any management training are 36% more likely to leave their current jobs in the next year, than managers who receive regular management training (38% compared to 28%)

26% of people that manage or supervise others have never received any management training

54% of untrained managers - those who haven't received any management training - say they like or love their current job

50% of UK employees feel underappreciated at work, so it is natural for them to look for new opportunities
In today's world, where candidates can pick and choose between job offers, businesses need to do all that they can to ensure that their organisation stands out from the others.

The benefits of e-learning
Even before the start of the COVID-19 pandemic, e-learning was becoming a growing trend that was bringing an increasing amount of an organisation's standard training online. But the pandemic has meant that many employers have had no choice but to more rapidly switch to an online solution for their training. And, as a result, these organisations have been pleasantly surprised with the success they found from training staff online.
This leap from face-to-face training courses has allowed many businesses to successfully train their employees in a number of different use cases quickly and cost-effectively. And for employees, it has allowed them to tap into greater flexibility with the courses they can now have at the click of a mouse.
In today's new normal, businesses and organisations of all sizes and types will benefit from using e-learning as a measure to tackle the Great Resignation because employees have repeatedly said that the learning and development opportunities offered by a company is a major determining factor that makes them join and stay. Implementing a powerful LMS is essential because it enables you to create an engaged and adaptable workforce that you can rely on well into the future.
With digital innovations now an inevitable part of the working world, companies will continue to be dependent on e-learning for onboarding and training employees – and an LMS is pivotal to their success.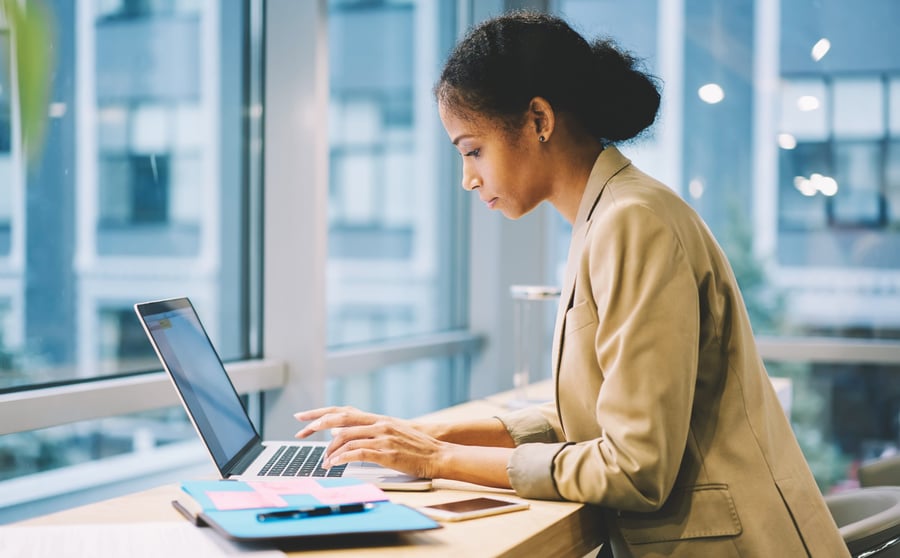 A great example of how a modern enterprise-grade LMS can help in training and development is when it is used to help engage new employees. In this case, an LMS can help businesses with features such as easy content authoring and social learning and sharing, which are a must for getting employees to engage with the e-learning platform. Localisation in an LMS allows learners to watch and read content in their preferred language or makes it easier to hold virtual sessions for employees by taking advantage of mobile learning features.
Adopting a learning management solution can help tackle the shortage in the workforce caused by the Great Resignation by, for example, training junior employees to take on mid-level roles, by increasing their skills/upskilling them with targeted training, by making onboarding a much more focused and engaging process, by encouraging a shared learning experience through collaboration tools, and by using automation to align training with an employee's specific performance management objectives.
In short, well-designed, accessible online training programmes that include things such as bitesize interactive learning activities, engaging visual learning pathways, gamified learning and automated notifications, can all help users become more effective employees.
Ultimately, engaging employee training always leads to more engaged employees!

What does the future hold?
Many people used the pandemic as an opportunity to re-evaluate their life and work choices and are now looking for a more healthy, balanced way of working. The Great Resignation should act as a wakeup call for many businesses, demonstrating that employees are recognising just how easy it is to move to a newer, more promising role.
Learning management systems are fast becoming mission-critical for L&D, HR and other senior managers to package and deliver digitalised learning content to learners in an efficient, effective and compelling way.
Not all LMSs provide the functionality to support the culture and community that's needed in a post-pandemic world. But it's a distinct advantage for any organisation if an LMS does have features that allow learners to consume training content and participate in cultural communication and learning.

Keep in mind that finding the ideal LMS for your needs is the only way to truly reap the benefits of a learning management system. So, take advantage of our free comprehensive LMS guides!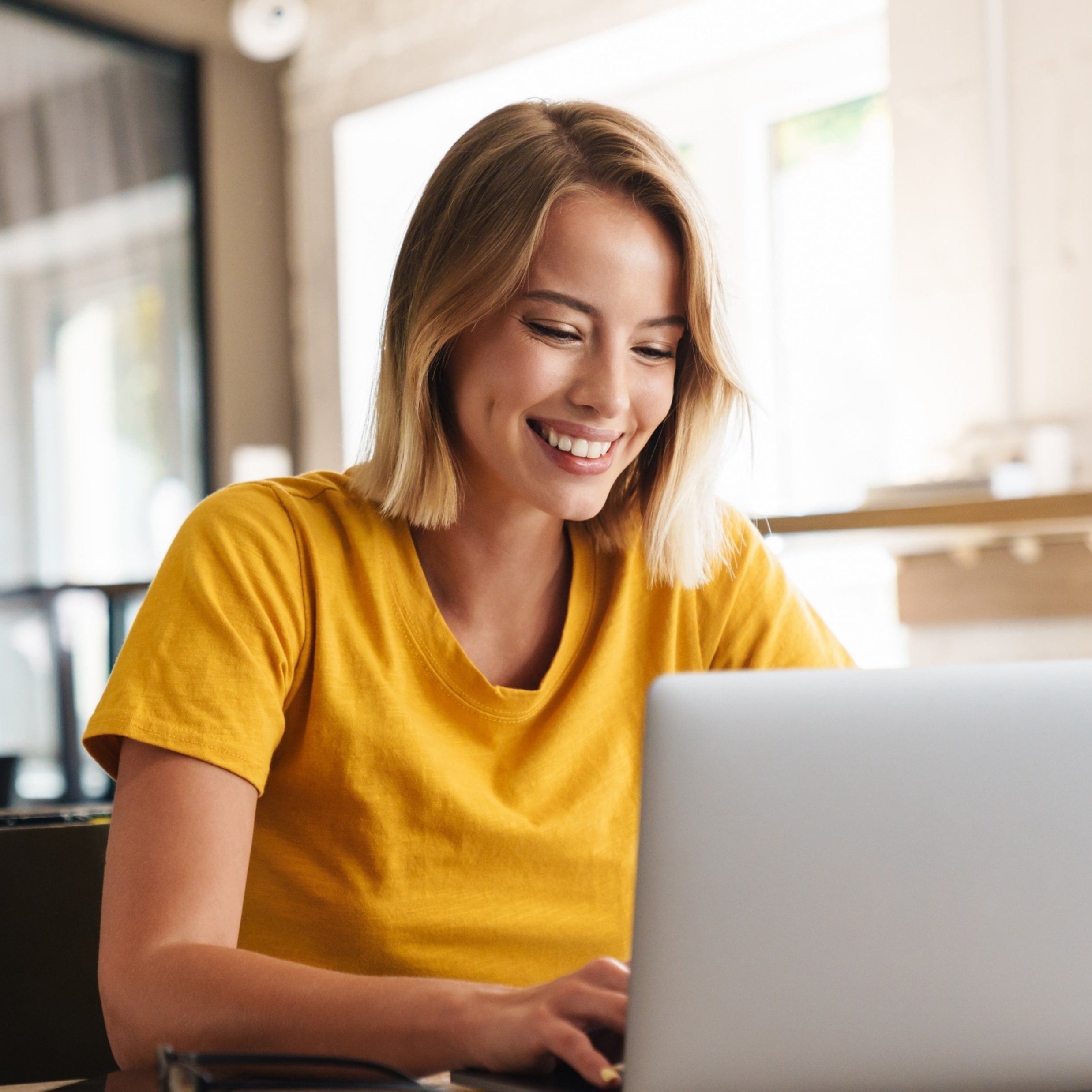 Explore HubkenCore – our unique SaaS LMS offering
Ready to see how our new LMS bundled solution is revolutionising how you purchase an e-learning solution?