Remote or hybrid working models are here to stay as more and more businesses and organisations move away from office-based working. Many organisations with remote teams see better business outcomes, an increase in productivity and higher levels of employee satisfaction. In fact, a 2021 survey by Flexjobs found that 65% of respondents wanted to remain full-time remote workers after the pandemic. In 2023, the demand for remote roles remains high and organisations looking to move towards remote working or strengthen their current remote or hybrid working model should make e-learning a key focus. Keep reading to find out why e-learning is essential for remote workers to succeed.
1. Accessible and consistent training
L&D is a powerful function within any business or organisation as it has the ability to transform day-to-day operations and contribute to overall success and progress. From comprehensive induction training to long-term personal development plans, creating opportunities for continuous L&D will ensure that employees are well-equipped to perform in their roles and achieve the best outcomes for the organisation. However, for remote workers, effective L&D can only be successfully achieved with the help of e-learning.
Using an e-learning platform such as a learning management system (LMS) will ensure that L&D programmes are accessible to everyone, regardless of location. Learners simply use their personal login details to gain immediate access to an entire learning ecosystem, at home and anywhere else.
What's more, e-learning will help ensure training is consistent for each individual learner. When L&D programmes are delivered without the help of an e-learning platform, employees may have to receive training via outdated training materials or from teachers/trainers with varying skill sets and knowledge bases – resulting in inconsistent training. Additionally, a remote working model can lead to complications with arranging training for employees, especially if training needs to be done in person. As a result, some employees may receive training sooner than others. But with an LMS, employees can gain instant access to the training they need.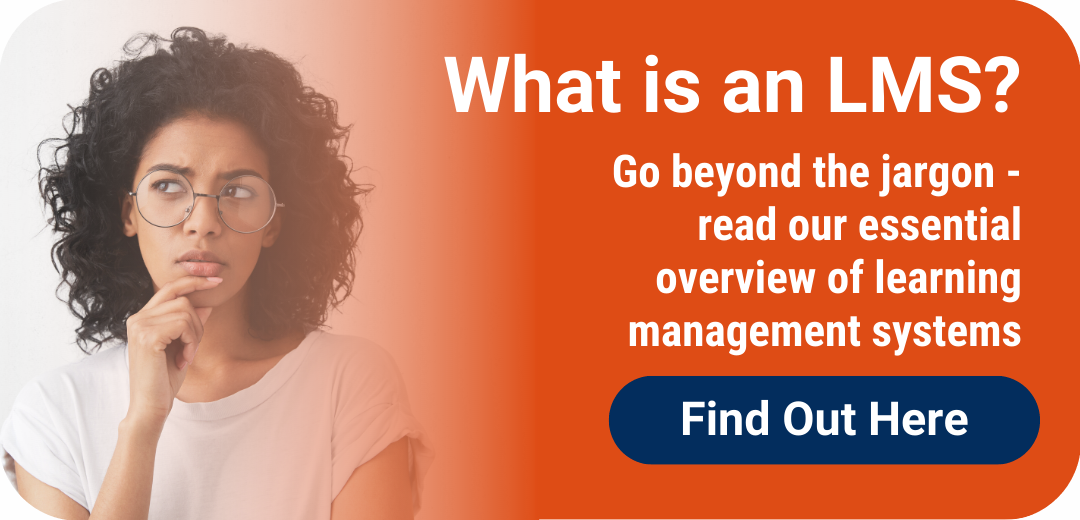 2. Cost-effective learning
When L&D initiatives are implemented without the help of an e-learning platform, training may be carried out in a traditional face-to-face classroom environment. Whilst this can be effective for office-based organisations, it is often a costly exercise for remote workers. Whether training is being delivered to entire teams or individuals, organisations will find themselves spending a great deal of money on expenditures such as travel expenses, room hire, printed materials, and much more.
The most effective solution is to use an e-learning platform that can be accessed by remote teams, meaning training can be done autonomously and at any geographical location. While acquiring an e-learning platform will require upfront costs, these are outweighed by long-term cost-saving benefits and ROI regarding the overall effectiveness and success of L&D initiatives.
Want to find out more about how much an LMS costs? Read our eBook: The Hidden Costs of Buying an LMS.
3. Enhanced collaboration
A study found that one of the three biggest challenges associated with remote working is communication and collaboration at 17%. Remote workers can sometimes find it difficult to work as a team and for new starters navigating their way around their new role, it can be isolating if they don't feel like they have sufficient opportunities to reach out to fellow colleagues and ask for help or advice.
An e-learning platform such as the Totara Engage learning experience platform (LXP) creates better opportunities for remote workers to engage in peer-to-peer collaboration and learning. LXPs allow learners to create, curate and share content with each other in real-time, including forums, wikis, blogs, and discussion boards. Totara Engage allows admins to create workspaces which serve as a virtual environment where learners can collaborate and communicate with one another; these can be created with specific topics or groups in mind – even creating spaces that are unrelated to work so that employees can get to know each other on a more personal level.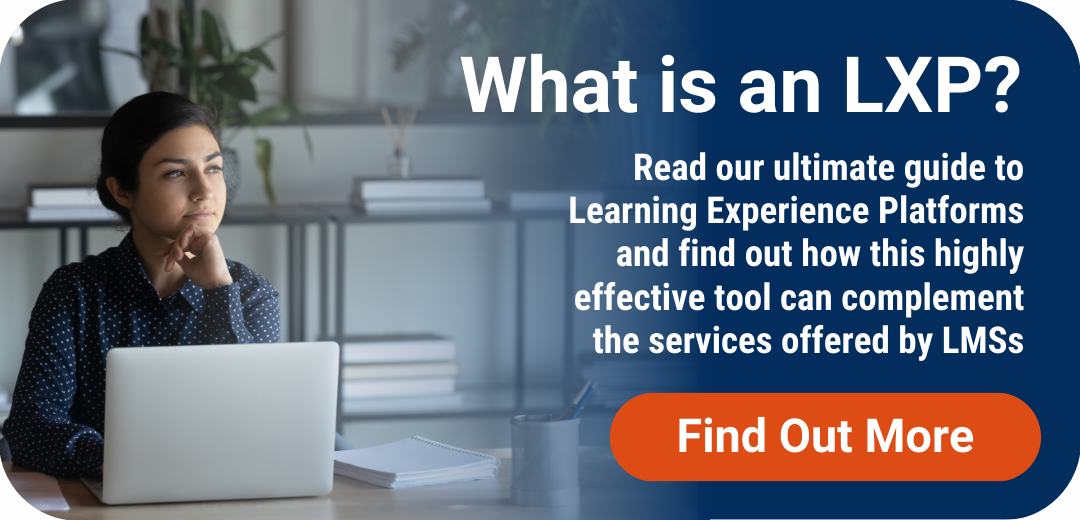 4. Comprehensive reporting and analytics
Many organisations yet to embrace remote working may argue that managers or team leaders will have less visibility of whether an employee is completing training as they cannot physically see what an employee is doing. However, using an e-learning platform will likely provide a better, more detailed and accurate insight into the progress and engagement of each individual learner.
With LMS reporting tools, admins or managers can track learner progress in real-time, looking at sign-on rates, course completion rates, assessments pass marks/grades, and much more. Reporting data can be used to not only ensure that remote team members are completing training and meeting their learning objectives, but also to identify knowledge gaps. L&D admins can gather automated reports to drive feedback sessions and ensure employees are recognised for their progress and achievements.
5. Increased engagement with gamification
One of the toughest challenges for L&D teams carrying out remote training is ensuring that engagement levels remain high. Ensuring that employees remained engaged with their learning programmes and courses is no mean feat, regardless of whether training is delivered in a face-to-face setting or remotely. E-learning is essential for any organisation looking to boost engagement levels, as the variety of content, media types, and opportunities for interactivity can see a rapid incline in engaged learners.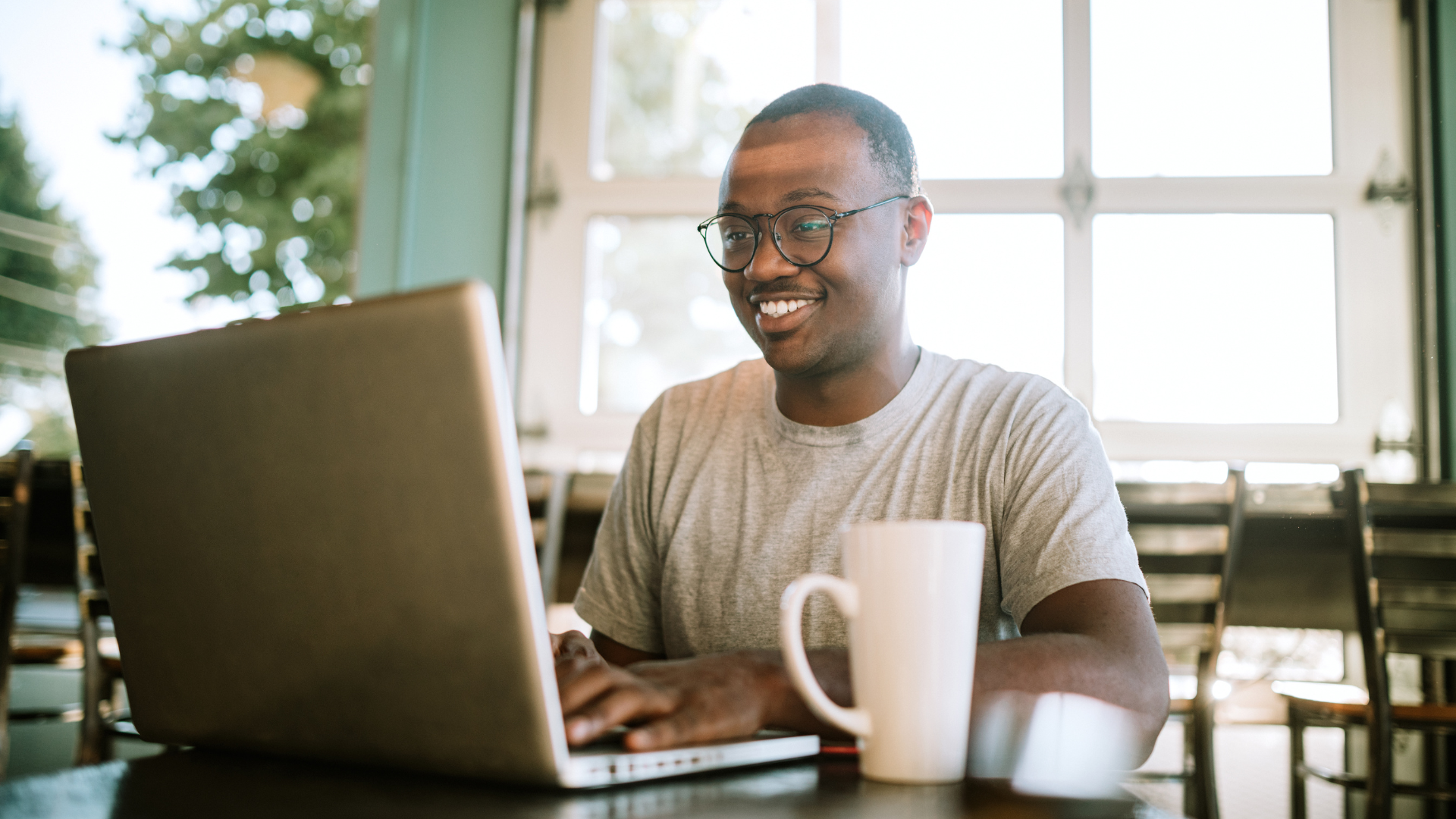 One of the best ways to boost engagement for remote teams is to introduce gamification into an L&D strategy. Gamification takes the usual elements and mechanics of gameplay and applies them to e-learning lessons. Gamification creates a more engaging and motivating learning experience with fun and light-hearted courses and assessments. Gamification can also help foster a sense of community amongst remote teams, with elements such as leader boards and badges – encouraging employees to complete training and engage in some healthy competition with their fellow colleagues.
6. Safeguarding mental health and well-being
Prioritising the well-being of employees will always be of the utmost importance for any organisation looking to get the best out of their teams. When working remotely, it may be more difficult to create opportunities for employees to voice their concerns about their own well-being and mental health in comparison to opening up a face-to-face conversation in the office. With e-learning platforms, organisations can make it clear that employee well-being is prioritised in a number of ways.
L&D teams may choose to include well-being focussed content in their L&D programmes, asking employees to work their way through training designed to ensure they feel supported and armed with information that will help them take care of their own well-being. Additionally, e-learning platforms with forums, discussion boards and polls can provide an opportunity for remote workers to have their say by sharing their own tips and advice or asking for support when needed.
Support your remote teams with our e-learning solutions
Whether you're just starting out your e-learning journey or you're looking to upgrade your existing platforms, we've got a range of e-learning solutions to help you provide the best learning experience for your remote workers. Our platforms range from LMSs to full talent experience platforms (TXPs) and if you'd like to find out which platform would best suit your needs – read our full breakdown here. Or, if you'd like to chat with one of our e-learning experts, book a demo or get in touch here.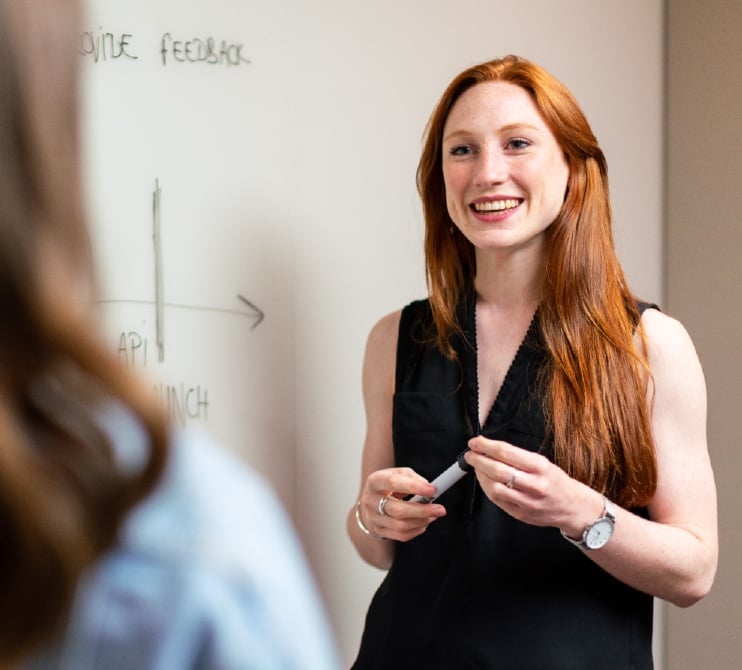 Book a free e-learning demo
Book a demo with one of our e-learning experts and learn first-hand how an e-learning platform can improve your organisation's L&D for remote workers.