As a Totara Platinum Alliance Partner and leading UK e-learning experts, we regularly provide our clients with proven advice that gives them the confidence that they are selecting the best learning management system (LMS) for their organisation. Working with an LMS provider who can support you with specialist industry and product knowledge should be a priority when making your final LMS purchasing or switching decision.
With over 20 years of e-learning experience, we believe we know a thing or two about learning management systems. And importantly, at Hubken, we don't just provide the software, we also use Totara as both a key part of our employee onboarding process as well as for ongoing and future training and development.
In this blog, we thought it would be interesting if we relayed some of our own employee's experiences in using Totara Learn and Perform. We spoke to Kelly and Luke our Account Managers, Alycia and Mike our Business Development Managers, and to their Manager, Dave to get some insights into their experiences using the Totara platform first-hand.
Interactive features
Totara is a powerful e-learning platform which can solve the most complex learning and development challenges through its feature rich software. When we spoke to the Hubken team about the features that stood out to them when completing the courses in their onboarding process, we found that the interactive features proved to be a firm favourite.
Mike particularly enjoyed the end-of-course quizzes; "These were knowledge checks that make sure you've understood what you've gone through already. They're really useful and are just a good way of validating that you've understood what you've read or what you've seen." Alycia echoed Mike's point of view, "I really loved the quizzes…It made me realise what I thought I knew, maybe I didn't know as well as I should, so I need to go back over it again." She felt that the quizzes offered reassurance that you were truly absorbing the necessary information throughout the course, "It asked, do you know and understand this? Which I appreciated. I feel like I'm going into the role prepared for what I need to do and I understand the expectations and the processes."
Totara Learn can facilitate various types of content and, in addition to quizzes, our team liked videos, audio, and scenario-based training using real life situations or fun gamification style learning such as the drag and drop tasks and matching the word to the correct definition. Mike noted that the interactive features "get you thinking about the subjects that you are reading about at the time," and said, "anything where I can have something a bit more interactive, such as audio or video is better."
Luke also noted that this type of learning was far better than just reading text as it suited his learning style better. Using an LMS means you're able to cater to a variety of learning styles and as a result, you're more likely to get the best out of your learners.

Using the Dashboard
Another feature that proved to be popular amongst the Hubken team was the Dashboard function. This allows content to be displayed and easily found on a user's home page. And because it can be customised with courses specific to a job role, automatically assigned based on pre-defined permissions such as a job role, each dashboard is unique to the user. Alycia liked the way it served as a base for the learning programme, "It's the first thing you see when you log in. It literally had everything I need on it. So, my current learning, the last course I accessed, my badges and obviously the navigation bar at the top of the site. It meant I could really easily move around the site, see my progress, and see everything I needed to do in one space. I liked that I could personalise it, so I added a calendar block. I like being able to make it what I needed it to be. Totara made that simple to do."
The Dashboard can also feature a progress bar, where you'll find a percentage letting you know how far along the course you are. Kelly thought the progress bar was "really good because it keeps you on track. It also motivates you as well."

Comparing Hubken's onboarding with previous experiences
When asked how their onboarding experience using Totara compared to previous onboarding experiences, Kelly said "I have never had an induction or onboarding process like it. It's thorough, it's organised and it just makes you feel more armed with the knowledge to go." One thing that stood out to her when using Learn was the fact that you could go back and revisit courses, "There's so much to take in, you can't possibly keep it all in. It's good that you can then go back. So, if (later down the line) you come across something you don't know the answer to, you know it's in the learning platform. So you can go back and look over it again."
Luke mentioned that an LMS he used in a previous onboarding experience; "just didn't have the same level of structure, so it was just a load of courses that you could complete in whatever order you want. It's better to have direction."
Similarly, Mike appreciated that "it feels like there's an actual structure behind it and that there is a reason why you're doing what you're doing." He also pointed out that previous inductions which were "written on pieces of paper" meant content "can be out of date or get lost."
Using Totara long-term
We don't just use Totara for onboarding at Hubken. The sales team also use Totara Perform on a regular basis. Sales Manager Dave explained that he "structured the Perform area of the platform to allow [him] to conduct regular check-ins & one-to-ones on a monthly basis with the team." Dave will go in and review their input, add comments and then have a meeting to discuss these comments further, "it keeps them well aligned to their targets. It's really useful." When compared to previous one-to-one meetings Dave has carried out, he found that not having a system to input discussion points meant the meetings were less structured and had less of a lasting impact. Using Totara Perform means "it's system based, you've got a historical log of what has been said, what has been targeted and people's progress over a period of time as well which is really useful to have to hand and it means we don't lose momentum with regard to the objective of performance management".
Luke referred to previous one-to-ones that have "just been a discussion which was often not tracked or if it was sometimes tracked on an email or Word document, the document was often lost meaning there was no record of the discussions…with Totara it's all captured and it's an aide to your discussion. Everyone is clear on what they're supposed to do which makes it a lot easier."

Monitoring progress
In addition to using Totara to monitor performance reviews and one-to-one meetings, it gives managers the ability to monitor training progress with full visibility of how trainees are getting on with their learning. Dave notes that "There is a whole range of reporting that's readily available to call upon. I can see how people are progressing, how many attempts they're having to use to pass things etc., including all of the pass marks or requirements for people to move onto the next stage. I can look and get visibility of those really easily through the system just by logging on as a manager."
Luke liked that his training was monitored, "It was good that Dave could use it to give us feedback. For example, the first time I did a quiz for one of the courses, I did pretty bad. So, we had a chat about it and then I went back to it and passed. It was really helpful having that feedback and guidance." Using an LMS means an employee struggling won't go unnoticed and skill gaps can be identified immediately and discreetly.

Giving employees confidence
The overall consensus when evaluating the onboarding process using Totara was that it gave the Hubken team the confidence to succeed in their role. Alycia said "it was a really easy process, which I appreciate. You're trying to learn so much when you start somewhere new and trying to learn all their processes and do the training and be able to do the job, it's really overwhelming, so it's nice to just have a smooth, slick and nice onboarding."
Ensuring you have a comprehensive training programme for new starters using a feature rich, intuitive and powerful LMS such as Totara's e-learning platform not only gets new employees up to speed faster but also arms them with a better understanding of what is expected of them.

About Hubken
We build lasting collaborative and trusted relationships with our clients, large and small, providing them with the tools and support to realise the full potential of their learning and development projects.
Not only are we an LMS provider with years of exceptional industry knowledge but we also have the practical knowledge of using the platform that we are providing. As Mike puts it, "I think if you're if you're working for a company that's selling a particular piece of software, it's a great vote of confidence from the company that you're actually using it too."
Get in touch with us today.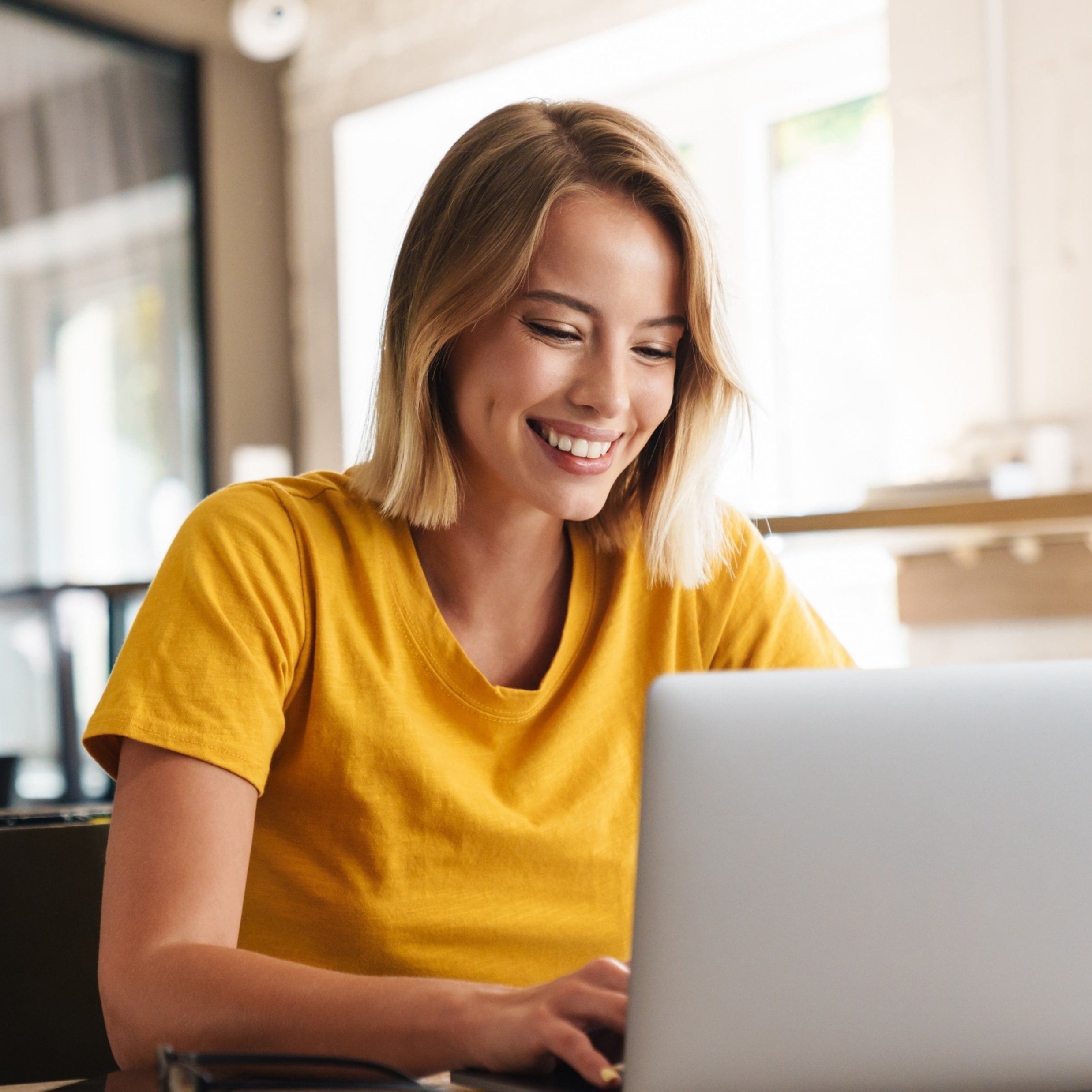 Explore HubkenCore – our unique SaaS LMS offering
Ready to see how our new LMS bundled solution is revolutionising how you purchase an e-learning solution?