If you're familiar with e-learning platforms and learning management systems (LMSs), you've most likely come across Moodle's LMS offering at some point. Moodle was released in 2002 and despite being developed over 20 years ago, it remains hugely popular to this day. Since its creation, Moodle has faced increasing competition within the e-learning sphere following the emergence of other - often more sophisticated – LMSs. However, for many organisations and businesses, Moodle remains the number one choice in e-learning solutions. So, what makes Moodle so popular to this day? Keep reading as we explore six reasons.
What is Moodle LMS?
Moodle is a learning management system used to manage, deliver and measure training online. This popular LMS allows organisations across all sectors to build and upload e-learning content, deliver it to learners, distribute assessments, track progress through analytics tools and recognise and reward achievements through badges. Moodle is rich in features and functionality, offering flexibility and versatility, meaning it's an LMS capable of serving a number of use cases.
Want to learn more about Moodle? Read our ultimate guide here.

Why is Moodle still so popular?
1. Moodle is an open source LMS
Moodle is an open-source LMS, meaning its code is freely available and can be modified by anyone with a good understanding of programming. What's more, Moodle can be accessed for free as there is no license fee and no vendor lock.
One of the reasons that so many organisations opt for Moodle is because it presents an extremely cost-effective option when compared with other systems. Having a free to use, open source LMS means Moodle users have complete ownership of the platform without having to pay additional costs to modify or customise it to suit the individual needs of a business. Moodle has remained hugely popular for decades because it is accessible to all; it offers the opportunity for any organisation regardless of size to elevate their L&D and e-learning initiatives. Even the smallest companies just starting out can adopt this free-to-use platform with the opportunity for growth and scalability at a low cost.
When compared to proprietary LMS software, Moodle can cost a fraction of the price to run, although it's worth considering additional costs such as hosting fees. For more information on Moodle pricing, read our pricing guide here.

2. Moodle is an easy-to-use, user-centric platform
As a free-to-use platform Moodle was built with users in mind, catering to a huge market - including those with little to no experience in using an LMS or e-learning platform. For L&D managers who are just starting out with the platform, it can be a daunting task to move training initiatives onto a digital platform, but Moodle has a simple and intuitive interface with elements such as drag and drop features – making it easy to use even for first time users. Hubken client, YMCA Awards, echo these thoughts as they said; "We value that Moodle is easy to learn and navigate around, it's helpful when introducing new staff or training providers to it as we have new people requiring access to the platform on a regular basis." Find out more about how YMCA are using their Moodle platform by reading their case study here.
Moodle has maintained its popularity by keeping it simple for users; although it's a powerful LMS with a great deal of functionality and wide range of features, it's not complicated to manage. This is particularly true for customisation of the platform, a task that can be challenging or even costly with other LMSs. As Moodle is open source, admins can easily modify the appearance of their site to keep it in line with their branding by changing elements such as the colours, theme, logo, font and much more.
3. Moodle's global community
Although Moodle is regarded as easy to use, there will naturally be times where users of the platform are unsure how to use certain features or solve problems. For newer or less popular LMSs, this can pose as a real issue particularly for those who have chosen to self-host their platform as users may find it difficult to find an answer to their problem. On the other hand, as a long standing and well established LMS, Moodle users will benefit from a wealth of available resources and help forums or videos available by tapping into Moodle's global community of users.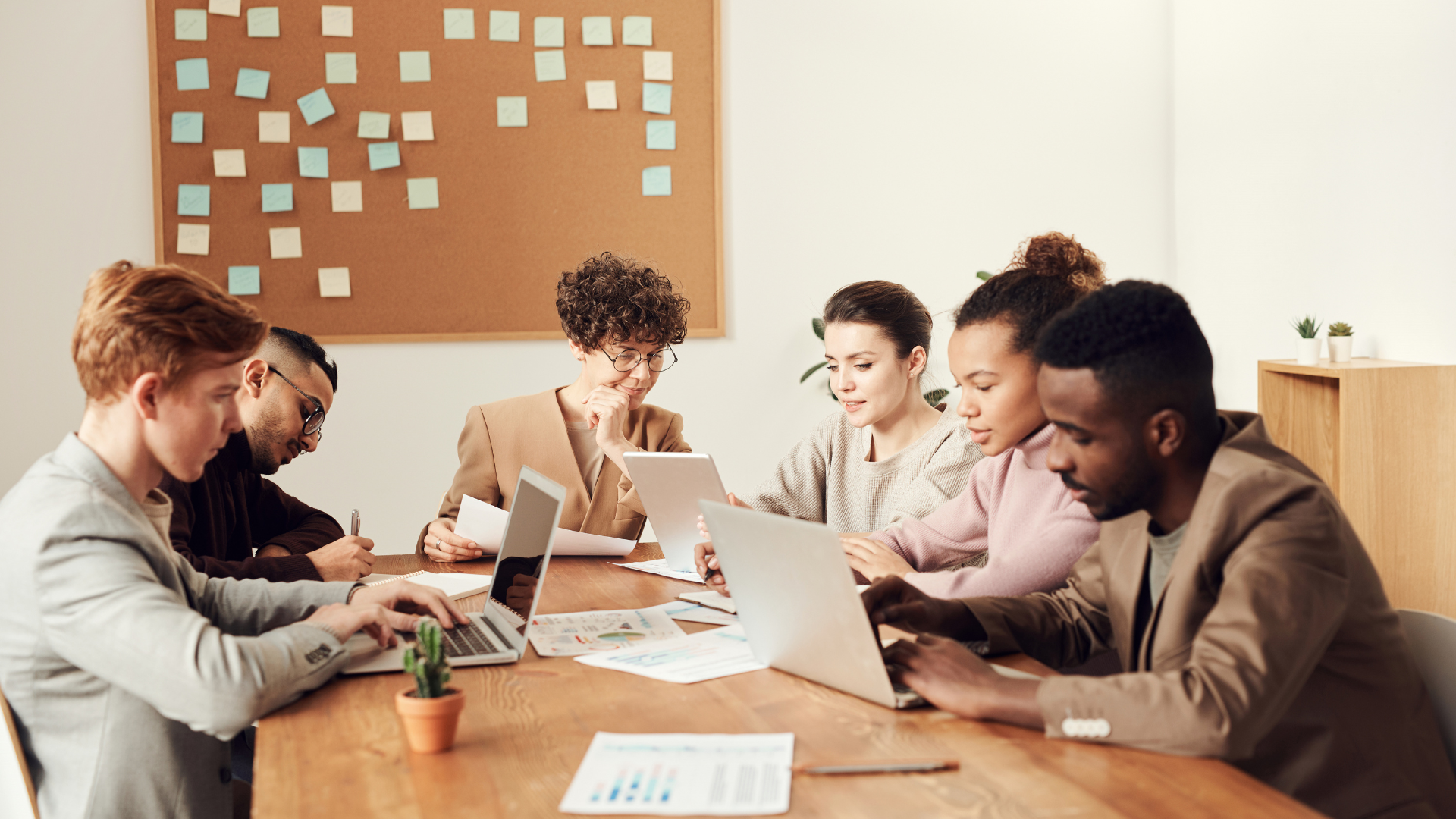 As a popular LMS, the solution to many problems may be solved by simply searching for them on the internet and accessing Moodle group discussion boards or forums. It's worth noting, however, that while this is suitable for the occasional question, Moodle users will often find themselves in periods where they require additional support such as during the initial set up process. This is why many Moodle users opt for a fully hosted LMS as they can rely on the expertise of their hosting provider when they need additional support.
Our HubkenCore package, available with all of our e-learning solutions including Moodle, offers all the key services and tools you need to implement a successful e-learning programme and includes unlimited support and a full video training library with 'how to' tutorials. Click here to find out more about our HubkenCore package.
4. Moodle supports the shift towards remote L&D
As more and more organisations choose to educate learners remotely, Moodle has proven to be an effective platform to support the transition from in-person training to online training whilst actually improving and elevating the learning process.
One of the biggest challenges of remote working or education is the ability to facilitate collaborative learning. Moodle serves as a popular solution for these challenges with features such as messaging, forums, and wikis to facilitate brainstorming sessions, knowledge sharing and real time collaboration, allowing learners to work together on the same document simultaneously. With the help of a Moodle LMS, learners can come together as a group and engage in social and collaborative learning regardless of their location.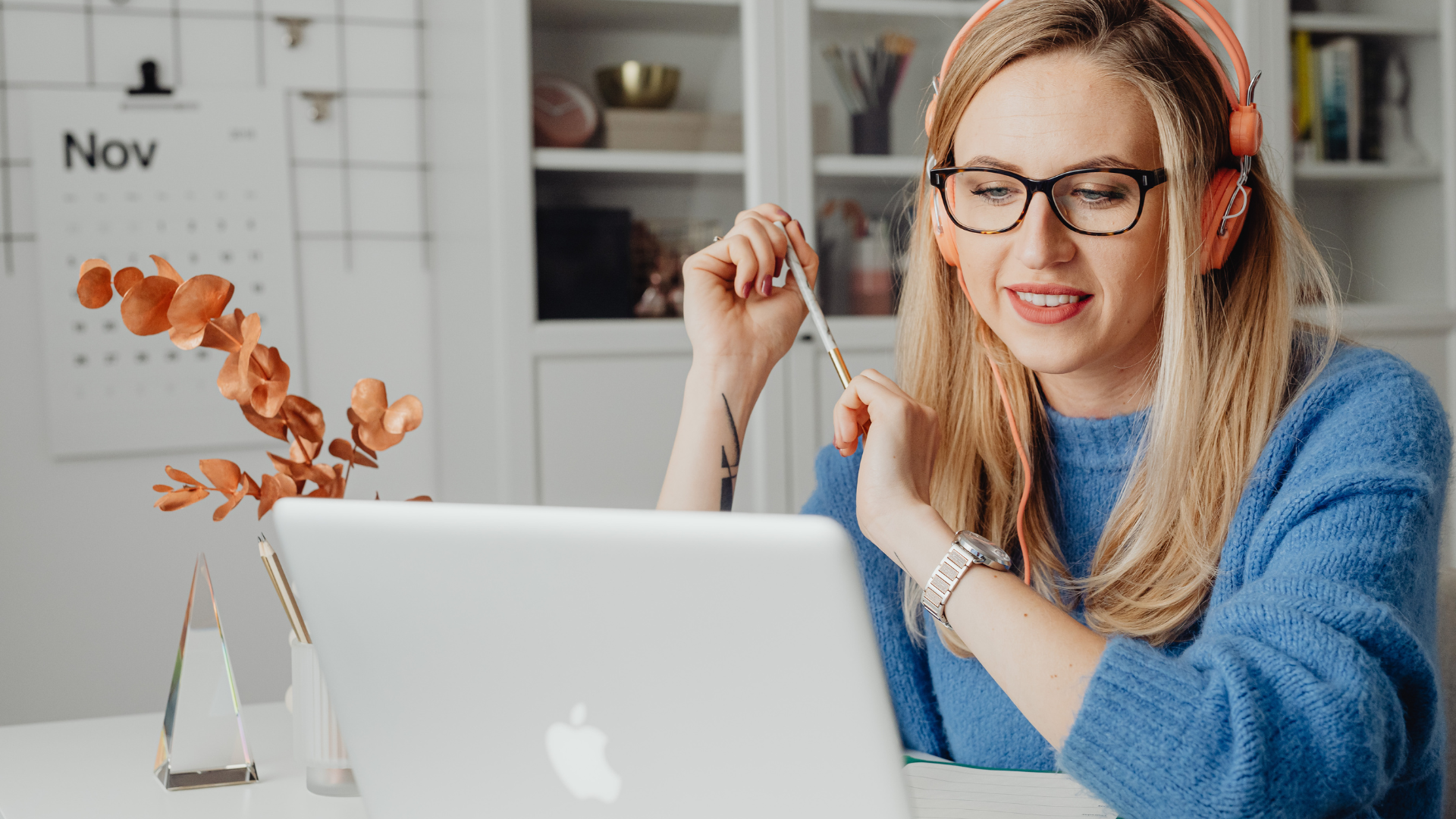 5. Moodle supports a range of plugins and integrations
As a well-established LMS, Moodle has developed over the years alongside other e-learning software. Moodle excels as a standalone platform but can also seamlessly integrate with a wide range of plugins and integration options made up of the other e-learning software that is required to develop the ultimate centralised learning hub and VLE.
Although Moodle boasts a great deal of functionality already, having the opportunity to expand the capabilities of the platform means addons and integrations make it possible to shape Moodle into the platform that a business or organisation needs it to be. With integration options such as Microsoft Teams, Moodle users can interact with each other via video calls and instant messaging, sharing course content or working on lessons together. These integrations make it even easier to facilitate remote learning and platforms such as BigBlueButton, which is a part of the core Moodle LMS with Moodle 4.0, users can benefit from the virtual classroom software.
6. Moodle's powerful analytics
One of the reasons Moodle has remained a popular choice for so many years is because of the platform's powerful analytics and reporting tools. Many LMSs will offer the functionality needed to deliver lessons but may fall down on creating opportunities for L&D leaders to build the big picture and gain a good understanding of learner progress.
With a Moodle LMS, users can track course completions and competencies along with monitoring results from assessments, to ensure learners are both completing courses but also understanding the subject matter. Moodle also stands above other LMS platforms with its highly intuitive prediction functionality. For example, Moodle LMS can predict and highlight students who are at risk of non-completion of courses based on variables such as low engagement. Taking these features into account, Moodle's functionality can streamline processes and save L&D managers a great deal of time spent on manual admin.
Tried and tested by organisations like yours
As a trusted, well established LMS that has been loved by organisations globally for over two decades, Moodle has long held its front running position as a leader in the e-learning market. If you're just starting out on your LMS journey or you're looking to migrate over to a tried and tested LMS, book a Moodle demo with us today to find out more about what this powerful e-learning platform is capable of. If you're still figuring out whether Moodle is best suited to your organisation, read through some of our case studies to find out how organisations like yours are using their Moodle solution with Hubken.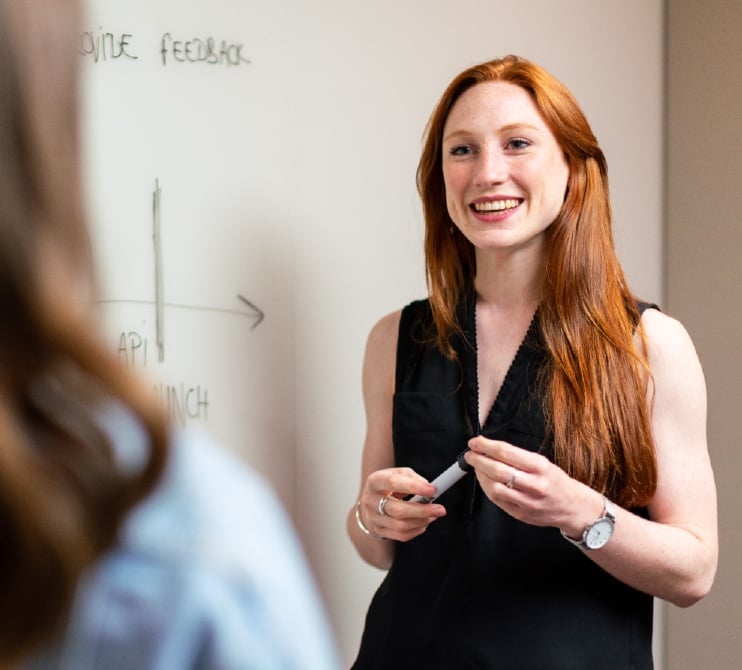 Book a free Moodle demo
Book a demo with one of our e-learning experts and learn first-hand from how our Moodle LMS could enhance your L&D strategy on an impressive scale