Using an LMS has become an essential part of delivering effective e-learning programmes and achieving a successful L&D strategy for many businesses or organisations. An LMS is the most popular type of e-learning platform, and yet despite this popularity there are still those unfamiliar with what an LMS is, or what LMS software is capable of. If you would like to learn more about this powerful piece of software, keep reading.
Let's start with the basics - what does LMS stand for?
To gain a better understanding of what an LMS is, let's first look at what the three letters stand for.


What does LMS stand for?
LMS stands for learning management system.


An initial breakdown of these three words without context or further insight might indicate that an LMS is a system or platform that is used to manage learning and teaching. But where did this system originate?
The earliest example of a learning management system dates back to the 1920s when Sidney L. Pressey first developed the teaching machine. This machine presented multiple-choice questions and could be programmed so that it only advanced to the next question if the student got the right answer.
Since Pressey's invention and over the course of many decades, we have seen the development of a number of different innovative learning management systems including Moodle, the first open-source LMS, created in 2000. Today, LMSs have become intelligent, feature-rich, digital-based systems used by countless organisation around the world.
What is a modern LMS?
The LMSs that we know today are digital learning platforms used to manage and measure e-learning and online training. An LMS unites all the elements required to deliver a learning and development programme including course content creation, training, assessment and reporting.
Today's modern workforce is made up of both office-based and remote workers, with a variety of skills, strengths and workloads. To cater to the needs of each business and individual employee, the contemporary LMS is both flexible and intuitive. As most LMSs are hosted on the cloud, learning can be accessed on almost every device with an internet connection, from any permitted location. This means that training and development can be delivered to remote workers as well as office-based workers. As most modern LMSs are feature rich with a range of functions, they can fulfil the diverse requirements of workforces in many sectors along with students of higher education.
What's included in an LMS?
In order to serve the needs of various organisations, an LMS is made up of a number of basic features and functions. In addition to these features, an open-source LMS is compatible with a whole host of LMS integrations aimed at improving the user experience and optimising administrative processes. Once your LMS is integrated with another piece of software, data can transfer seamlessly between them. Effectively, this makes your LMS a central hub, removing the need to move between various different applications and systems. There is a huge range of readily available integrations that most modern LMSs will be compatible with, including video conferencing, eCommerce and social software. For now, let's have a look at some of the fundamental features that should already be included in your basic LMS platform.
Assignable learning pathways – assign learning pathways specific to each user based on a predefined set of criteria such as job role or skill level
Assessment Capability – ensure your learners are retaining information with assessment tools such as test functions, quizzes and the multiple-choice assessment type found in Pressey's original machine
Clear progress reporting – track learner progress through the reporting tools and analytics included in your LMS
SSO – with single sign-on support, your LMS can be accessed via multiple devices and sites, making it easier for learners to access their learning
Multi-tenancy - a multi-tenant learning management system is an LMS that can serve multiple user groups within a single platform
Hierarchies – this feature allows you to mirror the structure of your organisation so that learners will access content relevant to their role, department, permissions etc.
Offline learning – with mobile-friendly LMSs such as Totara Learn which includes a mobile app, learners can download SCORM activities to complete offline, ensuring that learning can be carried out anywhere regardless of internet access

What is an LMS used for and who uses it?
As mentioned above, a learning management system can fulfil the diverse requirements of workforces and students in many sectors. To get a better understanding of how an LMS can serve such a variety of organisations and purposes, we'll explore how an LMS might be used in some of these sectors.


Blended learning in the healthcare sector
In the healthcare sector, ensuring that staff are properly trained is a necessity that cannot be avoided; in fact, it's one of the few industries where staff training can actually save lives. With this in mind, it's important to have a reliable and effective L&D strategy whilst using the right tools for the job. When it comes to healthcare training, the nature of the work will mean that employees would benefit from some practical training. However, this isn't always easy to carry out as training large numbers of staff in one go can be difficult and costly to organise.
Using an LMS allows you to deploy a blended learning approach, delivering some lessons online via your learning platform along with offline lessons in a practical, face-to-face setting. For example, employees may complete theory lessons and exams via an LMS and put this knowledge into practice in a real-life, face-to-face training session. These theory lessons might be made up of typical reading exercises and clever gamified situation training. With online situation training, learners will engage in virtual simulations of real-life situations; in completing these lessons they can learn from any mistakes without putting patients or colleagues in danger.


Personalised learning in the education sector
It goes without saying that every student will come with their own unique set of skills, interests and preferred learning style. It's beneficial for individual students to receive a personalised learning programme that is tailored to their requirements. However, this can be time-consuming for teachers to create if done manually, particularly in the higher education sector. With an LMS, students can easily be placed on a personalised learning pathway. Educators can take a predefined set of criteria and use it to assign a learner journey that ensures the programme is relevant to each user whilst keeping the goals of the learner and organisation in mind.


Continuing professional development in a business
A common cause of low employee retention rates is a lack of development opportunities. Creating these opportunities can be time-consuming if done manually but by using an LMS you can easily offer employees the chance to progress and grow. With assessment tools, skill gaps can easily be identified, and employees can be set on a learning path to expand their skills. Employees can also enrol themselves on courses that can be made readily available in your LMS. In doing this they may wish to complete training that will see them improve in their current role or help them explore other opportunities for progression.


Compliance training in government organisations
Ensuring that regulatory requirements are met via mandatory training can be difficult as compliance regulations regularly change. With an LMS, you can mirror the complex structure of a government organisation to deliver automated training to individuals to ensure mandatory training is carried out and users are prohibited from seeing documents that aren't relevant to them. This means that when compliance training needs to be completed, members of the relevant departments can be notified via automated notifications in an LMS and completed efficiently in a securely hosted environment. With a learning management system, administrators can ensure that training is always up to date and using reporting tools they can see who has or hasn't completed training.


Ready to find your perfect LMS?
Now that you have a better understanding of what an LMS is, it may be time for you to find the perfect solution to suit the needs of your business or organisation. Every LMS comes with its own set of features and functionality; if you're not sure where to begin then head over to our pricing page and explore the comparative list of our LMS options.
If after reading this blog, you have come to the realisation that an LMS doesn't quite tick all of your L&D boxes, you may benefit from exploring additional options such as an LXP or TXP. You can read our breakdown of these platforms here.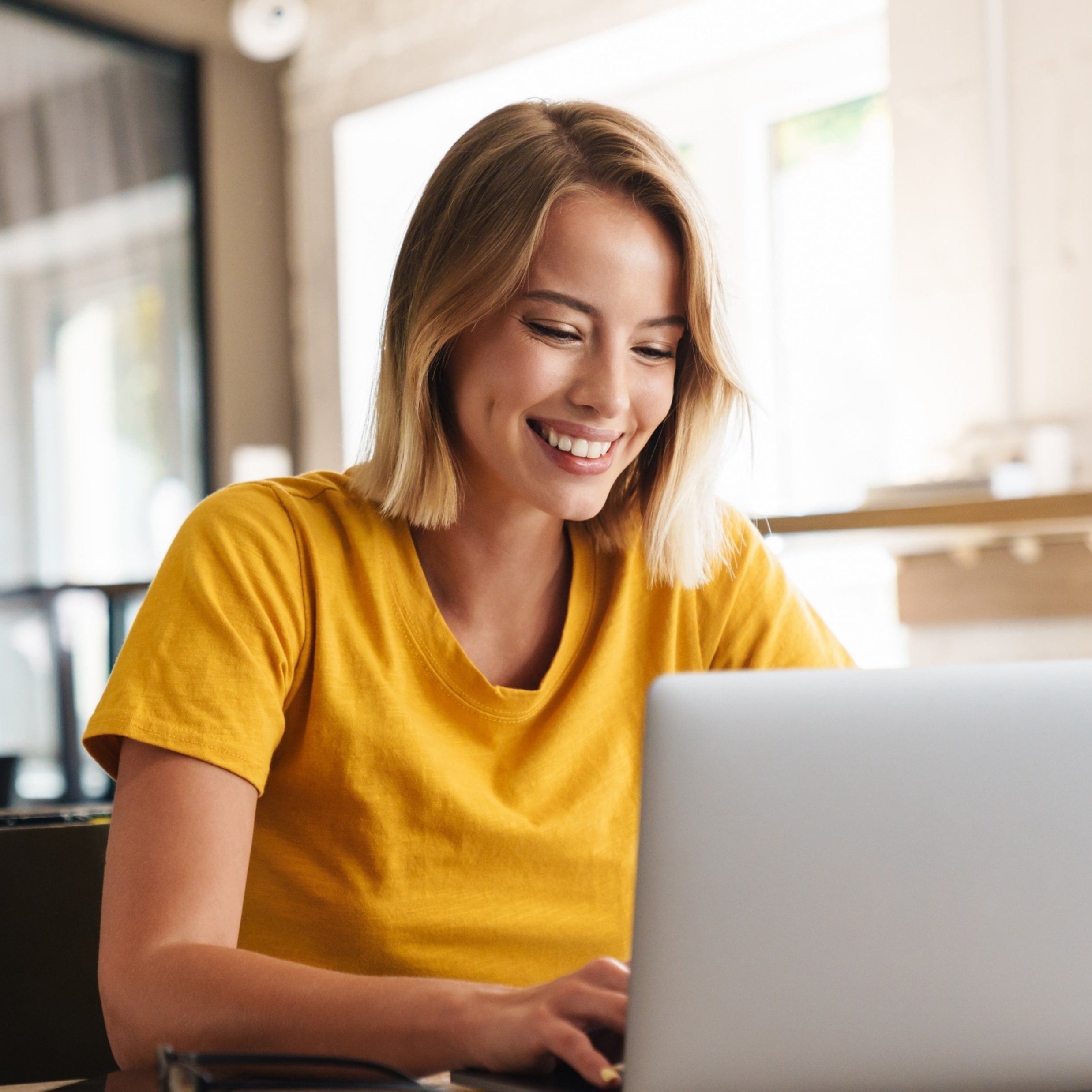 Explore HubkenCore – our unique SaaS LMS offering
Ready to see how our new LMS bundled solution is revolutionising how you purchase an e-learning solution?