Moodle continues to evolve and Moodle 4.0 adds some fantastic features, enabling our clients to continue to produce engaging content and exciting learning programmes. Our years of Moodle integration experience mean we are well placed to continue to ensure that you can deliver first-class learning experiences and effective and efficient administration of learning outcomes across your organisation for years to come.
Moodle 4.0 features an impressive array of technical innovations and user experience enhancements. As we've previously highlighted, Moodle 4.0 delivers a new course page structure as well as a more intuitive course creation and management system - but these updates are just part of a wider platform redesign which prioritises UX optimisation based on extensive user feedback.

To bring you up to date with all that the new and improved Moodle LMS has to offer, we've compiled a full functionality breakdown of what you can expect when upgrading to Moodle 4.0 with Hubken.
New and enhanced

Moodle 4.0

features
Overview block
The overview block is a new Moodle 4.0 feature and provides a clear outline of a learner's enrolled courses and progress.
This block can be added to the learner's dashboard and is searchable and filterable for instant user access.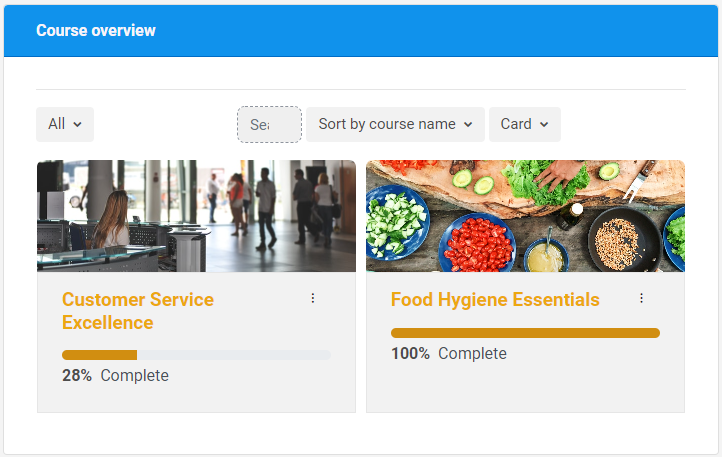 Timeline block
The timeline block is an essential Moodle LMS component as it automatically tracks and displays upcoming course deadlines.
To ensure all users stay up to date, the feature appears on dashboards by default in Moodle 4.0.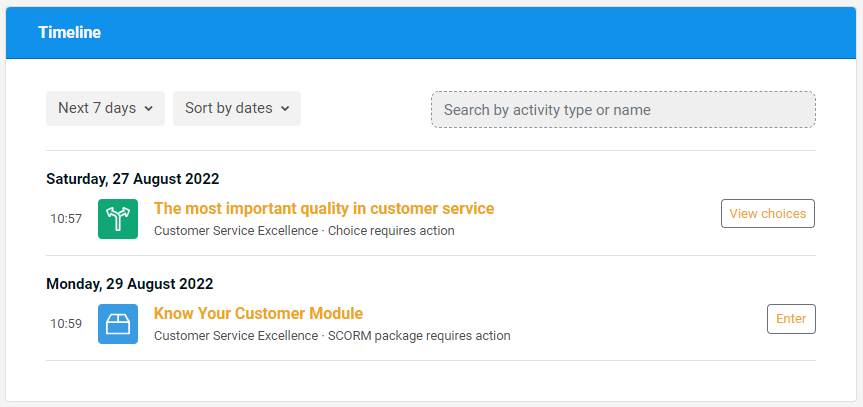 User tours
Moodle 4.0 enables the addition of images and videos to user tours. This enhancement is especially beneficial when inducting new users who would doubtlessly benefit from clear video demonstrations.
When creating or editing a step of a user tour, images and videos can be added using the standard editor tools.

Report builder
Another brand-new feature of Moodle 4.0 is shareable custom reporting.
While the feature is currently at a starting point and offers limited options, Moodle is committed to enhancing the reporting function in future updates.
Reports can be automatically sent to users via email at scheduled intervals. Moodle 4.0 can currently report on:
Cohorts: how your cohorts are configured and user membership

Courses: the courses you have on the platform and their configuration

Users: the profile details of your users
N.B. The reporting does not offer graphical representations and has limited data sources. For example, it isn't currently possible to generate a completion report (single or multiple courses) as that data is unavailable to the reporting function. However, Moodle developers have stated that they intend to bring all reporting into the report builder in future, meaning this feature is likely to improve in the future.

BigBlueButton integration

BigBlueButton – the virtual classroom application – is now part of the core Moodle LMS and no longer requires a plugin to be installed.
If you are an existing BigBlueButton user, nothing will change for you. If you want to try it out, you can add the BigBlueButton activity to a course and use the free tier or sign up for the service. The free tier includes:
Sessions of up to 60 minutes

Up to 25 users

Whiteboards, polls, screen sharing, and breakout rooms

Learning analytics
Quizzes and questions
Some excellent new functions have been added to the Moodle 4.0 question bank to improve the management of questions used in Quizzes. Improvements include:
Question status – Mark a question as 'Ready' or 'Draft'


- Allow questions to be evaluated before they can be added to quizzes

Comments – Instructors can comment on questions to suggest changes


- Comments are visible to all instructors and site admins

Question integrity checks – Automated question analysis to determine if there are any issues. e.g., do a disproportionate number of learners respond incorrectly?


- Data appears in the 'Needs checking' column in the question bank and can have a value of unlikely, likely, and very likely

Versioning – Updated questions create new versions which are labelled, historical versions can be viewed, and quizzes can be set to use a specific version or the latest

Custom fields – Custom fields (defined by the site administrator) can be added to questions to track extra data e.g., question difficulty as in the screenshot below
There will be further improvements to the Question bank in Moodle 4.1.

Assignment
Moodle 4.0 enables greater control over assignment activities and completion criteria thanks to the addition of several new functions. These include:
Activity instructions – An extra set of instructions only visible to the learner when they begin the assignment

Time limit – A time limit can be placed on the assignment: a timer countdown will start upon the student beginning the assignment; assignments are still submittable when the time expires but the submission will be recorded as late

The requirement for a pass grade has been added as an option to the activity completion criteria
These options are visible when editing existing assignments or creating new ones.
Update LTI feature to support LTI 1.3
LTI (Learning Technology Interoperability) is a standards-based protocol that enables an LMS to integrate with any other application that also supports LTI. So, for example, you could use this to integrate your organisation's Zoom account or connect with another Moodle site.
This update brings the latest LTI version to Moodle which, amongst other improvements, brings improved grading synchronisation – meaning smoother, more seamless application integrations.
Admin configuration pre-sets
An advanced feature for experienced administrators, Moodle 4.0's admin configuration pre-set feature enables site administrators to create, import, and export administration settings.
Simply put, admins can save their current site admin settings as a pre-set to share or reuse – making the process of onboarding new administrators even more straightforward. Moodle 4.0 also includes some pre-sets as standard.

Content bank and H5P
Two upgraded features in Moodle 4.0 are all about streamlining the content creation process.
In the new release, H5P content can be editing directly via a link on the bottom-left of the activity. (This change is for the native Moodle H5P integration; if you are using the Hubken-provided activity (Interactive content) you may not notice these changes.
Navigation by context has also been added to the content bank. This means users can easily pull existing content from any area on the site into new content schemes without having to go through the upload process.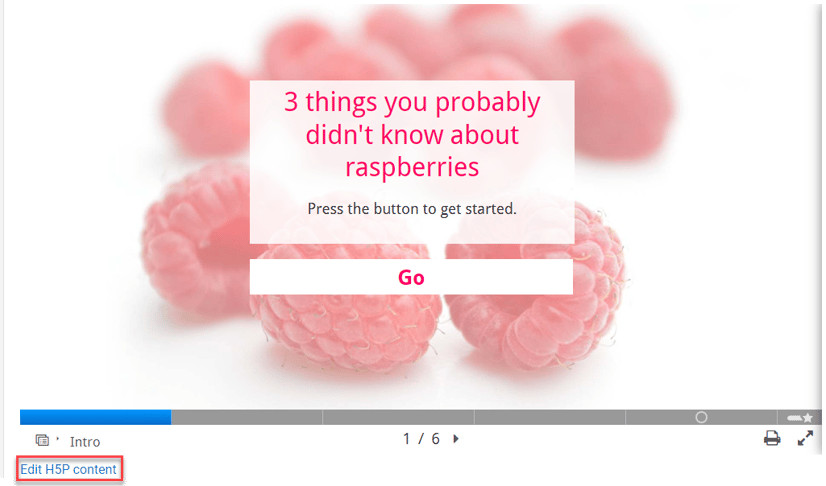 Simplified notification settings
Finally, the online/offline options in the notification settings have been removed to simplify the user experience – making it easier and faster for users to amend their notification settings.
Enhanced user experience, greater administrative functionality, and improved accessibility – there's a lot to love in Moodle 4.0. As one of the UK's leading Moodle providers, we're excited to bring the many enhancements Moodle 4.0 offers into our HubkenCore package.
Thinking of upgrading to Moodle 4.0? Talk to us!
Whether you're an existing Moodle LMS user with Hubken and would like to upgrade, or you're new to us and want to know more about implementing Moodle 4.0 as part of your L&D strategy, we're here to help.
Talk to one of our LMS specialists and discover how Hubken can make the most of Moodle 4.0 for your organisation.
For more information on what a Moodle LMS has to offer, read our guide: What is Moodle? The ultimate guide to Moodle LMS
With the arrival of this exciting new update, we will continue to ensure that Moodle is at the forefront of our efforts to help clients introduce effective e-learning programmes. We are one of the UK's leading providers of Moodle and help hundreds of organisations to achieve their online learning goals every year, and many more years to come!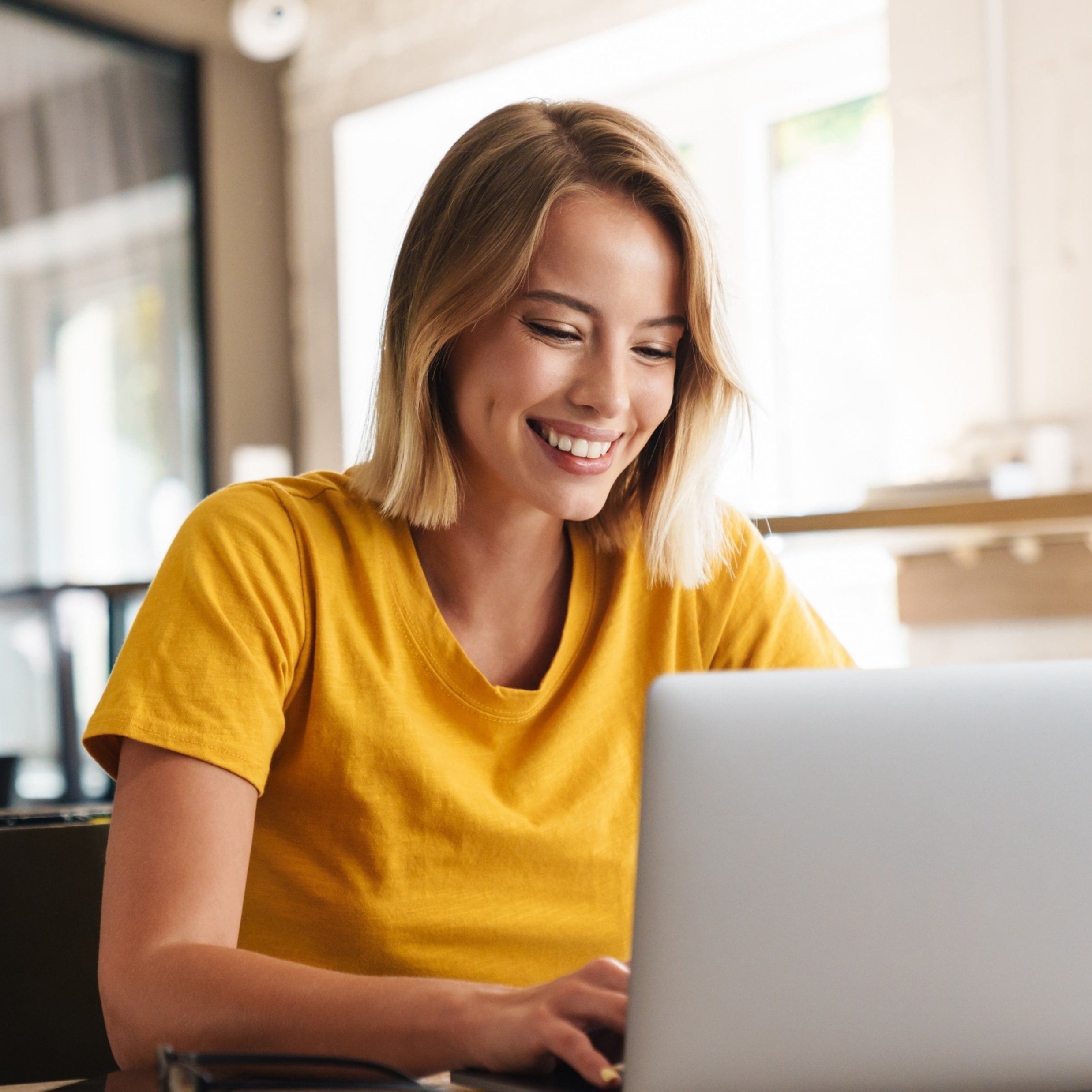 Explore HubkenCore – our unique SaaS LMS offering
Ready to see how our new LMS bundled solution is revolutionising how you purchase an e-learning solution?