As your employees navigate their way through a busy work schedule, you may find that they aren't fully committed or engaged with the e-learning platform that you have spent a great deal of time and money on. It may be that you're seeing a drop off in course completion, employees are failing to return to the platform once mandatory training is complete or you may notice that they're skimming through reading and not retaining any knowledge.
Unfortunately, not every one of your online learners is going to be 100% committed to the e-learning experience, especially in a world where attention is at a premium and learners have access to more information than they can consume. To combat this, you need to ensure that you use your learning management system (LMS) to its full potential by designing an engaging learning experience for all employees.
Read our 6 top tips below.


1. Make sure e-learning content is relevant
One of the easiest ways to lose employees' interest when completing e-learning courses, is to ask them to complete lessons that have little to no relevance to them. This can happen in a number of ways.
One example is where your induction training programme is the same for every employee regardless of their job role, department or skill level. If a new employee is being asked to complete induction training consisting of in-depth marketing training despite being in the accounting department, they're unlikely to remain interested in completing these induction courses that have no impact on their job performance. Similarly, if a new starter is highly skilled, but is being required to complete basic skills training aimed at inexperienced employees, they will soon lose interest.
The solution is to design courses that cater to every job role and skill level and ensure that e-learning programmes are personalised to an individual's particular role, position or skill base. You can do this by using the hierarchies function in your LMS, creating role-based learning paths to ensure that the right content and course material are automatically only available to individuals based on your organisation's set of predefined criteria.
2. Content variety
Today, we have the luxury of enjoying a wide variety of content types at our fingertips. We can flick between streaming programs on television, watch 60 second social media videos on our phones, read an eBook on a tablet or listen to a podcast or the radio through a smart speaker. As a result, we have now come to expect this variety in all areas of life, including e-learning.
An LMS gives you the ability to create a more diverse learning experience for your employees – one you should take advantage of this when designing e-learning content.
The traditional training session format consists of either a 'lecture style' delivery with a trainer delivering information to a group of learners or simply asking learners to read text. It's well known that relying on these traditional lesson styles often means many learners will switch off through a lack of engagement. By creating a virtual learning environment via an LMS, L&D leaders are able to reassess their approach to training, review existing content and learning programmes, and assess whether they may be best delivered in other formats such as video clips, audio clips, infographics, images etc.
Moreover, you can boost employee engagement even further by incorporating microlearning style lessons into your e-learning programmes. These lessons typically take under 10/15 minutes to consume and are short and concise so that the learner doesn't feel overwhelmed trying to absorb large amounts of information. Incorporating microlearning into your e-learning strategy translates into more engaged employees who tend to gain a better understanding of their training content.
3. Take advantage of customisation options
The visual design, or UX, of your LMS is of great importance as it can profoundly affect employee engagement. If your e-learning platform looks like a generic, third-party piece of software, employees feel less inclined to complete learning programmes where they don't feel personal, where they don't resonate with them and therefore feel less relevant to them. Using your LMS's readily available customisation options allows you to customise its appearance to reflect your company's unique branding.
Even the simple act of carrying the themes of your company website can have a major impact. Using the company logo and established brand guidelines including colour palette, fonts and themes to make the e-learning portal much more welcoming and engaging.
A modern LMS also caters to additional customisation options to allow employees to personalise your e-learning platform so that it is unique to each individual. Feature-rich LMSs such as Totara Learn, which have the option to customise the 'My Dashboard area', make this quite straightforward. This enables learners to customise a wide range of options including the ability to personalise the layout of their dashboard (or homepage), include user profiles or change how they receive notifications etc. Including these customisations in the design of your e-learning platform is another simple but powerful way to get users to feel more engaged with the platform.
4. Designing the learner journey
When looking at the design of your LMS, it's vitally important to think about the journey of your users. As such, pay special attention early on to the site navigation design of your LMS. Take the time to map out the journeys that your learners will take to get from the point of logging into the system through to where they can find their learning programmes. Examine what information needs to be included on the home page, how easy is it to use is navigation menu and search function which allows learners to easily access their courses, see their progress, and pick up anything new that they've been assigned. If your site isn't easy to navigate and courses are hard to find, learners will rapidly lose interest.
Pay close attention to what happens once they have completed a course. Use automation to suggest courses to learners based on previous learning or lessons that cater to their preferred learning style, job role or skill level. Making things easy for the user to find and follow with help employees remain engaged with your e-learning platform long-term.
5. Mobile learning
Mobile learning has become a new norm and has completely changed the horizon of e-learning. Mobile learning or M-learning is a relatively new way of learning via the internet using smartphones, tablets, digital notebooks, or laptops. Today's learners have access to unlimited free and paid content by simply downloading an app they think might be helpful to them, so it makes sense to incorporate mobile learning into your e-learning programme. Giving your employees the option to access learning through a mobile device can see a huge increase in learner engagement as they can learn anywhere at any time.
When designing e-learning courses, ensure that your content is optimised for mobile learning and to further encourage learner engagement, make sure that the learning programmes can be continued offline if need be. Try using SCORM compliant courses so that learners can download content and complete lessons without the need for internet access. Allowing your learners to complete learning when it best suits them, whether it be on the go or at home, results in higher completion rates and an overall increased level of engagement.
6. Gamification
As we mentioned earlier, steering away from the typical lecture style teaching format and incorporating a variety of lesson types into your e-learning can significantly boost learner engagement. Take this one step further by including gamification into your e-learning programmes.
Gamified learning is powerful because it encourages, motivates, and engages learners. When a learner is engaged with a topic, with fellow colleagues, or with the content, learning is most effective. However, to genuinely make a difference, gamification needs to follow a well-thought-out design process.
Gamification consists of game-style lessons and online games such as guided simulation or matching the word to the definition. People are driven by a sense of mastery and a feeling of accomplishment, providing a sense of proficiency and achievement in your learning programmes is a great way keep your learners engaged. Try to incorporate emotion, surprise and humour into L&D content in order to make lessons more fun and relatable to your learners.
Injecting some fun into e-learning means learners are more likely to want to come back and repeatedly use the e-learning platform. In fact, on average, employees experience a 60% engagement increase with a gamified work experience.
Finding the right LMS for the job
As you put these handy tips into practice when designing your e-learning programme, you may find your LMS isn't as feature-rich as you need it to be. Or if you're looking for some practical advice as to how best to use the LMS tools at your disposal so that your e-learning programme can be as engaging as it can be, please feel free to contact an expert at Hubken.
Working with the right L&D partner means that you get the right technology to support your learning objectives, delivering big returns in engagement, productivity, efficiency, and performance.
Get in touch with one of our LMS experts today to find out what just what benefits a powerful LMS can provide to your organisation. As a Totara Platinum Alliance Partner and Moodle expert, we have been designing, delivering and supporting high-quality e-learning solutions for leading UK businesses and organisations for more than 20 years.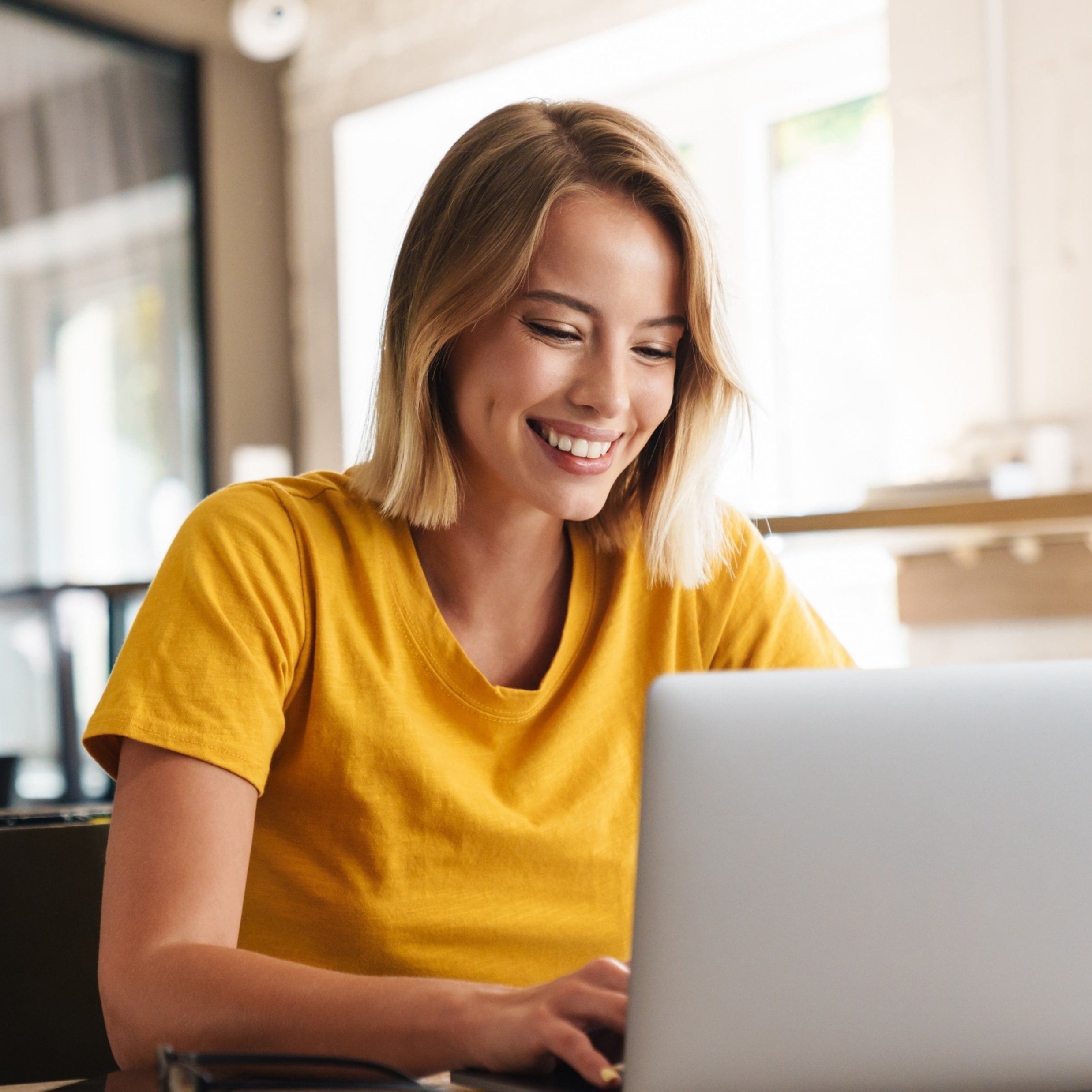 Explore HubkenCore – our unique SaaS LMS offering
Ready to see how our new LMS bundled solution is revolutionising how you purchase an e-learning solution?