The e-learning industry is booming. In fact, it's an industry that has grown by 900% since 2000. And with no signs of slowing down, the adoption rate of e-learning platforms continues to rise in huge numbers within organisations across all sectors. While the learning management system (LMS) currently remains the most popular e-learning platform, advances in technology and broader, more diverse usage of e-learning tools have led to the creation of exciting new e-learning platforms. The talent experience platform (TXP) was created to meet new demands within the e-learning industry and its 'all-in-one' functionality may well lead to the supersession of LMSs in the near future.
What is a TXP?
A Talent experience platform (TXP) combines multiple platforms in one, bringing together a Learning Management System (LMS), Learning Experience Platform (LXP) and Performance Management system, making it the most complete L&D solution.
A TXP is regarded as the 'all-in-one' system, capable of teaching, managing and developing employees in a social and collaborative virtual learning environment. For more detailed information on the elements that make up a TXP, read our breakdown 'LMS, LXP, or TXP – which L&D platform is best for you?' here.
Why are TXPs replacing traditional LMSs?
Supporting remote and hybrid working models
Remote and hybrid working models are undoubtedly the future of the working world, with more and more organisations embracing remote working and huge numbers of workers looking to move away from traditional office environments. Whilst an LMS can successfully support L&D opportunities for organisations with remote workers, TXPs have the power to elevate the entire L&D function by creating a true virtual learning environment.
One of the biggest issues facing remote workers is being separated from their colleagues. Whilst an LMS can provide employees with the knowledge and skills training required to perform well in their role, opportunities for peer-to-peer communication and learning are required for learners to truly thrive. In addition to the formal online learning and training and development opportunities provided by an LMS, the LXP function within a TXP creates better opportunities for conversation and collaboration. With forums, discussion boards, wikis, polls and content creation opportunities, employees can reach out to their colleagues via the platform – driving a powerful sense of community and teamwork in a virtual environment. With an entire library of user-created content, employees can engage in invaluable peer-to-peer learning. TXPs allow organisations to create a perfectly balanced hybrid of formal and informal learning opportunities while retaining full control over what employees can or cannot see and engage with.
E-learning for the future generation
According to a study of 'Gen Z' workers, 96% of respondents felt it important that they are valued, included and empowered at work. Although some of these standards can be met with offline practices, without the right systems in place, organisations are at risk of ostracising an entire generation of workers who aren't afraid to leave job roles that don't meet their values and expectations.
Talent experience platforms are the future of e-learning as the all-in-one solutions that will best serve future generations, with the power to create an environment that makes sure they feel seen and heard.
The LXP functionality of a TXP gives Gen Z workers visibility with a platform that enables them to feel empowered and included. Employees can have their say through social features, such as discussion boards and forums, and enjoy opportunities to make their own contributions through user-generated content tools.
Performance management tools create better opportunities for employers to ensure their employees feel 'valued'. Totara Perform, within the Totara TXP, for example, allows admins or managers to gather all the necessary evidence of employee progression, career growth and development needed to deliver meaningful and personal appraisals. With the power of a performance management system in a TXP, achievements won't go unnoticed or uncelebrated as employees can input evidence of their own accomplishments along with evidence gathered by admins and managers.
The next generation of workers simply wants to know that their contributions are recognised and appreciated – a TXP makes it easier for employers to orchestrate this in a structured and data-driven manner.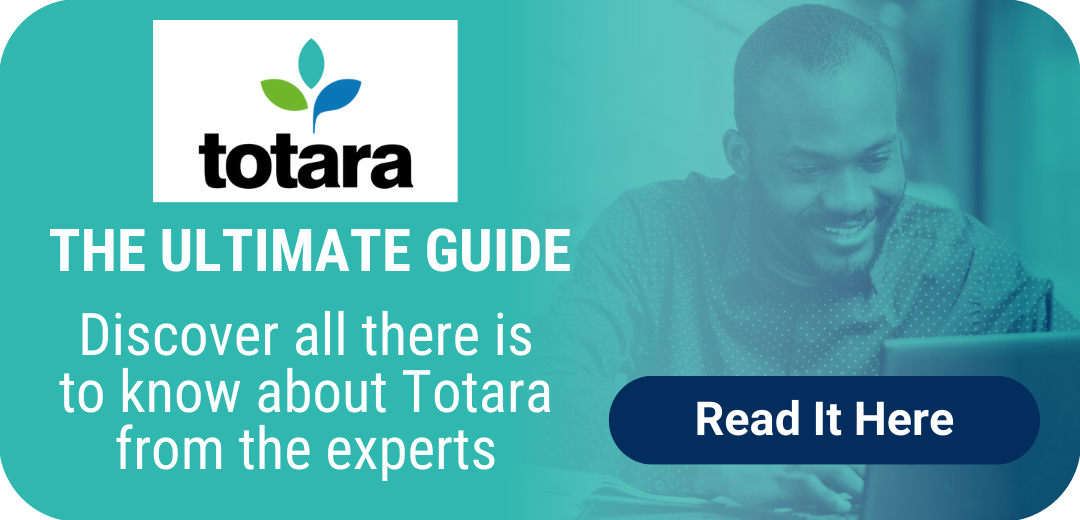 Powerful insights
A study looking at the future of work highlighted the four biggest workplace trends to look out for in 2023, with one of these being workplace surveillance. Many organisations are looking at new technologies and ways to monitor employee output without perpetuating issues around invasive management practices.
Any modern, robust LMS will provide sufficient reporting and analytics tools designed to help L&D teams monitor learner progress. However, these are typically limited to formal learning and development tasks. A TXP provides managers and admins with better and broader insights into employee progression and activity. In addition to monitoring learner progress via LMS reporting channels, such as course completion rates or assessment grades, LXP data can provide a better understanding of how employees feel and how they are progressing in general, outside of L&D.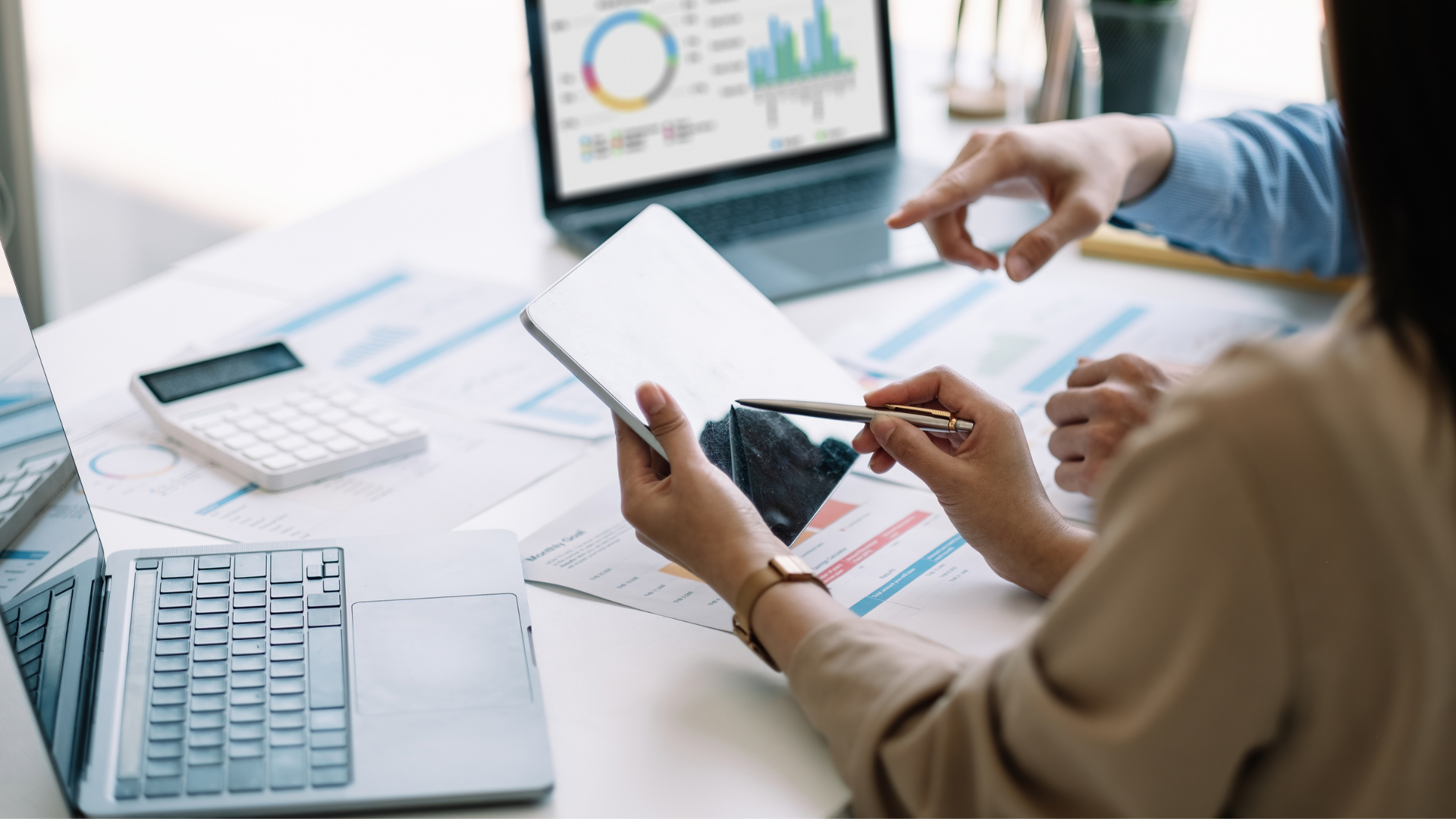 The social aspect of an LXP encourages employees to have their say and using intuitive analytics tools admins can gather information by looking at frequent topics of conversation amongst users along with analysing any issues put forward by employees.
The performance management aspect of a TXP takes employee management one step further, as managers can monitor and manage employee output by setting and tracking goals. With Totara TXP, any goals and objectives that have been created will be displayed via employee dashboards, with reminders and due dates to ensure full visibility. To summarise, a TXP provides employers with the ability to 'surveil' employees but with the transparency and regulations in place that workers expect and deserve.
Giving employees the opportunity to grow as individuals
82% of employees now say it's important that their organisations see them as a whole person, rather than simply as an employee, as they look to seek value and purpose at work. There's no single solution here; every employee is different, and every organisation will need to improve the employee experience in its own unique way. But a TXP can certainly help implement some significant improvements.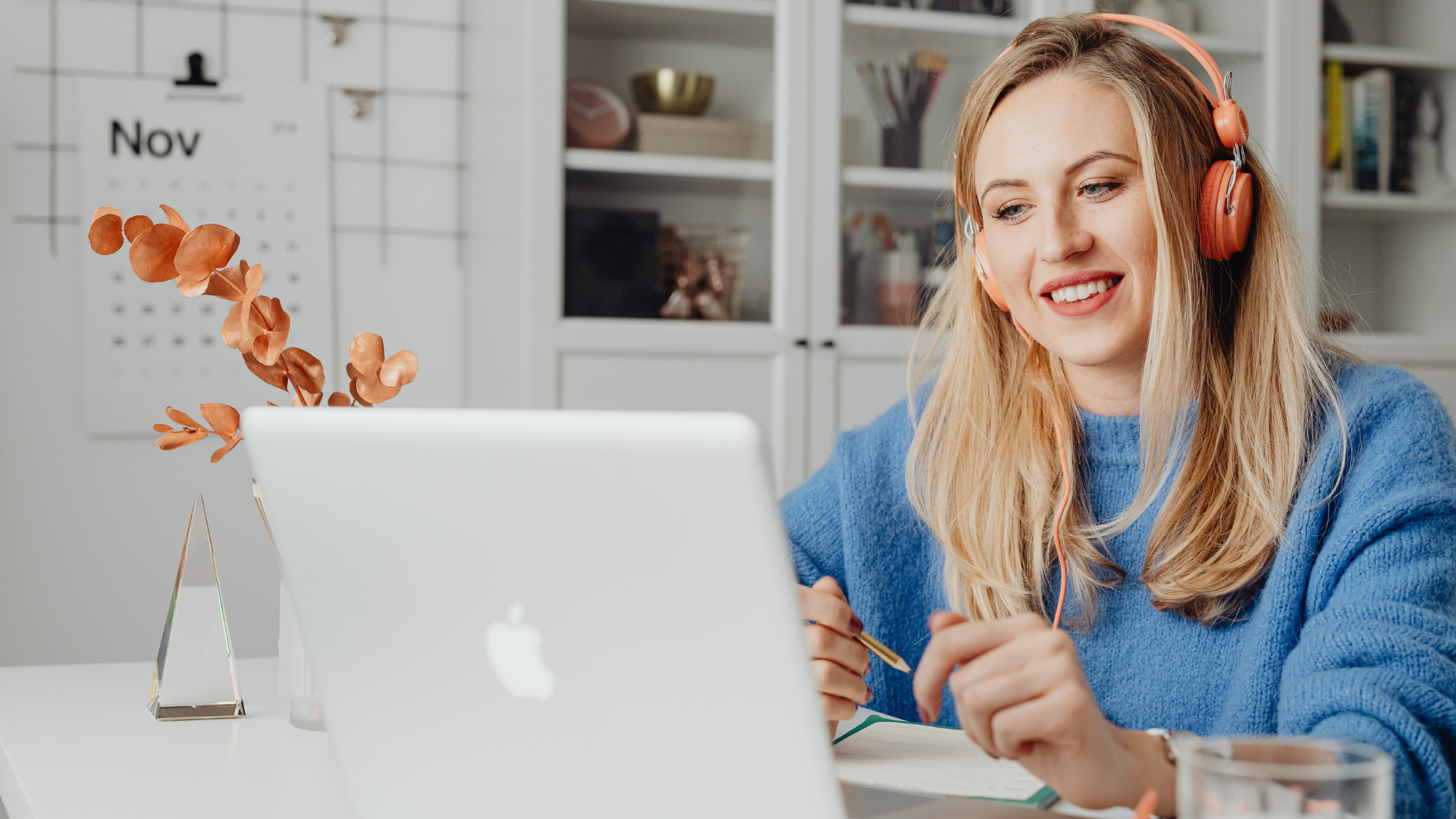 One of the most important ways an employer can deliver the value and purpose that employees need is to allow them to grow as an individual. Employees want to be able to grow both within their current role and outside it by enrolling in upskilling programmes and career development opportunities. Using the performance management element of the TXP, managers or L&D teams can identify skills gaps and training opportunities by utilising one-to-one discussions or looking at data gathered across the entire TXP. Once these opportunities have been identified, employees can be enrolled on relevant L&D programmes or managers can create bespoke personal development plans, using the LMS functionality designed to nurture and empower employees.
Ready to embrace the future with a powerful TXP?
There's no denying that LMSs will always have a prominent place in the e-learning industry but for organisations looking to deliver the finest employee experience and exalt their L&D strategies, TXPs are undoubtedly the future. Our Totara TXP will allow you to unlock the full potential of your teams by combining Totara Learn, Totara Engage and Totara Perform. Ready to embrace the future? Book a demo with one of our e-learning experts now.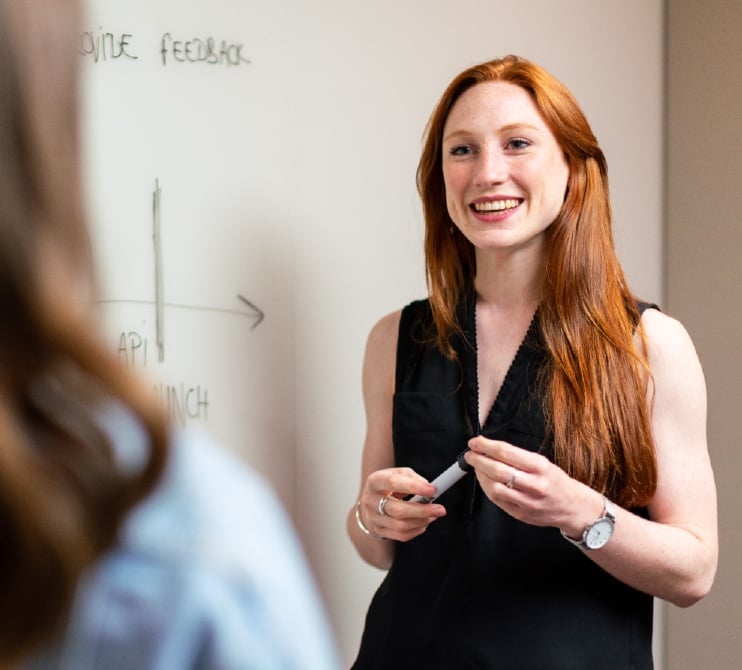 Book a free TXP demo
Book a demo with one of our e-learning experts and learn first-hand how our Totara TXP can improve your organisation's L&D.