When an organisation decides to invest in powerful e-learning technology, finding the right platform is only part of the process. For organisations choosing the Totara platform to fulfil their L&D strategy, it is important that they partner with the right Totara provider that will help them realise the full potential of their platform.
To achieve this, organisations should choose a provider that doesn't just host the platform, but offers the expertise, support, and additional services that enables them to get the very best from a Totara solution. As one of the leading Totara hosting providers in the UK, we know that our services and experienced experts set us apart from other LMS partners - in this blog, we'll share exactly why that is.
What is Totara?
If you're reading this with a limited understanding of the Totara brand and its various platforms, make sure to read our ultimate guide to Totara where you can learn all about the Totara solutions that we offer, along with the benefits of implementing them.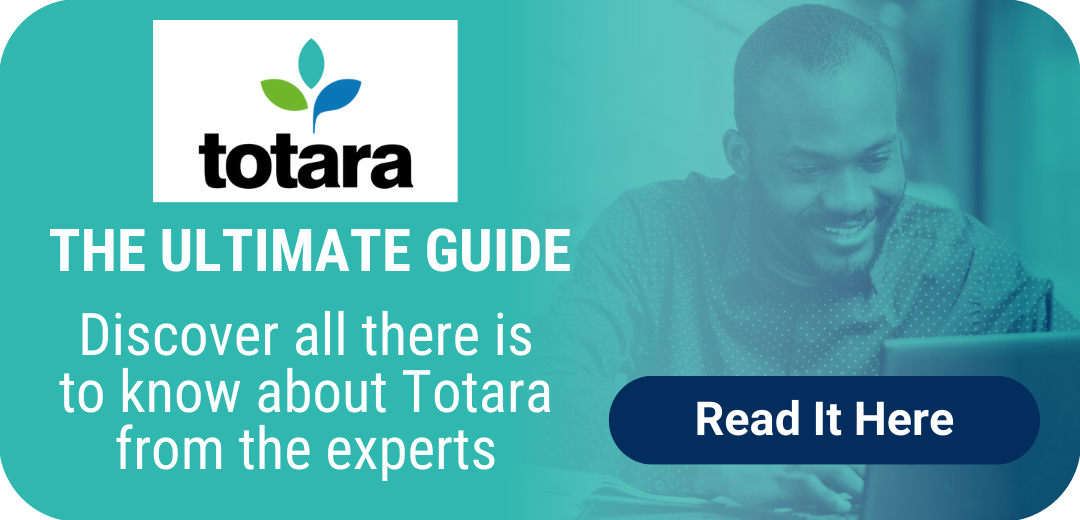 Working with Totara Platinum Alliance partners
There are a number of Hubken-exclusive elements and services that differentiate us from other hosting providers, but a notable consideration for many prospective clients is our Platinum Alliance Partner status – a position that is only awarded to a small number of top-tier Totara hosting partners.
We were awarded this status a number of years ago after having embraced Totara's full suite of products and demonstrated our product knowledge and commitment to delivering high-quality services and support to all our clients.
So, what does it mean to be a Totara Platinum Alliance Partner?
Having this prestigious status means we receive enhanced support services, additional training, a wider range of resources, and new market opportunities. With better resources and product offerings, our team of Totara experts can deliver an even higher standard of service with an unmatched level of support.
Find out more about our Totara Platinum Alliance Partner status here.
What do we offer in addition to Moodle and Totara hosting?
We truly believe that LMS hosting providers should deliver much more than just the hosted platform. So, in addition to Totara hosting, we empower our clients with an abundance of services and support to ensure they receive the best ROI from their chosen solution. Some highlights include:
Unlimited product support – Unlike many of our competitors, we don't put a price tag on helping our clients. Unlimited support is included as standard, and our in-house e-learning experts are there to offer a helping hand without a hefty price tag.


Exclusive webinars – To help our clients get the most out of their Totara platform, we offer our expert advice, tips, and industry knowledge in the form of webinars – exclusive to Hubken clients and at no extra cost.



Enhanced UX

– Our platforms have been optimised with unique UX enhancements, designed to deliver the best possible learner experience. Find out more by visiting our UX page.


Comprehensive training – With five included online sessions, we ensure that all our clients are armed with the knowledge required to understand how their e-learning solution works, and how they can get the most out of it.


Branding – Our team of experts go the extra mile to transform your solution into what it needs to be in order to best serve your L&D strategy, including branding the platform and ensuring brand guidelines are adhered to.
HubkenCore – the streamlined way to invest in a Totara solution
We take Totara hosting one step further by bundling your Totara solution together with our HubkenCore package. Comprised of the above services (and a great deal more), our HubkenCore offering is the all-in-one solution designed to maximise the potential of our Moodle and Totara product offerings - visit our HubkenCore page to find out more.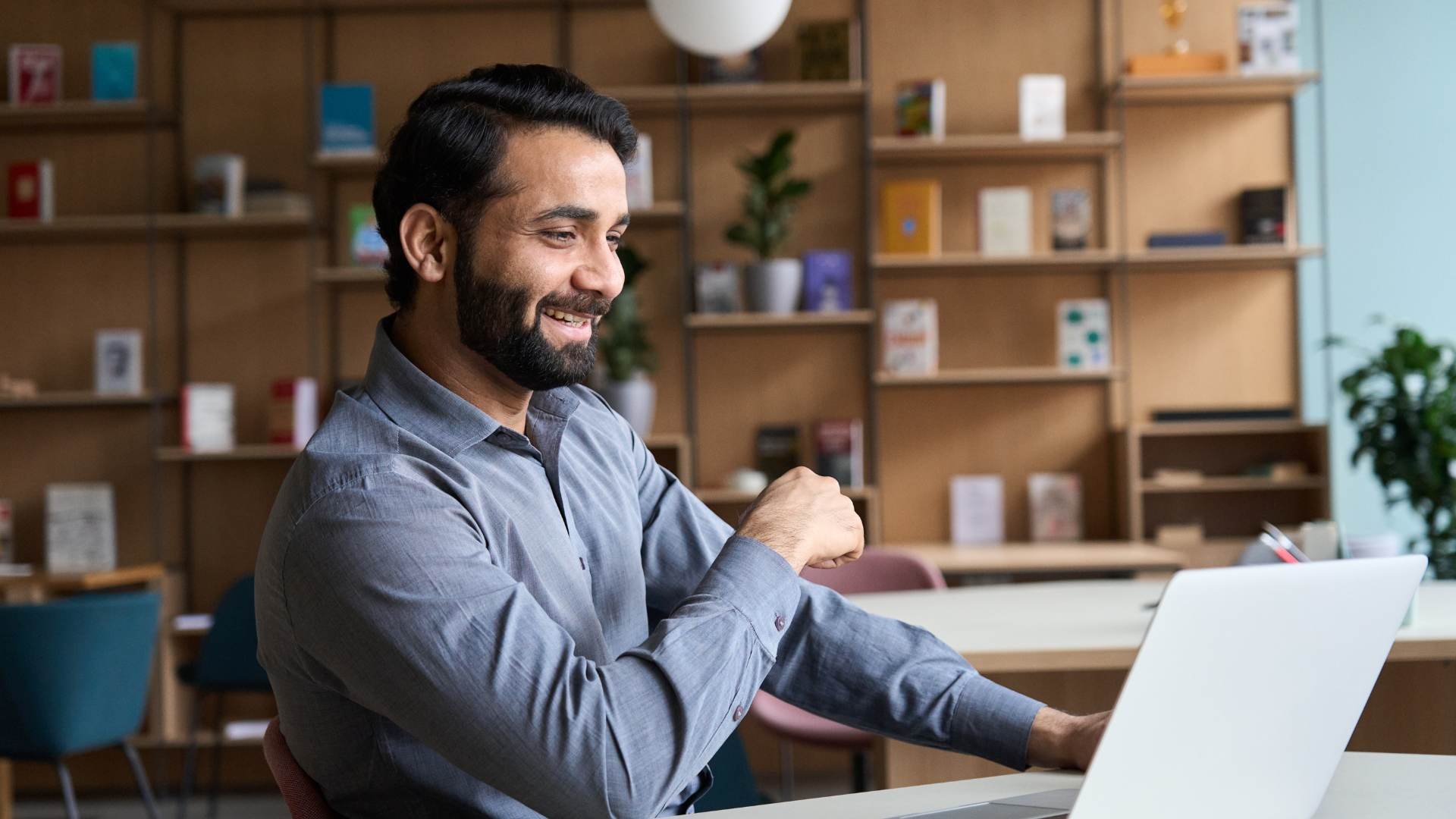 Success stories from those who have trusted us to be their Totara hosting provider
Combining our Totara solutions with a whole host of Hubken-exclusive services and features is a sure-fire way to achieve L&D goals and objectives and deliver real results. Don't believe us? Read through our client case studies or check out some of their achievements since partnering with Hubken: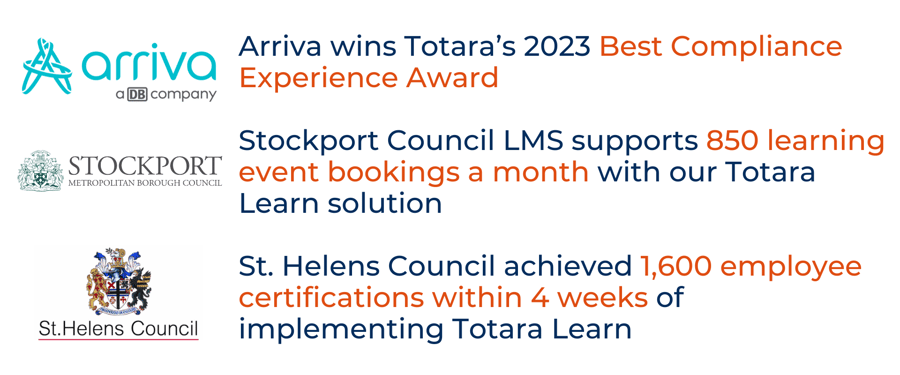 ---
"From the first contact, everything was straightforward. The design team listened carefully to our requirements and the look and feel that we wanted, and they came back with the design straight away. In fact, there were no revisions to it – it was spot on first time which was great."
---
Switching from Moodle to Totara with Hubken
Many existing Moodle users choose to upgrade their solution with us, either migrating their Moodle platform over to us or switching over to a Hubken-hosted Totara solution. As experienced Moodle hosting providers, we know the platform inside and out – meaning we can easily identify organisations that would be better suited to a Totara platform over a Moodle LMS.
Our market-leading Totara hosting expertise makes us the top choice for Moodle users looking for a smooth transition to a Totara platform. Many organisations that start out with a Moodle LMS find themselves outgrowing the platform when it's time to scale up their L&D offerings. Totara's automated enrolment of users, personalised learning plans, hierarchies, automation technology and powerful reporting tools are just some of the key features that can elevate existing learning and development strategies.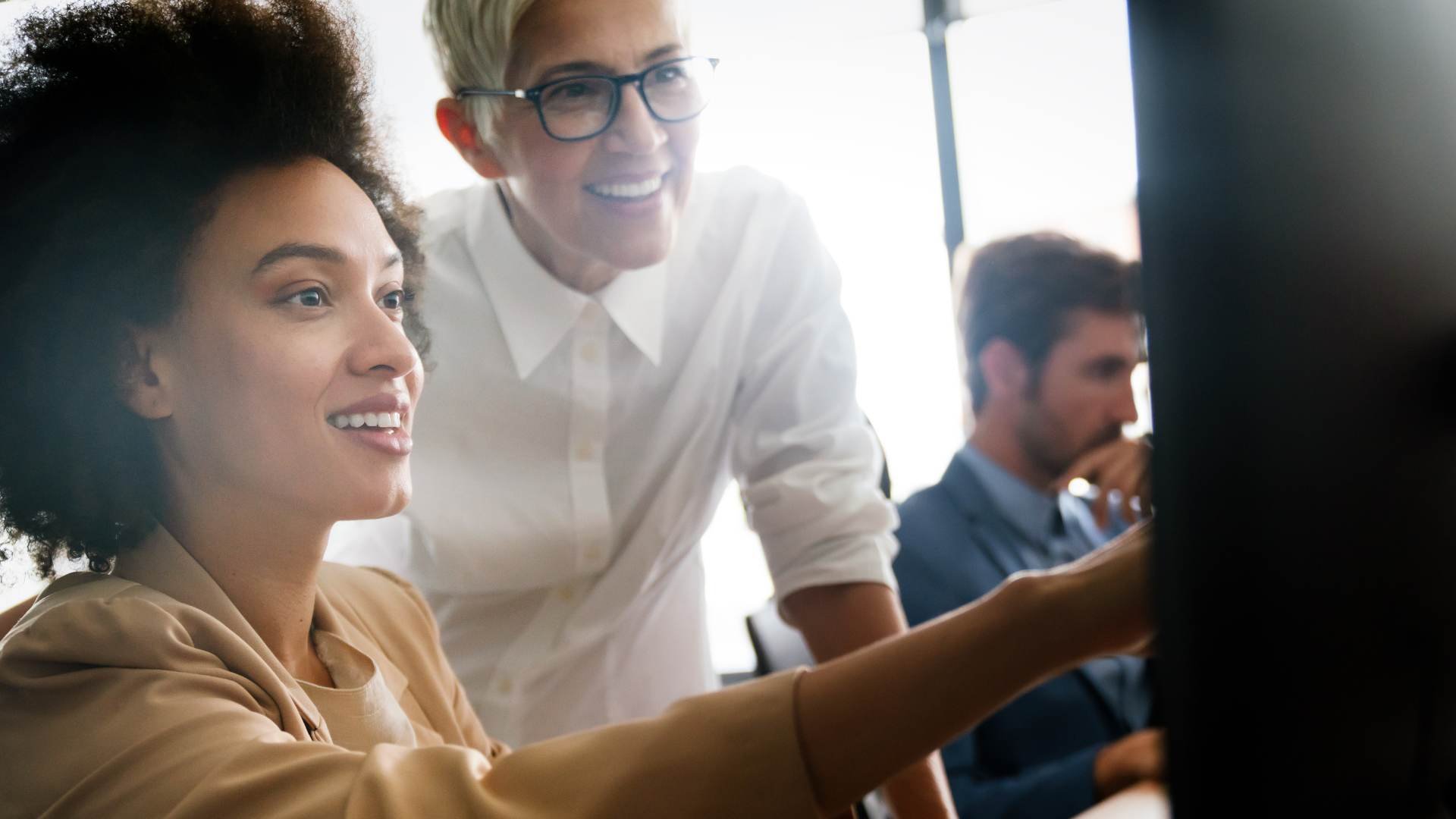 Read our client case study with Everybody Health & Leisure to learn about their experience with switching from their previous LMS to a Totara Learn solution with Hubken.
If you're looking for more information on switching your Moodle platform over to a Totara solution, read our handy switch blog. Or head over to our dedicated switch hub for more information on switching any LMS over to a Totara solution with Hubken.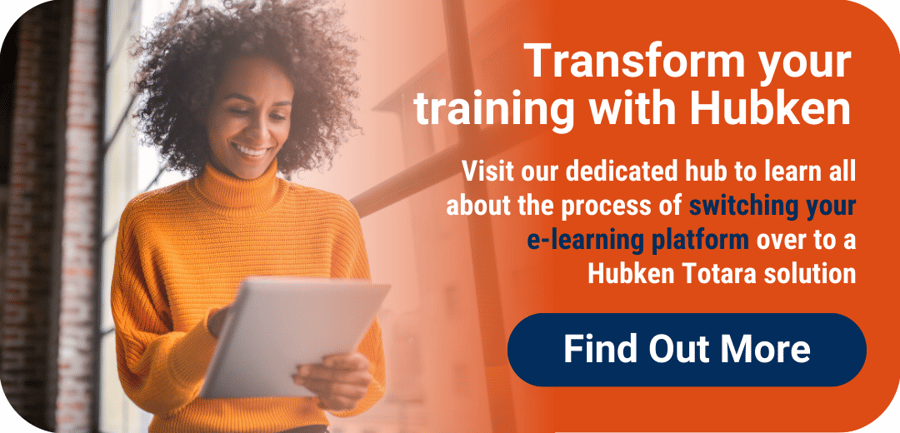 Benefits of a Totara solution with Hubken (according to our clients)
We're more than just a hosting provider, we don't just facilitate platform use as we also prioritise building collaborative and lasting relationships with our clients. It's just one of the reasons that organisations of all sectors and sizes choose Hubken as their LMS hosting partner. Here are just a few benefits that you expect from us, according to our clients:
Ready to partner with Hubken, your new Totara hosting provider?
As an LMS hosting provider with decades of industry experience, we have the knowledge and expertise required to deliver the best possible Totara solution and learning experience. Get in touch with one of our Totara experts today or book a demo to see first-hand how our Totara solution will transform your L&D strategy on an impressive scale.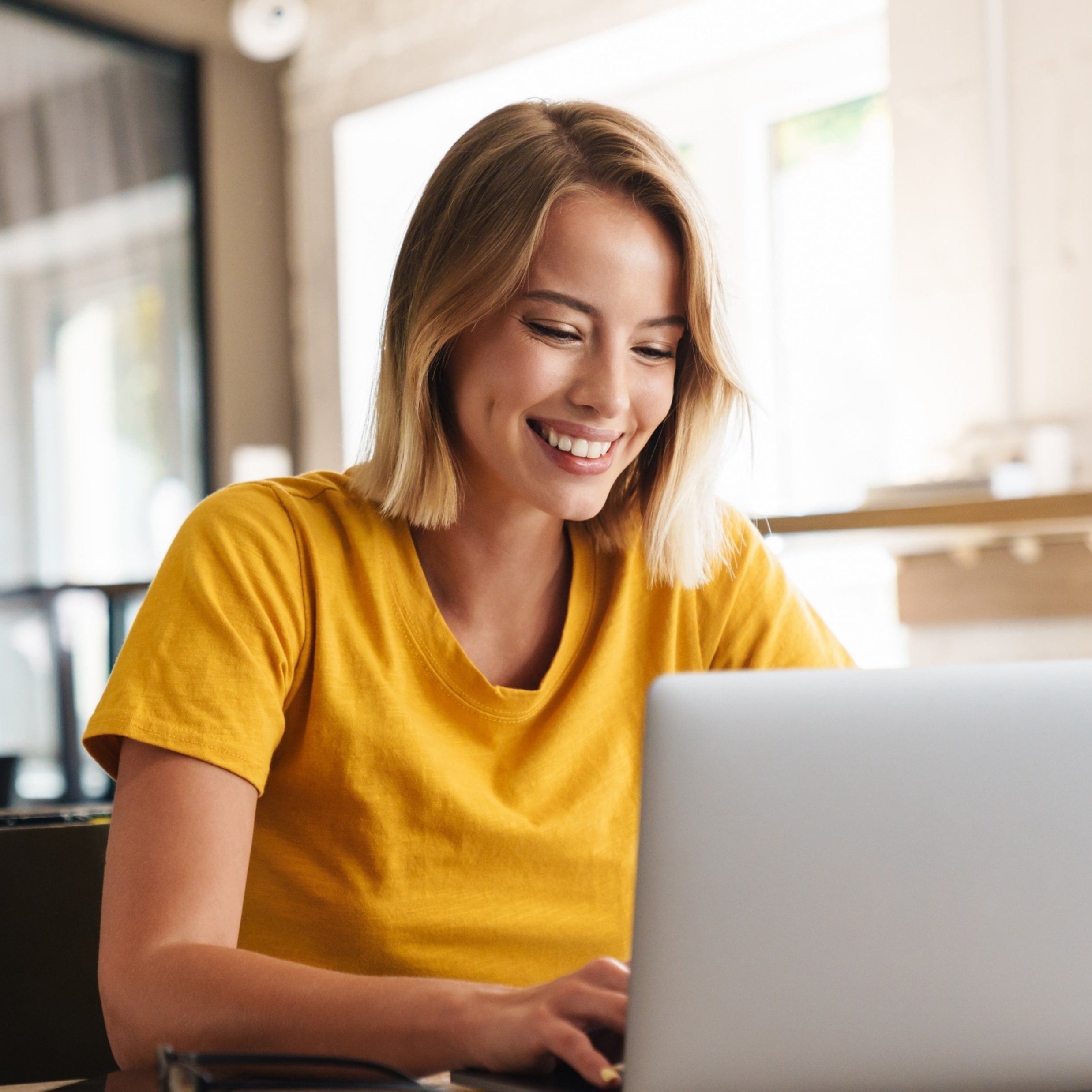 Explore HubkenCore – our unique SaaS LMS offering
Ready to see how our new LMS bundled solution is revolutionising how you purchase an e-learning solution?