LMS functionality: Reporting
Track user progress, engagement, compliance rates and much more to measure the impact of your training
Harness the true power of your e-learning solution with comprehensive reporting
To harness the true power of an e-learning solution, comprehensive reporting is essential to track ongoing engagement and course completion rates.
Both our Moodle and Totara solutions offer a range of reporting tools, meaning you can measure different aspects of your e-learning programme as often as is required. Whether monitoring sign-in rates and activity time, or analysing assessment scores across a range of users, departments, or even entire tenants, comprehensive reporting allows admins to proactively review and adapt training courses to achieve the best results.
But it doesn't stop there. Powerful LMS reporting tools provide greater flexibility and personalisation. Featuring a range of graphical styles, dashboard elements, export formats, and granular controls, reports can be tailored to specific analytics metrics. Furthermore, reports can be scheduled on recurring dates to be sent to specific team or leadership staff, meaning your L&D team never misses a thing.
The power of comprehensive LMS reporting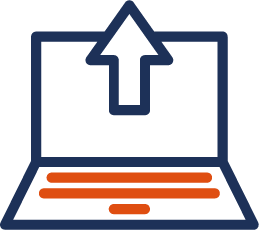 Monitor L&D success
Using at-a-glance dashboard overviews and bespoke report building, admins can monitor L&D progress across an entire organisation with ease.
Save hours in manual admin
With a centralised reporting database, report scheduling, and easy to manipulate metrics, data collection no longer requires hours of manual administration.
Identify areas for improvement
Continually updated course and personnel data means you needn't wait until it's too late to test course efficacy or user engagement. Address areas for improvement early.

Track e-learning ROI
Reportable data is available from the moment your LMS is launched, meaning generating a detailed breakdown of e-learning cost effectiveness is easy.

"Having already worked with Hubken, we knew that they understood our requirements and would work with us to get the best from our new Totara platform. They've always proven to be flexible and get things moving quickly."
Everybody Health & Leisure
Richard Roeton
Want to find out more?
Get in touch with us today to discuss your requirements with one of our experts.