More and more often, we are being asked about comparing Moodle with Totara, enquiring about the differences in functionality, and exploring just how easy it is to switch from an existing Moodle to Totara LMS. And while both e-learning solutions have their own specific features that represent great value, given the number of recent conversations, we thought it would be useful to highlight some of the benefits our clients are seeing as they shift from Moodle to Totara Learn.

Although Totara and Moodle share a history, over the years they have since evolved into two very different LMSs. And a key fundamental difference between the two is that Totara has been designed for business and offers a cost-effective, open-source LMS that better meets the needs and wants of those with complex and demanding groups of stakeholders found within enterprise organisations.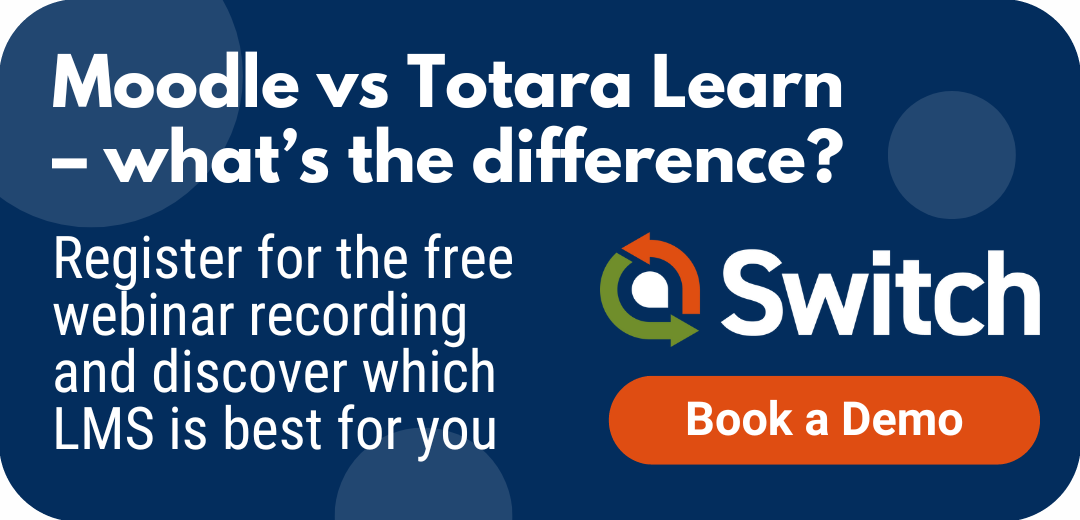 Totara was developed to address business training needs, whilst Moodle is still very much rooted in the academic world. This means that Totara offers HR Managers and L&D Managers all the necessary features to run any number of company training initiatives: easy and automated enrolment of users, personalised learning plans aligned with organisation hierarchies, automations that take the stress out of managing the system, powerful reporting tools, and compliance and certification management. Moreover, with the many APIs offered by Totara, you can easily integrate your LMS with other business tools across your organisation, including ERP, HR, and conferencing systems such as Teams and Zoom.
Although both Moodle and Totara are great products, the open-source nature of Moodle means that the future development of the solution often depends on the communities and activities that support it. This means that, although often seen as a 'free' LMS, over time it may not satisfy all your L&D needs, leaving gaps between the way you'd like to run and support e-learning initiatives within your organisation and the way that Moodle software evolves. This results in creating bespoke modifications or looking for plug-ins that have to be maintained and supported (which can be a costly exercise) which, in turn, can also make it increasingly hard to upgrade.
Alongside the features you know and love in Moodle, Totara's LMS also offers the following key features and benefits not found in a typical Moodle LMS solution:
Learners

- empower your staff to grow and develop and take control of their learning by creating their own Learning Plans, setting their own development goals, and uploading evidence of external learning.

Managers

- help managers stay on top of their staff development needs and progress with a dedicated 'My Team' dashboard, personalised Alerts and Tasks and approval workflows for training requests.

Learning and design

- provide your L&D team with a range of content and course management tools including the ability to limit visibility of some courses to specific groups of users and build custom learning paths with the Program

'

s functionality.

Training and development

- ensure your organisation stays on top of compliance and competency management with Certifications and automate performance management with Appraisals and 360 Feedback.

Site administrators

- keep user management time to a minimum by dynamically updating Audiences and generating targeted reporting for the management team.

Offline & virtual learning

- quickly and efficiently schedule online and face-to-face events for the ideal blended learning experience. Learn offers self-service booking, automated workflows, attendance tracking and the ability to manage room bookings. Using the Seminar feature within Totara Learn, you can quickly and efficiently schedule events and see at a glance all upcoming training sessions with a dedicated seminar dashboard – a major feature that is not available in Moodle.

Manage multiple tenants

- A multi-tenant site can be configured as a shared or separate learning environment for your various groups and can provide selected tenants with a custom

l

ook and feel as well as autonomy over their learners and training content with advanced user and course administration permissions.

Certifications –

Totara Learn enables you to issue and display your custom digital credentials and the certificate generator allows you to create and upload your organisation's logos, authorising signatures and watermarks to create on-brand certificates.

Gamification

- Totara Learn can track and report on access and completion of all activities and resources within a course, enabling you to create an adaptive, gamified learner journey, with hidden activities and rewards distributed through a course.
For smaller Moodle users or those who feel they don't need the full feature list that Totara Learn offers, there is now a cost-effective Moodle alternative with Totara's Learn Professional. Learn Professional is a scaled-back version of Totara Learn geared more towards smaller organisations and those with more straightforward training needs. And although designed for small-to-medium sized organisations (limit on up to 3000 users), Learn Professional continues to offer enterprise-friendly features that mark it above Moodle.
Some key features and improvements over Moodle that Learn Professional offers include:
Automated enrolment

– Perhaps the biggest advantage that Totara Learn Professional has over Moodle LMS is the automation options it offers, which can be a lifesaver for busy administrators.

Design & navigation

–Whether it's the audience-based dashboards, the configurable administration menus, or the customisable learning catalogue, the navigation flow and overall user experience on Learn Professional is much more flexible and intuitive than Moodle.

Offline & virtual learning

– Learn Professional easily facilitates on and offline learning, enabling businesses to seamlessly offer a blended learning approach. Learn Professional offers Enterprise-level functionality like event booking management, attendance tracking, sign-up sheets and more – something Moodle simply doesn't offer.

Programme Management

– Learn Professional also retains many of Totara Learn's powerful Adaptive Learning features, including the ability to group or sequence sets of courses, create recurring courses, cater for conditionality for course programmes or set due dates for course completion. These features are not available in Moodle.

Reporting

– While not as extensive as Learn, Learn Professional nonetheless offers stronger reporting functionality than Moodle, in particular around team learning & development statistics
In addition, because Totara Learn Professional is part of the Totara set of LMS products, it's easy to upgrade to Totara Learn when your e-learning needs expand. Seamlessly upgrade to Totara's full suite of e-learning platforms, giving you the flexibility to easily upgrade your LMS as business needs change and grow – a cost-effective way to gain the additional features that might be needed in the future.

It's not as complicated as you think! The good news is, with Hubken, if you are thinking of upgrading your Moodle LMS and switching to Totara, we have an extensive amount of experience to help. Interested in making the switch from Moodle to Totara Learn LMS?
Get in touch with one of our experts – one of the team will be happy to discuss your requirements with you.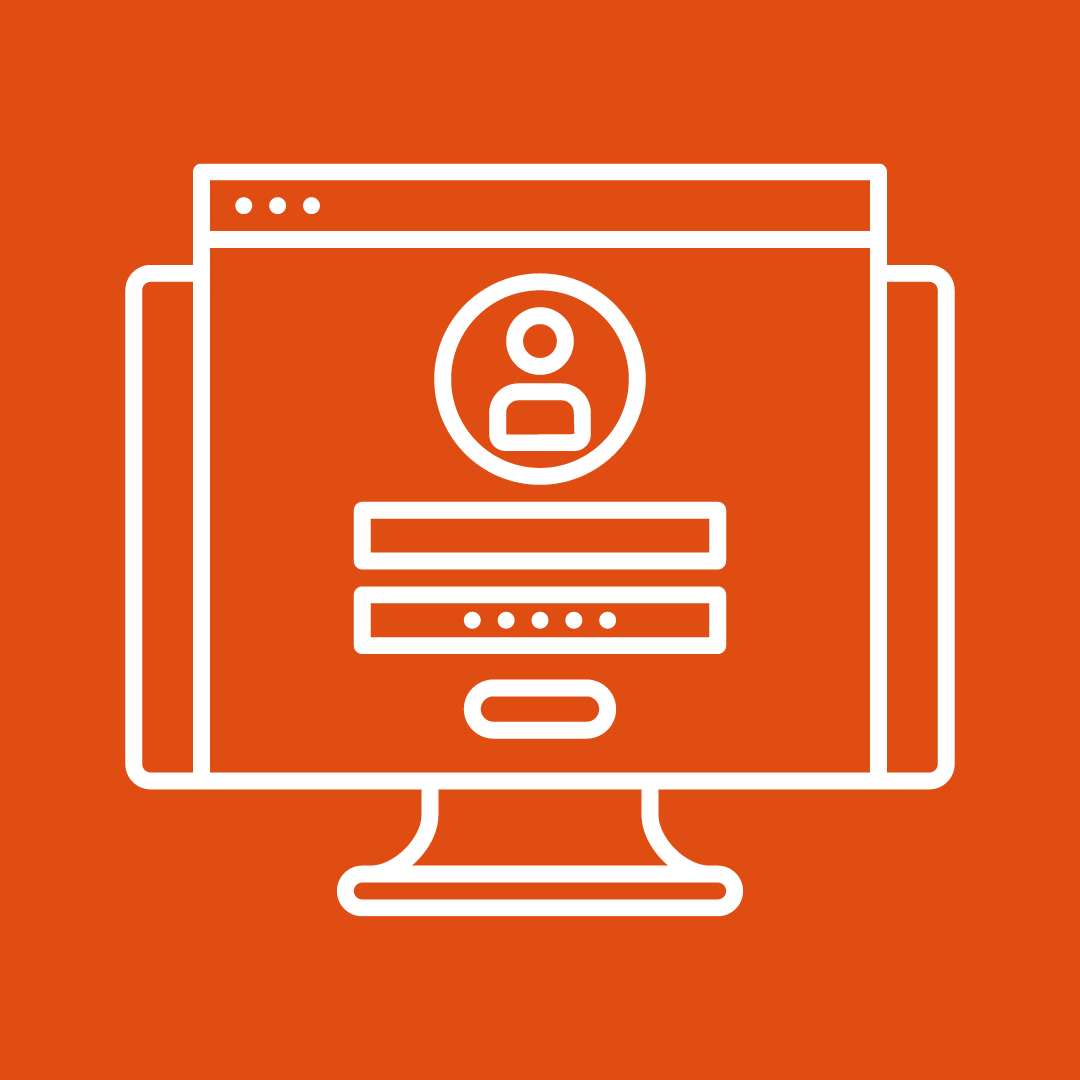 Explore HubkenCore – our unique SaaS LMS offering
Whether Moodle or Totara is best for you, see how our new LMS bundled solution is revolutionising e-learning for the better.