The workplace training landscape is ever-changing with more and more organisations embracing change and evolving their training output. But one training method that has stood the test of time is on-the-job training (OJT). On-the-job training may be delivered as a standalone training method or paired with other learning processes to achieve a blended learning approach. So, which is better? Keep reading to find out as we compare the two approaches and explore how e-learning can help.
What is on-the-job training (OJT)?
On-the-job training is effectively learning by doing and requires employers to train employees by teaching them necessary skills and knowledge within their actual working environment. With on-the-job training, trainee employees may observe their peers by job shadowing and watching them carry out tasks that they too will be expected to do. Alternatively, trainee employees will complete tasks under the supervision of fellow employees or managers/supervisors.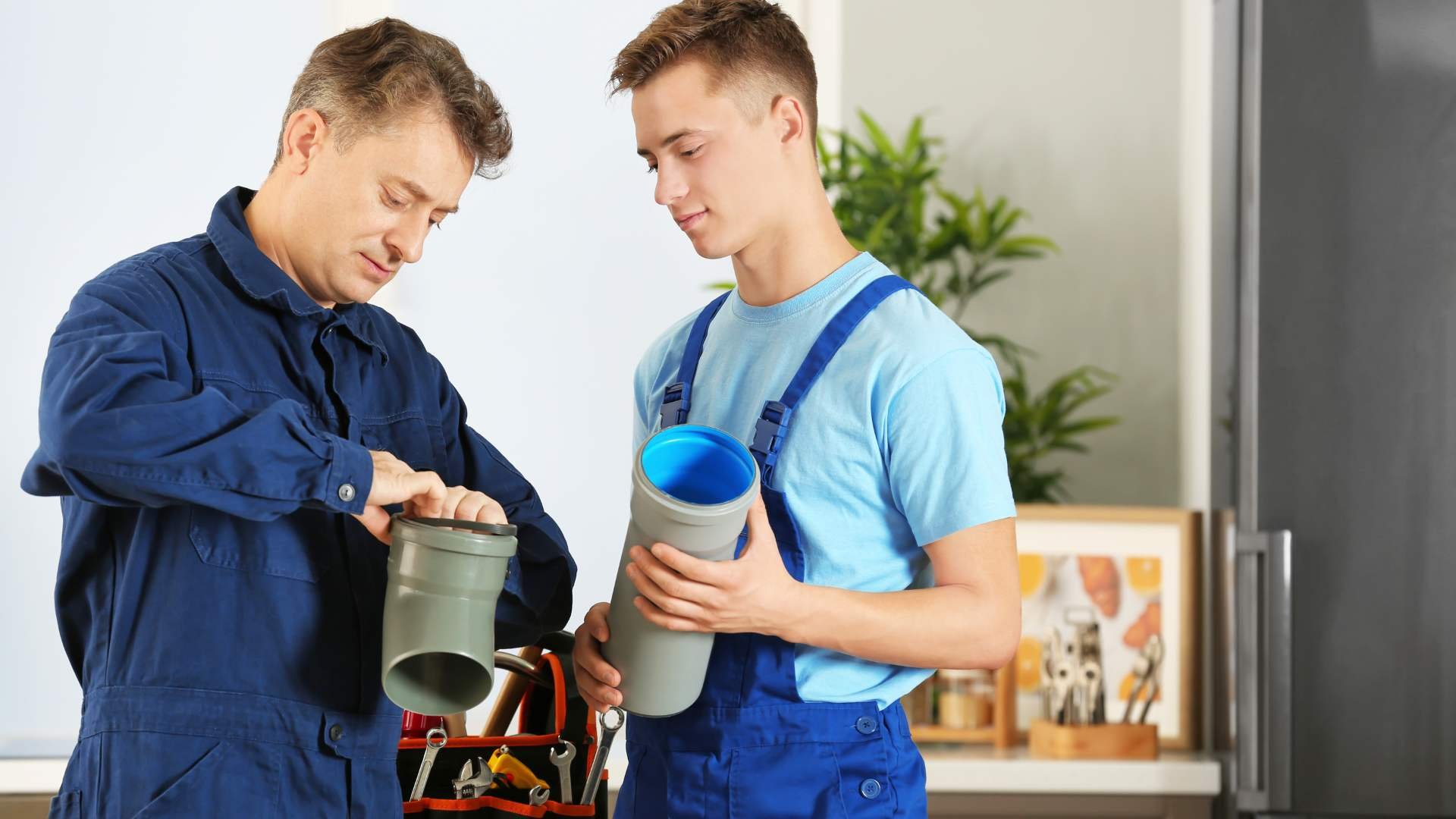 On-the-job training takes a hands-on approach as employees learn in a practical setting rather than in a classroom environment. For example, a new starter working in a factory may learn how to operate machinery by shadowing an experienced employee and then eventually operating the machinery themselves in a controlled setting. On-the-job training is highly effective in getting employees up to speed with practical elements of their role quickly and efficiently.
Looking to explore a number of effective training methods? Read our breakdown here.
What is standalone on-the-job training?
When on-the-job training is the only training method used within an organisation, it's referred to as standalone on-the-job training. This simply means that the hands-on, practical approach to training is sufficient for producing a competent workforce.
Typically, standalone on-the-job training is reserved for job roles that don't involve complex tasks or roles with minimal risk involved. For example, the duties carried out by a trainee kitchen porter may best be taught through practical, hands-on training from an experienced kitchen porter.
What are the benefits of standalone on-the-job training?
Straightforward, simple training approach

Cost effective
Trainees can receive immediate feedback
Fast to administer
What is blended learning?
When it comes to taking a blended learning approach to on-the-job training, the training process will be a combination of practical, hands-on training and theory-based learning. For example, the kitchen porter mentioned above may be asked to complete some theoretical training such as reading health and safety training materials or watching an instructional video on how to use equipment before carrying out some hands-on training or shadowing a fellow employee.
Want to find out more about blended learning? Read our functionality page.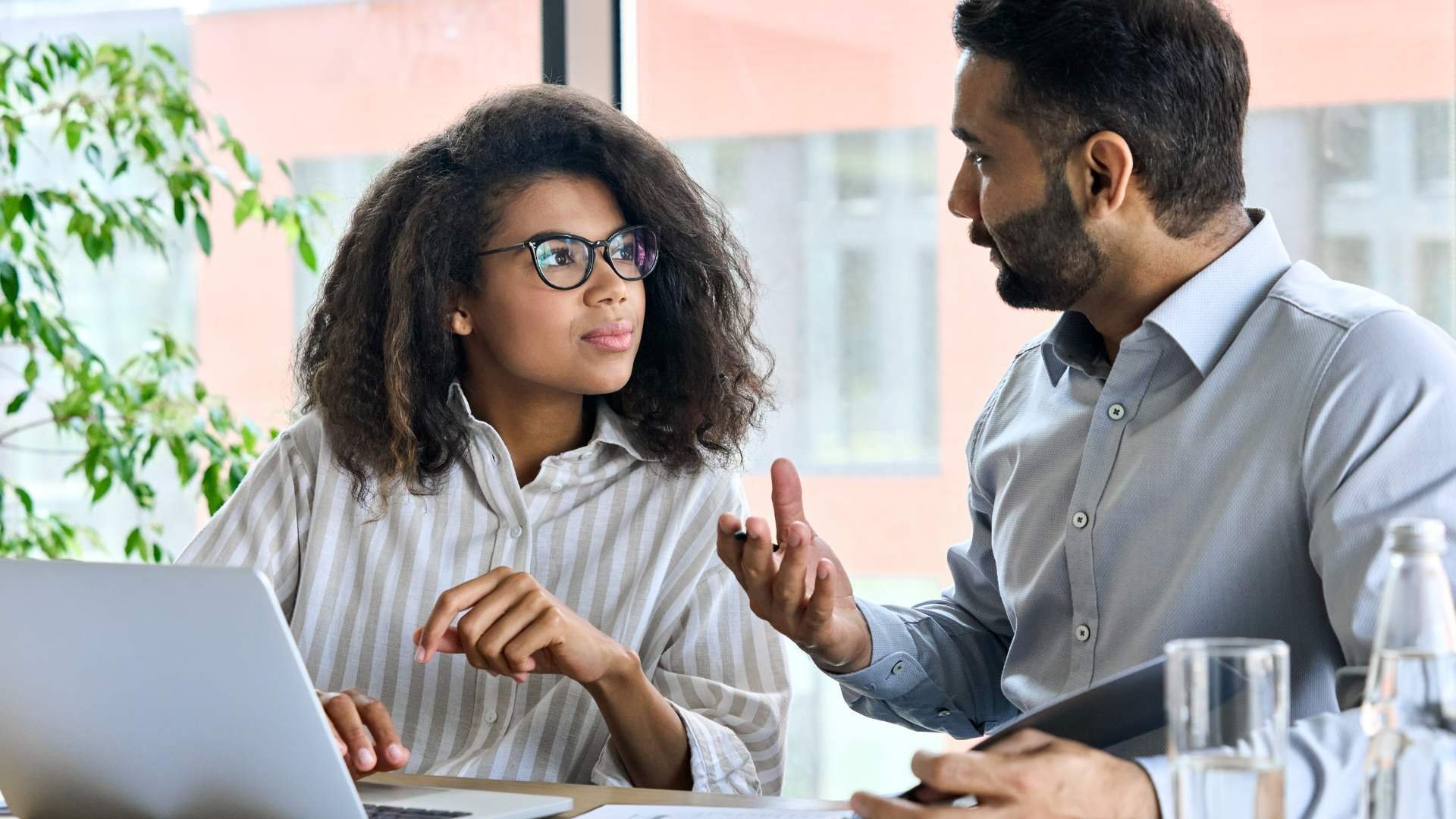 What are the benefits of blended learning?
In addition to the benefits of on-the-job training, employees and employers will also benefit from:
Fewer risks and a safer approach to training as employees can become acquainted with procedures and processes prior to carrying out practical tasks

Employees can carry out some autonomous learning and train at their own pace

Better use of time - takes less working time away from employees who are required to train employees
How to deliver blended learning with e-learning software
To deliver the best training experience for employees and to produce better results, a blended learning approach must be structured and strategic. The most effective way to achieve this is by using e-learning software that can seamlessly blend hands-on training with theoretical training.

E-learning content and training materials
To prepare employees for carrying out on-the-job training tasks, many organisations will ask them to study training materials designed to provide them with knowledge of processes and procedures. Typically, these training materials are comprised of printed word documents or drawings and diagrams. However, relying on this style of content can result in low engagement levels and retention rates.
Using an e-learning platform such as a learning management system (LMS) allows organisations to open up their training to include a diverse range of content types such as videos, audio clips, gamified lessons, interactive lessons and much more. Offering a variety of engaging content has proven to be more effective. In fact, studies have shown that people are 95% more likely to recall knowledge delivered via video than text alone.
Discover the e-learning content types you may not have heard of here.

Scenario-based learning for virtual OJT training
One of the most powerful examples of e-learning content that can help maximise the potential of on-the-job training is scenario-based learning using an e-learning platform. A significant benefit of practical on-the-job training is that employees can problem-solve and work their way through any issues or hurdles that they will face when carrying out their job role. However, in order to reduce accidents or costly mistakes in the workplace, it's beneficial for employees to practice before performing tasks.
Scenario-based training is the perfect solution for allowing employees to prepare for the hands-on portion of their training. This online training method takes real-life situations and places them in a virtual teaching environment in which learners work their way through a problem by making decisions or answering questions. These lessons can also include branching scenarios where the choices a learner makes determine the content they see next and will drive the overall outcome of their scenario. With this content type, employees can 'practice' real-life situations in a risk-free setting and apply their acquired knowledge in a practical training environment.
Need risk-free training? Find out more about scenario-based training here.
Create learning plans for employees to follow
When theoretical training materials are mixed with a variety of on-the-job training sessions, it's beneficial for training programmes to follow a set structure to allow employees and managers to monitor progress and determine when an employee is ready to begin performing in their role without the need for supervision.
With e-learning software, employers can create a structured framework for training known as a learning plan. Within this plan, employees have full visibility of what training they need to complete and any objectives or goals. Employers can factor in offline and online training sessions so that both theory and practice seamlessly blend, ensuring all bases are covered and employees get the best training experience.
Discover personal development plans and how to create them with a TXP here.
Manage face-to-face learning
On-the-job training requires at least one additional employee to be present alongside the trainee as they will need to be there to demonstrate and teach. This can cause issues around scheduling and monitoring that hands-on training sessions have indeed been carried out and with whom. For trainees looking to benefit from a well-rounded training experience, they may need to shadow multiple employees in a number of departments.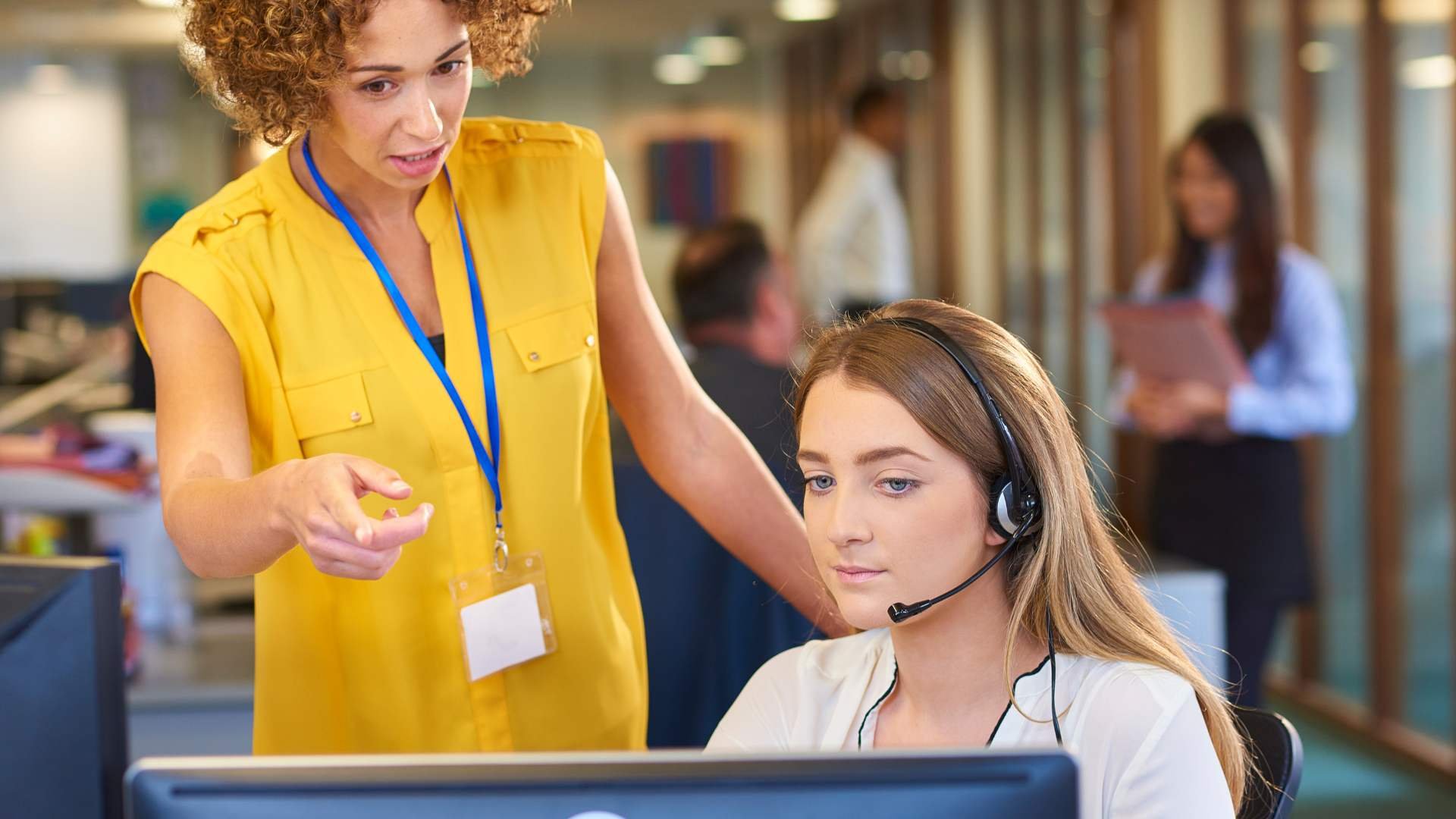 With e-learning tools such as the seminar functionality in Totara Learn, admins and managers can easily manage face-to-face training sessions by creating, monitoring and reporting on scheduled sessions within the platform. Admins can have full visibility of the timetable of training sessions, ensuring that trainees have been provided with a well-rounded learning experience along with seeing who has or hasn't signed up for sessions. Additionally, any relevant training materials associated with the subject matter that will be covered within the session can be linked to the event so that employees can easily review and prepare.
What is Totara? Read our ultimate guide here.
Use reporting tools to monitor progress
When on-the-job training is delivered as a standalone offline practice progress is estimated by managers or training staff members – resulting in imprecise and unevidenced training reports.
With e-learning reporting tools, managers and admins can identify whether a learner has or hasn't completed training in a quantifiable format by looking at elements such as course completion rates. Most importantly, admins can create e-learning assessments designed to identify any skills gaps and ensure that training has been successfully carried out and knowledge has been retained.
Want to know more about LMS reporting tools? Visit our functionality page.
Improve on-the-job training with the right e-learning software
Whilst on-the-job training is certainly effective for teaching practical skills and knowledge, taking a blended learning approach will further enrich the learning experience. Using an e-learning platform gives employers peace of mind that each employee is receiving the same standard training experience with elements such as learning plans, assessments and reporting tools maintaining quality assurance. If you're looking to achieve a blended learning approach to on-the-job training, now is the time to look for a powerful e-learning solution with all the appropriate features and tools. Get in touch with one of our e-learning experts today or take our two-minute survey to find out which solution is right for you.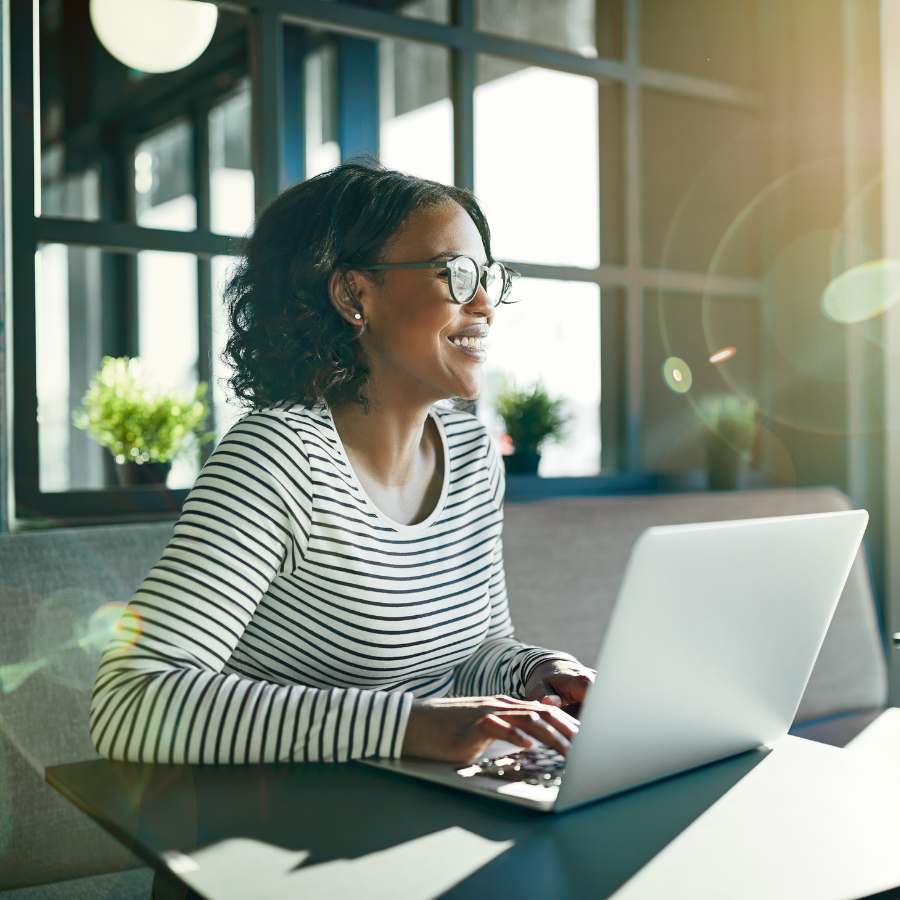 Book your free LMS demo today
Book a demo with one of our e-learning experts and learn first-hand how an e-learning solution from Hubken can help you achieve a seamless blended learning strategy.