Hubken are delighted to announce that we have secured a place in the new G-Cloud 12 framework to deliver our Totara Learn and Moodle LMS solutions to more public sector organisations in the UK.
What is G-Cloud 12?
G-Cloud 12 is the UK Government's digital marketplace that provides all organisations in the public sector with a more transparent and easy purchasing process for digital and cloud-based services (including cloud-based hosting, software, and support).
The G-Cloud procurement framework allows public sector purchasing teams, in bodies such as central government, local councils and NHS trusts, to access more than 4,000 recommended suppliers in a 'one-stop shop' without the need for long, competitive tender exercises – saving both time and resources.
Some of the public sector organisations we already work with include: Kent Fire and Rescue Service, Stockport Council, Hampshire County Council, St. Helens Council and Hampshire Fire and Rescue Service.
For more information on our G-Cloud services contact our team today.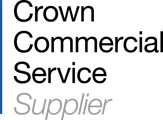 Who are Hubken?
Hubken began in 2004 with clear mission – to make e-learning accessible to all. We're enablers, giving organisations large and small the knowledge, tools and ongoing support to realise the full potential of many forms of online training and development.
Do you need to distribute different learning to different audiences at different locations and monitor performance?
The Hubken Solution provides a best-of-both worlds option, with the power, flexibility and simplicity you need to achieve your aims.