Council achieves over 1,600 employee certifications within four weeks of implementing Totara Learn.

Background:
St Helens Council had a vital requirement to ensure compliance within it's organisation. This case study covers the challenges they faced and how Totara Learn was able to meet these objectives within a short time period.
What were their challenges?
A key influence in driving change was the requirement to comply with Data Protection regulations. Failure to comply carries significant fines and the Council faced increasing pressure to achieve high compliance rates throughout its workforce.
Their requirement was a learning platform with a managed hosting solution which could be used for employee training, comprehensive reporting and tracking team activity. In addition, the council wanted a personalised platform which could be integrated with their bespoke in-house HR system, had low administration costs and would improve learner engagement.

The solution:
In December 2016 St Helens Council appointed us to deliver a learning system to meet their objectives. We recommended a solution based on the open source platform Totara Learn, in a fully managed, ISO 27001 certified hosting environment, removing the burden of hosting in-house. Totara Learn is distributed under an open source licence so there are no per-user licence fees and the Council benefits from a cost-effective subscription for access to the latest versions.
We worked with St Helens to develop a brand-matched design reflecting their corporate website's look and feel for their learning platform, ensuring a familiar and consistent experience for their users. Comprehensive training from us equipped the eLearning team with the knowledge and skills to maintain a successful and engaging LMS.
St Helens carried out a 3-month pilot test on their data protection course, introducing the system to over 1,900 users. Certifications, flexible reporting, SCORM packages, quiz activities and System integration were specific platform features of Totara Learn that have also led to the Council meeting their initial objectives.
"Their extensive provision of services, all met with our budget requirements. We like that we can rely on them as someone to go to whenever we need it."

Anne Kirkman, e-Learning Content & Development Manager, St Helens Council
The results:
Totara Learn has been very well received and evidence reaching the Council's initial objectives is very clear as within the first 4 weeks of launching Totara Learn, over 1,600 employees had successfully completed the Data Protection training and achieved certification.
Also, direct access to user reports and dashboards has reduced the need for the Council's eLearning team to collate and distribute learner information to managers. This has made it easier for staff to track progress more time and cost efficiently. The new learning platform has also seen the system launch to nearly 2,000 employees with 88% logging in to complete training since its launch 5 months ago, which shows evidence of improving learner engagement. In addition, by hosting their Totara Learn site with us, St Helens have benefited from over 99.9% site uptime since their launch, as well as additional version upgrades to ensure the site is up to date, secure and dependable.
The Council is set to continue their development and success with Totara Learn. The roll out of Phase 2 includes a full HR system integration and the creation of multiple induction programs for selected areas of the organisation.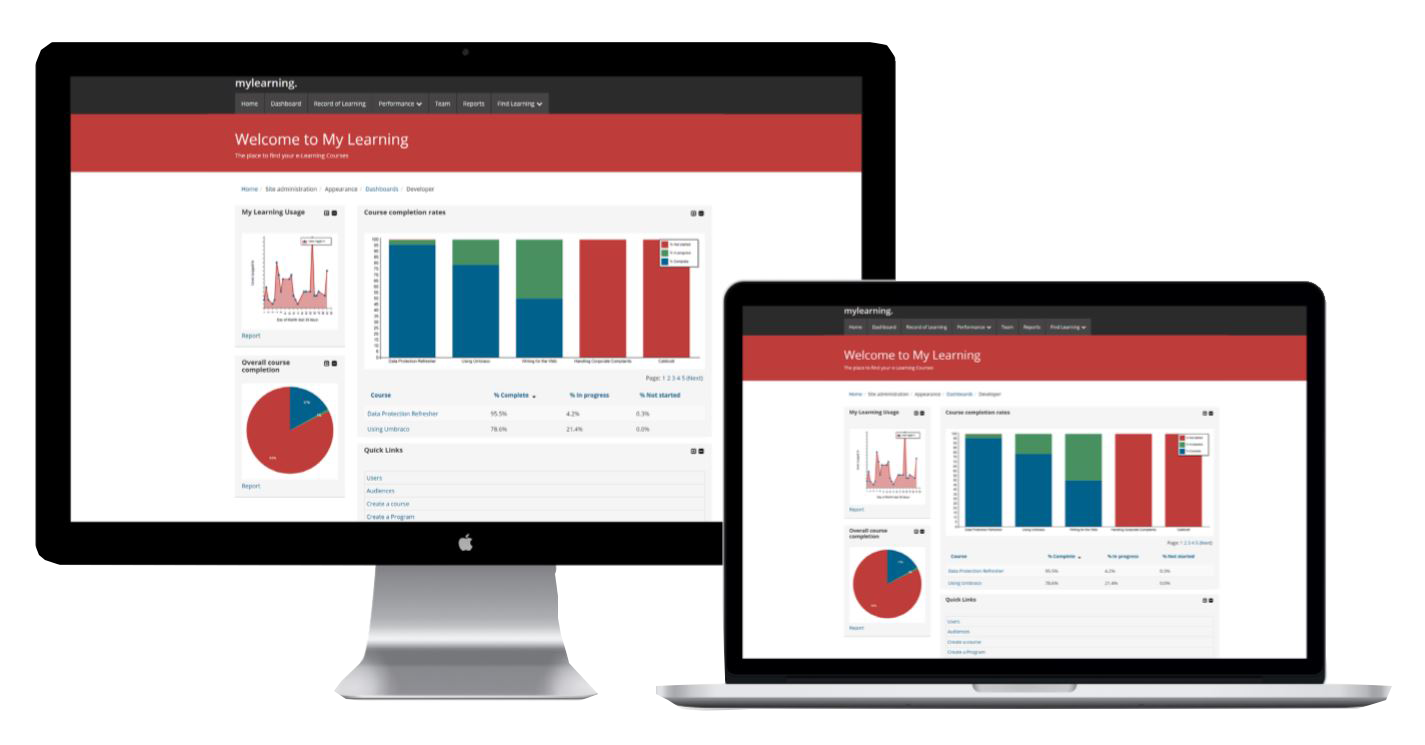 Want to find out what kind of benefits an LMS project could have for your business?

Book your free eLearning consultation today with our team and we'll recommend which system and services you need to accomplish your learning goals!