We helped Hampshire Fire and Rescue Service to increase their training capabilities through a carefully designed and developed Moodle platform.
What we did:
We helped Hampshire Fire and Rescue Service develop their Moodle platform from a single-use repository - to a more structured, essential Learning Management System. With the help of our services, the public sector organisation has saved time, and engaged learners through their new, user-centred Moodle design.
Who are Hampshire Fire and Rescue Service?
Hampshire Fire and Rescue Service (HFRS) formed back in 1948 in order to provide a fire and rescue service for the county of Hampshire. As well as fire and rescue, the service is also involved in Animal Rescue training with the help of their own animal rescue experts.
The challenge:
Hampshire Fire and Rescue Service were looking for a new, engaging, time-saving way to distribute a more structured training to their learners through an essential Learning Management System. Prior to 2010, the organisation had been distributing training DVD's across their fire stations for their operational staff.
Since their team was growing, along with their training requirements, Hampshire Fire and Rescue Service needed a more efficient training method, which reached more learners, and accommodated to each of their requirements in the most accessible way possible.
The solution:
HFRS worked with us in order to compile a list of essential requirements needed from their new training approach, which would contribute to the online learning of the public organisation as a whole - from this we recommended Moodle.

"Users are now spending 20% less time on the homepage, demonstrating that the new content structure is clearer to users."
Results:
There are many features which have benefited the online learning of the team of Hampshire Fire and Rescue Service – in particular, they have noticed an overall 70% increase in engagement due to a combination of the Book and Quiz modules, their new ability to manage bulk cohorts and completion tracking, and the ability to customise their Moodle platform has helped HFRS achieve exactly what they needed.
Finally, since their Moodle platform is Open Source, Hampshire Fire and Rescue Service were able to increase the community spirit within their LMS through forums and support and ideas from their community and users.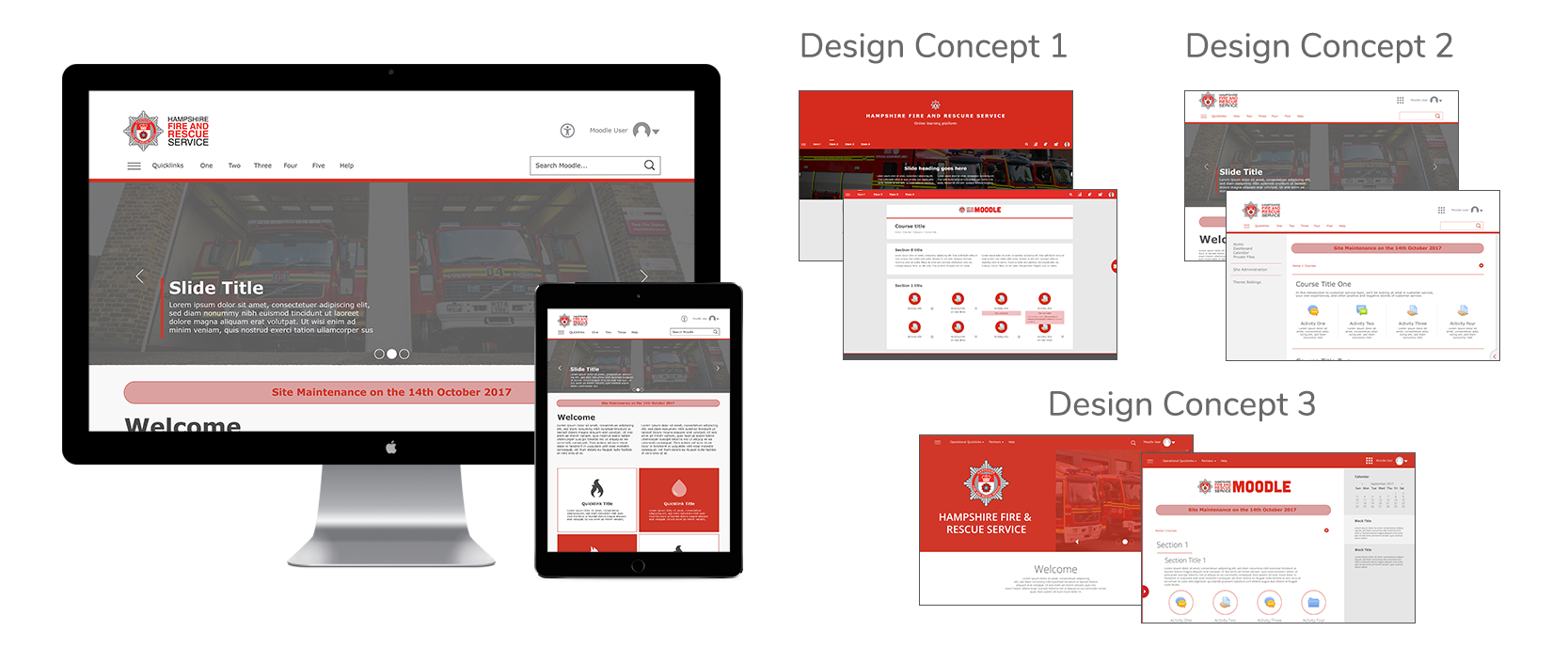 There are now around 3,000 users on the organisation's Moodle site – the majority of training content is for their 1,200 operational members of staff, along with content for around 300 support staff. HFRS shares its Moodle site with other Fire Services and control centres across the UK who use the Moodle site for their own training.
The service is now able to get involved with Animal Rescue Training as the HFRS animal rescue experts can deliver training to partners worldwide!
Want to find out what kind of benefits an LMS project could have for your business?

Book your free eLearning consultation today with our team and we'll recommend which system and services you need to accomplish your learning goals!