Every industry has its terms, buzzwords and lingo that can seem impenetrable to outsiders, and e-learning is no different.
If you're an e-learning beginner, we'll bet that there are plenty in this list you may not know and there may be a few that will stump even those with more experience.
Our view is that e-learning should be accessible to all, so here goes:
20 key terms every e-learning manager should know

1. API (Application Programming Interface)
This is an interface that allows different programmers to interact with software, like LMSs for example. In practical terms, an API would allow the movement of data between different platforms easily. Think of it as a sort of control panel that makes the job of developers far easier.
2. Automation
The dictionary definition is "the technique of making an apparatus, a process, or a system operate automatically." The best e-learning platforms enable you to automate things that would be very laborious to do manually.
For example, in Totara Learn you can set-up rules that take learners through pre-defined learning pathways, so they are directed to relevant learning content depending on the outcomes they have already achieved.
Once the automation is set-up for different audiences the platform does the work for you.
3. Blended learning
So, there's learning that's delivered entirely online – e-learning – and then you have conventional face-to-face or in-person learning.
Combine the best of both and you get blended learning. You can also include tutor-led video conferencing as part of your e-learning approach.
4. Cloud-based
You may see terms such as 'cloud-based hosting' or 'cloud-based storage' on e-learning websites. This simply means that your e-learning platform and the data it contains is stored in the cloud, on the internet, rather than local servers owned and physically located at the premises of an e-learning vendor for example.
These can be faster, more secure and more cost effective than local servers.

5. Course creator
Some e-learning platforms include in-built functionality enabling you to create new learning content in the form of text, video, SCORM packages, quizzes, seminars and more.
In a platform like Totara Learn you can then categorise different courses and enrol learners onto them as well as track their learning outcomes.
6. Gamification
A term used within and beyond the world of e-learning, gamification employs game-based formats to help people learn.
It's about engagement and often involves issuing rewards in the form of badges for example that learners can display on their online profiles.
If you've got in, flaunt it!
7. Learning Management System (LMS)
An LMS is a software platform providing a set of functions used to administer e-learning programmes. Let's say you have remote teams who have varied training needs.
An LMS enables a system administrator to get the right training to the right audiences at the right time and to track the outcomes of that learning.
Say you need employees to achieve a certain level of compliance to do their job. A formal learning requirement like that would be managed using an LMS. A well designed LMS makes the previously complex simple because you can use automation to reduce admin time.
8. Learning Experience Platform (LXP)
A relatively new kid on the block, an LXP like Totara Engage is designed to facilitate learning that is informal and social. Rather than having system administrators distributing formal learning with an LMS, here it's the learners themselves that initiate and develop learning content that they can share with peers.
An LXP enables collaboration and idea sharing. It breaks down silos, which is especially important for organisations with remote teams.

At Hubken, we firmly believe that LXPs are not a replacement for the LMS but rather they bring a new, informal dimension to learning that complements the LMS.
9. Learning path
If you are using an LMS to train large numbers of people, they are likely to have widely differing training needs depending on their job roles for example. You can create different learning paths for different groups of learners, setting specific orders or timeframes for learners to complete and track the progress of teams and individuals.
10. H5P
H5P is a free content authoring plugin which makes it easy to create interactive content to engage your learners.
At Hubken Group we now install the H5P plugin as standard to all new Totara and Moodle sites so you can begin creating interactive content in the form of videos, quizzes, games and more from the off.
11. Moodle
Yes, Moodle is an acronym that stands for Modular Object-Orientated Dynamic Learning Environment.
Moodle is an open-source LMS, the most popular one in the world in-fact and is used in educational settings as well as many other environments where cost effectiveness and flexibility are required.
12. Open-source
Open-source software is built in code that is open and freely available to all, meaning that any trained programmer can take that base code and adapt it for their own ends. While open-source software is technically free in many cases it is managed by an expert provider.
This best of both worlds approach means things like hosting, administrator support and training for example enable organisations to maximise the benefits of open-source software cost effectively.
13. Performance Management
The world of performance management and e-learning complement each other. Modern performance management platforms such as Totara Perform provide a set of tools to manage employee performance against a set of individually agreed goals, which can be aligned with organisational goals and then track progress against them.
Both traditional and newer, more informal approaches can be developed to nurture and improve performance across organisations.
14. Plugin
A learning platform will come with a certain amount of in-built functionality but it's impossible to cover off every possible need. That's where plug-ins come in. They are pieces of software that yes, plug into a learning platform enabling you to achieve something extra.
FACT: There are over 1600 plugins for Moodle alone!
15. SaaS (Software as a service)
Here a software service such as an LMS is hosted in the cloud by a software vendor. This approach means there is nothing to be physically installed such as hardware, meaning it is usually more cost effective. Everything is set up online with the vendor providing a range of support services such as administrator support.
This is the model Hubken Group use.

16. Scalability
When buying a new LMS solution most companies are looking for one that can grow as well as reduce in size depending on their needs, so they have the most cost-effective platform for their needs at any one time. The number of users, number of courses it contains, and number of concurrent users are all examples of how the 'size' of an LMS may be measured.
17. SCORM file
This fearsome sounding acronym stands for Sharable Content Object Reference Model. It is a technical standard used by e-learning software developers to ensure that different learning platforms can talk to each other.
Think of it as a language that different LMS platforms understand. There are many reasons to use SCORM, not least building online content in other formats means you may be unable to migrate your courses and data to a different LMS in the future.
18. SLA (Service Level Agreement)
In working with an LMS vendor you may see lots of marketing speak about how they can help.
An SLA brings specifics to the table. Say for example a vendor says they will offer a fast response to a help desk call e.g. the SLA may say that you will receive a response in 3 hours. It's about setting specific expectations.
19. Social learning
An increasingly common term in e-learning. Research shows that much of our learning comes from the interactions we have with others, not least our work peers. Social learning platforms like Totara Engage allow learners to create their own 'playlist' of learning content and share it with others.
This informal style of learning enables collaboration and the breaking down of work silos for example.
20. SSO (Single sign-on)
We all experience password fatigue, having different log-in credentials for different applications and often forgetting them!
In the context of e-learning SSO would allow users to login to your e-learning platform as well as other inhouse systems with a single set of login credentials. Users and IT departments alike appreciate the convenience SSO can provide.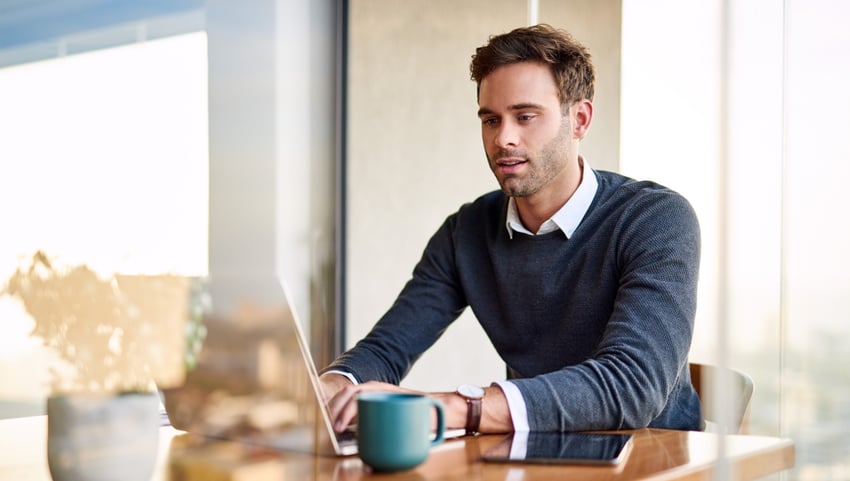 While far from exhaustive, this list should help you understand the most common terminology you're likely to hear when discussing any e-learning project, for example with an LMS vendor.
However, the best will always use accessible language unless you are a long-term expert yourself.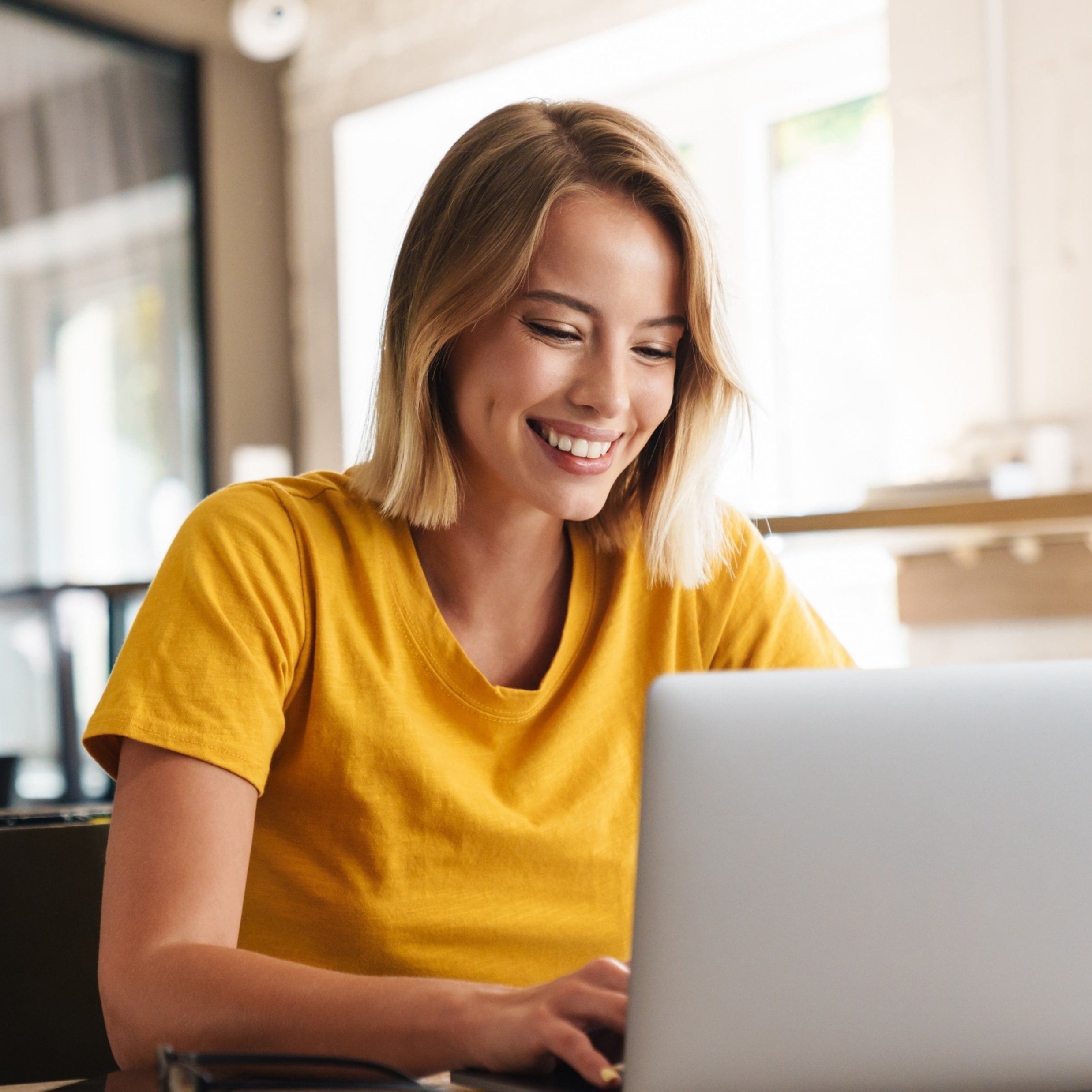 Explore HubkenCore – our unique SaaS LMS offering
Ready to see how our new LMS bundled solution is revolutionising how you purchase an e-learning solution?