It's vital for any organisation to have an effective training strategy to upskill and motivate employees. Blended learning offers a flexible and highly effective solution. It combines the best of online learning with more traditional face-to-face, or in classroom, learning.
Blended learning presents an opportunity to create a fundamental culture shift in training for your organisation. This combined approach enables you to deliver flexible, consistent training which can be adapted to the personal learning styles of your employees.
As a result, you'll motivate your staff and save money and time, improving your bottom line. Learning Management Systems (LMS) are key to executing a successful and dynamic blended approach.
What is blended learning?
By way of definition, blended learning combines traditional face to face and on-the-job training with e-learning. It's an integrated solution suitable for audiences who are based remotely as well as on site.

5 benefits of blended learning:
1. Improves information retention
Face to face training can be a great way to build community and morale. It's ideal for introducing new subjects and encouraging collaboration.
E-learning brings its own benefits and can be even more effective as a method of imparting information.
In fact, introducing e-learning modules to existing face to face training has been shown to increase learner's retention by up to 60%.
2. Increased productivity
If you have ever set-up face to face training sessions, you'll know that travel time, venue set up and attendance administration can be drains on your internal resources.
By moving a proportion of your training online, your learners will spend more time learning (and less time travelling), while your trainers will be able to spend more time training.
Hubken Group client
Home Bargains
was able to

cut their coaches travel time by 20%

after implementing their
Hubken Totara Solution
.
That's more time doing what they love, training staff across the country without spending so many hours in the car.
3. Distribute content faster
In the modern workplace, we expect the information we need to be accessible at the press of a button. Your training content should be no different.
Adding a Learning management System (LMS) to your training programme ensures that new or updated content can be distributed to all learners, instantly.
4. Personalisation
Some training can be general and cover a wide range of topics, while other subjects may require a more nuanced view.
It isn't always practical to run events for small departments or niche courses, but that doesn't make the training any less important.
With a blended learning, you are no longer constrained by minimum class sizes or periodic training delivery. Having a live content library, allows you to create and develop necessary content once, which can then be used for anyone who its relevant at the time in their career that makes most sense.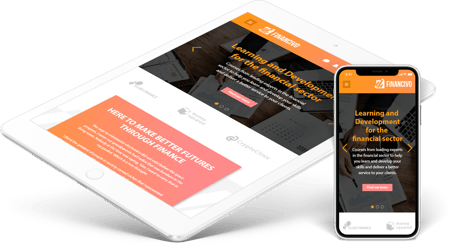 Hubken Group's Branding solutions enable you to integrate your company brand into the learning website. This helps breeds familiarity and trust with the learning materials, making for a more engaging learning experience.
5. Improve training ROI
Moving even a small percent of your training to an online platform can have positive cost implications.
Alongside reducing the cost of travel and venue hire, a comprehensive LMS massively decreases the admin time associated with content distribution and reporting.
One Hubken client saves 14 days of admin every month in reporting time alone!
Blended learning has been shown to increase information retention in a shorter amount of time, speeding up learners time-to-competency and freeing them up to focus on their day jobs. Well trained employees contribute more, are less likely to leave and deliver a better experience for customers.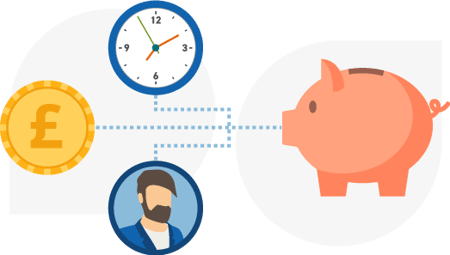 Training should never be viewed as a cost, as Benjamin Franklin once said, "An investment in knowledge pays the best interest." The benefits in terms of ROI can not be under-estimated.
Blended Learning Models in the Workplace:
Blended learning has its roots in education, but like with most things, the corporate world can take a lot of inspiration from it.
Traditionally these models were made for formal schooling, and so we have adapted them to describe the 3 scenarios seen most often in the wider world of training:
A. Face to face driven model
Face to face driven training doesn't mean there is no place for e-learning.
Building blended learning into a current face to face model can be as simple as uploading your current training collateral like power point presentations, worksheets, and even seminar recordings, all to supplement your existing programme.
By giving learners access to these resources online, they will be able to review topics which have been covered in recent training to ensure higher retention.
B. Online driven model
Ready to truly embrace e-learning? Bringing all learning online can be a fantastic option for wide-spread organisations or those with employees operating remotely.
This model requires all your content to be hosted within a fully managed LMS, with learners being assigned compulsory courses and competencies within the platform.
You may ask whether an online driven model still considered 'blended learning'? Of course it is! Blended learning refers to bringing together all forms of learning (on the job, online, social learning, formal learning) to create a robust and comprehensive learning programme.
When transitioning from an entirely 'in person' model, it's important to prioritise engagement in your new programme.
Hosting 'live events' or regular check ins to ensure your learners are getting the most from your new platform.
Top tip: create an internal campaign to prior to launching your LMS to the business. Creating a buzz around the new platform and giving people an idea of what they can expect from it, will make the transition much easier.
C. Self – Blend model (or Learner directed model)
The self-blend model brings together the convenience of online learning, and the familiarity of a traditional classroom learning.
Learners are enrolled in courses (both online and face to face) which are compulsory, and are also given access to a wider range of learning courses within their LMS to do any additional topics which they have an interest it.
The Self-blend model provides an excellent structure for Continuing Professional Development (CPD) by giving those who wish to take on more, can easily enrol in courses which will help them further their career.
Prerequisites for Blended Learning:
As with any new initiative, there are a few things you will need in place before you are ready to launch your new blended learning strategy.
1. Excellent Content Creators
There are a wide variety of content types available for your new e-learning platform. From interactive video to engaging quizzes, there is no shortage of mediums for your content and sources of ready-made content.
But before you jump into all the fabulous structures you could use, it's important to create the core content.
There will be a variety of stakeholders involved in the content creation process, so it is important to get their buy in early to avoid any delays down the line.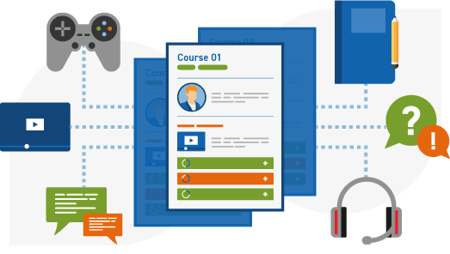 2. A Learning Management System (LMS)
It's all well and good to talk about 'going digital' but without an LMS, you'll be stuck in the dark ages forever!
To support an engaging blended learning programme, your LMS will need a few key features above and beyond a standard education focused system.
Key features like:
Live event scheduling

Mobile responsive interface

Web conferencing
Not sure what else you need from your LMS? Check out our project checklist to give you an idea of what you might want from your system.
3. Competency frameworks
You have your content and your system, now it's time to map out your learners' pathways. Before rolling out your platform, it's important to have a clear idea of the framework people will be working through.
You can then build those structures into the LMS to auto-enrol learners where appropriate.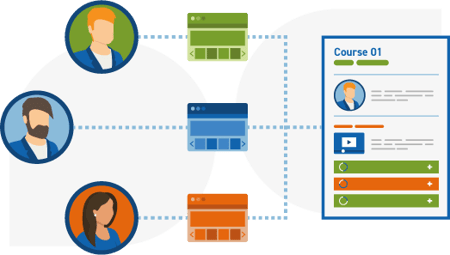 Potential pitfalls of e-learning:
While we here at Hubken truly believe that blended learning is the ideal solution for nearly any organisation, that isn't to say that it won't come with its own set of challenges.
Here are a few of the pitfalls you might face when launching a new blended learning strategy. Don't worry though, we've included our recommended solutions to combat these challenges!
1. Lack of motivation
Letting learners work at their own pace can both be a blessing and a curse. While some will thrive in this new setting, others will use the lack of immediate oversight as an excuse to procrastinate.
Solution:
Automated reminders from the LMS can remind learners to log in and simplified reporting to make sure everyone is logging in.
2. Cheating
Depending on your primary aim, this may or may not be a major factor, but regardless, it's worth talking about. When talking about courses online, an obvious question arises: but can't they just look up the answers online?
While technically the answer is, yes they can!
There are a couple of different ways to mitigate this risk.
Solution:
There are LMS features and plugins which make cheating difficult:- Plagiarism software which checks written posts against a database of content- Interactive forum discussions where learners have to come up with relevant examples in the context of previous posts- Timed quizzes and browser blockers make on-the-spot research impractical.
3. Technology access
Technology can provide an effective solution to reaching more learners, you still need to consider the resources needed to access your learning.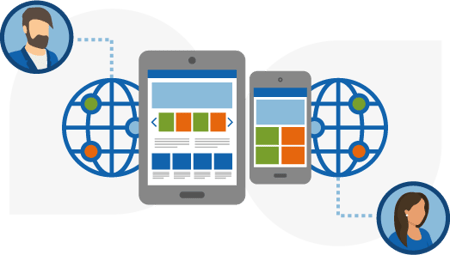 Your learners may not always have access to a desktop computer, or reliable wi-fi, so you'll want a platform which can cater to those audiences.
Solution:
Many LMSs offer a mobile responsive site or app to enable remote learners to access to the content from anywhere. Most also include the ability to download content for offline use, to accommodate anyone with less than reliable software.
Ready to make the move to blended learning? Hubken are here to help.
Who are Hubken Group?
The Hubken Solution comprises powerful, flexible and tailored Learning Management System (LMS) services for organisations of all sizes.
Leveraging the power of Moodle or Totara platforms we provide you with the tools to achieve outstanding e-learning outcomes, supporting you in areas including LMS hosting, installation, user training, content development, reporting and more.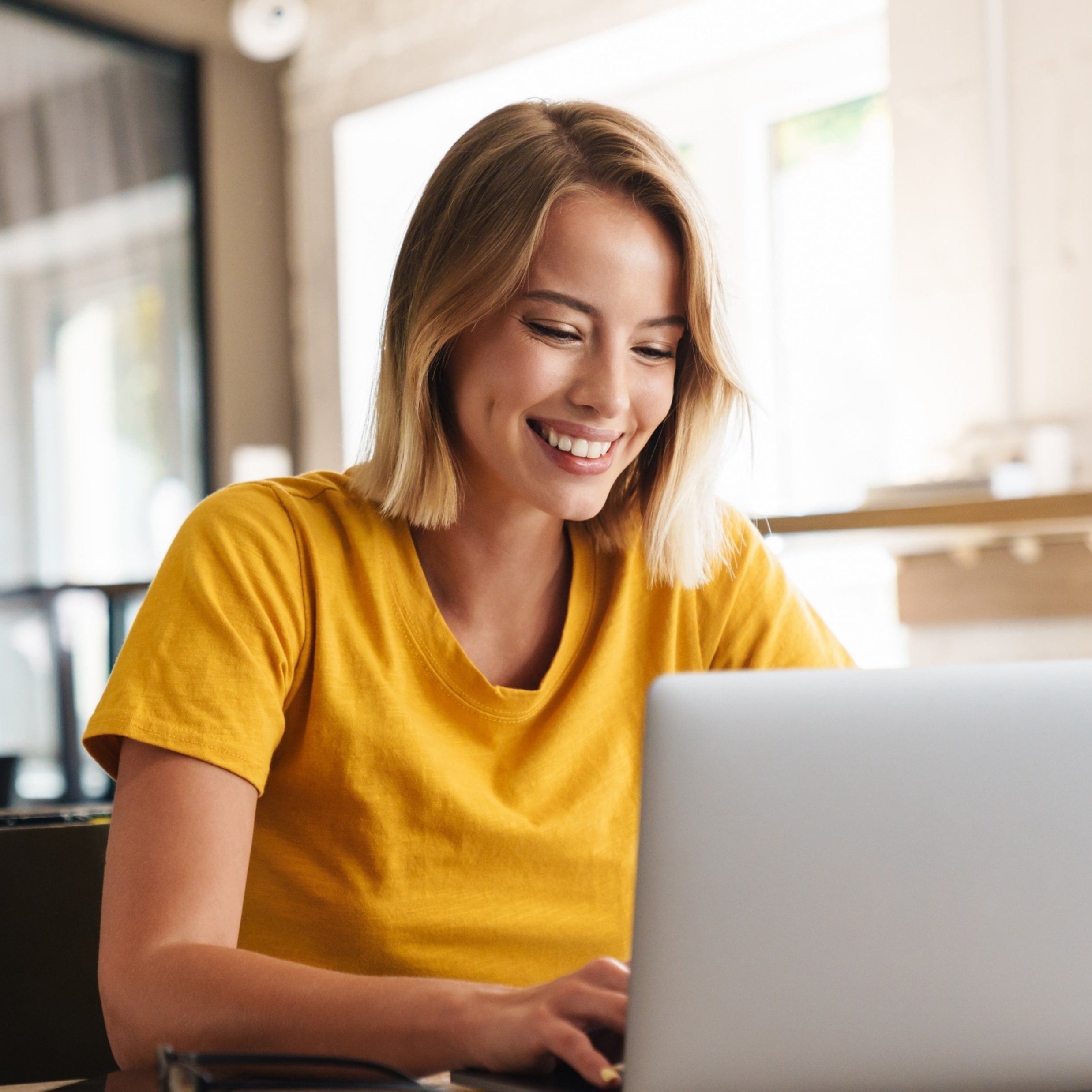 Explore HubkenCore – our unique SaaS LMS offering
Ready to see how our new LMS bundled solution is revolutionising how you purchase an e-learning solution?