Moodle is the world's most popular LMS, used by millions across all sectors, in businesses and organisations of varying sizes. Although most are familiar with Moodle and its e-learning functionality, they may not understand the full capabilities of this popular LMS platform. Moodle can be applied to various use cases, all of which bring tremendous benefits to businesses and organisations. If you're looking to learn some of the ways Moodle users are benefitting from their LMS and how they're using it – keep reading.

What is Moodle?
Moodle is a Learning Management System (LMS) used to manage, deliver and measure training and learning online. Moodle LMS serves as a single integrated system and online learning environment, and although it's used first and foremost to deliver online training, it can achieve so much more than that. A Moodle LMS allows users to build and upload e-learning content, administer content through personalised learning plans, create assessments for learners, and measure progress.
For more details on what's included in a Moodle LMS, read our ultimate guide.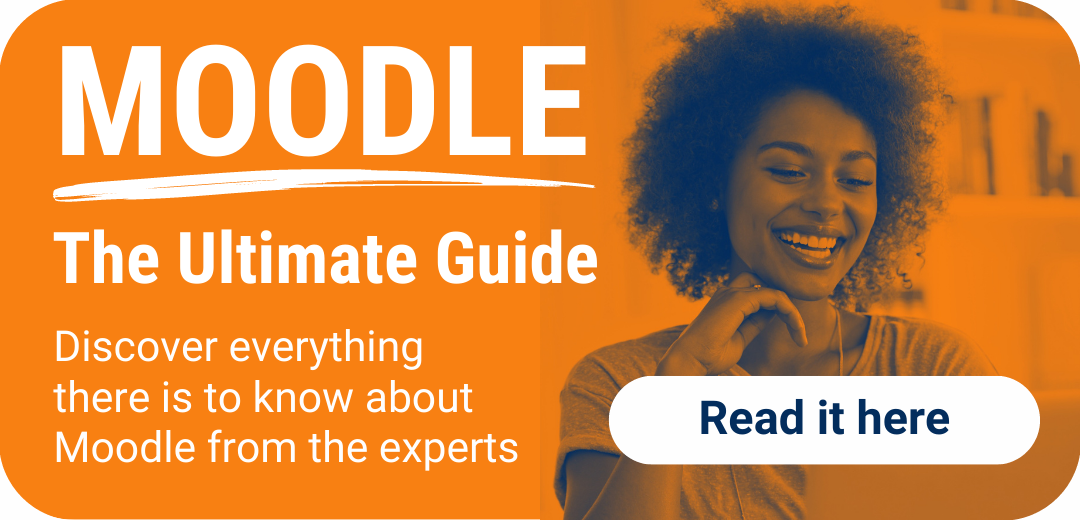 What is Moodle used for?
Induction training
Any business or organisation will know that delivering effective induction training during the onboarding process is an integral contributor to ensuring employee retention. The purpose of induction training is to familiarise new starters with their role and clarify duties and expectations from day one. Typically, induction training may cover role specific training, training on company policies, and company culture. Effective induction training programmes are detailed, engaging and personalised, however, as the onboarding process is typically limited to the first few weeks of their start date it can be difficult to deliver a high standard of training. This is why Moodle is used for induction training by an increasing number of businesses.
Harnessing the powerful e-learning tools in a Moodle LMS, L&D managers or HR teams can deliver well-rounded and employee specific induction training. Admins can set up a personalised learning plan, ensuring each new starter receives relevant training – resulting in higher engagement levels when compared with generic, impersonal induction training.
The onboarding process can feel daunting which is why many businesses rely on Moodle to create fun, visually appealing content, rich in immersive learning activities – designed to inject fun into the induction process. With Moodle's powerful reporting tools, administrators can track learner progress, drive better performance, and help learners who appear to be struggling.
Compliance training
Regardless of sector, every business or organisation will need to adhere to strict regulations dictated by regulatory bodies. Part of meeting these regulatory requirements is ensuring full compliance across an entire workforce, meaning that an effective compliance training programme is essential for any business.
Moodle is not only used for delivering compliance training through e-learning modules and courses but is also used to monitor and track compliance across the entire business. With Moodle's valuable certifications feature, admins can track which employees have become certified through completion of training and monitor which compliance certifications are expiring soon; highlighting when recertification training needs to be implemented and mitigating the risk of non-compliance.
Remotely delivered higher education
Moodle has always been popular within the education sector and with remote learning and online university courses growing in popularity, the platform has become a core component of many educational organisations and facilities.
Although Moodle LMS's functionality allows learners to freely access educational content autonomously, allowing them to design a learning plan that best suits their learning style and capabilities, many organisations use Moodle to deliver teaching in real-time – just as they would in a face-to-face environment. The Moodle 4.0 update saw BigBlueButton become part of the core Moodle LMS; this is a virtual classroom application that integrates seamlessly with Moodle. BigBlueButton allows teachers to hold online classes in real time, easily sharing audio, video, slides with chat functions and the option to run polls.
Collaborative learning
Remote online learning can be isolating for those who enjoy group learning or teamworking exercises and even the most comprehensive learning programmes may not produce effective results for learners who prefer to engage in peer-to-peer learning. However, it can be difficult to create opportunities for worthwhile collaborative learning and teamworking exercises regardless of whether it's held in a face-to-face or virtual setting.
More commonly, Moodle is used for collaborative learning in a virtual setting. The platform's forum feature allows learners to brainstorm and discuss ideas, learn from each other and help one another grasp certain topic areas. The benefit of using this Moodle feature is that it gives everyone a voice, regardless of position, skill set, or even location/time zone – forums facilitate a truly collaborative learning experience by opening up the platform to all who wish to have input or ask questions. The Wiki feature provides another means for collaboration as it allows users to work together on the same document simultaneously, facilitating group work and teambuilding exercises – which is particularly useful for improving company culture.
Creating learning plans
Learning plans create a structured framework for learners, taking variables such as their skill base, job role and completed learning exercises into account. Creating personalised plans is an essential part of ensuring learning feels relevant to each user, just like personalised induction training. Long term learning plans are an effective way of demonstrating that a business or organisation is invested in the learning development of each employee – contributing to higher employee retention rates.
With a Moodle LMS, admins can use input competency frameworks to create a learning plan template based on a predefined set of competencies – these can then be assigned to a group of users. With these features, admins can easily set learners onto a relevant learning path taking their competencies into account without having to manually create a learning plan for each individual user, saving admins a great deal of time and effort.
Find out what our clients use Moodle for!
Who can use Moodle? Absolutely everyone, across every sector and every size. Moodle is a powerful, multi-dimensional e-learning platform, capable of serving the L&D needs in many businesses and organisations. If you'd like to learn more about how these various organisations are using Moodle, read some real-life examples by visiting the case studies section of our website here. To see how Moodle could be used effectively within your organisation, book a demo with us today.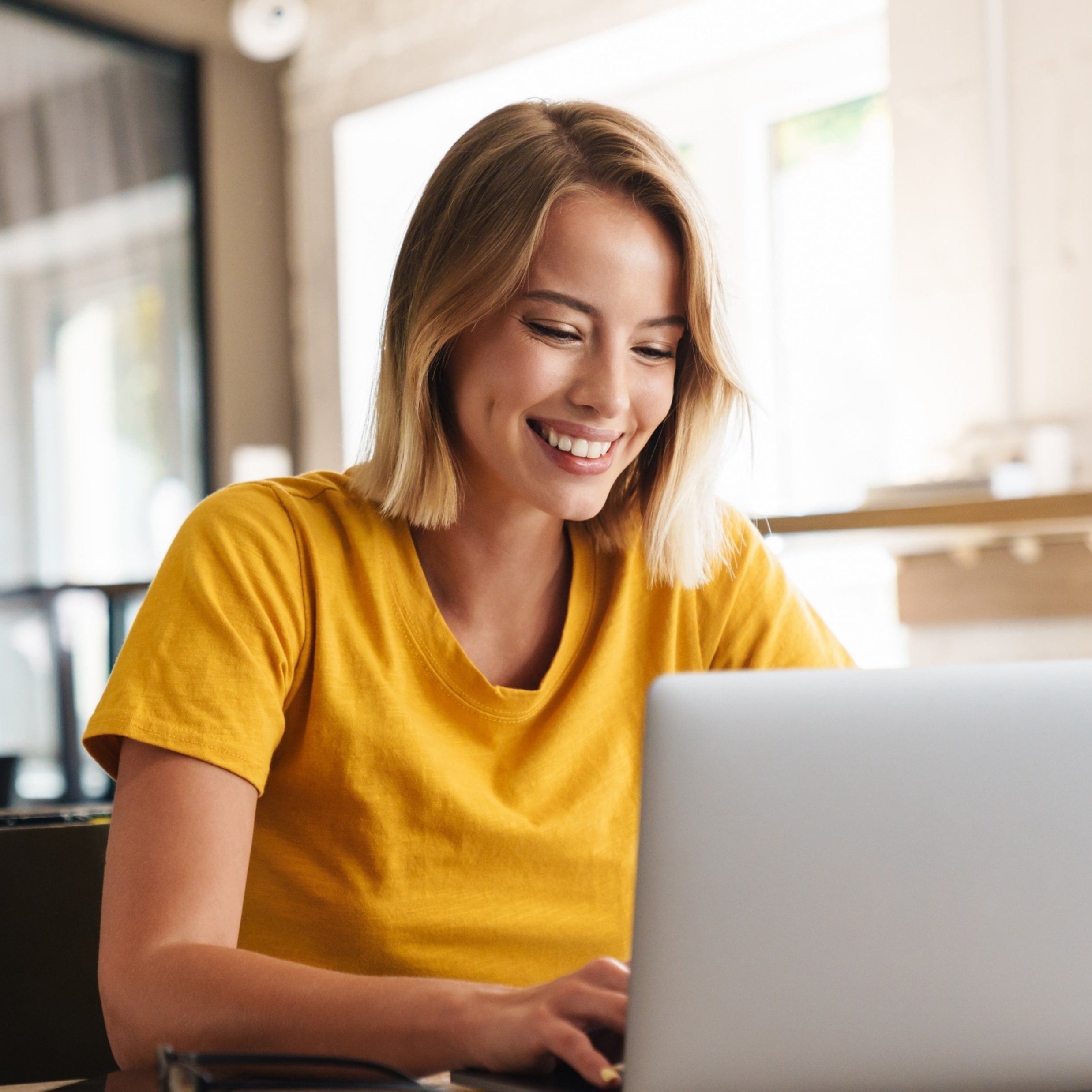 How are our clients using Moodle?
Read our client case studies to see how we successfully solve e-learning challenges for all sectors with our Moodle LMS offering.