Over the past few years, remote working and virtual learning have become the 'new normal' for many businesses and organisations. Some organisations have fully embraced remote working and learning, removing the need for offices, classrooms or lecture theatres. On the other hand, some have adopted a blended learning strategy.
What is blended learning?
Before we run through some of the essential tools needed to build a successful blended learning programme, let's start with a brief explanation of what blended learning is. This learning style combines traditional face-to-face learning with e-learning, offering both the learners and the organisation a greater amount of flexibility that best meets the needs of all parties.
For example, your business may rely on e-learning to train new starters as part of their induction process as a practical option for a single individual to independently complete an online learning course. However, when it comes to training larger groups within the business, you may choose to teach in a traditional 'offline' setting. One such example is when mandatory Health and Safety training needs to be carried out for the entire company with requisite physical demonstrations.
But, even in these cases, a blended learning approach can be adopted, asking participants to demonstrate some knowledge and skill development virtually, and only bringing teams together for parts of the training that requires physical displays of their abilities.
In order to successfully implement blended learning programme, you'll need a modern, feature rich learning management system (LMS) with the right tools to assist your learning and development strategy. Before you even start, it's important that you ensure your business or organisation has clearly defined learning objectives and outcomes.
Making sure that learners understand what they can expect from their training and that the business is able to successfully monitor and measure the success of the learning programme is a crucial first step.
Here are some of the tools you'll need:
1. Webinar function
Traditional offline learning is synonymous with the lecture-style teaching format. When you're looking to adopt a blended learning strategy, you may find that sticking to this traditional lesson format is the easiest and best option. However, traditional face-to-face lecture style training sessions can often prove impractical and costly and ignores the fact that your LMS has technology to help replace this style of large-group training.
Facilitating the lecture-style lesson delivery online will require a webinar function within your LMS. A webinar (much like a face-to-face lecture) often consists of a teacher/trainer delivering the lesson, perhaps with a visual aid such as a PowerPoint.
You can host a number of guest speakers from outside of your organisation (or internally) and include a Q&A function whereby students/employees can ask questions for trainers to answer in real-time.
The webinar functionality ensures that your lessons are consistent with any offline classroom teaching, as a result achieving a true blended learning strategy.
2. Tools to facilitate or create mixed media lessons
You may want to rely on your LMS to facilitate the type of lessons that cannot be seamlessly delivered in a face-to-face setting such as videos, audio clips or podcasts. Being able to digitally offer a variety of lesson styles results in higher levels of engagement and improved knowledge retention.
However, content such as video and audio work best if learners can pause so that they can take notes or perhaps rewind to ensure they properly understand the subject matter. To this end, using e-learning for showing videos is often much more effective that when played on a large screen to a group as learners don't have the ability to pause or rewind. Using an LMS is clearly the best option in these circumstances.
In addition, to truly take advantage of a blended learning programme, your learners should be able to easily access the course content at any time, from any place, on any device. With this in mind, you'll want to ensure that your mixed media content is also available to use on mobile devices, giving your learners the flexibility of accessing their learning programmes on a device they use in their normal day-to-day life.
3. Gamification
Integrating online games into your learning and development strategy is a great way of boosting engagement and making the most of the online portion of your blended learning strategy. Incorporate game-style lessons such as matching the word with the definition, comprehension-style games or guided simulations. You may also want to include a leader board and offer rewards such as badges or certificates.
In order to achieve a successful gamification strategy, you'll need to use the existing tools in your LMS or you may need to acquire 3rd party authoring tools. SCORM compliant courses often offer the interactive features required to create game-style lessons, so you'll need to make sure your LMS has the required SCORM compliant functionality.
Learners tend to respond well not only to game-style lessons learning but also to shorter, more concise lessons. Longer, text-based learning courses or long face-to-face lectures will see a sharp drop off in engagement. With this in mind, you may want to adopt some microlearning techniques. Microlearning lessons typically take under 15 minutes to complete and relay information in smaller, easier to consume pieces. You can easily blend these short lessons with gamification lessons, alternating the two throughout a relevant course. As a result, you'll see higher completion rates and most likely better results.
4. Social features
To ensure that your blended learning strategy encourages teamwork in the virtual learning environment, you can rely on social tools within your LMS or learning experience platform (LXP).
With features such as chat forums, discussion boards, the ability to comment on lessons or write blogs etc. learners are encouraged to share their thoughts and experiences as they make their way through the e-learning portion of their programme.
You can also use LMS integrations to incorporate platforms such as Microsoft Teams to accommodate further conversation such as instant messaging chats or team video calls.
5. Performance management tools
As we know, employees covet a business that prioritises the career development of their staff. In order to achieve this, employers may hold one-to-one KPI, personal development or performance review meetings.
Although these meetings may be held in person or via online video chat, a business can benefit from using performance management tools here. At Hubken, our sales team have monthly face to face performance review meetings but use performance review tools to keep track of goals, conversations, ideas and feedback. This is a great example of the successful implementation of a blended learning strategy as both offline and online learning and development techniques are combined.
6. Analytics and reporting tools
In order to measure the success of your blended learning programme or strategy, you'll need to have some powerful analytics and reporting tools at the heart of your LMS. A modern LMS will typically have many pre-built reports, but the best offers the ability to create your own. And, in an ideal world, your LMS will allow you to easily set up automations to extract the reports you require and send them to whoever needs to review the results.
With these tools in place, you can look at data such as lesson completion, time spent on lessons or how many times it took individuals to pass a test or complete a learning programme.
These reporting tools aren't just useful for monitoring engagement with online lessons, you can also use these tools to track offline lesson activity. For example, Totara offer a Seminar function which enables administrators and trainers to create, manage and report on in-person/classroom-based events. Learners can sign up for training events through your LMS and administrators can then track attendance.
7. Multilingual tools
Another great benefit of blended learning is that it opens up your learning programme to a wider range of learners. If you're programme consists of face-to-face discussion groups and online learning courses, you may have learners who would have a better learning experience if they were able to complete courses that were language specific.
However, this can be difficult and costly to achieve with face-to-face learning. Using multilingual tools, you can easily and instantly translate your learning programmes into a wide variety of languages.
Putting these tools to good use
Blended learning saves trainers and administrators a large amount of time in the long run as existing content can be re-used and easily reviewed across digital and physical spaces. Lessons that lend themselves towards online learning can be completed without the need for a teacher/trainer to be present, leaving more time to focus on strategizing all lessons and delivering the best offline lessons whilst monitoring the online progress of learners with reporting tools.
As a result, the entire learning process is made more efficient as learners can complete training faster without waiting for administrative duties (such as marking exam results) to be completed. It also ensures a better quality of learning as teachers don't simply relay information, they also have the ability to easily monitor the progress of students. With performance management tools, learners feel supported and any skill gaps can be easily identified and addressed.
Using your LMS, you'll be fully equipped with all the tools to build a successful blended learning programme. Whether you're starting from scratch or already using these tools to develop your current strategy, you may want to consult with your LMS provider to make certain that you're using your LMSs features to their full extent.
If you have any questions regarding blended learning, get in touch with one of our experts today! As a Totara Platinum Alliance Partner and Moodle expert, we design and deliver high quality e-learning solutions for leading UK businesses and organisations, building lasting relationships so that they can realise the full potential of their learning and development projects.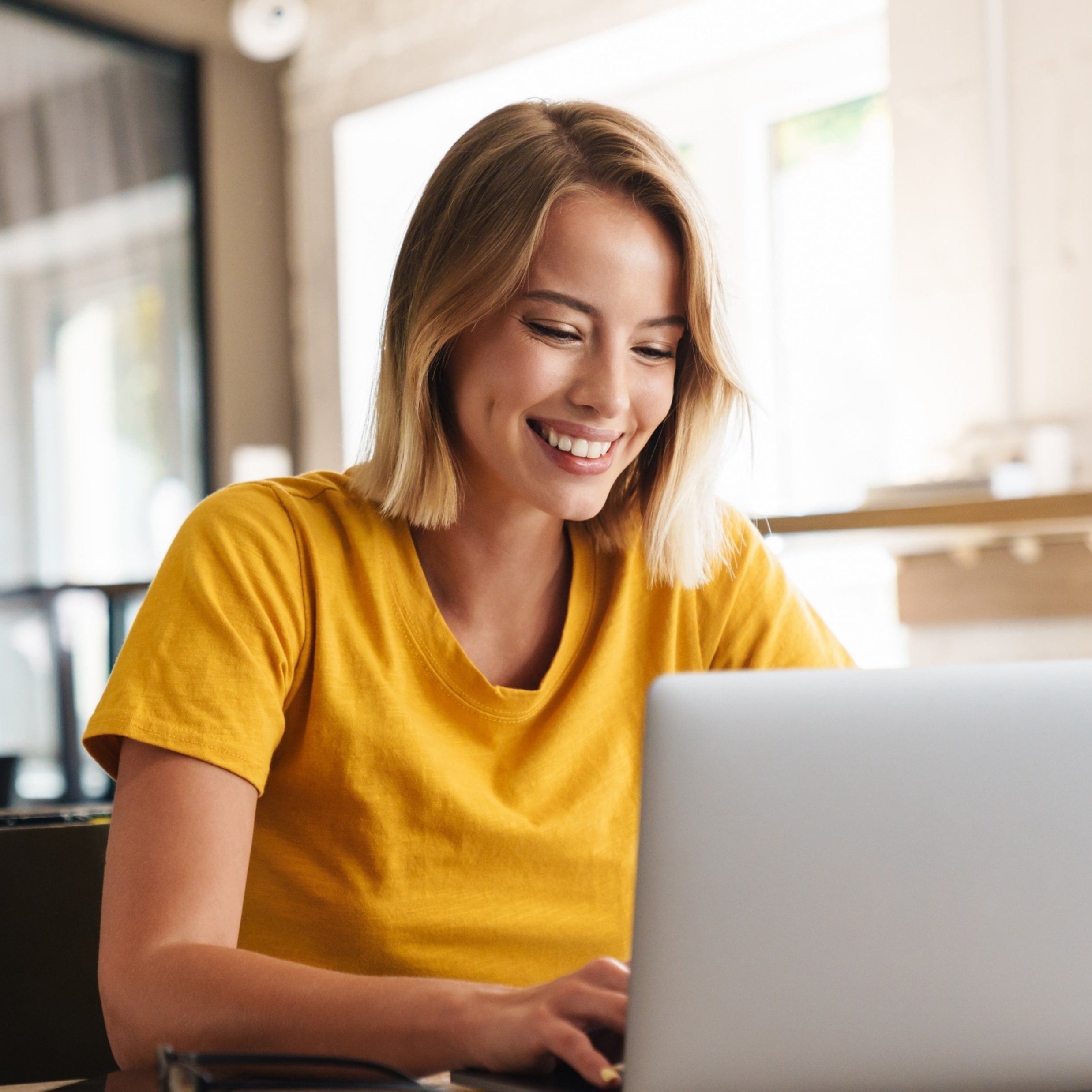 Explore HubkenCore – our unique SaaS LMS offering
Ready to see how our new LMS bundled solution is revolutionising how you purchase an e-learning solution?