In this article we'll look at how healthcare e-learning can help organisations in the sector address the impacts of Covid-19 and navigate the murky waters of the post-pandemic future.
Covid changed everything. Who could have predicted back at the beginning of 2020, as we were all going about our lives with gleeful abandon, that we would suddenly be plunged into lockdown?
Almost overnight the entire world shut down and everyone scrambled to work out how things were going to work in the 'new normal' that had so swiftly become our reality.
Unsurprisingly, the healthcare sector was at the forefront when it came to the impacts of the pandemic, which will have ramifications for many years to come.
Here are some of the key impacts and how healthcare e-learning can help organisations address them.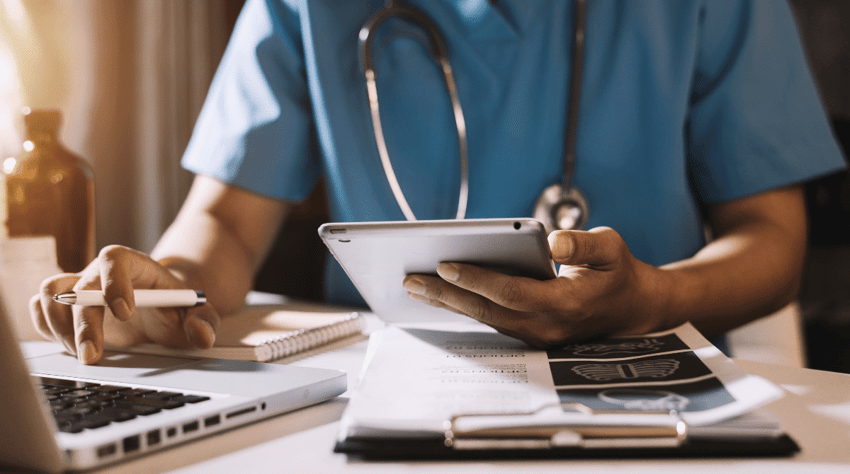 Healthcare training will require even more urgency and flexibility
Healthcare staff were swept off their feet with Covid-19 patients almost overnight and new processes, treatments and technologies had to be adopted with huge urgency in order to cope.
Some of the changes included:
Training staff in the use of some non-invasive breathing machines

Supporting staff who had to move roles to help provide critical care

Re-training and integrating the 40,000+ retired doctors and nurses who volunteered to return to the NHS

Mental health support due to the impacts of lockdown

Training volunteers in vaccine administration processes
This kind of urgent re-training and re-distribution of staff obviously brought with it some major logistical challenges and should anything similar happen again it would be valuable to healthcare organisations to have systems in place to make urgent training quicker and easier.
There's also the consideration of whether the skills of those working in healthcare may need to change permanently. Should more staff be trained in intubation in order to lend a hand during times of crisis, for example?
Regardless, healthcare organisations will certainly know that their training will have to be more flexible than ever before, but how they ensure that becomes a reality is the major topic of discussion.
So, what's the answer?
Clearly, not all medical and healthcare training can be delivered online but e-learning platforms could be the valuable tool healthcare organisations are looking for when it comes to delivering complex training programmes at scale.
Flexibility is central to the premise of e-learning and courses and training can be adjusted quickly and easily to adapt to rapid changes, such as those caused by the Covid-19 pandemic.
Learning Management Systems (LMSs) like Totara Learn and Moodle can deliver formal learning to users anywhere in the world at any time, allowing healthcare organisations to get new and existing staff ready to face new challenges more quickly.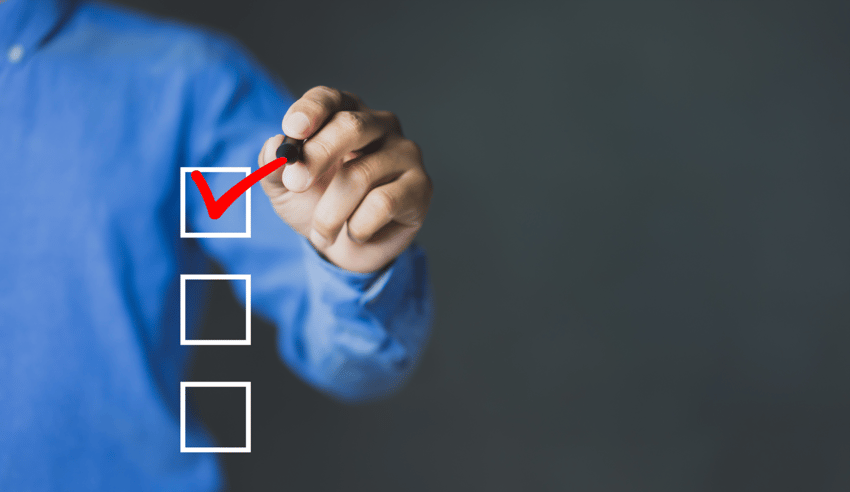 Staffing issues will need addressing
Staffing was already a huge issue within the healthcare sector before the Covid-19 pandemic hit but it might be primed to become even more of a challenge, and the issues manifest in many more ways than people might initially think. Here are some of the key issues:
1. Staff shortages
The most prominent issue with regards to staffing is staff shortages. The Health Foundation's report on the NHS workforce found that just a third of NHS staff consider current staffing levels to be sufficient. The pandemic brought this issue to the forefront of the public's minds as concerns about the NHS being overrun became a decisive factor in government policy.
2. Staff turnover
It's not just the lack of staff however, it's also the frequency of staff turnover. The social care industry for example sees almost 1 in 3 employees leave their job each year. If you add in the fact that a quarter of social care staff work zero-hour contracts, it becomes clear how serious an issue this is.
It remains to be seen whether the government addresses staff shortages in the NHS, but even if they don't, the turnover of staff means that having to train new staff is a constant reality.
3. Staff wellbeing
The two above points also contribute to perhaps the most serious staffing issue facing healthcare organisations, which is staff wellbeing. The Health Foundation's report highlighted that even before Covid-19, stress levels amongst staff working for the NHS were at a 5-year high.

With the enormous emotional and physical pressures put on staff during the pandemic, from wearing PPE during long shifts to losing colleagues to the virus, the mental wellbeing of healthcare staff is of vital importance.
Using healthcare e-learning to alleviate staffing issues

The automation inherent in e-learning platforms allows even the most complex learning and development pathways to be managed simply. Radically reduce your administration time, deploying valuable staff hours elsewhere and prioritise patient care.
Providing sufficient or even extra training to existing staff can also be a good way of increasing employee retention, investing in key staff members and ensuring they feel valued.

Healthcare budgets will be reviewed
Budgets have historically been tight in the healthcare sector and the amount of funding provided to the NHS is an ever-present and often polarising debate.
Before the pandemic, the global average spending on healthcare was 10% of GDP. This means healthcare organisations are always under pressure to do more with less, and this is likely to remain the case, at least in the short term, given the huge debts facing the country.
If budgets tighten
When looking at budgets and carrying out spending reviews, training costs must be a consideration. The cost implications of delivering training to thousands of staff members across the country in a myriad of topics can be huge.
For in-person training, instructors and equipment are often required and facilities provided. Off-site training adds further costs, including travel and expenses. Gathering large numbers of staff in one place for training is therefore an expensive option.
That's where e-learning comes in to take away some of the financial burden. The types of training that can be delivered online absolutely should be being delivered that way. Not only does it remove the costs for instructors and equipment, it also removes the need for employees to all be in one place.
E-learning systems like our Totara Learn and Moodle solutions can save healthcare organisations huge sums of money compared to in-person training, and even compared to other e-learning systems, allowing them to work within tight budget constraints.
Could budgets increase?
It's certainly possible that governments around the world could commit more money to the healthcare sector in the aftermath of the pandemic. However, even with an increase in budgets, the high levels of demand, due to ageing populations and issues like obesity, mean healthcare organisations would still face challenges.
Significant investment into the healthcare sector could likely result in newer technologies becoming prevalent in more healthcare organisations and more staff being employed to combat the staffing challenges addressed earlier.
Both of these results would mean new training would be required, whether for new or existing staff. With that in mind, it would be the perfect time to look at implementing an effective e-learning solution, or improving an existing one, in order to make the most of any increase in budgets.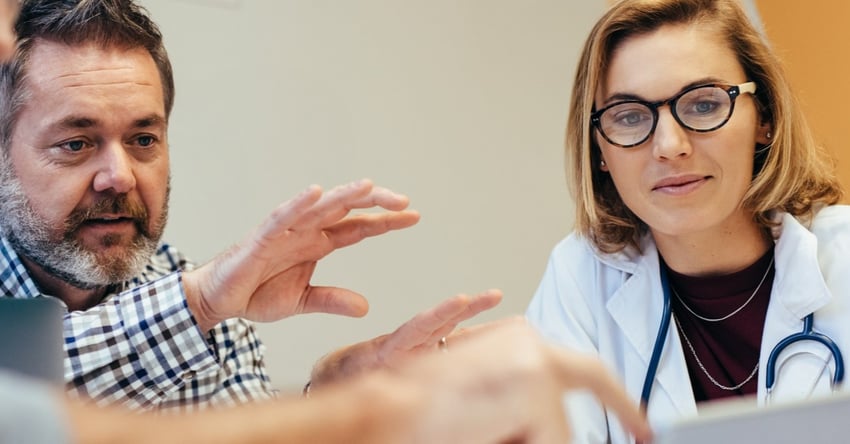 Healthcare organisations will embrace digitalisation
Healthcare organisations need to be in a perpetual state of preparedness in case anything like this happens again, and digitisation is likely to be accelerated by the sector in the coming years.
Health records of patients, workflows and telemedicine are all things that will continue to be digitised by healthcare organisations.
With that in mind, why keep training staff in the same as before? Digitising training with an e-learning platform is the next step for healthcare organisations looking to modernise their processes and save money.
Approaches like blended learning – allowing users to access traditional e-learning content as well as engaging video content, for example – will make training healthcare staff quicker, easier and more cost-effective.
Want to address the impacts of Covid?
Ready to bring e-learning to your healthcare organisation? Want to improve your existing e-learning system? Get in touch with Hubken for a friendly chat!
About Hubken
The Hubken Solution comprises powerful, flexible and tailored Learning Management System (LMS) services for organisations of all sizes. Leveraging the power of Moodle or Totara platforms we provide you with the tools to achieve outstanding eLearning outcomes, supporting you in areas including LMS hosting, installation, user training, content development, reporting and more.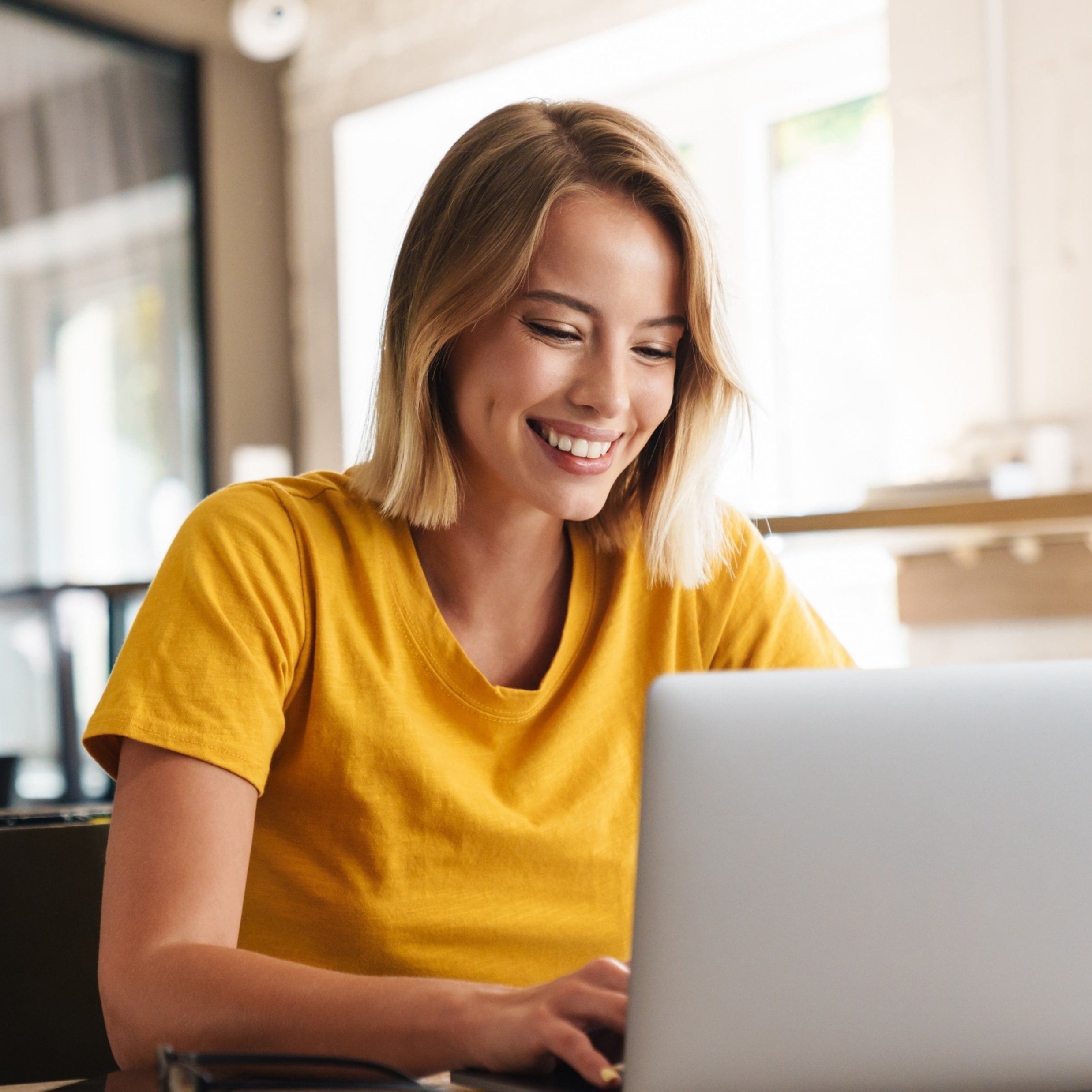 Explore HubkenCore – our unique SaaS LMS offering
Ready to see how our new LMS bundled solution is revolutionising how you purchase an e-learning solution?