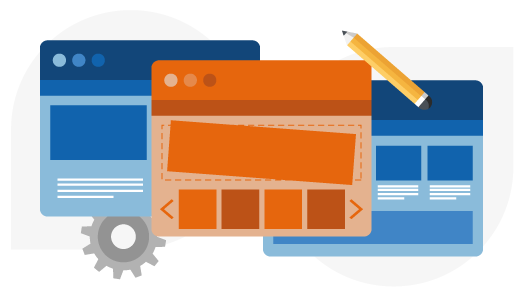 Modern interface that can be customised through themes and settings, to tailor your site to your organisation's and learners' needs.
Course builders can quickly create online areas to host a range of learning resources and activities. Moodle offers drag-and-drop functionality to upload file resources such as documents, images, audio and video.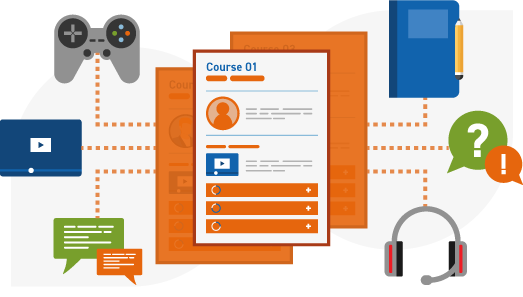 Build your multimedia content with full support for your learners, following common accessibility standards.
Learners can express themselves with video and audio directly into forum posts or assignment submissions with the integrated webcam and microphone recorder. While trainers can create adapting and branching lesson activities, build searchable glossaries and databases - and add quizzes, polls and assignments.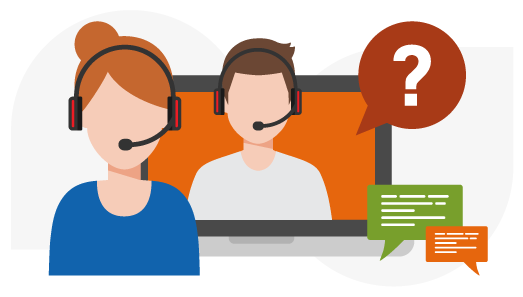 Support your learners on their journey and promote collaboration through private messaging, group activities and collaborative experiences.
Complete your blended learning solution with a dedicated web conferencing tool for online learning. Whether it's live web-cam video streaming, sharing of presentations and polls or live desktop sharing, web conferencing enables you to conduct sessions without the hassle and costs associated with face-to-face training.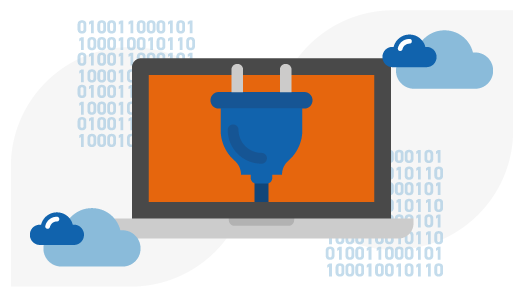 Sync your workforce training with internal HR systems importing and exporting the company structure, position frameworks and job assignments for your users.
And extend beyond core Moodle functionality with access to over 1,000 free third-party plugins, to support learners, course builders and administrators.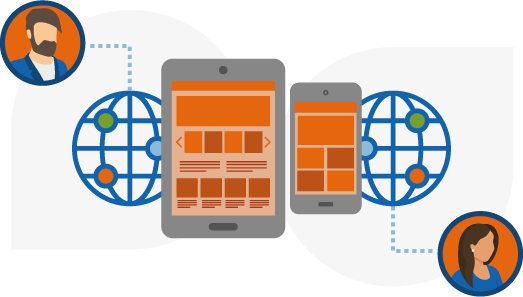 Reach learners anywhere and on any device with native mobile and desktop apps.
Learners can easily access course content with, or without, an internet connection and can check upcoming deadlines, connect with other learners in group chats and keep up to date with instant notifications of messages, forum posts and reminders.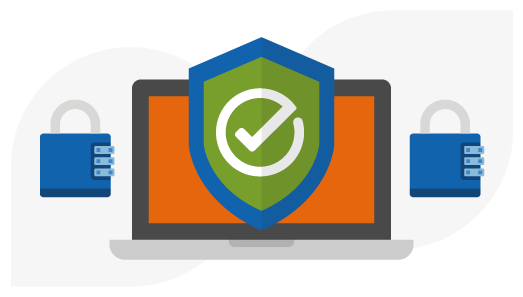 Moodle is regularly updated with the latest security patches to help ensure your solution is safe and secure.
Plus, our private cloud hosting is built specifically for LMS hosting using the best ISO 27001, Tier 3, UK located, highly resilient, GDPR friendly data centres with enterprise grade infrastructure.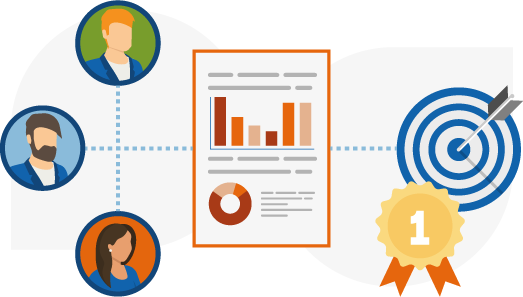 Moodle reporting enables you to track compliance, activity and course completion and competency achievement within courses to ensure you have a complete picture of usage, progress and achievement in each course.
Access to over 120 reports on sitewide course completion and participation, usage statistics and learning analytics.