E-learning, initially conceived as a method for delivering long distance higher education courses, has become an integral component of business development in nearly all sectors. From corporate and industrial to public and military, e-learning is used to train staff, improve productivity, and ensure compliance in millions of organisations around the world. Despite the impressive rate at which e-learning has 'diversified', its role in the education sector has not diminished. Indeed, e-learning in the education sector arguably plays a more prominent and necessary role today than at any point in its relatively short lifespan thus far. Join us as we examine why that is.
Scalability for educational institutions
Traditionally dependent on 'in-person' learning, scalability within the education sector has always been a costly prospect. Whilst effective in smaller groups, classroom-based learning is not easily delivered to large cohorts. A 2011 study review confirmed that a 32% reduction in class size increases levels of student achievement significantly – equivalent to an additional three months of education. Increasing the efficacy of classroom learning in any given institution would involve increasing the number of enrolled educators and creating more teaching spaces - posing an untenable cost implication that most organisations within the education sector simply can't afford.
Conversely, e-learning in education enables institutions to enrol a much higher number of students whilst retaining a good quality of learning. As well as forgoing the need for teaching spaces, e-learning provides a framework through which students can navigate course topics at a pace suited to their learning style or ability. Online learning platforms enable educators to distribute scaffolding material (additional content or tools aimed at assisting certain students with their learning) on an individual or group basis, meaning students are far less likely to be 'left behind' than they might be in a classroom setting. What's more, with virtual classroom integrations for scheduled online lectures students are still able to ask questions and contribute to discussions in the same way that they would in a face-to-face session.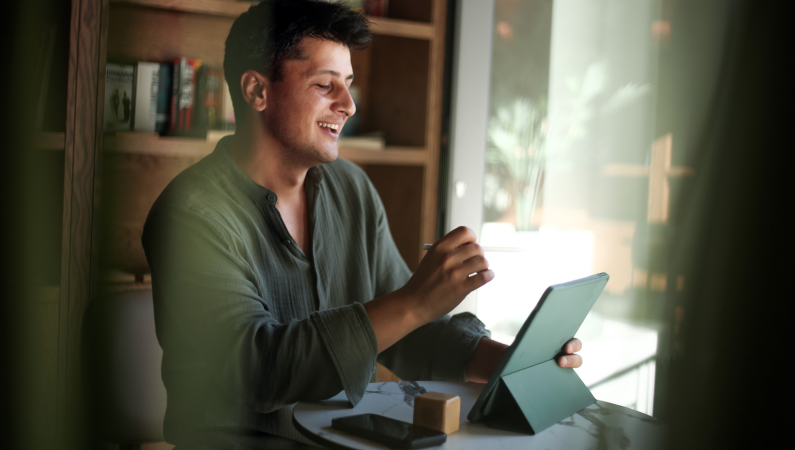 E-learning can be scaled to a virtually unlimited number of students, regardless of location or device
Delivering learning modules in this way, a single educator can schedule and monitor learning for hundreds of students. And, unlike classroom-based learning, the process of assessing student progress is no longer an onerous one. Utilising the powerful automation functionality of a learning management system (LMS), educators and administrators can delve into learning reports across a range of factors. From quick overviews to granular breakdowns of individual student learning, LMS reports enable educators to develop an accurate understanding of student progress without wading through papers and anecdotal instances. Furthermore, e-learning assessments can be developed and paired with automated grading functionality, freeing teachers from hours of marking.
Better opportunities and access to education
Compared with traditional higher education courses and university degrees, online learning costs a fraction of the price for students and institutions alike. Today, many educational facilities offer fully online degrees; even traditional universities now sell e-learning courses supplemented by recordings of lectures designed to help students obtain specific qualifications. As a result, higher education programmes are more widely available to those who otherwise may not have the means to enrol.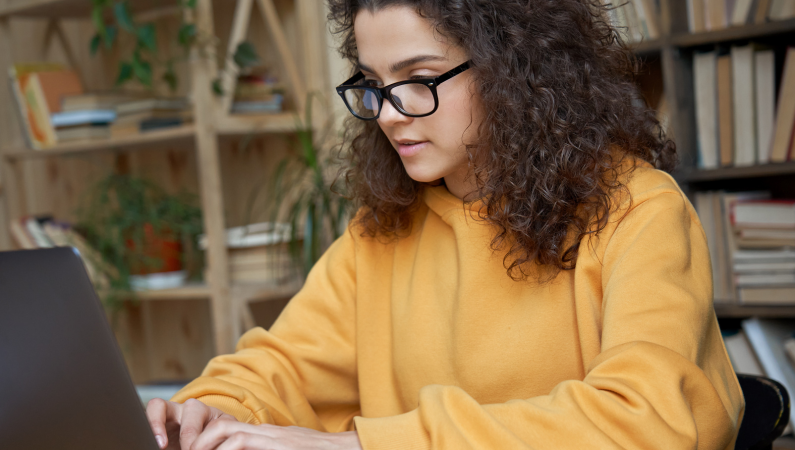 Remote learning has empowered countless young people to access higher education at an affordable cost
Affordability is just one way in which the education sector is reaching new audiences; accessibility and ease-of-use are equally important factors in ensuring more people have opportunities to receive education. To this end, modern e-learning content is designed with accessibility in mind, meaning most e-learning platforms can be accessed via mobile devices. This is particularly beneficial for students who don't have access to a computer or laptop as they can complete learning on their preferred mobile device. As noted by Forbes, online learning 'could mark a huge step forward in providing equality of access to education in a world where nearly 270 million children do not go to school due to living in remote or rural locations'. With e-learning platforms and mobile e-learning functionality, educational courses can be accessed from nearly anywhere across the globe – effectively transforming the potential reach of organisations within the education sector on an unprecedented scale.
The emergence of microlearning in the education sector
Due to its flexibility, e-learning provides opportunities for educators to cater to various learning styles and preferences with relative ease. In particular, the sector has seen a sharp increase in students responding well to microlessons via e-learning platforms. Microlearning consists of lessons that typically take under fifteen minutes to complete and is designed to help with learning new skills from bite-sized chunks of information, rather than long-form training materials or hour-long lectures.
Research has shown that 'Gen Z' students have an attention span of around 8 seconds, and while low attention spans aren't exclusive to the latest generation, e-learning helps educational facilities cater to those who benefit from learning that can be broken up into manageable chunks. An IBM report found that 75% of Gen Z users prefer using a smartphone to other devices – making microlearning delivered by mobile a perfect learning tool for younger learners.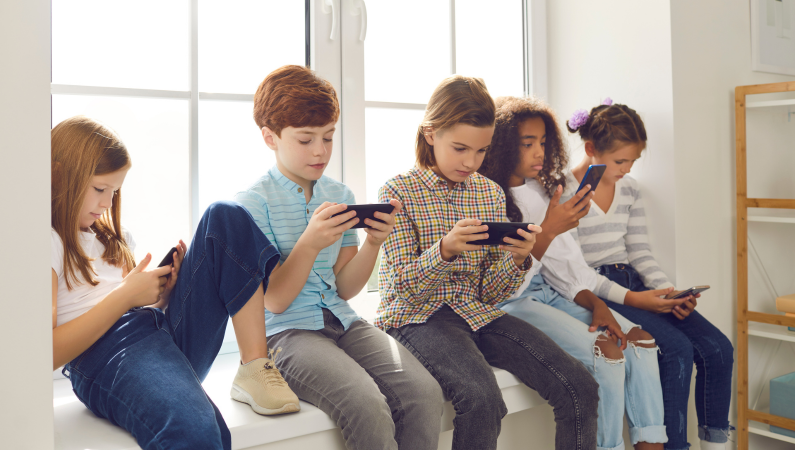 The advent of mobile technology brings with it new learning opportunities as well as behavioural risks
Not only is mobile microlearning an effective means of conveying learning material, but it may also help in the retention and ongoing performance of young learners in education sector institutions. Science Direct highlighted the educational benefits of mobile learning - "reducing the digital gap, completing homework, collaboration among peers, quick accessibility of information, and vocabulary enhancement" – whilst also noting that mobile phone 'addiction' is negatively impacting student engagement and other behaviours. By replacing the function of the mobile phone (or, at least, creating an additional, 'beneficial' learning function) for younger users, microlearning can help ensure that learning plays a positive role in the increasing amount of time spent on mobile devices.
Independent learning and new means of motivation
The prevalence of e-learning in the higher education sector can be attributed to its suitability for independent learning. Although not absent from younger years learning (see the Department for Children, Schools and Families Research Report which highlights several benefits of independent learning amongst Year 6 students including increased academic performance and motivation), independent learning is more commonly associated with higher education courses due to its dependence on student ownership and responsibility. Essentially, e-learning entrusts the learner to perform the required research and training – often on their own schedule – as to fulfil their learning objective.
It is no surprise, then, that ensuring course completion is no less of an issue in e-learning than it is in traditional learning. However, there are a multitude of ways in which e-learning content can be optimised to ensure the highest levels of motivation amongst learners.
Engaging content

: With a variety of content types, course materials can be varied and enhanced to ensure learning is engaging and challenging. Interactive SCORM and H5P courses can be 'gamified' to introduce quizzes, games, and scenario based modules to learning modules, thus 'breaking up' course content and even introducing some healthy competition.
Rewarding learning: Many LMSs feature badge management, through which administrators can assign badges and certificates to specific learning outcomes. These badges and certificates can also be shared on social media platforms such as LinkedIn, thereby contributing to longer term professional development.
Learning plans: While e-learning in education is largely automated for efficiency and effectiveness, it's important that educators continue to liaise with students to address areas of learning, progress, and goals. Tailoring individual learning plans to reflect the expectations and requirements of both teacher and learner ensures that students remain motivated and 'on track' to meeting targets. With LMS notifications, learners are always reminded of what is required of them, whether it be a course completion deadline or self-assessment reminder, meaning nothing is missed.
Delivering e-learning in the education sector with Hubken
We've helped many education institutions modernise their e-learning offering with a powerful HubkenCore LMS – from Electra Learning to Distance Learning Centre – meaning we really do understand what it takes to deliver powerful e-learning in the education sector. If you need to revolutionise your e-learning offering, contact us today for free, expert, and impartial advice.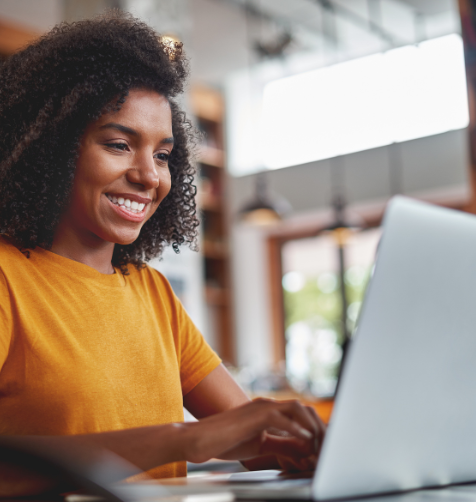 Book a free demo to explore our education sector offering
Book a demo with one of our e-learning experts and learn first-hand how a Hubken LMS can deliver the transformative e-learning results your education sector organisation needs to see