Looking to implement a Moodle site for your education organisation? We've worked with many education and training providers to do just that. We understand the power of a Moodle platform for learning, so get in touch!
Moodle is the world's most recognised learning management system (LMS) and although used across many sectors and organisations, it is particularly beneficial for the education sector. A Moodle platform has the power to streamline training processes for the best learning experiences and proves to be invaluable when it comes to structuring and sharing course materials with learners, and also in monitoring and assessing progress.
If you're unfamiliar with Moodle and would like to learn more about this popular LMS before you read through the benefits of using it in the education sector, read our Ultimate Guide to Moodle LMS.

Benefits of Moodle for educators
Sharing learning materials – With a Moodle platform's rich resource toolkit, files and links to websites can be shared with learners easily. Pages of learning content – combining text, images and embedded video - can also be quickly created within a course.
Managing access to learning materials – Group students into year or class groups to automatically provide access to the appropriate learning materials. You can even control when specific course content becomes available to learners.

Updating course content – Edit 24/7 via a browser to update and add to course content for learners to access immediately.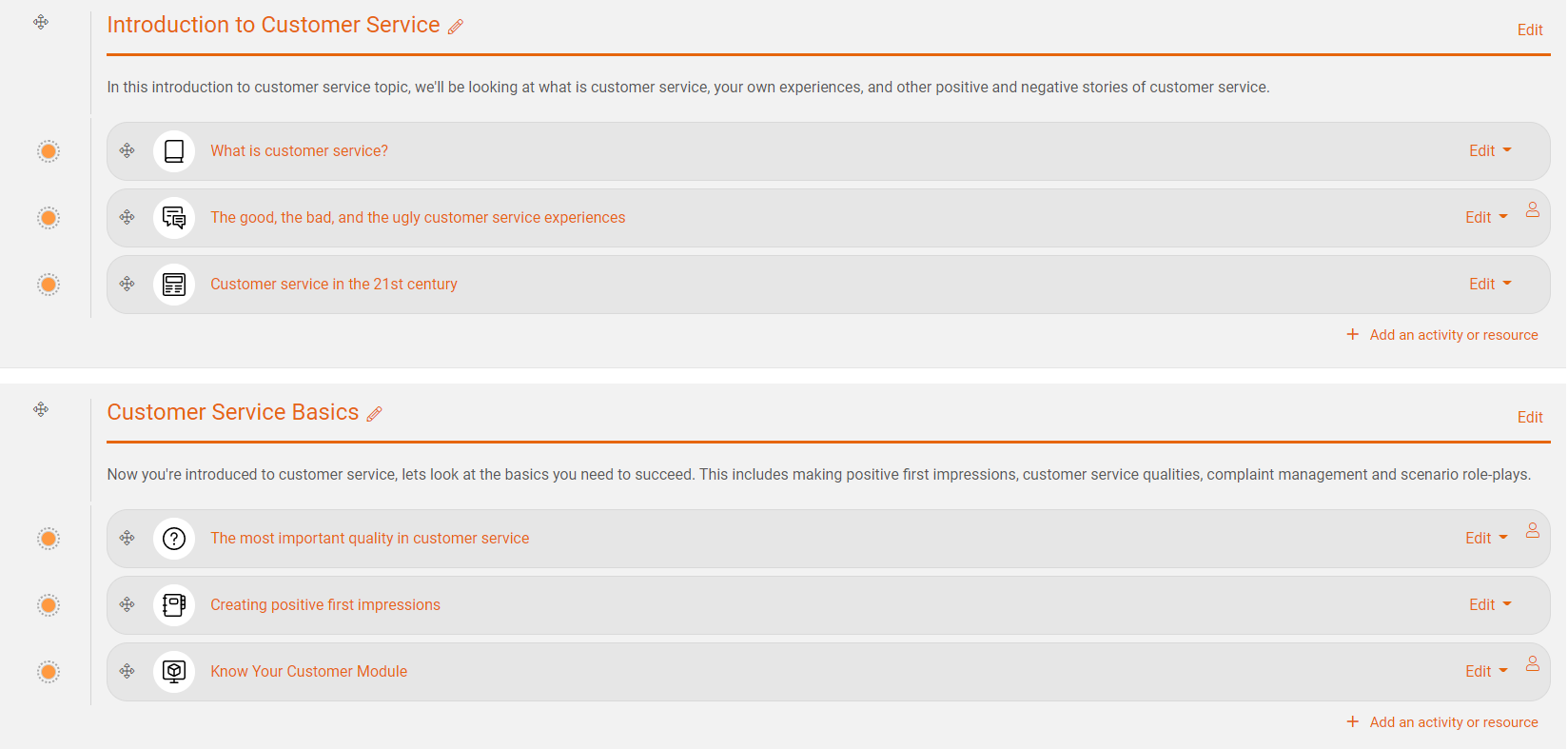 Automated assessment – Why spend time marking when Moodle can do it for you?! Use a variety of engaging question types in a Quiz to assess the learning. Moodle can mark these and give immediate detailed feedback to the learners – ideal for both formative and summative assessment.
Managing work submissions – Learners can submit work and receive feedback and grades from the teacher. Teachers can also mark offline and can also incorporate their mark scheme to promote a consistent approach to marking. Teachers can also construct a comment bank to help supplement personalised feedback with pre-defined statements.
Communicating with learners – Moodle's messaging system allows learners and teachers to communicate easily. Teachers can also communicate with groups of learners via course forums either to provide answers to learners' questions or to just get involved in discussions.
Monitoring progress / Reports – No more need for tracking sheets in Excel! Moodle's stores each learner's scores from any graded activities. Snapshot reports can be viewed at any time to see how each learner is progressing through the course materials. There is also a full audit trail to monitor when and how regularly your learners are accessing resources.
Structured, flexible and a great time-saver…what's not to like?
Benefits of Moodle for learners
Ease of use – it's a great place for your learners, whatever their age, to become confident in using the web within a school-controlled environment.
Engaging content –with a variety of resource and activity types, Moodle learning can be fun! Moodle supports a range of media to present or link to learning materials, support the learners and to assess their learning.
Communicating and collaborating with peers – Create a dynamic virtual learning environment (VLE) using the course forums so that learners can discuss topics, share ideas and even feedback on each other's work. The chat module in Moodle allows a scheduled online messaging interaction – ideal for guest speakers or "live" discussion accessed from different locations at the same time.
Dashboard – Learners can customise their own homepage within the site to tailor information and links to their individual needs.
Testing themselves – the Quiz activity can give immediate feedback to the learners related to their answers so learners can regularly test themselves building their knowledge and confidence throughout their learning journey.
Self-reflection – Moodle learning courses provide a personal space for learners to reflect on their learning journey which could include recording feedback and/or setting targets for the future.
Gamification – Moodle's Badges allow learners to be digitally rewarded for their achievements throughout their learning journey. Learners can stretch and challenge themselves to earn all the badges available to them in a course.
Mobile Moodle learning - In a 'post-pandemic' world, the education sector has seen a drastic shift towards embracing virtual learning after lessons were delivered to remote learners during the closure of physical education centres. It's now commonplace for learners (and their parents) to expect that learning will be available online. One of the many benefits of using a Moodle platform is that it can be accessed from anywhere via PC, tablet or other mobile devices via a web-browser or through a free mobile app.
Engaging learning content and activities, and easy to access whenever you want… what's not to like?
With a rich variety of tools to encourage your learners to participate in online learning, a Moodle platform is the ideal solution to bring your classroom into the 21st century. Don't just take our word for it, read our case studies to see how a Moodle solution has proven successful our clients in the education sector.
Hubken Group have had the pleasure of working with many educational institutions and have vast experience within this sector and all its Moodle service requirements.
Our friendly team of experts are only a call or email away. Get in touch today to discuss how we'll turn your requirements into a great project. 100% of our clients recommend our services!
About Hubken
The Hubken Solution comprises powerful, flexible and tailored Learning Management System (LMS) services for organisations of all sizes. Leveraging the power of Moodle or Totara platforms we provide you with the tools to achieve outstanding eLearning outcomes, supporting you in areas including Moodle LMS hosting, installation, user training, content development, reporting and more.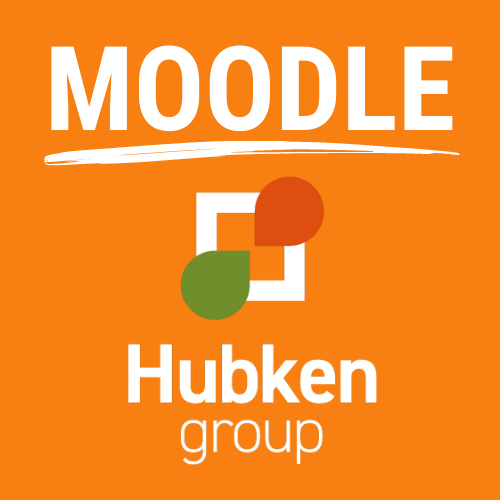 See what a Hubken Moodle LMS can do for your business
Book a completely free demo with one of our experts and discover the many benefits a Hubken Moodle solution offers.