There are many ways we develop our knowledge and skills in the workplace. For many of us there's nothing better than engaging directly with our peers and sharing our own insights with others.
Most of us value being able to choose how, what and when we learn. Your teams will be no exception. That's where Learning Experience Platforms, or LXPs, come in.
They offer social, collaborative learning opportunities for your teams, putting the initiative in the hands of the learners to curate and share the most engaging content.
Let's look at some of the key Learning Experience Platform features.
What is a Learning Experience Platform (LXP)?
Similar to a Learning Management System (LMS), an LXP is a platform on which you can store e-learning and online training materials, and from which you can deliver this content to your employees and learners.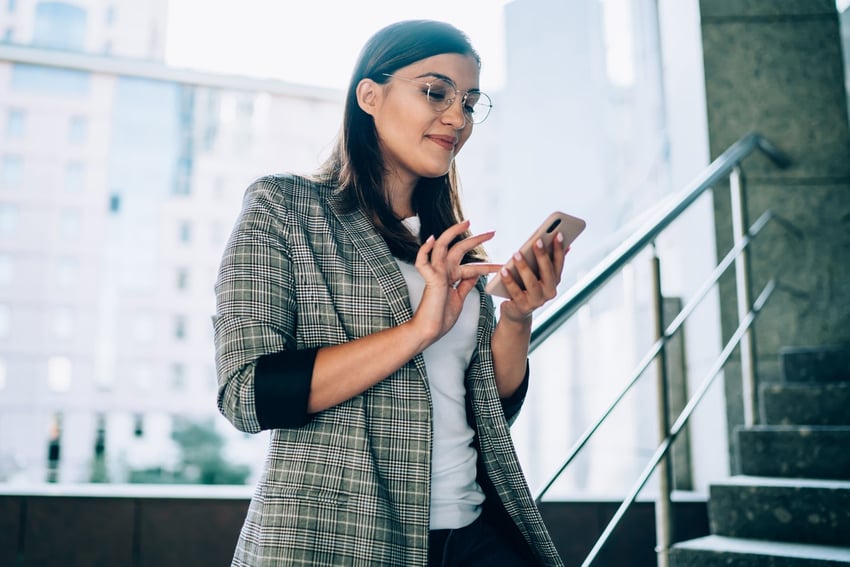 Where LXPs differ from LMSs however is their emphasis on collaborative, user-generated learning.
LXPs put the power in the hands of the users, allowing them to curate playlists of content they find engaging and share it with their peers.

What are the must-have Learning Experience Platform features?
An LXP is often used best in conjunction with an LMS, allowing you to offer both more formal, structured learning, alongside the social collaborative learning offered by the LXP.
LXPs can however also be used in isolation and can still provide a great central hub to store all of your learning content and courses, as well as allowing your employees to add to and share any additional content.
Hubken offer Totara Engage, which could revolutionise the way you train your teams. Here's a taster of some key features:

User-generated content library
One of the great benefits of an LXP is the power it gives your users to steer the ship when it comes to engaging, useful content.
A good LXP will host a library of user-generated content – content created and curated by your employees themselves.
It could be that a handful of your employees hold some key, specialist knowledge that you'd like to be shared around, or perhaps you just want your employees to have access to organisation-specific, moment-of-need learning that traditional e-learning content just can't provide.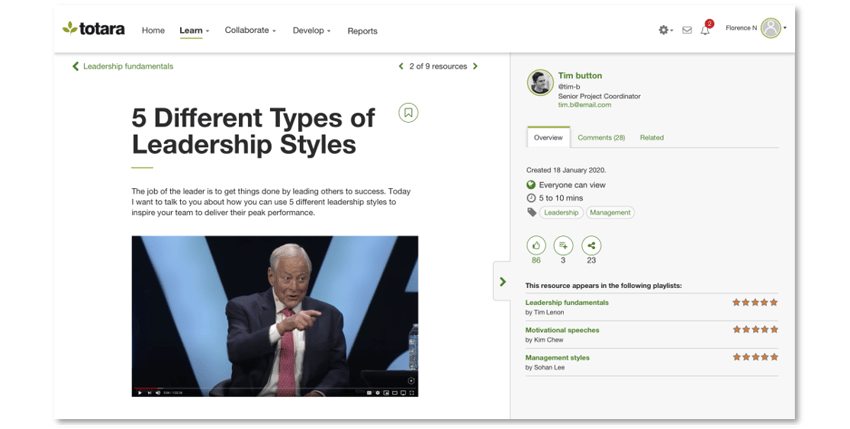 With Totara Engage, your users can collaboratively curate a library of both user-generated and traditional e-learning content that is both shareable and engaging.

Learning content playlists
Not only should an LXP offer a user-generated content library at whole-organisation level, it should also allow your employees to create their own individual learning playlists with content relevant to them.
Giving users the freedom to collate relevant, helpful content means they are far more likely to engage meaningfully with that content, or content shared to them by their peers.
With Totara Engage, employees can add content to their playlists and you as a manager can assign content to their playlists too.
These playlists can be made up of bookmarked content from the wider user-generated library, resources created by the individuals themselves or content shared with them by managers or other employees.

Content recommendations
While LXPs work best when your employees are proactive in sharing content and collaborating, there will always be some who are more reserved when it comes to sharing.
That's where Totara Engage's recommendations engine comes in. It uses a machine-learning algorithm to recommend content to individuals within your organisation based on their interaction with other pieces of content, as well as the performance of that content elsewhere in your organisation.
This means users will always have the most engaging, relevant content promoted to them. Your star performers who engage the most with your learning content will help drive the recommendations across your organisation.

Collaborative workspaces
With LXPs focusing so heavily on collaboration, it's vital that they have places for users to communicate with one another.
Collaborative workspaces provide that place, allowing employees to come together to discuss and share content or other work-related questions.
They can be a great place for instant learning and problem solving as those with the relevant knowledge on niche, organisation-specific topics can share information quickly and easily.
Totara Engage's collaborative workspaces can be set up not just for the organisation as a whole or for specific teams, but also for those working on a project together, as well as things like social event planning and initiatives.

Integration with other systems
Like any good software, an LXP should integrate with other systems to provide a better user-experience and more functionality.
Totara Engage of course integrates with the other Totara products – Totara Learn (a powerful LMS) and Totara Perform (a flexible performance management system).
It also offers a hugely beneficial Microsoft Teams integration. The integration pushes content directly from Engage to Teams, meaning your employees don't have to visit the Engage site itself to create and interact with content and playlists as it can be done directly in Teams.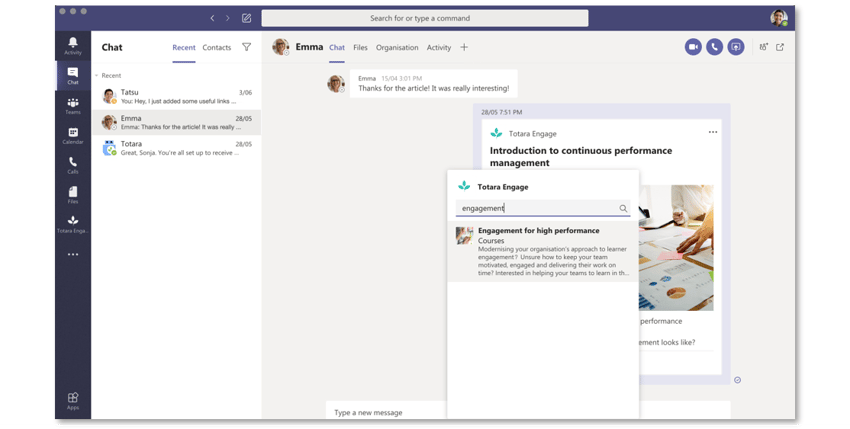 A chatbot will also push notifications from Engage to their Teams notifications, so they'll never miss out on any content shared with them.

Totara Engage – the ultimate LXP?
Totara Engage is a powerful and flexible LXP that offers all of the features mentioned in this blog and more, allowing you to transform the way you train your people.
If you'd like to implement a Learning Experience Platform at your organisation, get in touch.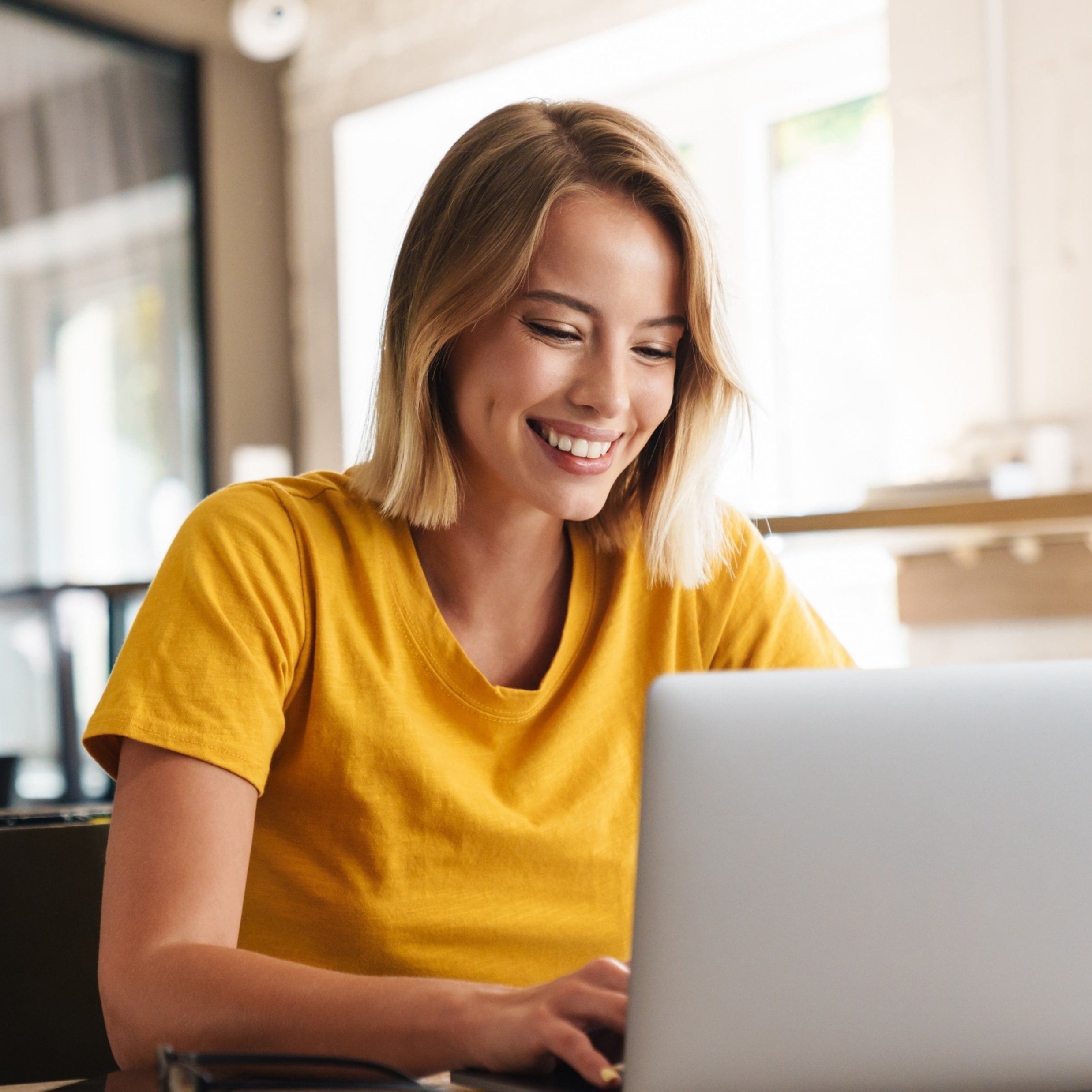 Explore HubkenCore – our unique SaaS LMS offering
Ready to see how our new LMS bundled solution is revolutionising how you purchase an e-learning solution?