When it comes to deciding which learning management system (LMS) is right for your organisation, there are an overwhelming number of aspects to consider. That's why it's useful to see how LMS software is being used to transform learning so you can get a real idea of what you can expect in practice.
At Hubken, we stand by Totara Learn as a powerful and comprehensive LMS solution. We've helped many organisations from a variety of sectors make dramatic improvements to their L&D strategy by incorporating a Totara LMS into their operations. So, if you've been wondering what the best LMS software is for you, read on for good examples of Totara in use and learn how the platform has had a positive impact in organisations across all sectors.
What is Totara used for?
The three parts of Totara's Talent Experience Platform combine to unlock the full potential of an organisation's employees, ensuring they learn, engage and perform to deliver where it counts, providing a powerful e-learning platform that can be used to manage and deliver learning strategies across the organisation. Using Totara Learn, organisations can tailor and schedule learning or induction training to individuals, teams, or departments across multiple locations. With cloud-based hosting, and multi-device accessibility, workers can access learning anywhere, anytime to complete learning and training when is most convenient for them. And Totara's comprehensive reporting dashboard means users can track progress at a granular level, identify skill gaps, and modify learning pathways to increase learner engagement.
Good examples of Totara
Retail sector: Holland & Barrett
Typically, home to dispersed workforces and centralised brand identities, retail sector businesses often employ e-learning software to ensure consistency and accuracy across outlets. We worked with leading health and wellness retailer, Holland & Barrett, to upgrade their LMS to Totara Learn and deliver major benefits to their L&D programme.
Although Holland & Barrett's existing LMS had been tailor-made for the business, it was outdated, costly, and had limited functionality. As is common with older learning management systems, it simply wasn't up to the task of facilitating the organisation's international growth and increasingly sophisticated staff training programmes. Furthermore, a lack of analytics tools meant their admin teams were spending over a week each month manually processing reports that the LMS simply couldn't generate.
When the retailer began looking for alternative LMS solutions, they had specific criteria they needed their new LMS software to meet:
Advanced reporting to analyse progress and refine e-learning and training strategies
The ability to deliver standardised training programmes to employees across the country
Excellent value – reducing annual spending on training
Having weighed up the available options, Holland & Barrett chose Hubken's Totara Learn solution to move their L&D strategy forward. Within a short timeframe of just six weeks, Hubken had Holland & Barrett's new LMS fully implemented, ready for the new year ahead.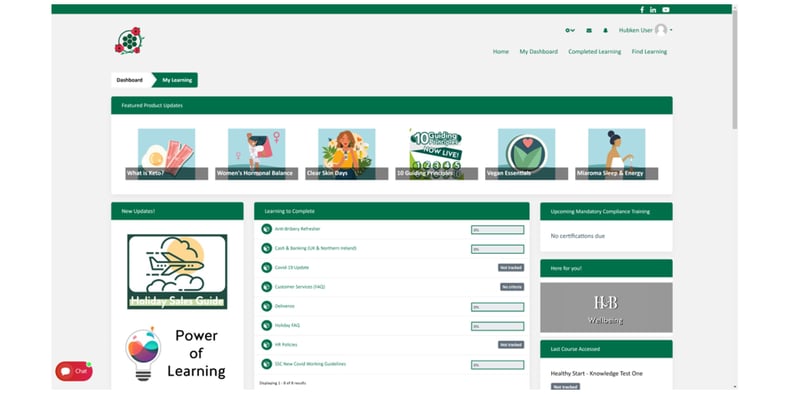 With a range of new analytics features and interactive learning tools in place, the retailer was able to assess and modify its learning programmes effectively. As a result, with Totara Learn Holland & Barrett saw a 20% increase in knowledge retention rates across almost 80% of its employees.
As with most good examples of Totara in practice, the organisation was also able to make significant cost savings by switching to Totara Learn. Capitalising on Hubken's Totara's cloud LMS offering, the retailer now delivers product and sales training through in-store video conferencing sessions and digital courses rather than expensive in-person events and classes. This, combined with a reduction in fees compared with their previous system, resulted in a total cost saving of £90,000.
We've seen how a Totara LMS with Hubken can deliver excellent savings and improve learning retention in the retail sector. Let's now look at another sector where learning management systems are commonly used to deliver compliance and certification training – Local Government.
Local Government sector: St. Helens Council
In the Local Government sector, compliance training is a crucial aspect of learning and development. When St. Helens Council appointed Hubken to deliver an LMS that would comply with Data Protection regulations, deliver employee compliance training, and integrate with an existing HR system – all while improving learner engagement – we recommended Totara Learn as the ideal solution.
With Data Protection being a priority for St Helens Council, our fully managed, ISO 27001 certified hosting environment made it perfectly suited to handle the council's confidential learning and compliance data. This, combined with Totara Learn's open-source flexibility, meant we were able to successfully and securely integrate the LMS with the existing HR system.
With this in place, we began customising the Totara Learn design to match the St. Helens Council corporate site brand. Whenever a new LMS is introduced to an organisation, it's important to make the software as familiar as possible for users. The aim is to provide a consistent learning experience across software elements so that learners are engaged and comfortable with the platform. Thanks to the Totara platform's flexible customisation options, this is something we at Hubken can implement for our clients as part of our HubkenCore offering.

As part of a pilot test to introduce the platform to its users, St Helens Council delivered its Data Protection course through Totara Learn. The results demonstrate another excellent example of Totara being used to rapidly transform learning and development. Within the first four weeks of launching the platform, 1,600 employees achieved compliance certification by successfully completing the Data Protection course – with 88% of users logging in to complete the training online.
These impressive results illustrate just how a Totara LMS can have a huge impact on organisational learning in a very short time frame. Let's take a look at the positive effect Totara Learn can have in the Education sector.
Education sector: Yellow Room Learning
With effective learning at its core, it's no surprise that Totara Learn is popular with many organisations in the Education sector. One such organisation, Yellow Room Learning, successfully switched to a Totara LMS with a view to utilising its hierarchy system. Showcasing another great example of Totara being put to good use, this is their story.
Expert in identifying and preventing cyber-attacks, Yellow Room Learning (YRL) educates its clients in all things information security. Delivering Security Awareness training to learners around the globe, YRL identified a need for an enhanced multi-tenancy LMS that, unlike its previous system, was fully responsive on mobile devices. The organisation also required a system that reflected the YRL visual design and was further customisable for larger clients who desired their own sites. So, we pointed them towards the multi-tenancy and Hierarchy features offered by Totara Learn and set about bringing their solution to life.
Following a six-week implementation period, YRL's learning site was launched. The site has been completely customised to reflect the unique YRL brand identity, and as Totara Learn responsively adapts to each digital device platform, the new LMS site works seamlessly on mobiles. To meet YRL's multi-tenancy requirements, we tailored a soft multi-tenancy solution using Totara Learn's adaptable Hierarchies tool. With this function, YRL is able create each client as a separate organisation with designated access to their own training and e-learning modules.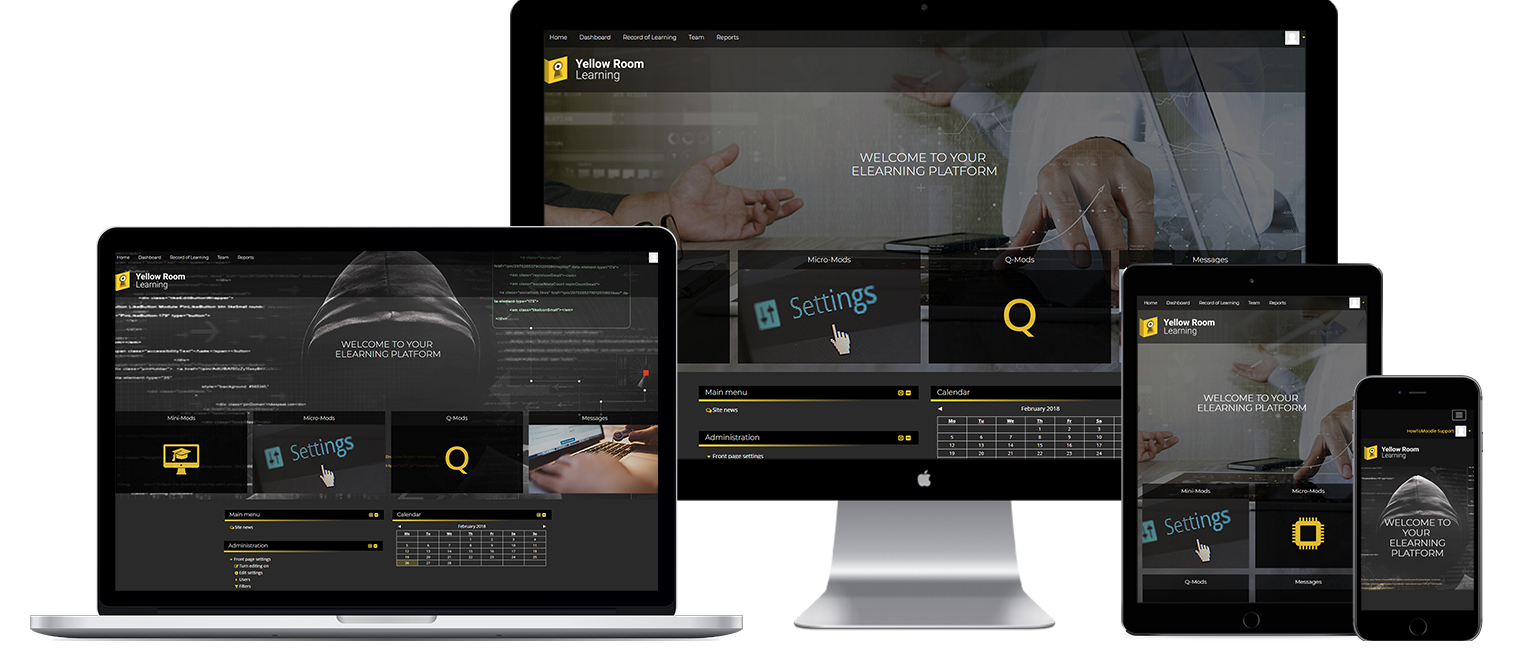 The outcome: YRL is able to manage the learning of smaller clients via Totara Learn while also attracting larger clients looking to have their own personalised site for learning. Furthermore, the new e-learning environment has been commended by clients for its ease of navigation and excellent reporting capabilities – which has in turn increased learner engagement. This implementation and others like it are good examples of Totara being successfully used to facilitate client-facing learning, reminding us that a good LMS needn't only be used for internal L&D strategies.
Join the success - implement Totara Learn at your organisation
We've given you just a brief look at some good examples of Totara in practice, and we're sure you can already see the benefits. To see even more instances of Totara Learn being used to enhance learning and development in a range of sectors, visit our case studies page. To learn more about Totara tools and their different functions, head to our 'What is Totara?' blog.
If you're ready to make a success story with Hubken and Totara Learn, speak with one of our friendly representatives. We'll show you exactly what you can expect from a Totara LMS and explain how the platform can help you reach your organisational goals. Book a free demo today.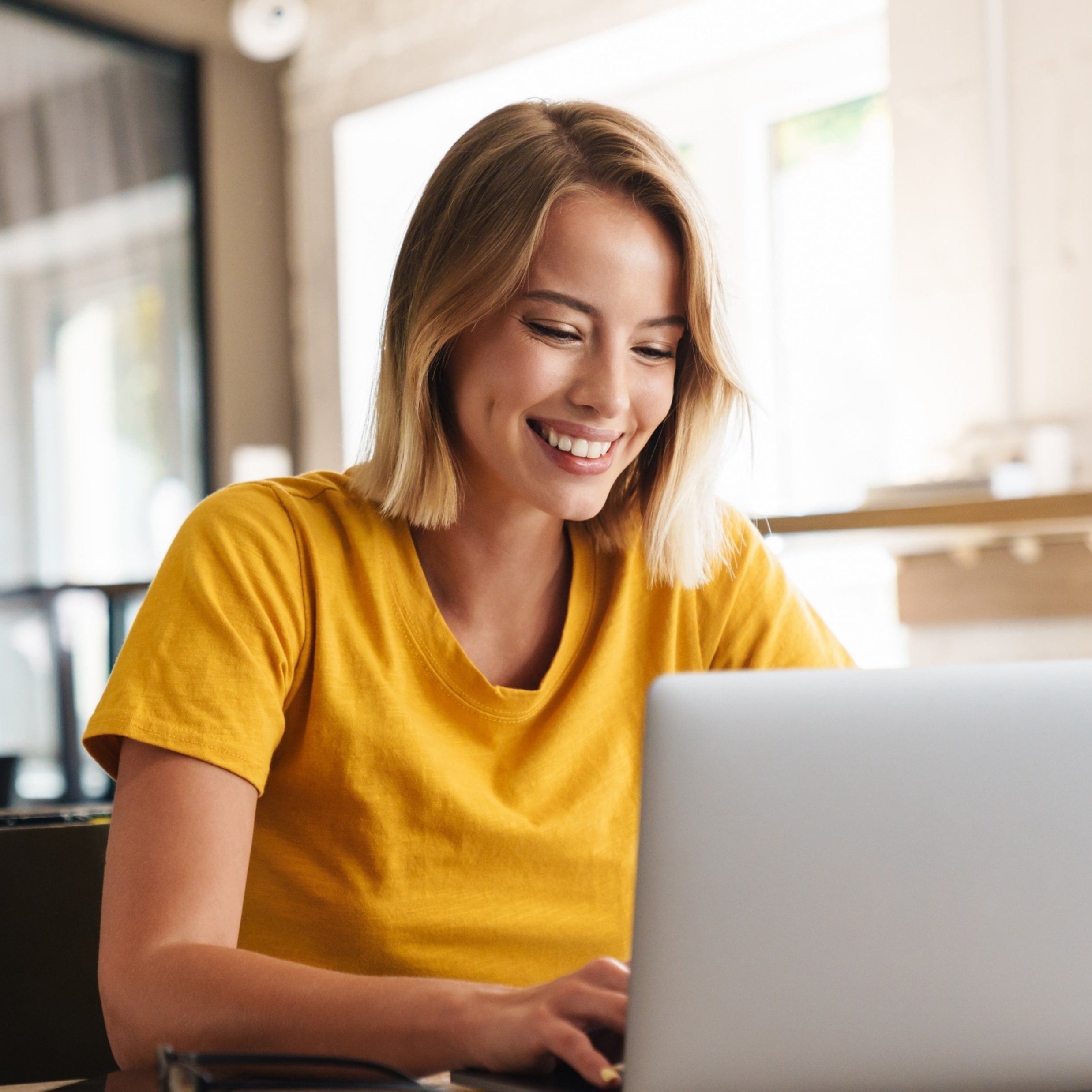 Explore HubkenCore – our unique SaaS LMS offering
Ready to see how our new LMS bundled solution is revolutionising how you purchase an e-learning solution?