Continuing professional development (CPD), despite providing numerous organisational benefits, is often perceived as an unnecessary luxury for many businesses. A 2020 report found that only 29% of organisations had clear learning and development plans in place (CIPD, 2020), suggesting that many businesses simply assume their employees are learning 'on the job'.
The problem with this mindset is multifaceted. Firstly, with no formal means of delivering or measuring CPD, employers can't be assured that employees are performing tasks correctly, let alone to the minimum desired output. Secondly, with their skills not properly assessed or developed, employees are likely to be performing well below their potential. Contrary to belief, CPD isn't merely an optional 'nice-to-have' that benefits employees in their long-term career growth - it's an essential tool that employers should be utilising to their benefit. Need more convincing? Join us as we count down 5 reasons why continuing professional development is important.

Continuing professional development: a continuous and planned learning and development process in which learners increase their knowledge and understanding of a subject area or role. With CPD, employees can learn new skills, broaden their range of duties, identify career opportunities, and measure their performance growth over time.
Why is continuing professional development important?
1. CPD delivers an excellent ROI
An investment in staff CPD is ultimately an investment in organisational profit. A study conducted by the American Society for Training and Development (ASTD) found that organisations investing in comprehensive employee training enjoyed 24% higher profit margins and a 218% higher average income per employee. To achieve similar income levels without CPD, an organisation would need to double their workforce numbers.
Delivering a clear return on investment, continuing professional development can be integrated into the flow of work across an organisation to ensure all employees benefit from the additional training and performance benefits. A simple and highly cost-effective way of achieving this is by using an LMS combined with a performance management platform, such as Totara Learn with Totara Perform. With these tools, employees are not only provided with the learning content they need to succeed, but employers and managers can meaningfully track all aspects of each employee's development with the comprehensive performance tools featured in Totara Perform. With the metrics and data provided from both platforms, measuring the ROI of a CPD strategy is straightforward.
Prioritising CPD and integrating e-learning tools to do so overcomes what the ASTD report describes as the "accepted financial accounting and reporting structures that don't treat training as an investment but as a cost—and a "hidden cost" at that". Again, shifting that mindset from 'cost' and 'luxury' to 'investment' is crucial to realising the true value and importance of continuing professional development.
2. Committing to CPD reduces staff turnover
Aside from contributing to profits, continuing professional development is also proven to cut costs thanks to its ability to attract and retain talent. 94% of employees would stay with an organisation longer if there were better learning and development opportunities (LinkedIn, 2020), meaning CPD can have a significant impact on your organisation's turnover rate. But why is this?
According to a Deloitte survey, employees (especially those aged 31 and younger) considered job advancement and leadership development opportunities as effective retention initiatives (Deloitte, 2020). The same survey found that 37% of employees planning to switch jobs cited lack of career progress as one of the top factors influencing their decision. Simply put, young workers are savvier when it comes to what they can (and should) expect when it comes to their professional development. With employee progression increasingly important to younger workers, investing in CPD is a sure-fire way to retain young talent and fend off the competition amidst the 'great resignation'.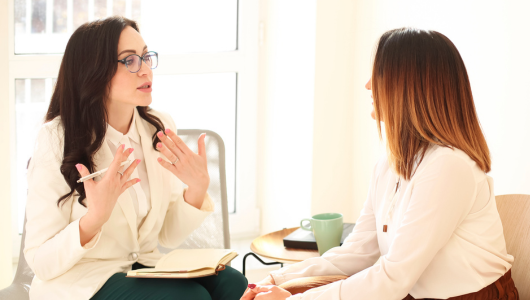 3. CPD is a powerful tool for boosting employee engagement
A 2023 LinkedIn Learning report found that only 26% of employees had been challenged by their organisation to learn a new skill. Staff that aren't challenged are often unengaged and therefore unmotivated to perform to the best of their ability. As reported by HR News, 'languishing' is a state of being highlighted during the pandemic that continues to be a defining characteristic of disengaged workers. Languishing workers often perform acceptably, but are in fact struggling, feeling aimless, despondent, and otherwise unmotivated. For workers like these, CPD can fulfil two very important functions when properly introduced.
By continually monitoring and meeting with languishing employees, managers can provide better structure and motivational goals through personal development plans and learning modules to encourage engagement and boost productivity.
The CPD framework is beneficial for addressing and overcoming mental health issues associated with languishing employees and can be explicitly linked with internal wellbeing programmes and policies.
Gallup's latest research suggests that global employee engagement levels stand at just 21% - meaning the potential for improving engagement is significant regardless of sector or location. As shared by eLearning Industry, companies that adopt e-learning technologies typically improve employee engagement by 18% - showing the clear correlation between e-learning CPD strategies and improved engagement levels.
4. Skills gaps can be filled using CPD
Increasing skills gaps pose a major challenge to employers. Unable to find or attract the new talent required for organisational development, many companies are falling behind due to a simple lack of skills. Consulting firm Korn Ferry painted a worrying picture in their recent report which suggested that over 85 million jobs could go unfilled by 2030 due to a lack of skilled workers. With this in mind, investing in developing the skills of existing workers makes even more sense. Indeed, according to a LinkedIn L&D report, 64% of L&D professionals see reskilling the current workforce to fill skills gaps as a major priority.
A comprehensive continuing professional development strategy can be employed to achieve exactly that – tying organisational skill requirements with employee development. And with rapidly advancing AI technologies, the need to bring employees' skills up-to-date with CPD has never been greater. In fact, IT executives "cited talent availability as the main adoption risk factor for the majority of IT automation technologies (75%) and nearly half of digital workplace technologies (41%)" (Gartner, 2021). Without a powerful L&D initiative in place to ensure these skills gaps are filled, it's easy to see how organisations could quickly find themselves irrelevant.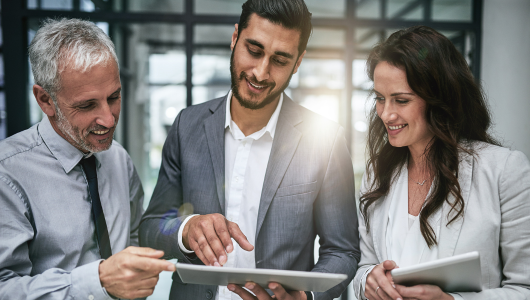 5. CPD can uncover underutilised skills
CPD isn't just a case of telling employees how to be better at something – when used properly CPD can actually harness previously unexplored skillsets. Why is this important? The aforementioned Deloitte survey found that 42% of respondents looking for new employment believed that their job did not make good use of their skills and abilities. By not recognising and appropriately assigning employee's strengths and skills, organisations are not only at risk of losing staff, but of underusing their own workforce.
With CPD, organisations have a means of balancing organisational goals against employee career goals. Integrating existing skill sets (academic or otherwise) into an employee's development plan means they are likely to feel more valued, and in turn can be assigned duties better suited to their dominant strengths. Using a holistic approach to continuing professional development, it is possible to expand an organisation's skill base simply via identification, before any additional learning or training has even taken place.
The importance of continuing professional development
With its ability to generate profits, increase staff retention, improve engagement, fill skills gaps and better deploy workers, there is no denying that continuing professional development is important to the success of any organisation.
If it's high time that your organisation invested in CPD, we're here to help. We've helped countless businesses enhance their CPD offering with our powerful LMS solutions, and we'd love to explore how our expertise could benefit your company. Contact us today to arrange a friendly discussion about your CPD needs and discover how our technology and service could help.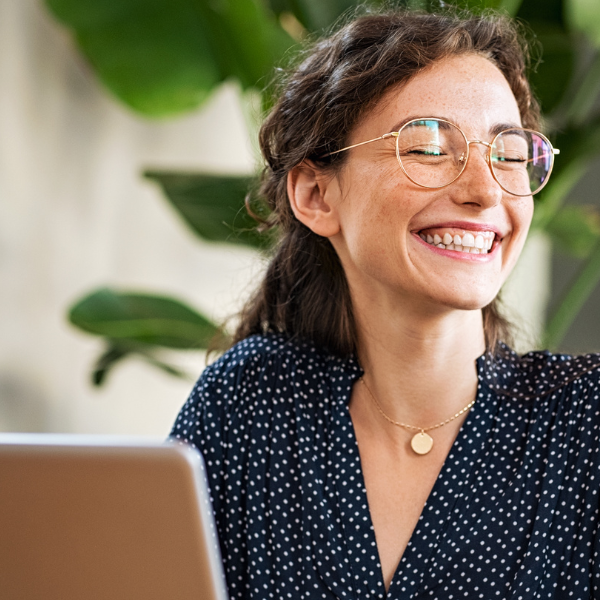 Grow your organisation with CPD and e-learning technology
Book a demo and discover how our LMS and performance development packages can deliver excellent CPD results.