E-learning technology has rapidly changed over the past few years, transitioning from a simple learning management system (LMS) hosting and managing learning content, to today's modern cloud-based SaaS LMS designed to deliver high quality organisational learning outcomes.
And as these technologies have evolved, it's critical that you look at your current LMS and ask the question:
Is your LMS still helping you achieve your organisation's L&D objectives?
For nearly 20 years, Hubken have been delivering learning management solutions for organisations of all sizes and across a variety of sectors, and in our experience, there are a few key reasons that continually prompt organisations to change the LMS they use.
The most common ones are:
Difficult to use/ administer


No longer fit for purpose


Poor customer support


Poor analytics and reporting


Lack of integration to other systems


Too expensive
1. Difficult to use/ administer
According to Brandon Hall Group's recent Learning Technology Trends Survey, 44% of organisations with LMS's are looking for a replacement within the next two years, with a huge number of respondents (87%) saying the key reason is that they needed a better user experience.
With every type of LMS, there are two categories of users: the administrators who set up, execute and manage both the variety of learning programmes and the learners who use them. The experience for both must be straightforward and intuitive – if your admins are spending a significant amount of their time simply trying to learn the ins and outs of the platform, establish hierarchies, or introduce some basic levels of automation, this represents a complete waste of their valuable time.
And the same goes for your organisation's learners. If they find it difficult to navigate the LMS platform to find valuable learning content, encounter obstacle after obstacle, are unable to share content or monitor their progress, they will simply lose patience and interest in the LMS, resulting in low engagement rates, making it difficult to achieve your organisation's learning initiatives.
If your users are frustrated with the way your LMS should be working and if your LMS admin team has to continually refer to the training guide in order to perform simple tasks, it's time to look at replacing your LMS. Your LMS needs to be aesthetically pleasing and well designed to hold learners' interest. It needs to be easy to navigate.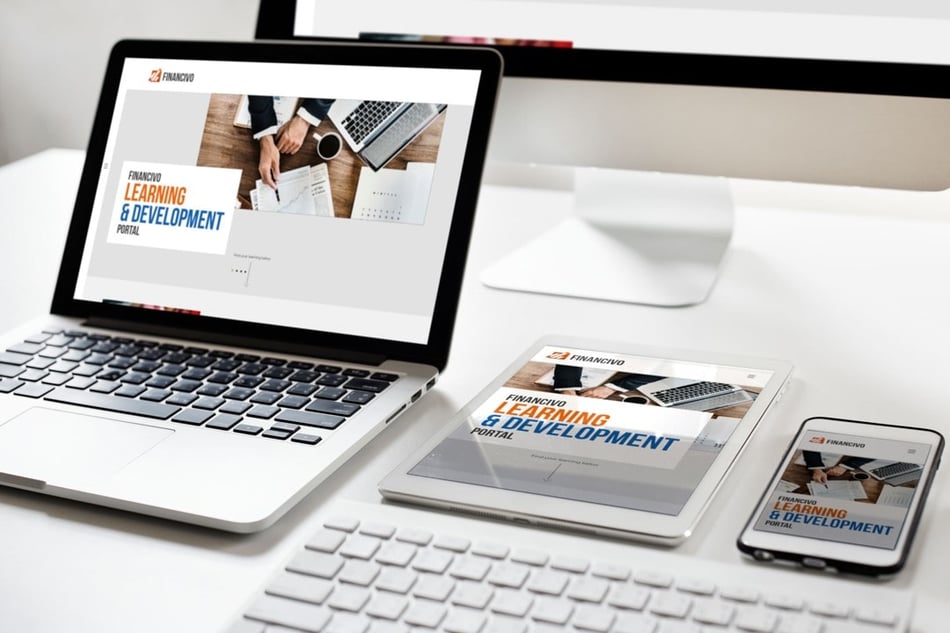 All users, whether Admins, Trainees or Managers, should find the information, modules, or 'how to' points that they require with minimal effort. In short, it needs to be completely intuitive.

2. Not fit for purpose
Organisations need their LMS to be able to grow and scale in order to meet their continually changing requirements. For example, is it difficult or costly to add new features to improve the functionality of the platform? Or do you need to expand your workforce and need an LMS that can handle more active users every month? If your current LMS isn't standing the test of time, the need to change is urgent.
You might have started with a specific learning objective in mind, but if the list of objectives has significantly grown and as a result, you've outgrown your LMS, it's time to change. Moreover, there are always industry and technology advancements and you want to make sure you are continuing to get the most for your e-learning investment.
As an example, today's learners now expect their training experiences to include mobile, gamification, social learning and collaborative opportunities to work and learn together. If your current LMS is confined to simply hosting and managing learning activities, you're missing out on a number of opportunities to truly connect and engage your learners.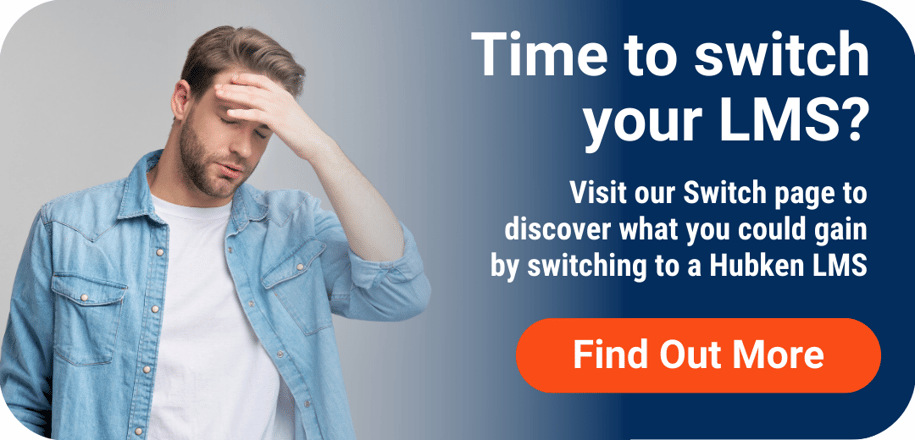 3. Poor customer support
The support you are paying for with your LMS needs to be working for you. Are you paying for every support call? Do you have a limited number of support calls each month? How responsive are they? Is it getting frustratingly difficult to get changes and updates done?
Support can be an expensive hidden cost (as I discuss later) and therefore you need an LMS provider that fully understands your needs and can tailor the LMS solution to fit your organisation.
As this should be a true partnership, how is your current LMS vendor responding to your needs? If you're struggling to make the partnership work, remember that there is a sea of LMS providers to choose from.
Look for an LMS partner who has the ability to always stay relevant and up to date on the latest technology. Moreover, you want one that is responsive when you have questions on both IT and the platform.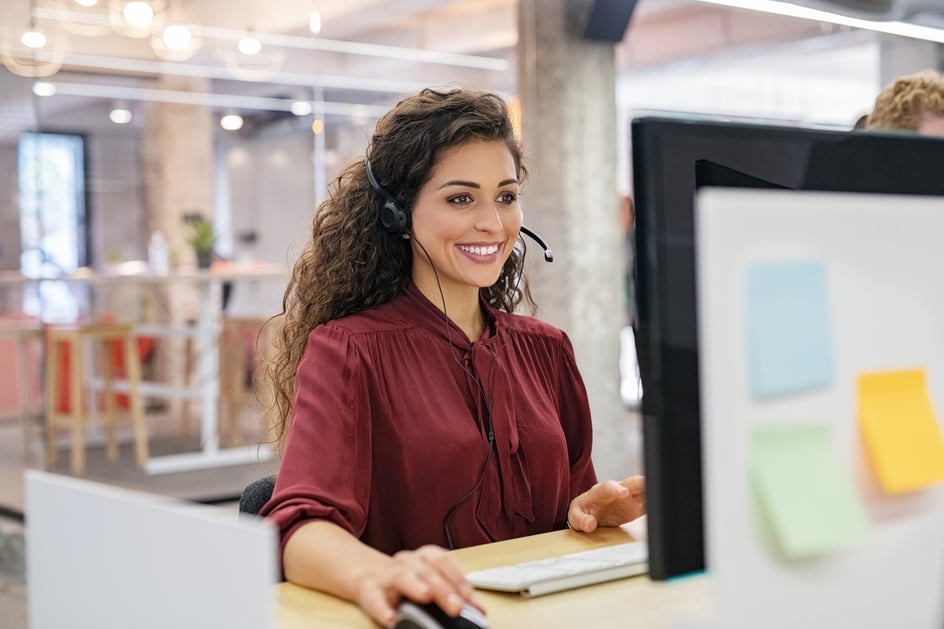 When you make the switch, the level of support becomes critical, as does the level of training for you and your employees, ensuring that the implementation process is comprehensive.
Do they have videos to help you learn or quickly answer questions?


Do the support articles seem comprehensive, or are they superficial and unhelpful?


If you do have a technical issue, what is the response time when you contact support?


Who will you be speaking to? Is someone dedicated to your account, or do they have people on standby to help?


Will you be speaking with a bot, or a human?


Do they offer unlimited support?
4. Poor reporting and analytics



Any modern LMS needs to have flexible and customisable reporting across all your learning programmes and if your LMS platform isn't providing the information you need to make informed, data-driven decisions, it's time to switch.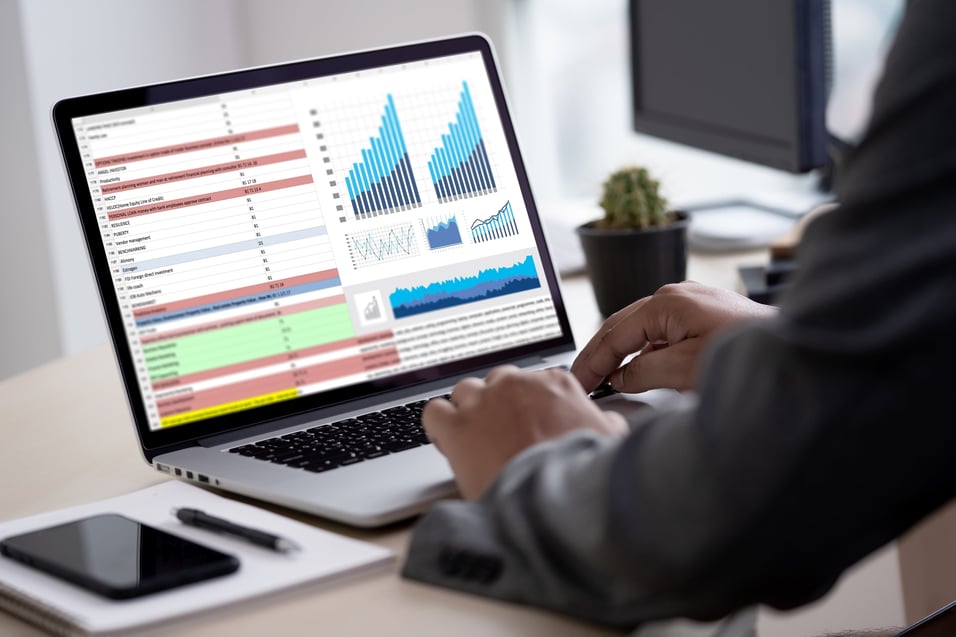 Can your LMS track individual and team progress to tell you how many users completed a particular certification exam on their first attempt?


Does it provide simple and understandable metrics to inform how your organisation is progressing toward achieving its compliance goals?


Can you automatically create reports based on up-to-date data?


Do you know what your employees are learning, how their progress is going, and what courses they are completing?
You need to give your managers the tools to be successful. In particular, this means the ability to increase engagement, download/share reports, and know who still needs to complete which training activities. If your current LMS isn't giving you the analytics to see real insights into your organisation's complete learning objectives, this represents a true reporting disaster for your organisation.
The analytics and reporting capabilities of your learning management system are key to uncovering the insights you need to improve your L&D programmes and support organisational success.
5. LMS lacks integration with other systems



If your current LMS either can't, or is difficult to integrate with existing your existing systems, it's clearly making everyone's job much more difficult and inefficient (and therefore, costly!).
For example, your business likely has an HR information system, and if your LMS cannot integrate with it, you're likely finding a number of issues including learner usage discrepancies, dual data entry, or incomplete user records. It's important that your company's LMS can communicate smoothly with your company's technology stack in order to make everyone's jobs easier and more efficient.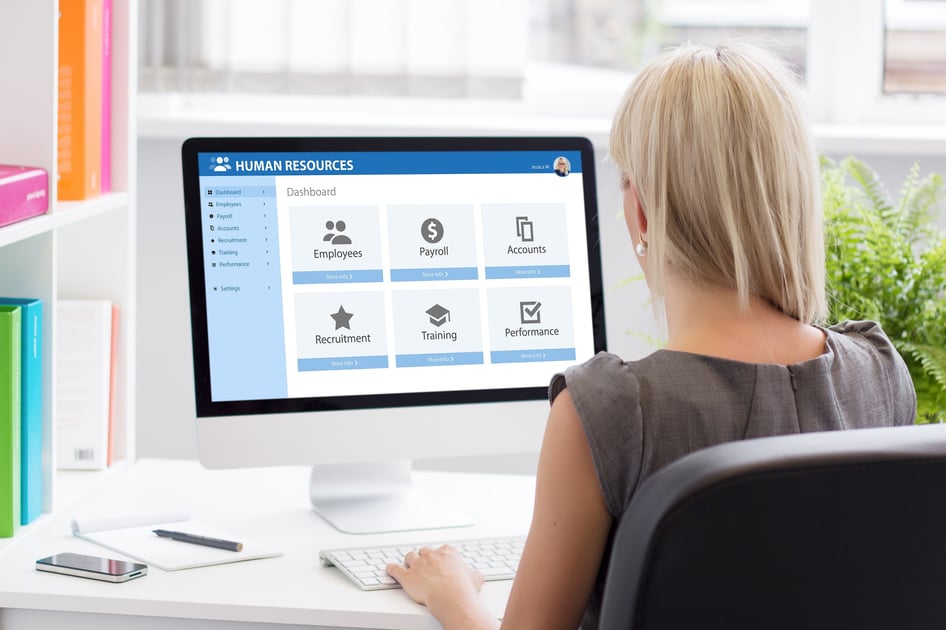 Important integrations that your LMS should be able to manage include:
Customer relationship management tools (e.g. Salesforce)


HR management tools


Compliance


eCommerce (e.g. Shopify)


Single Sign-On (Connect your learning platform with your Google Apps and social media platforms)

The inability of your LMS to integrate with other business tools is one of the key reasons why organisations find themselves replacing their current LMS. When looking to switch to a new LMS, find one that easily integrates with all or most of the above technologies.

6. Too expensive



Your budget will undoubtedly have played a key factor when your LMS was chosen. But too many organisations may have only considered the upfront costs, and having adopted a particular platform, you are now finding some of the hidden costs are now making the original decision much less economic. Going with the cheapest option is not always the best solution, and you may now be finding that your LMS solution is missing key features, meaning you're having to pay for extra support, paying for upgrades or additional maintenance fees.
Pricing is always going to be a factor, but you need to be aware of the hidden costs that come with many LMS solutions. One easily overlooked factor is time. Often, for example in a Moodle LMS, there might be no or little initial pricing costs, but if it's taking up significant amounts of your business's manpower just to manage the platform, it might well turn out to be more expensive than an LMS that fits smoothly into your existing systems, but has a larger upfront pricing cost.
And it's not just free systems like Moodle that have hidden time and monetary costs, so it's critical that when looking for a replacement LMS, you understand all the potential costs, such as included system installation and customisation, staff training and customer support all by trained experts.
Conclusion



Before you start your search for a new LMS partner, identify the 'must have' and 'nice to have' features and understand how these features will work in practice within your organisation. And be clear what the current pain points with your existing LMS are so that you can home in on where it's letting you down and therefore focus on what you need.
Is SaaS LMS a better option this time? We'd strongly suggest that you really should be moving to a SaaS solution, giving you a modern, future-proofed solution, supported by a dedicated LMS team of experts. And set up time is likely to be much faster.
Replacing your LMS is a big decision, but it doesn't have to be a daunting one.
You're looking for the 'perfect' LMS for your organisation and taking into consideration the tips above will help ensure a smooth and successful transition.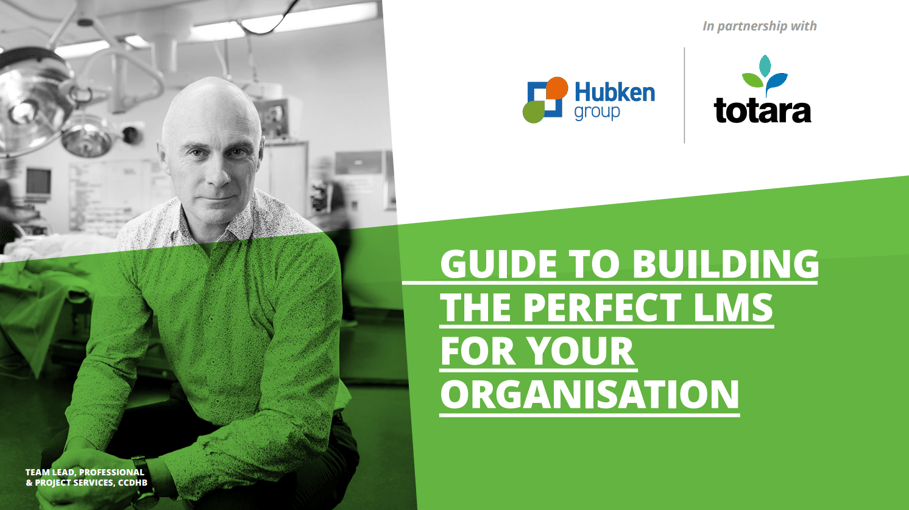 Get in touch today



Ready to talk to one of our e-learning experts?
Hundreds of clients and thousands of users rely upon Hubken for their learning and development needs. If you have an LMS question and would like to explore how we can work together, contact Hubken today.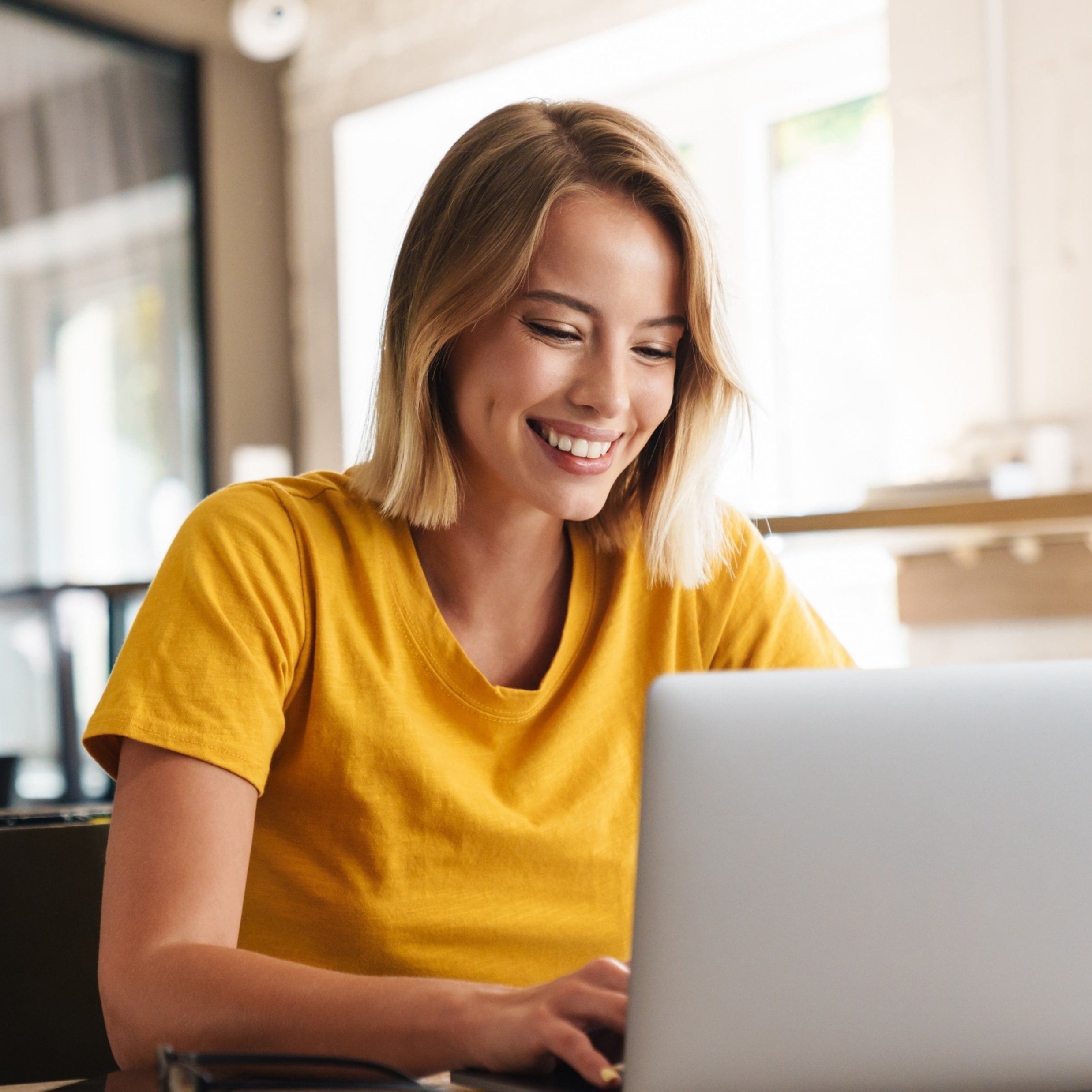 Explore HubkenCore – our unique SaaS LMS offering
Ready to see how our new LMS bundled solution is revolutionising how you purchase an e-learning solution?