If you're looking to provide students with an effective and professional way to showcase their work then Mahara may well meet your requirements!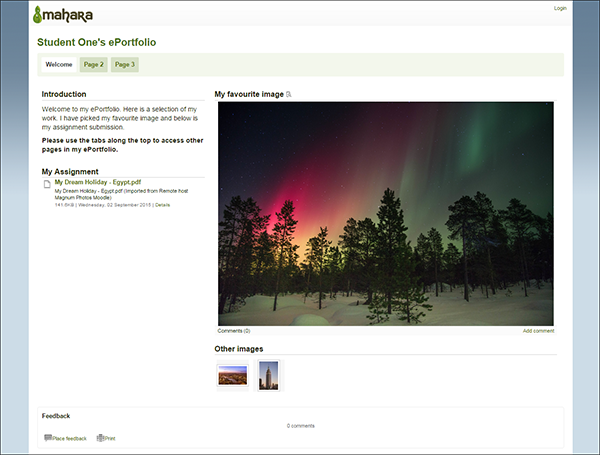 Mahara is an open-source web-based application which allows users to build fully customisable pages of digital artefacts (images, documents, blogs, web links, multimedia) and share these with other members of their organisation or simply via a URL.
Moodle or Totara can be linked to a Mahara site providing quick access via a single sign-on and can also be configured to allow students to easily export their Moodle / Totara course contributions to Mahara for inclusion in an ePortfolio (a page or collection of pages). Moodle / Totara content that can be exported includes:
Forum posts
Assignment submissions
Glossary entries
Having installed a Mahara plug-in and configured this to communicate between your Moodle / Totara and Mahara site, a student can then simply export their content via the interface:

In order to present their work, a student needs to create a Page in Mahara. This page is fully customisable and the student simply drags content onto the page via the user interface: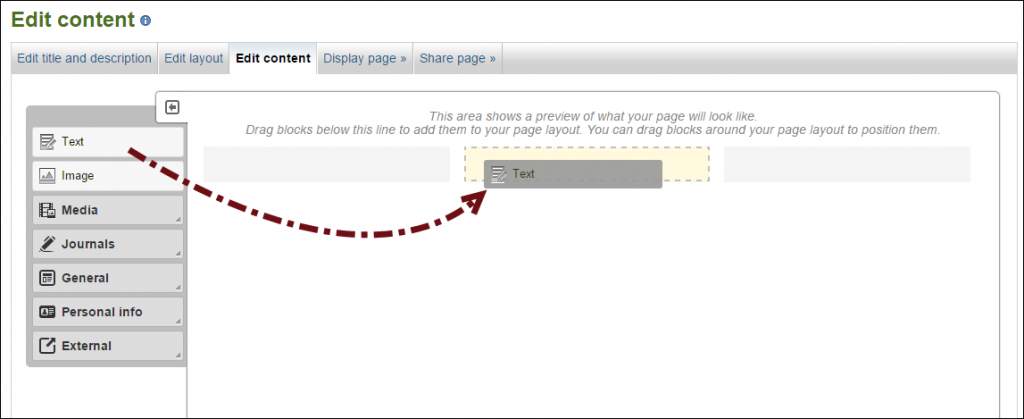 Any content exported from Moodle / Totara is available in Mahara and can be dragged onto a page in a similar way.
If students wish to publish a page, they can choose to share it with all users of the Mahara site, a defined group of users within the site or via a URL (allowing people without a Mahara account to view their content).
Students may want to publish a series of pages; to do this, students simply create a Collection and choose the pages they wish to include in the collection. To publish this collection, the student follows a similar method to that for sharing a page.

A Mahara site can also be branded in a similar way to your Moodle / Totara site to provide a seamless and consistent user experience.
If you feel that a Mahara site could add value to your Moodle or Totara LMS project, then please contact us and we'll be happy to advise you.