Moodle 4.0 is on its way, bringing exciting new user-experience changes that will make using Moodle simpler and better than ever.
What's new in Moodle 4.0?
Following extensive surveying of the Moodle Community, a radical redesign is in the works, aimed at improving how Moodle users navigate around their site.
Moodle 4.0's new design introduces a 'clear, fresh and contemporary' set of primary and secondary menus. Due to launch in March 2022, these changes will provide a more intuitive user experience.
The key changes that are to be introduced are primarily focused around navigation and are intended to:

Make it easier for a Moodle user to navigate through the Primary and Secondary Menus


Make it easier for users to see exactly what is needed for them to complete a course


Make it easier to create and manage courses

As you can see from the images below, the UX prototype has updated the Primary horizontal menu by using tabs, adding in a My Courses menu item to make it much clearer for a Moodle user to identify those things that are most important to them.
Critically, the primary menu will continue to be customisable so that bespoke menu items can be added, either as additional items or as dropdown categories.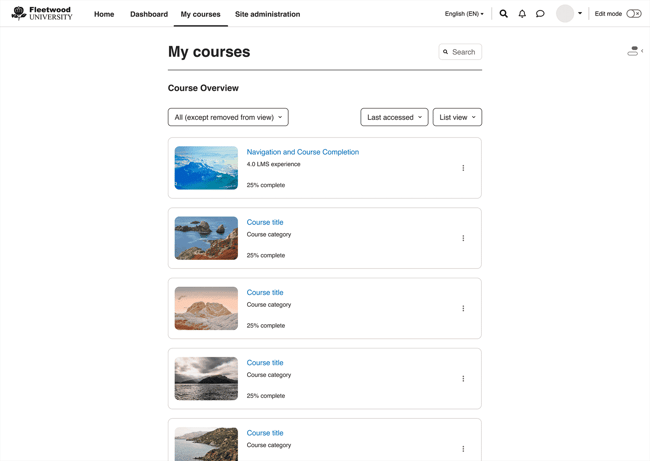 The inclusion of a secondary menu which prioritises the most important links for user and 'hides' less important links with the addition of a More tab, further gives Moodle 4.0's navigation a clear and modern look and feel and represents a vast improvement on the latest versions of Moodle.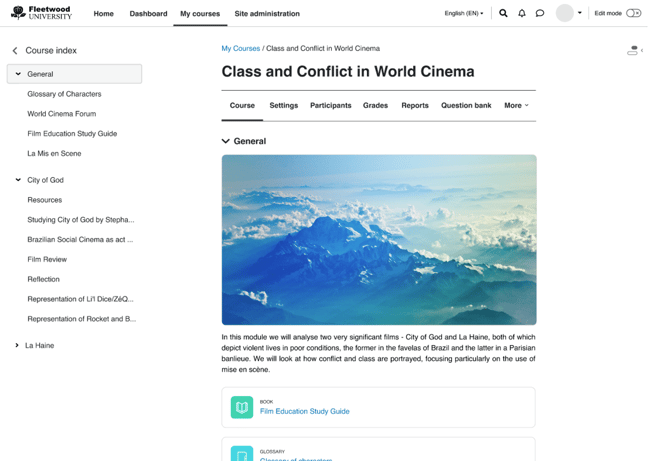 Moreover, these improvements will be replicated across all devices – desktop, tablet and mobile – giving users the same upgraded experience whichever device they log in with.
Hubken's LMS team are watching these new developments closely and will be keeping our customers fully informed so they will be able to take full advantage of these exciting new Moodle developments when they are launched.

Talk to a Hubken LMS specialist about creating an engaging learning platform for your organisation.