Moodle's first major release of 2019 has now landed with 3.7 and brings with it a range of new features, improvements and fixes to improve the world's most popular LMS. Every release with Moodle has huge contributions from Moodle HQ and the wider community. This release alone has had over 1,300 direct contributions from over 120 developers across 20 countries. This is a great testament to Moodle's open source philosophy still being incredibly popular across the world.
This version has a dedication to one of the biggest contributors to the Moodle project, The Open University, who have been using Moodle for their distance learning programmes since 2006. Some of it's biggest contributions have included the Roles system, Quiz and Question Bank. (Did you know, there are now more than 1.6 billion quiz questions being used around the world!)
Moodle 3.7 Highlights
Forum
• In-page reply to a post
• Reply privately
• Starring and sorting discussions
• Manual locking of discussions
• Large-scale back-end improvements to improve accessibility and future improvements
Why we love this:
The Forum activity is one of the most popular activities in Moodle and is also one of the oldest. These new features have been long-requested and greatly enhance the user experience of the social message-board. With new features in the pipeline for 3.8, we can't wait to see what comes next.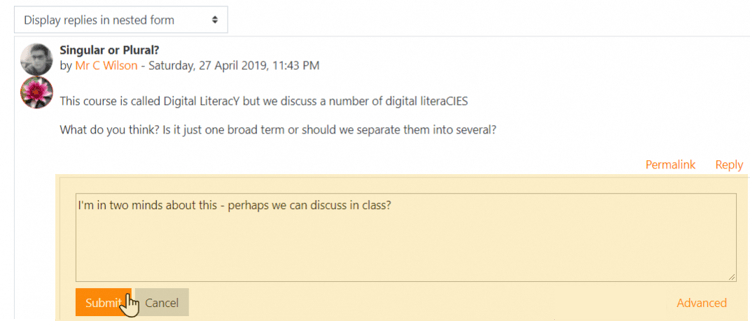 Custom Course Fields
• Add custom fields to your courses
• Store and display additional information to learners
Why we love this:
Custom fields have been a common request from our clients over the years. The inclusion of these in 3.7 will bring great improvements to keeping users informed of specific course information.

Messaging
• Muting conversations
• Group message notifications
• E-mail digest of new messages
• Personal message and notes area
Why we love this:
Moodle's messaging system had a huge interface improvement in 3.6, with a new messaging drawer and group messaging. These features continue on that work and will benefit users that need to mute particularly busy group chats and give them greater control on how/when they receive their messages.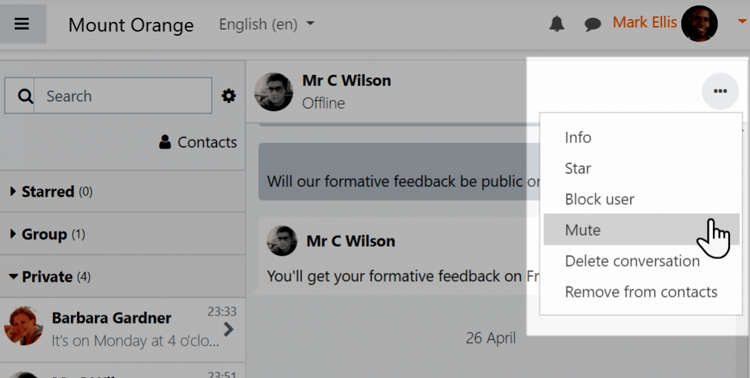 Advanced Learning Analytics
• Create, delete, import, export Learning Analytics models
• Evaluate imported models
• New predictions targets
• New model to generate insights on upcoming due activities
Why we love this:
Learning Analytics in Moodle can really help administrators to take a proactive role in shaping the outcomes of their learners by providing them with key insights into how the learners are progressing on their learning journey. These new features enhance the analytics, particularly the new targets that include highlighting learners at risk of not achieving the minimum course grade.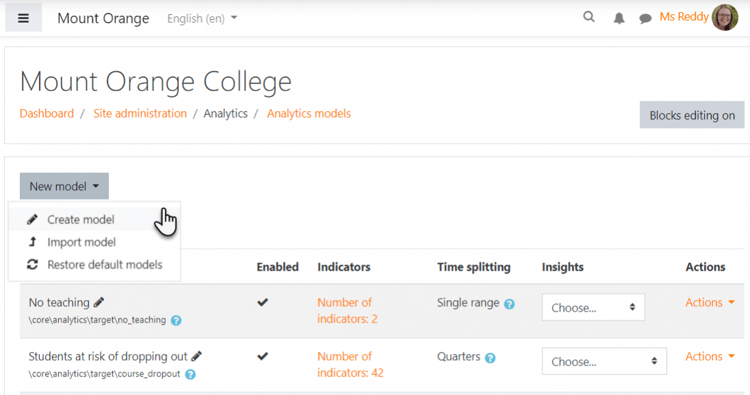 Badges
• Open Badges v2.0 support
• Integration with Badgr backpack
Why we love this:
Digital credentials continue to grow in popularity so it's great to see the Badges in Moodle now supporting the latest in current standards for Open Badges. Also, with Mozilla Backpack soon to be closing down, it makes sense to integrate with another widely used backpack platform "Badgr".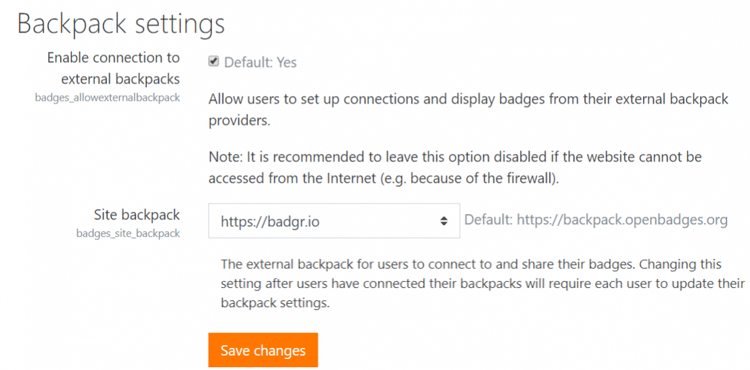 Find out everything you need to know about Moodle with Hubken:
Moodle comes out with major version upgrade every year, read more about the latest version here: