Growing your business is an exciting prospect. However, as your company thrives you may run into some bumps in the road which could slow down your development. Many rapidly growing businesses often find they're constantly managing these disruptions so addressing these 'bumps' early on or putting solutions in place prior to the problem arising is essential to success.
Solutions to many of these problems can often be found through adopting the right LMS and knowing how to use it. We've outlined some common issues a growing business may face below and how your LMS could be the answer to solving them.

Maintaining quality as a growing business
With any rapidly growing business there is an increased demand for your services. All too often, an unfortunate biproduct is that you may notice inconsistencies in the delivery quality of those services that you were once able to maintain when running a smaller operation. A common culprit of these operational inefficiencies can be the result of improper training of new staff.
The rapid influx of new starters that come on board often means that it's impractical to carry out a high standard of face to face or manual inductions. If new staff aren't getting the correct training or proper insight into the culture/ethos of your company, they then cannot be expected to maintain the same standards. Investing in an LMS is the most efficient way to onboard new employees as they can be trained anywhere, anytime and in large numbers simultaneously meaning they can get up to speed as soon as possible.

In addition, a huge benefit of learning through an LMS is that you can track and monitor whether training is being carried out and how well employees are progressing through the process. This is hugely important to a business that requires compliance training to be completed before employees can move on from their induction period. If it becomes apparent that courses aren't being completed or if employees are struggling, then these tracking features offer employers or managers the opportunity to provide the necessary support to those in need of help rather than letting it go unnoticed. Using these features in your onboarding process not only ensures employees are well equipped with knowledge/training but that they also feel supported right from day one.

Moreover, adopting a modern LMS will drive consistent learner outcomes across your rapidly growing and diverse workforce. These LMS's provide onboarding and ongoing teaching across multiple pathways, thereby catering for all your workforce and the differing learning styles and messages. Mandatory training can even be scaled and carried out on mobile devices, e-learning courses and specific training videos can be delivered to learners based on role, learning style or responsibility. In short, your LMS can play a crucial role in maintaining consistent training and messaging across your organisation.
It's natural that as your business grows, the training your staff receives will also rapidly evolve and as a result, the training that employees have received may become redundant. The benefit of having a fully hosted LMS is that you can easily adapt and develop training to meet your current needs. You can easily add courses for upskilling of current staff or edit current training for new starters therefore diminishing the likelihood of operational inefficiencies due to out-of-date training courses.
Employee retention
As today's Great Resignation continues and if, as some surveys have suggested, that nearly 66% of employees are considering a job change this year, employee retention is arguably more important than employee onboarding. As such, it's equally as important to think about using your LMS to look after current employees as it is to train new employees.
As a growing business, your employees may notice a change in the intimate culture they've been used to. This shift can lead to discontentment as individuals may feel they aren't being seen/heard in the same way that they were before. What employees need is the reassurance that their career boasts longevity and security. For example, one particular solution that benefits both employers and employees is offering up-skilling programmes. Using an LMS to offer further skill development is a great way to make employees feel like you are invested in their future which as a result leads to a higher percentage of employee retention.

In addition, as your business rapidly grows and you continue to hire staff, advertising that you offer ongoing upskilling programmes to future candidates is hugely beneficial as it reassures potential employees that they're choosing a company that prioritises their future growth and development.

In addition, for many smaller to medium size business, carrying out face to face upskilling programmes for a select number of staff was once a costly concern as it meant finding the time to gather everyone together without eating away at valuable working hours. Using an e-learning system that's flexible and offers multi-channel access means your employees will be able to complete these courses at their own pace, both during their standard working hours or in their own spare time if they prefer.
Developing departments
As your headcount grows, job roles and responsibilities become increasingly distributed and rapidly move beyond being able to be carried out by one person. An individual accountant may be joined by several others to make up an accounting department. As this happens, it's crucial to ensure there is a clear differentiation between roles and what is required of an employee in reference to their position in the company.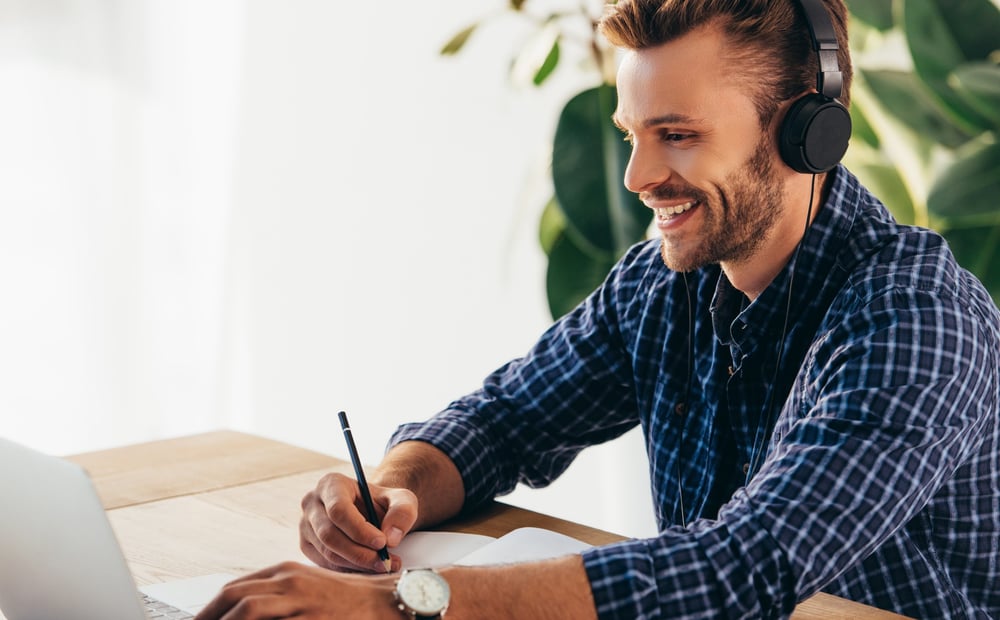 Using an LMS allows you to easily reflect your unique organisational structure and create hierarchies and job assignments so that each employee can be assigned tailored learning plans according to their department. Once this has been established it makes it easier each time a new team member is recruited as you can use automations in your LMS to immediately assign new starters to the relevant programme.
Remote working
It's a known fact that most businesses are now looking adopting some kind of remote working. However, despite all of it's benefits, working from home can leave employees at risk of feeling isolated especially when starting a new role.
Using social features in your LMS is a great way to retain that community feel as it encourages learning socially and collaboratively. A platform such as Totara Engage facilitates features such as workspaces, integration with Microsoft Teams or even rating and liking content. Having this type of interactive learning platform simulates a face-to-face team working environment as people interact with each other and in turn are encouraged to share their experiences whilst carrying out the training.
Using your LMS for customer growth
An LMS isn't just for training staff. As a growing business it's likely that you'll find educating potential customers or investors an essential part of your expansion. You can use your LMS to create training sessions/online presentations or workshops to educate people externally.
As with staff training, engagement can be monitored, ensure that messages are consistent, tailored for specific customer groups and even be an additional source of revenue generation.
Get in touch today
Whether you're on the verge of expansion and have found this article in anticipation of future rapid growth or you're looking for solutions to issues that have already surfaced, now is the time to think about using an LMS as a helpful tool in your company's growth.

Hundreds of clients and thousands of users rely upon Hubken for their learning and development needs. If you're not sure which LMS would best suit your company size/current situation, then take a look at our free helpful LMS guides.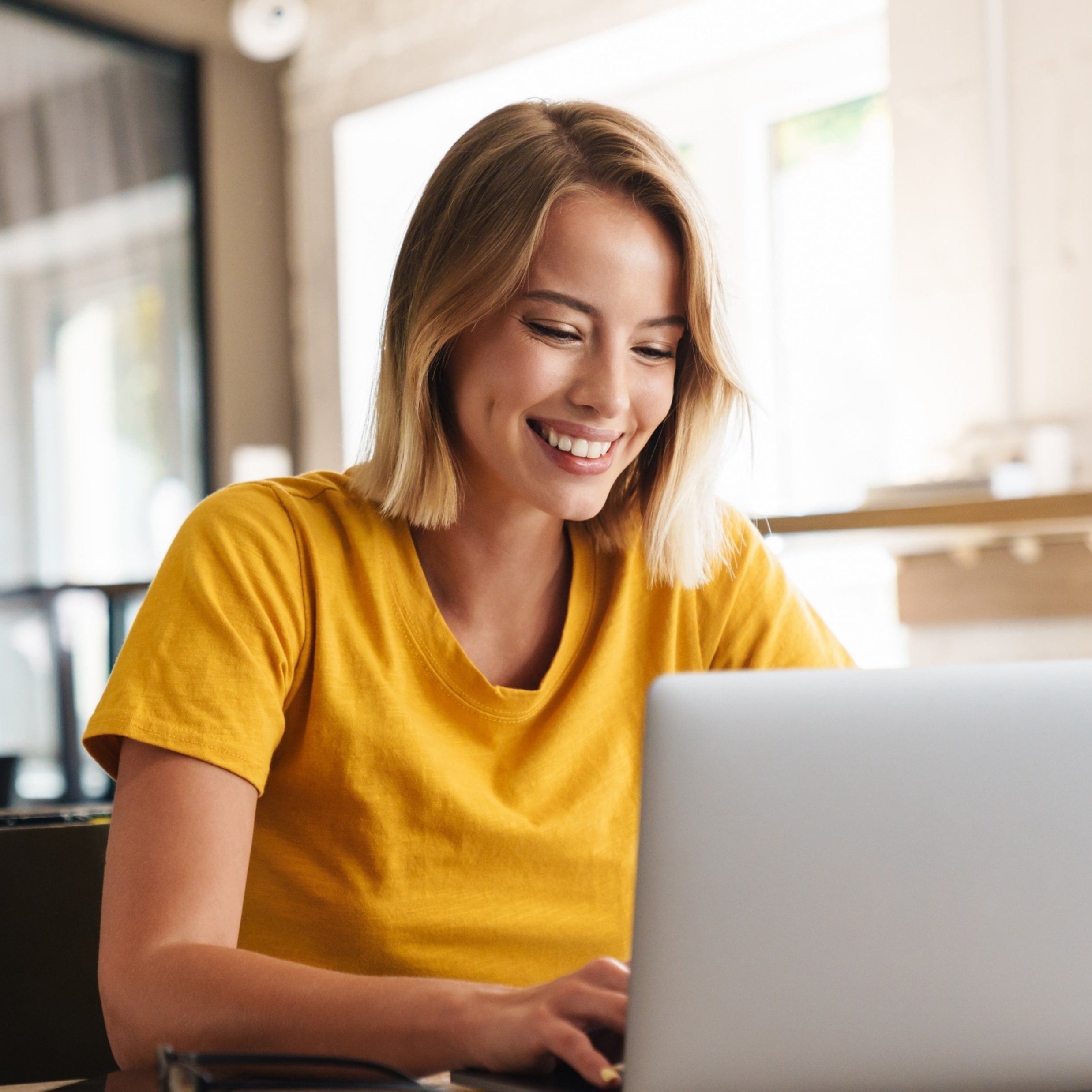 Explore HubkenCore – our unique SaaS LMS offering
Ready to see how our new LMS bundled solution is revolutionising how you purchase an e-learning solution?