When it comes to training and developing staff, SMEs face a lot of challenges. Time, money and having effective L&D processes are all concerns but implementing a cost-effective LMS can be the perfect way to tackle these challenges head on, streamlining and revolutionising existing training processes and providing a multitude of benefits to organisations in both the short and long term.
There's never been a better time for SMEs to invest in learning technology that can increase employee engagement, increase productivity, and help keep business operations running smoothly.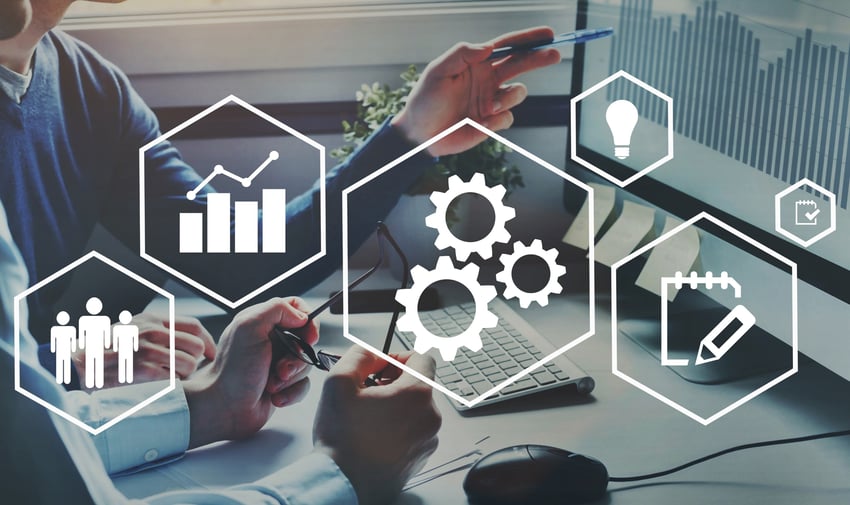 SMEs should be looking out for an LMS that enables them to train their employees, their partners and, indeed, their clients. In addition, the LMS should be feature rich, and include the ability to cover any number of training needs such as:
Onboarding training

Employee training

Compliance training

Remote workforce training

Customer and support teams training

1. Saves you time and money
While saving money isn't necessarily a benefit specific to SMEs, it certainly is a major benefit, and implementing an LMS at your small business or organisation will save money in a couple of significant ways:
No more external training days – The traditional approach of sending individuals or teams to attend external training days are gone, along with the expenses involved such as accommodation, instructor fees and travel expenses. LMSs bring training online, so there's less of a need to take training off-site.

Better use of your employees' time – After all, time is money, and your employees will save a lot of time using an LMS for their training rather than via offline, external instruction. Moreover, LMSs offer training flexibility, meaning employees can fit it in amongst their schedules, freeing up more time for them to get on with their other, often more pressing tasks.

2. Provides centralised storage for data and training materials
One of the often overlooked benefits of an LMS is the fact that it provides a central, easily accessible place to store all of the data and training materials related to not only your organisation's e-learning programme, but also wider business information too.
This singular point of storage is particularly useful for SMEs that previously may not have had effective processes around data and training material storage. Employees from across your business can access the data when required and there is less chance of losing data or not being able to remember where something was saved as it's all stored centrally on your LMS.
3. Tracks the progress and growth of your employees
LMSs aren't just used for managing and delivering e-learning content – they're also very effective for tracking the progress of employees and reporting on the outcomes of e-learning courses and programmes.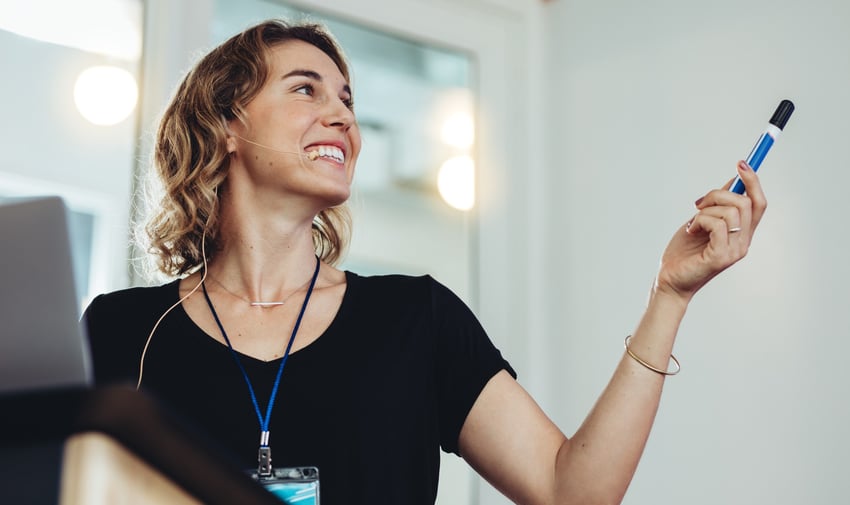 For some SMEs, it's important that every employee is fully compliant and adhering to all relevant training needs, be it certification, GDPR awareness, cyber security, etc. Not only can a well structured LMS help to ensure compliance and training is coherent and comprehensive, but most importantly it can help monitor the progress of individuals and teams, ensuring that nobody has slipped through the cracks. An added bonus is that this monitoring also provides a great auditing tool should it ever be needed.
Using your LMS, you'll be able to see where each individual or team is on their e-learning journey, tracking their progress and growth as they complete courses and programmes. In addition, by adopting an LMS in this way, your business can also much more easily identify potential skill gaps and opportunities for further training and continued professional development.

4. Removes the need for customised and outsourced training
SMEs can often require customised, or sector-specific training. Building custom training programmes from scratch or outsourcing the training can be both costly and time consuming. Using an LMS however everything is made easier. You can create a course programme that caters to specific skills and competencies that your business requires and only grant that competency once an employee has completed and passed the necessary training.
5. Shows your employees you're investing in them
For SMEs, keeping staff engaged, motivated and loyal is a great way to ensure they stay around and continue to contribute to the success and growth of the organisation.
One way to demonstrate that you're invested in your employees' success is to provide and train them in new skills or refresh their existing skills on a regular basis. An LMS makes this easy, allowing you to enrol them on relevant courses and tracking to monitor their progress. This approach also helps to safeguard that your workforce continues to be highly skilled and able to carry out their roles effectively.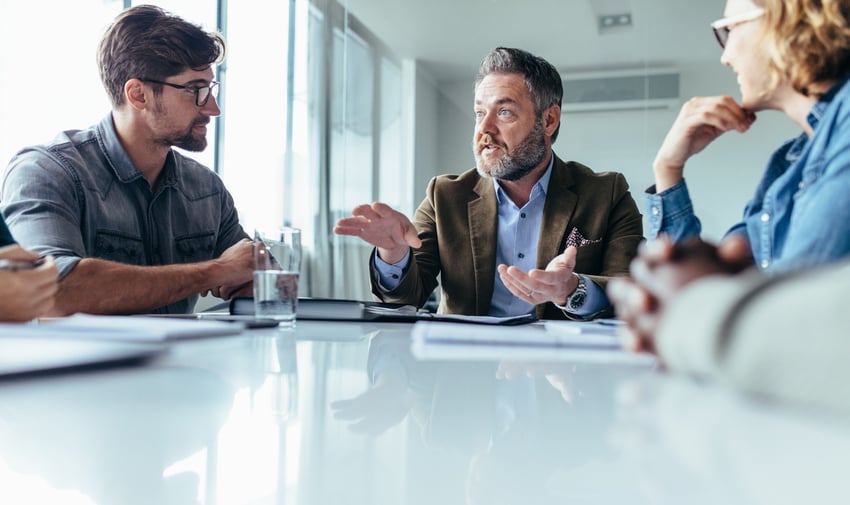 This not only ensures that you're developing the skills that keeps both your employees and your business competitive, but by investing in their learning and development, they feel valued and can continue to see a path for growth in your small business. Once you've agreed on a particular skill as part of their learning pathway, an LMS allows you to create a course complementing your own internal resources, but enhancing it with additional external content. A good LMS will also enable related content to be recommended to further enhance their training and skill development.
Learning Management Systems don't simply benefit the small business! They also make learning better for employees, including:

Skill development

By offering your employees a full catalogue of learning material through a course library, your staff will be able to develop any number of additional competencies such as communication or presentation skills.
Not only will this keep employees engaged, as they might not have the resources or the time to take this kind of training on their own, but it adds to their personal, rather than professional development.
Learn at your own pace

It's widely recognised that not everyone learns at the same pace or in the same way. In today's world, it's no longer good enough to offer a 'one-size-fits-all' approach to learning. Some people are able to concentrate for longer periods of time, while others prefer smaller 'bite-sized' training options.
And there may be those on your team who are more familiar with what's being taught, while others may need more time to run things over multiple times before the content has been internalised. A great thing about an LMS is that it can easily deal with these differences in learning styles.
Learning from anywhere, anytime, any device

Learning on the move has never been easier with today's fully responsive LMS platforms, many offering a comprehensive mobile app that enables employees to engage with and learn even when they're offline.
The benefits of this are wide ranging – part-time employees can now benefit from training without having to come to the office on a non-working day. Field workers can fully engage in their compliance training or access important training videos while on the road.
With an LMS, you can build flexible training programs, create clear and concise messaging, nurture your customers – no matter how remote your workforce is.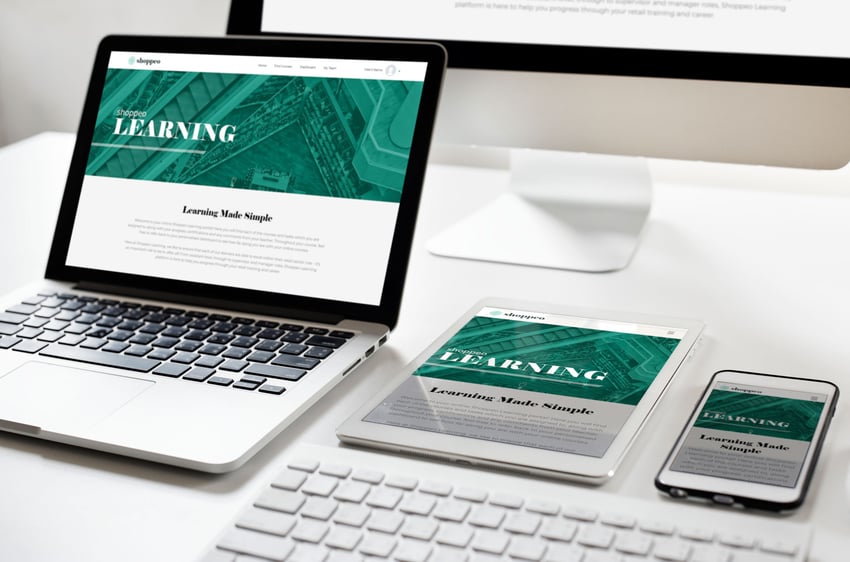 The world is changing and SMEs have to adapt in order to remain agile and flexible. You're having to think, learn, act faster than ever and a well designed LMS from Hubken Group can help you achieve your business goals. After all, we've been doing this for nearly 20 years now.
Looking to implement an LMS at your SME? Get in touch with our expert team today!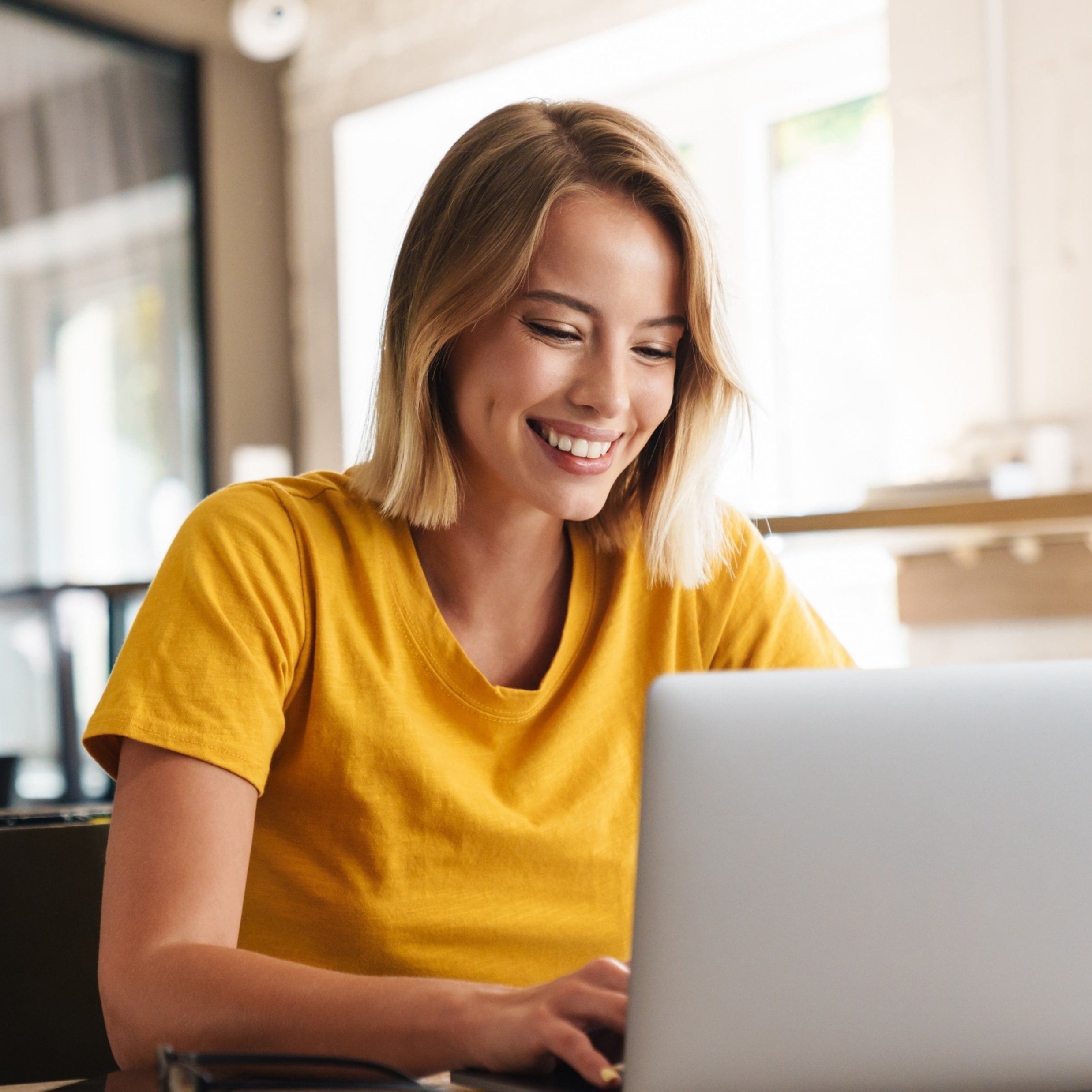 Explore HubkenCore – our unique SaaS LMS offering
Ready to see how our new LMS bundled solution is revolutionising how you purchase an e-learning solution?