Hubken are excited to announce that a major Totara update is on the way. Totara Learn 13 delivers a range of new functionality to help you take your e-learning programmes to the next level.
The new release will also see the launch of two new Totara products: Totara Perform and Totara Engage which come together to create the Totara Talent Experience Platform.
What's new in Totara Learn 13?
Based on feedback from Totara users and partners like Hubken updates in Totara Learn 13 focus on many key aspects of the platform's functionality, some of which we introduce below.
As Totara Alliance Partners our role at Hubken is to help you realise the full potential of Totara Learn.
1. Enhanced multi-tenancy:
Multi-tenancy refers to Totara's ability to create 'tenancies' which may for example correspond with different departments or sub-divisions in an organisation.
In each tenancy the data held in the form of content, learning outcomes, LMS branding and so on can be unique to each tenant and better tailored to their learners.
A new tenant managed area will allow the creation of different tenant dashboards. These tenanted areas can now be shared or made separate. Domain Managers at tenant level can exercise full-control over their part of the Totara LMS including creating new courses and managing users. Unique site themes can now also be created at tenancy level.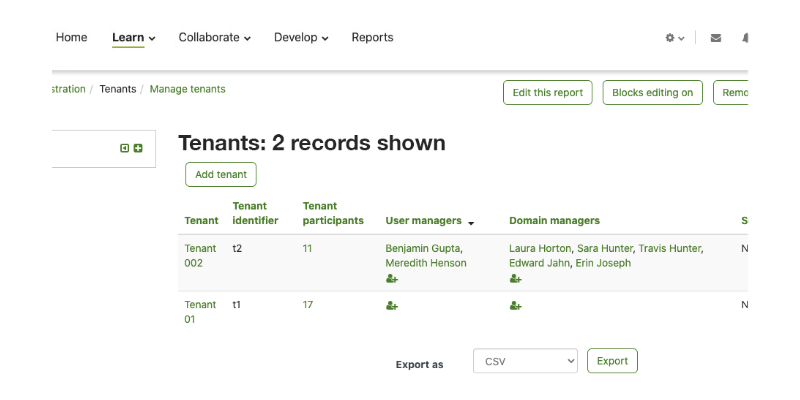 2. New and improved report builder:
The new report builder is now much more visually intuitive.
Like the approach used in Totara Learn's course catalogue a new tile-based view includes an example image of the graphical reporting options available. This clean, modern looking reporting enables administrators to quickly understand performance against key metrics.
There is now a 'create report' button which can be accessed directly via the report builder.
Choose your preferred reporting template then create reporting for or about administrators, learners or managers. Reports can now be filtered and searched for quickly and easily putting a wealth of information at your fingertips.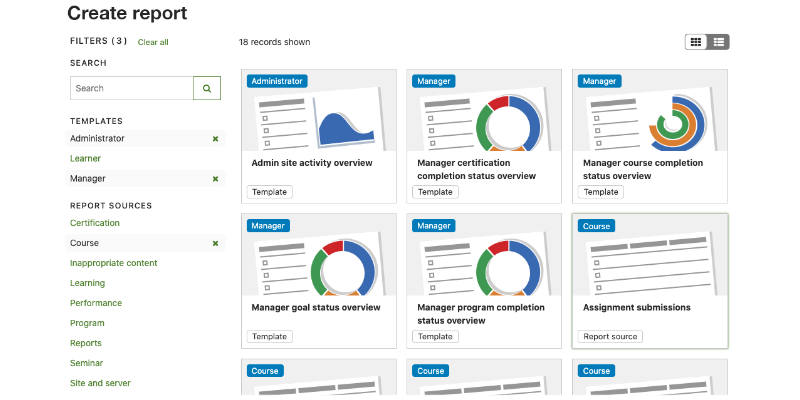 3. New dynamic audience roles:
Different audiences require different learning plans and Totara Learn 13 offers 11 new, powerful yet simple ways to direct training to specific audiences. Let's say you need to target learning to Managers with temporary staff reporting to them. A simple rule based system allows you to select managers and specifically how many temporary workers they have and then target training accordingly.
An array of other new audience roles make it easier than ever to target your learning to the right audiences within seconds.

4. Seminar Management improvements:
A range of improvements to the look and feel as well as the functionality of the seminar management tool provides course managers with more flexibility.
Selected improvements include:
Session level attendance tracking – track attendance at session level for example whether learners attended before or after lunch or attended multiple sessions.
Grade separation from attendance – now it is possible to look at levels of attendance separate to levels of engagement and attainment. After all, being present does not necessarily mean a learner is engaged!
Add facilitators – external third-parties or existing users can be flagged as facilitators and a calendar can link those facilitators to individual sessions. These can be set-up at both site level and activity level.
Multiple rooms per session – clearly see which individual rooms are part of the same sessions with the new user interface to manage this clearly.
Bulk attendance upload – if you have a list of attendees for either an in-person session or perhaps more likely today a virtual session, a .cvs file of attendees can be bulk-uploaded. A great time saving change.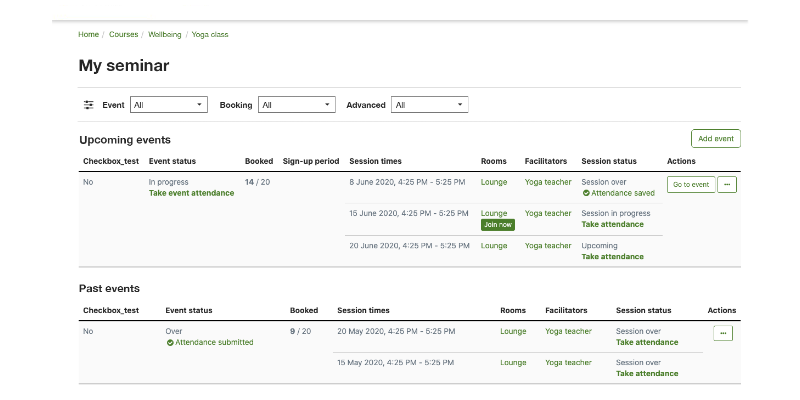 Why not read our solution guide pages to find out more!
5. Totara mobile enhancements:
Totara mobile is a brand-new mobile app available for Apple and Android devices.
Hubken will be able to provide you with your own branded look and feel and provide you with things like single-sign-on (SSO) functionality. Learners will be able to browse through their courses, play course content offline and much more.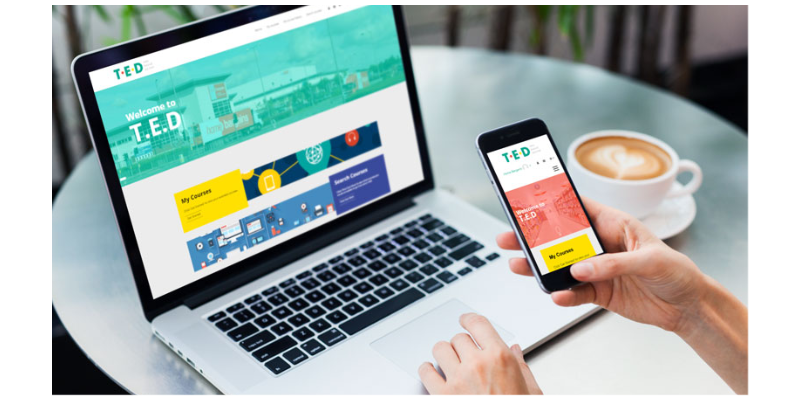 The Totara Talent Experience Platform
This is just a taster of the changes coming in Totara Learn 13. Existing and new Hubken Totara Learn clients will be able to take advantage of an array of other platform enhancements and if they choose can enhance their online learning function by incorporating Totara Perform and Totara Engage.
You can get a taster about what these new platforms offer below. Stay tuned!