We are delighted to announce that HowToMoodle is now a Totara Solutions Partner.
Totara Learning Management System (LMS), which is built on the Moodle platform, is a distribution of Moodle that adds a powerful management and reporting layer and more to the core system.
Totara LMS feature highlights (in addition to all Moodle functionality) include mapping to your organisations' role, competency and goals structures, dynamic user management, flexible performance management, flexible graphical reporting, automated programmes and re-certifications, self-service course bookings and more.
Totara LMS boasts over 5 million users, all benefitting from enterprise grade features in an open source learning platform. Some of the world's most recognised brands are already using Totara LMS including Tesco, Sky, Sony and easyJet.
Totara LMS was conceived with the corporate sector workplace learning in mind, it's now been adopted across sectors, from academic institutions, charities and public sectors.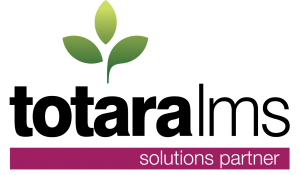 HowToMoodle's managing director, Ray Lawrence, comments on the new partnership; "As Moodle Partners for over 10 years, our experience and expertise with core Moodle means that we know exactly where the Totara LMS distribution will meet our clients' needs. It already feels like we've been working with the Totara LMS distribution for years.
What's more we are able to help our clients objectively evaluate the best platform for their needs – whether that's Totara LMS or core Moodle".