Over the last few years, the world of work has undergone significant changes – with technological advances and the effects of the global pandemic having contributed to the accelerated evolution of the working world. The current state of play and forecasted trends indicates no signs of this transformation process being finished. In this blog, we'll explore some predictions of what the future of work will look like, and the significant role L&D will play.
What is L&D?
Learning and Development (L&D) is a function within a business or organisation which aims to facilitate the growth and development of its employees, looking at ways to improve their skills and expand their knowledge base. The purpose of an L&D initiative is to empower a workforce and help them grow. Not only does this benefit each employee but also contributes to the success of the wider business.
Remote onboarding
The COVID-19 pandemic served as a catalyst in the shift towards the adoption of both hybrid and remote working and this shift has had a lasting impact. Today, businesses continue to move their operations away from traditional office workplace environments.
Despite its many benefits, remote working or even hybrid working can create problems for new starters. Without a well-thought-out L&D initiative in place, new employees may struggle with an onboarding process carried out remotely. Without sufficient support from both the HR and L&D functions of a business, new starters may feel isolated and lost – finding it difficult to ask questions and find help when they're struggling to get to grips with their new role.
The future of L&D when it comes to remote onboarding will mean relying on e-learning technology to deliver effective induction programmes. Using a platform such as a Learning Management System (LMS), new starters can benefit from a thorough, well-rounded and varied induction programme. An LMS allows administrators to tailor induction programmes that suit the need of each individual employee – ensuring that their training is relevant and specific to them. With reporting tools, L&D managers have full visibility of the progress of a new starter, gaining insights into course completion rates along with assessment scores which makes it easier to spot employees who are struggling, regardless of whether training is being carried out in an office setting or remotely.
Displacement caused by automation
Automation technology and AI have already transformed the day-to-day operation of many businesses and will continue to do so in the future. As businesses will look to rely on new technology, we may see machines carrying out tasks that were historically completed by employees, or aiding employees so that work can be carried out more efficiently. Although it's highly unlikely we'll see masses of workers replaced by machinery, this new automation technology may see some occupations decline or certainly adapt.
The Future of Jobs Survey indicates that companies hope to internally redeploy 50% of workers displaced by technological automation. These displaced workers will need to acquire new skills, and this is where L&D will become an essential function for many businesses and workers. Offering employees reskilling programmes will benefit both the business and employees, ensuring their skillset is expansive enough to adapt to the new working world.
With an LMS, L&D teams can upload a variety of reskilling programmes so that employees can access them autonomously, giving them the freedom of finding their suited skills or enabling managers to assign learning and development courses with career development in mind.
Spending and budget concerns
The future economic climate looks to be turbulent; many businesses and organisations have already been forced to cut spending and tighten budgets and cost-saving initiatives are likely to be prioritised going forward.
According to data taken from Perkbox, it costs at least 20% of an average salary to recruit a new employee and 7% to train them. If an employee leaves within the first year, a business can be faced with annual financial losses of over £11,200 per employee. Employee retention is hugely important for any business or organisation looking to save on spending and L&D plays a vital role in retaining talent.
Employees need to be given sufficient learning and development opportunities from the start of their employment and beyond. Employees are unlikely to be satisfied in a role if they're not comfortable with carrying out their role-based tasks, so ensuring they're properly trained is essential. Additionally, providing them with opportunities to expand their skills with upskilling programmes will also lead to higher employee satisfaction. Create varied, exciting and engaging lessons and courses with an LMS – these lessons can be readily available to any employee with access.
Well-being and mental health
In today's working world, effective and sufficient well-being initiatives are expected rather than preferred. The focus on employee well-being and mental health will continue to be of utmost importance to businesses and organisations and L&D will remain a key player in ensuring these initiatives are successfully implemented.
L&D programmes focussing on well-being can be delivered through an e-learning platform - these can be made mandatory for all staff to complete or readily available for anyone who needs support through education and guidance. Learning and development programmes will serve to strengthen the message that a company cares about the well-being of each employee, establishing a culture of support and care. Additionally, L&D leaders may look to organise well-being seminars or webinar sessions – these can be delivered and organised with the help of e-learning technology and LMS integrations.
Closing skills gaps for 'Gen Z' workers
A Gartner report found that 51% of Gen Z workers feel their education has not prepared them to enter the workforce. Additionally, the global pandemic meant that Gen Z missed out on developing soft skills such as negotiating, networking, and public speaking, and also affected their capabilities of navigating work in an office environment.
The role of L&D is essential in providing Gen Z employees with corporate learning and development opportunities, allowing them to progress in their chosen careers and allowing businesses to continue hiring younger talent for junior roles. With L&D programmes delivered through an e-learning platform, employers don't need to rely on their employees learning on the job – which can result in mistakes being made. Instead, employees can learn from powerful e-learning courses such as situation training which asks learners to use their critical thinking skills to work their way through a problem they might encounter in the workplace – allowing them to learn from their mistakes in a risk-free environment.
The future of L&D is e-learning technology
L&D is a powerful function and will continue to be in the future working world. L&D teams will need a robust and flexible e-learning platform, capable of being moulded into the L&D solution needed to keep up with the future of work. If you're looking for an e-learning platform such as an LMS, download our free resource: Guide to building the perfect LMS, this guide will give you a good idea of what you need in order to prepare your L&D initiatives for the future of work.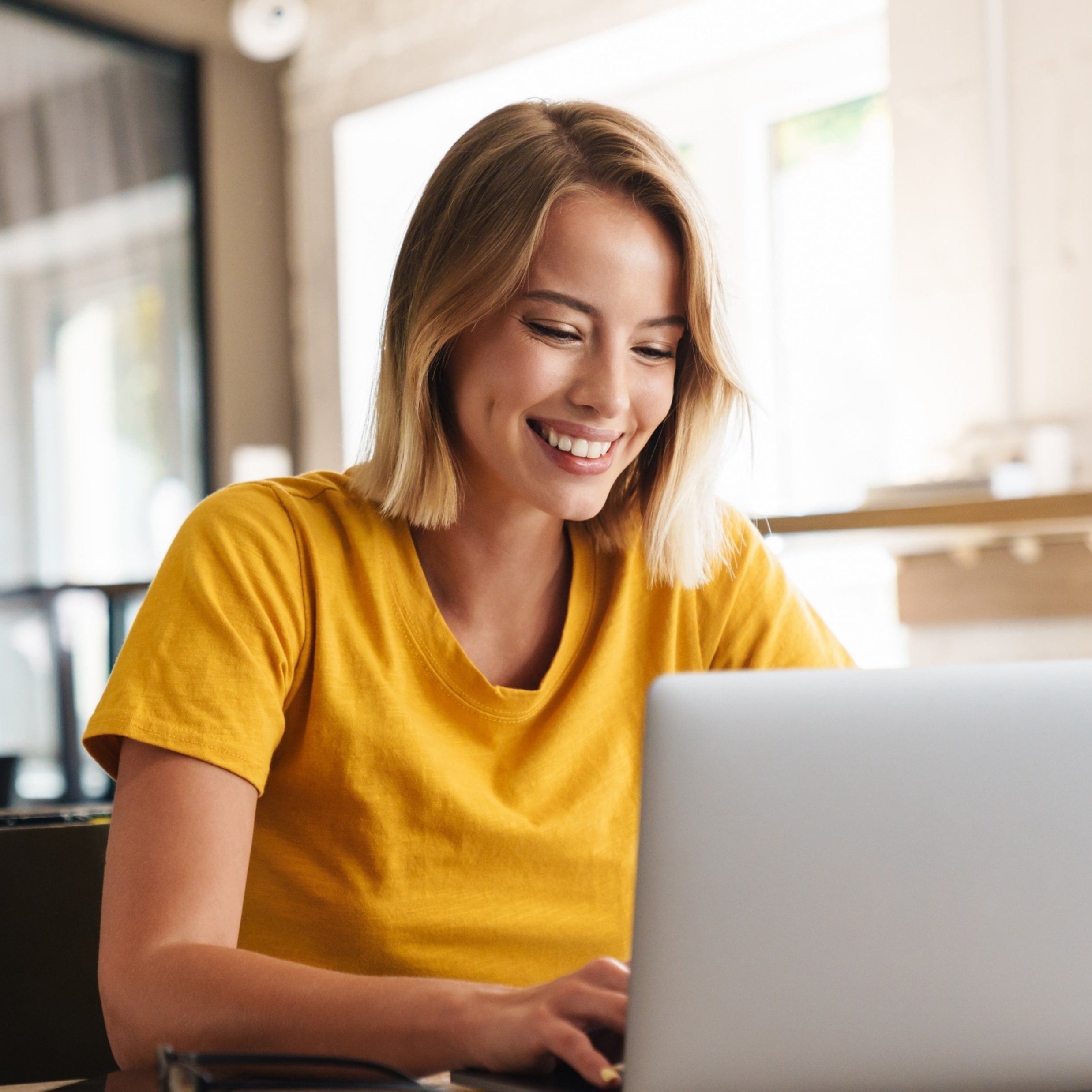 Ready to empower your L&D initiatives with an LMS?
Download our FREE guide to building the perfect LMS as we walk you through every step, including plenty of real-life examples.