Businesses and organisations in all sectors use learning management systems across a wide range of use cases, from induction training to personal development plans. In fact, many organisations choose to use their learning management system (LMS) to deliver vital health and safety training. Health and safety training is a non-negotiable requirement for all organisations, resulting in safer workplaces with lifesaving procedures firmly in place. However, without the use of an LMS, this type of training can be regarded as a monotonous, tedious tick box exercise – resulting in lower engagement and retention rates. In this article we'll run through some of the ways e-learning health and safety delivered through an LMS can produce excellent results and transform the learning experience.
What is an LMS?
A learning management system, or LMS, is a digital learning platform used to manage and measure e-learning and online training. An LMS unites all the elements required to deliver a learning and development programme, including course content creation, training, assessment, and reporting.
For more information on LMSs – read our comprehensive guide here: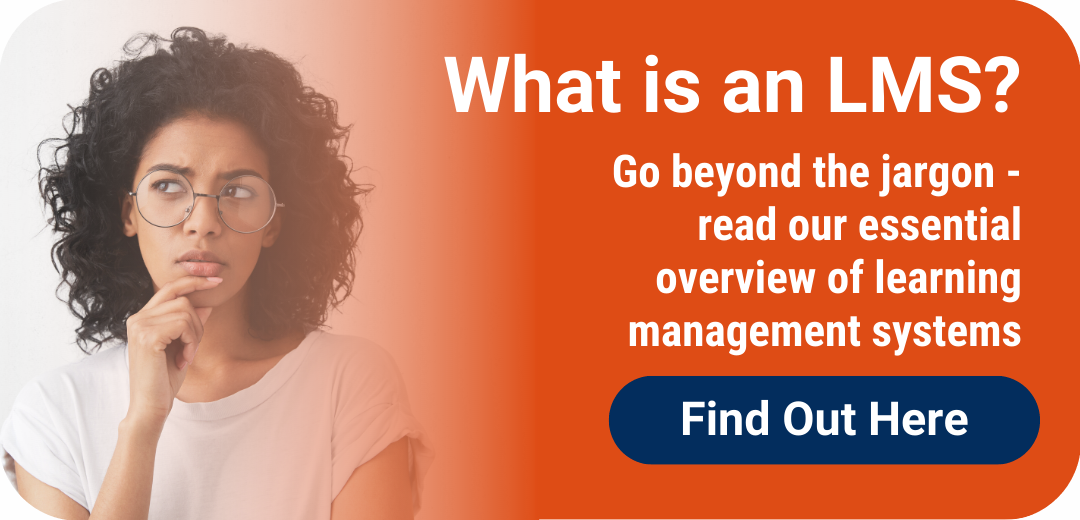 How can an LMS produce excellent results when delivering health and safety training?
Scenario based training
One of the most effective ways to achieve lasting results from health and safety e-learning is to make the most of an LMS's technology and deliver scenario-based training. When completing offline face-to-face training, trainers may re-create real life scenarios using props or role play to encourage users to use their critical thinking skills and apply their knowledge to a real-life simulation. Although this is an effective way to deliver health and safety training, it comes with physical limitations and additional expenses. For a business or organisation to deliver this type of training, they must find a venue large enough to house their entire team or host multiple training sessions whilst fitting training into their schedules. As a result, face to face training can be costly and logistically difficult to manage. With scenario-based learning through an LMS, learners can engage in this type of learning autonomously, anywhere, anytime.
Scenario based training creates real-life scenarios in a virtual learning environment in which learners are presented with a situation and a series of problems to solve. With this approach, admins can create branching opportunities where a learner's choices determine the subsequent content and drive the overall outcome of the scenario. Here, learning can be completed in a risk-free setting where learners will understand the consequences of their choices and dangerous situations created by lack of training; because of this effective e-learning, health and safety training has a longer-lasting impact.
Creating engaging content
When delivered offline, health and safety training can lack engagement, especially if learners are asked to simply read documents or partake in traditional rote learning. Knowledge retention rates are much higher when learners are engaged and, although the subject matter must remain the same, the delivery can be exciting and varied with e-learning for health and safety training.
With an LMS, lessons can be delivered in a variety of formats such as videos, audio clips, or infographics. Additionally, introducing gamification into health and safety training will further boost engagement and motivation. Lessons can be 'gamified' by adding game style elements: for example, learners may be asked to match a word with a definition. Furthermore, with game style quizzes, learners are encouraged to retain information effectively to engage in friendly competition.
Assessments and reporting tools
When it comes to health and safety training, it's essential that learners don't just work their way through lessons and courses but retain relevant knowledge. Using an LMS, L&D admins can create assessments such as end of course tests or gamified quizzes, as mentioned above. These assessments can be created with a specific criterion, such as limiting the number of times learners can retake a test or requiring that they achieve a designated score to progress.
With LMS reporting tools, admins can instantly create reports highlighting those who have failed assessments and need additional training. Furthermore, admins can see who is yet to complete their training, allowing them to easily keep track of training progress – something that is difficult to achieve when training is manually delivered offline.
When CVS Group came to Hubken in search of an LMS that would allow them to successfully achieve their compliance targets and meet government regulations in health and safety, they found Totara's reporting tools and visibility of progress particularly powerful. In fact, they said that one of the biggest strengths in the Totara system was "being able to see who's done what and managing the learning process as you go". Find out more about their e-learning health and safety journey by reading their case study, here.
Notifications
When L&D managers distribute learning via an LMS, they can easily create a training deadline. Moreover, automatic notifications can be scheduled, warning learners of an impending e-learning task requiring immediate completion.
Notifications can also be used to alert employees that their health and safety training certification will soon be expiring. As a result, using an LMS ensures all required learners are appropriately trained and certified, reducing the risk that an organisation isn't properly adhering to regulatory health and safety compliances.
Automation tools
Differentiated, or department-specific health and safety training can cause problems for L&D managers who need to ensure the right training is delivered to the relevant team. With a powerful LMS such as Totara Learn, admins can rely on automation tools to automatically assign learning to individuals based on a predefined set of criteria. Admins simply input these criteria and the automation function will take care of the rest, saving a great deal of time spent on manual distribution and lowering the chance of a leaner being missed or assigning the wrong learning to an employee or department.
Microlearning
Although health and safety training may only need to be carried out once a year or every 6 months, it's beneficial for employees to receive quick 'refresher courses' in between these dates. With effective e-learning for health and safety, these lessons can be delivered in the form of microlearning. This type of learning usually consists of short bursts of content which typically take under 15 minutes to consume. Learning can be quickly carried out and smaller bursts of training will result in good engagement and retention rates.
L&D administrators may wish to ask employees to complete these refresher courses at random or if an event has occurred which signifies that employees would benefit from additional training. If this event was significant enough to warrant concern, admins can administer microlearning in the form of a short quiz to test employees. Using reporting tools, L&D managers can also easily highlight those requiring early retraining due to poor test results.
Empower your organisation with health and safety e-learning
Whether you're looking to buy health and safety courses from a third party or design your own to suit the specific needs of your organisation, you'll need an LMS to effectively support training and deliver the result you need. If you're looking for an LMS with the functionality capable of delivering the training possibilities discussed in this blog, explore our LMS options here or if you'd like to gain further insight into what our powerful, robust solutions are capable of, book a demo with one of our friendly LMS experts.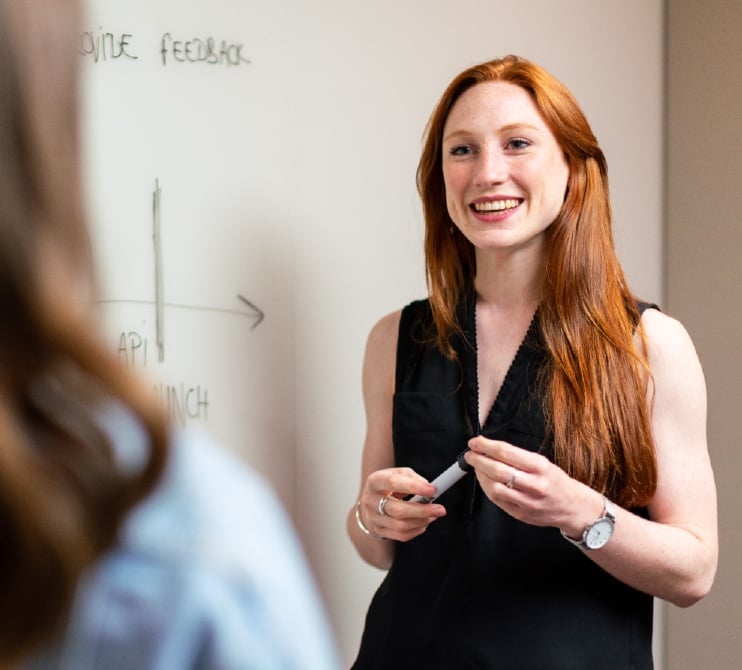 Book your free LMS demo today
Ready to deliver exceptional results with a powerful LMS? Learn first-hand how an LMS from Hubken could enhance your health and safety training.