Healthcare training is typically comprised of a mix of asynchronous learning, instructor-led training and hands-on practical learning. Most L&D leaders will know that using an e-learning platform to deliver high-quality healthcare training allows organisations to blend these training methods seamlessly.
For organisations looking to take their healthcare training to the next level, introducing interactive elements can have a transformative effect. With e-learning technology, interactive healthcare training allows organisations to successfully replicate and elevate the type of offline training practices that are inherently associated with the healthcare sector in a virtual learning environment. In this blog, we'll explore how to achieve this, along with the many benefits.
What is interactive training?
Taking an active learning approach, interactive training requires students to learn by interacting with course material in a series of specific ways. For example, rather than passively reading text, they may be asked to drag and drop words on the page to find out what the next sentence is. Interactive training comes in many shapes and forms, but the overarching goal is to encourage learners to actively engage with L&D materials, along with motivating them and driving a sense of accomplishment.

What are the benefits of interactive training?
Increases engagement levels
Boosts learner motivation
Increases knowledge retention
Allows learners to practice real-life situations in an online setting
Helps improve soft skills such as decision-making and problem-solving
How to deliver interactive healthcare training
Interactive training sessions
When delivering comprehensive healthcare training programmes, instructor-led training (ILT) sessions are likely to play a vital role. With classroom-based training sessions such as lectures, seminars, and workshops, ILT sessions provide learners with vital opportunities to engage directly with the teacher or training professional leading the session. With many healthcare organisations moving training initiatives online, L&D professionals are focusing on ways to maintain the interactivity that offline ILT sessions offer in an online environment.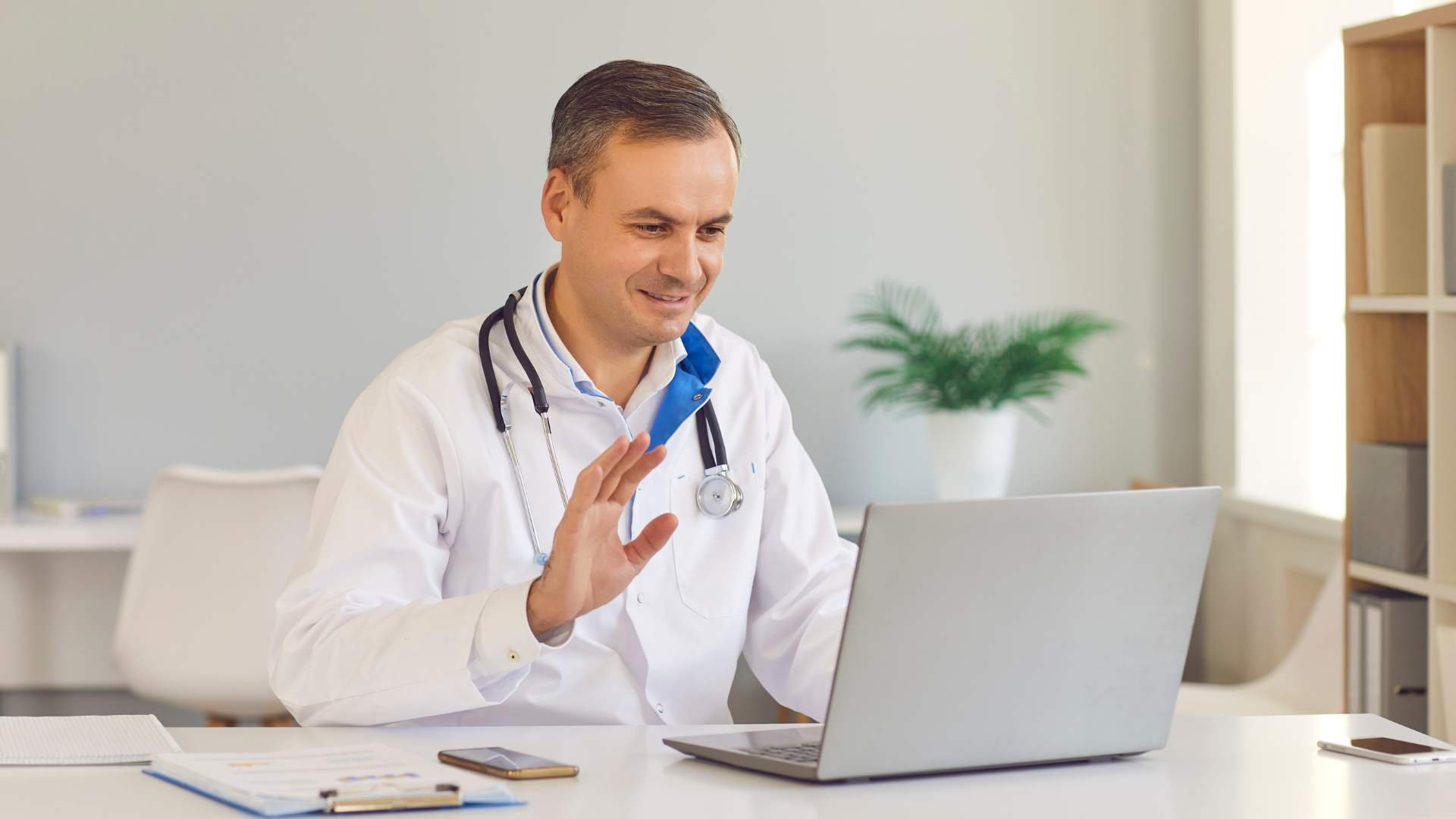 Within e-learning platforms, virtual classroom tools and integrations provide organisations with all the tools required to provide an interactive learning experience. Virtual classroom software facilitates the ILT method, with a training professional leading the session via video conferencing and digital whiteboard tools, along with features and tools that allow learners to interact with the session in real-time. Learners can interact by asking and answering questions through instant messaging or participation controls as well as working with smaller groups of fellow learners in breakout rooms.
Virtual classroom software is hugely beneficial for leading healthcare educators and L&D professionals who are delivering training to multiple organisations across the country or within large organisations with multiple departments. Training sessions can be accessed anywhere and delivered to hundreds of learners at one time, without losing the vital interactivity that learners would get in physical training sessions.
What can our healthcare e-learning solutions do for organisations like yours? Find out by reading our client case studies.
Interactive healthcare training content
When delivering effective healthcare training programmes with an e-learning platform, lessons and courses need to be made up of a variety of engaging content types in order to capture and retain the attention of a learner. Interactive training content is one of the most powerful ways to ensure that learners stay motivated and engaged with their training and there are a huge variety of interactive content types to include. Let's explore some examples:
Branching scenarios
The majority of healthcare training will require some practical elements where learners will be expected to apply their theory-based learning in a practical teaching environment. However, it's beneficial for learners to practice any practical learning opportunities prior to hands-on training sessions. With scenario-based interactive e-learning, learners are presented with a real-life scenario that they will encounter in their job role, and they're required to work their way through the scenario by problem-solving and making decisions in a virtual teaching environment. For maximum effectiveness, the scenario includes branching opportunities where the choices a learner makes determines the content they see next and drives the overall outcome of the scenario.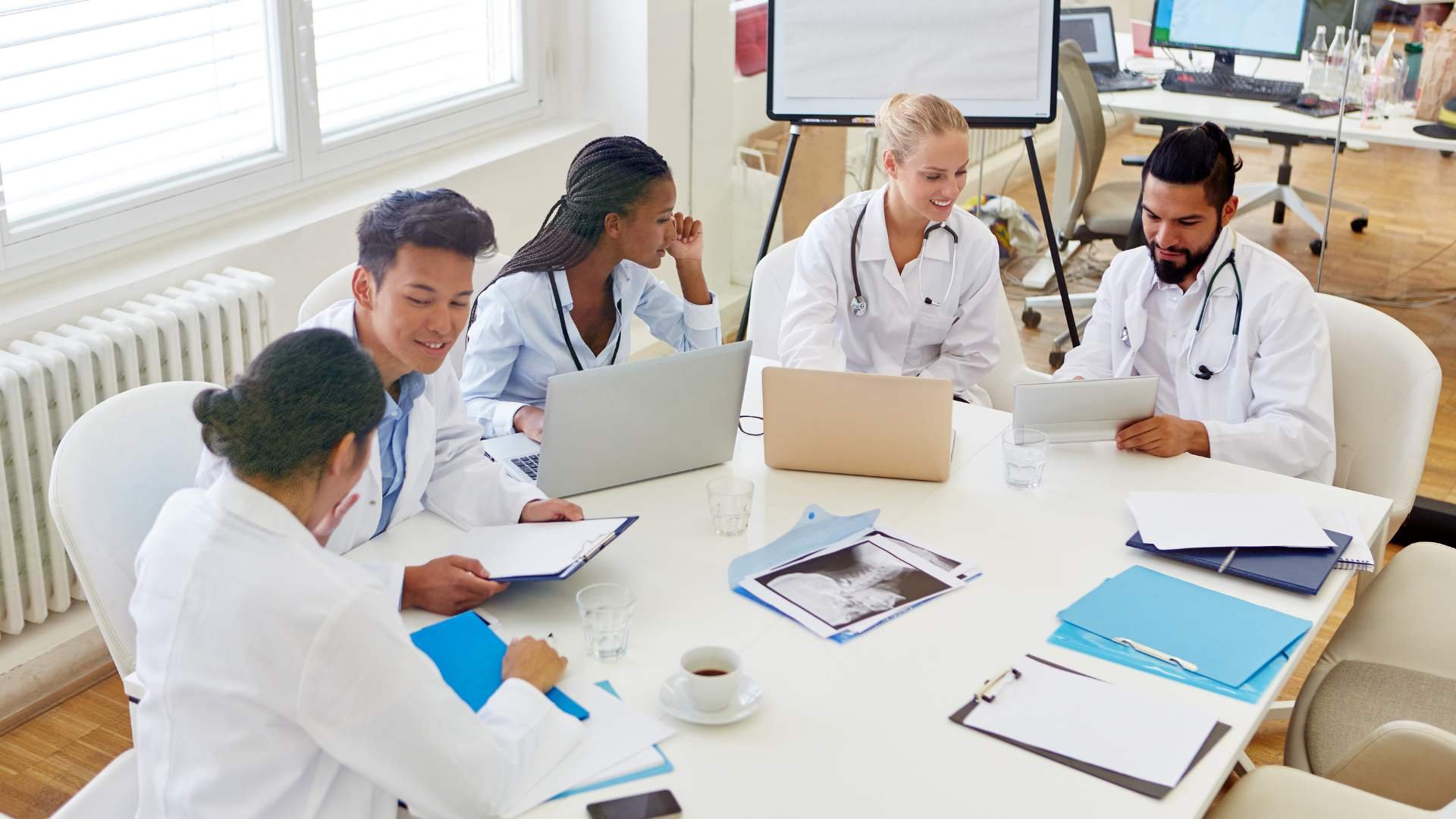 With this interactive lesson type, healthcare professionals can practice their skills and apply their knowledge to a real-life scenario in a risk-free environment, rather than practising in a setting that can cause harm to patients or fellow employees. L&D managers can use e-learning analytics to monitor the progress of learners and use data to decide whether they are ready to move on to a physical practical training session.
Like the sound of risk-free training with e-learning? Find out more here.
Image and video hotspots
Plenty of healthcare training will rely on photos, images and videos to demonstrate information such as patient care techniques. Whilst these content types are effective at simply relaying information, adding interactive elements can further help with knowledge acquisition and retention. 'Hotspots' can be added to images and videos which when clicked will reveal additional information through text, images or videos. Hotspots make learning from flat images or basic videos far more engaging and can encourage learners to make their own discoveries.
Find out more about creating image hotspots with H5P.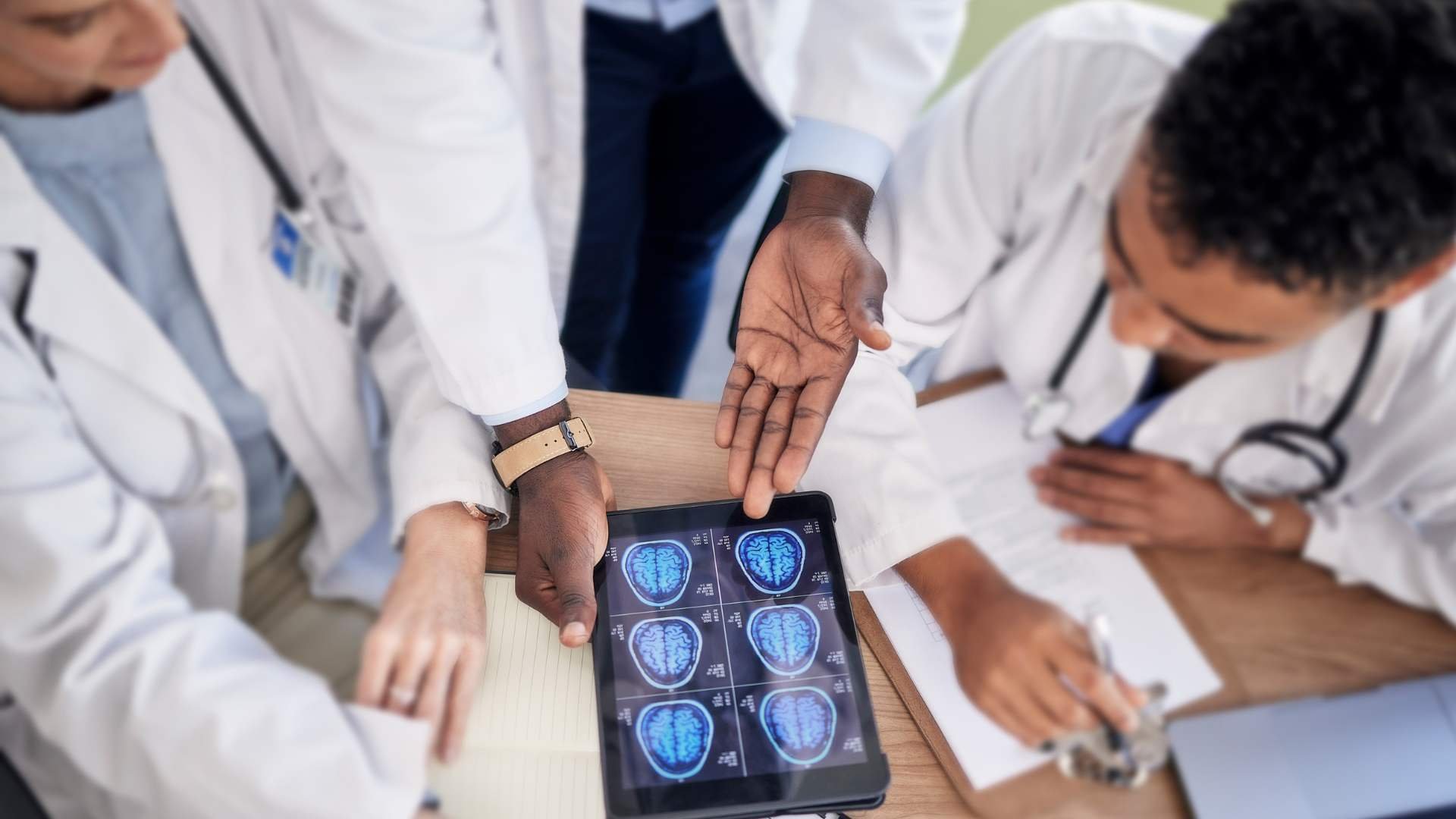 Gamification
Perhaps one of the most well-known forms of interactive e-learning content, gamified lessons are designed to incorporate game-like elements and mechanics. With examples such as image pairing, memory games and finding hidden words, gamification is highly interactive and requires learners to play an active role in the learning process. With gamified lessons, healthcare training content instils a sense of accomplishment and achievement in learners, along with ensuring that they stay engaged by asking them to play an active role in the learning process.
Get the low down on gamification by reading our functionality page.
Quizzes and flashcards
Due to the critical nature of healthcare, most organisations require proof of training and knowledge retention at the end of any training programme. For example, compliance training programmes often require learners to complete end-of-course assessments to serve as evidence of completion which will then be passed on to regulatory boards. It's beneficial for learners to complete practice assessments throughout their training, to help them understand their knowledge base and whether they need to repeat a lesson or course to gain a better understanding.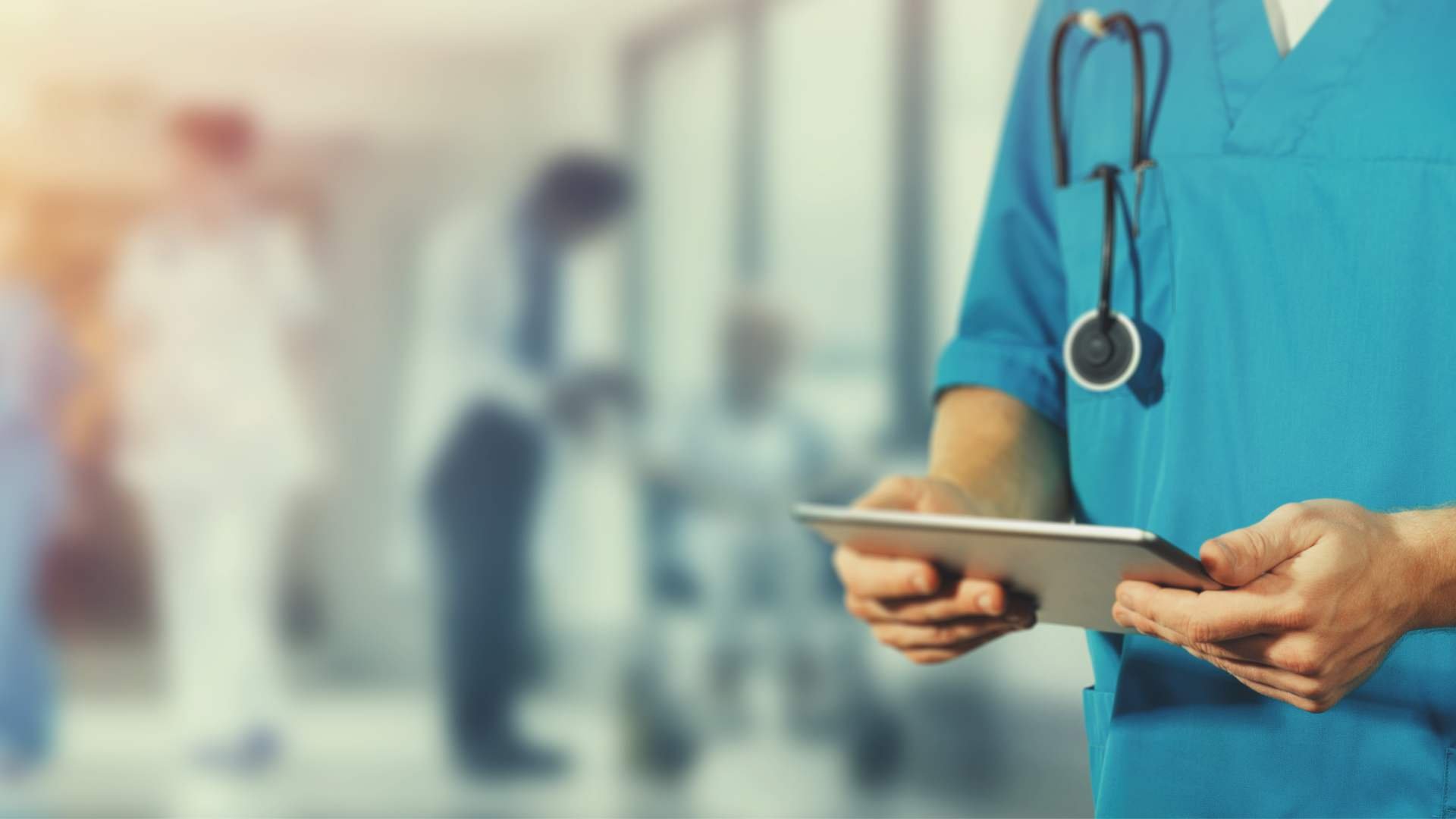 With e-learning assessments, organisations can create highly interactive and engaging content such as multiple-choice quizzes, fill-in-the-blanks and flashcards. Rather than completing formal assessments, learners can check their knowledge base quickly and in a way that doesn't feel daunting but more like playing a game.
Like the sound of interactive training for your healthcare organisation? Read our breakdown of interactive e-learning content.
Elevate your training with a Hubken healthcare solution
Having explored just some of the ways e-learning software can help organisations deliver powerful interactive healthcare training programmes, perhaps you're ready to put these ideas into practice. Find out what our e-learning software can do for your L&D initiatives by visiting our free e-learning for healthcare hub or get in touch with one of our e-learning experts today. Or read our healthcare client case studies to find out what organisations like yours have to say about their experience with Hubken.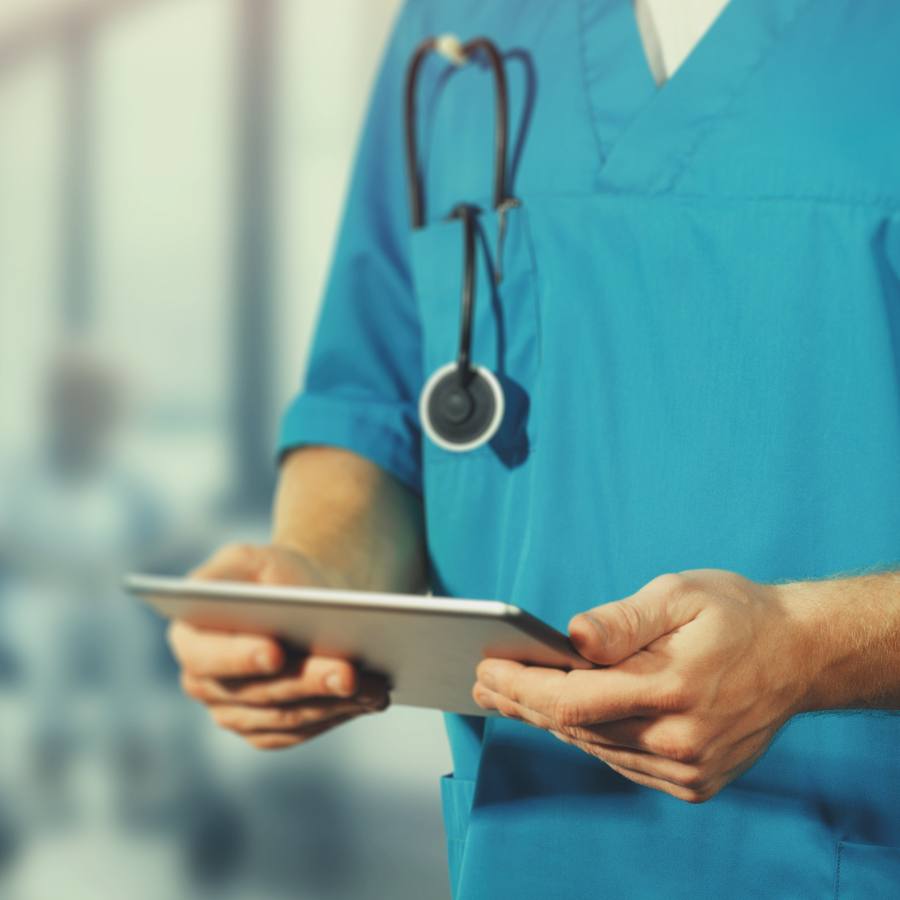 Visit our FREE Healthcare LMS Hub
Access a wealth of LMS resources designed to help healthcare organisations like yours successfully solve e-learning challenges