Health Education England West Midlands
Hubken worked with NHS WTE to build an effective virtual training platform for the delivery of a surgical teaching programme in the West Midlands
Bringing vital medical training to a virtual online environment
The Postgraduate Virtual Learning Environment (PGVLE) is an NHS England WTE initiative to facilitate the delivery of educational programmes in a virtual environment. It was started in the Midlands by HEEWM in response to the COVID-19 pandemic to deliver a virtual teaching programme to surgical trainees. Using a Moodle Platform, PGVLE is delivered through BigBlueButton, an integrated virtual classroom and is currently moving into its fourth year with over 10,000 users registered on the platform.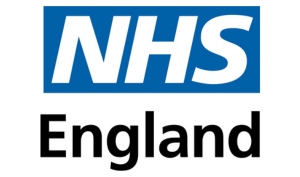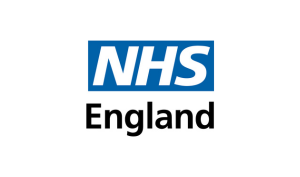 "We needed a pl
atform and a partner that was able to get us up and running as quickly as possible
.
Hubken was great
in helping our teams respond to the sudden changes brought about by C
OVID
."
HEE West Midlands
Usman Ahmed, Head of Virtual Learning
The challenge
COVID disrupted the delivery of face-to-face teaching sessions which are a mandatory part of postgraduate clinical training. With the UK in lockdown, everything around how training was delivered was rapidly changing. HEE needed a quick and effective LMS solution to keep up the mandatory training for staff.
HEE was looking for an ideal LMS platform so that they could seamlessly shift their mandatory training from the physical classroom environment to a virtual online classroom environment. HEE required a hosted solution that was secure and robust enough to ensure the training could be completed without disruption – an anytime, anywhere, any device solution was required.
Moreover, the platform also had to be able to host high-quality content that would be shared across large geographical areas.
In addition to delivering the mandatory teaching material, HEE also needed a means by which administration could be carried out easily (feedback forms and attendance registration). In short, the LMS solution not only had to make the learners' lives easier through accessibility but also ensure that HEE faculty and teachers wouldn't have additional administrative burdens regarding providing consistent user management.
Why Hubken?
After a rigorous selection process, HEE chose Hubken to deliver its LMS project. HEE felt comfortable that Hubken had the expertise, the ideal hosted environment, and the best support package to deliver this important project.
The HEE team understood that its new LMS platform needed to grow in an organic way and Hubken would facilitate this in a manner that was aligned with HEE's immediate and future learning needs.
The solution
Moodle was chosen as the LMS that best met HEE's needs, integrated with BigBlueButton to provide the perfect online classroom environment. Designed for online education, Moodle and BigBlueButton provided the right level of engagement tools and analytics for HEE to interact with students remotely.
This online learning environment also allows HEE to not only provide an effective and consistent delivery of course material but also effectively manage the course material and other learning resources. This in turn provides HEE with a standardised framework within which to facilitate all its learning. This framework ensures that the teaching doesn't ever fragment into multiple pockets of disjointed learning but also allows for a very flexible administration of the system because the scope of HEE's learning activity is very broad.
The other advantage to the Moodle solution that Hubken delivered is that standardisation around the course material allows quality assurance to be easily evaluated and maintained, even as the number of users rapidly expands.
The transition to online web-based delivery of teaching has been so successful, that even post-COVID as the restrictions of face-to-face training have been lifted, PGVLE training is continuing to be delivered via the LMS platform, in large part because of the overwhelming convenience of virtual learning to its trainees.
The results
Not only has a standard of educational delivery been maintained, but over the past 3 years an increasing number of different clinical programmes have been migrating their teaching programmes to the Moodle platform. At present, most clinical schools are represented on the LMS, significantly growing the initial user base of 100 to over 11,000.
11,000 (Current number of active users)
15,000 (Capacity for new users to the system)
91% (rated the administration and delivery of teaching sessions as excellent or very good)
In addition, a major benefit for teachers and programme directors has been a significant reduction of administration time due to the automation of many previously manual routine tasks.
Ready to see what Hubken's Moodle LMS can do for you?
Hubken Group is renowned for its Moodle LMS expertise, providing everything you need to realise the benefits of the world's most popular Learning Management System (LMS). We take care of all things technical, provide unlimited ongoing support and, through our HubkenCore LMS solution, offer a range of value-add LMS services.
See what's included as standard with Hubken
Our new e-learning HubkenCore package changes the game when it comes to buying a managed e-learning solution.