When you think about talent management, what springs to mind first? For many people, any talk of talent success starts and ends with the hiring process. But what happens to that talent after recruitment?
Organisations today need to put people at the heart of their strategies to ensure employees across the business embody the values and goals of the company.
But still, outdated processes persist, with organisations compartmentalising talent management into silos such as HR, recruitment, L&D, line managers and the C-suite.
But for a clearer, more cohesive talent management experience, organisations need an end-to-end talent management strategy, supported by effective e-learning software, to break down silos and prioritise talent management in all parts of the business.
With this in place, you can implement a comprehensive talent management system incorporating five key areas to help you identify, develop and retain the best talent for your organisation.

1. Cultivating a learning culture
Continuous learning, both formal and informal, plays a vital role in helping your people reach their full potential in their current and future roles.
Personalised learning helps you better engage your learners and retain talent successfully, as people are guided towards learning that will genuinely help them progress in their roles.
Opting for a flexible learning management system such as Totara Learn allows you to personalise learning for individuals, teams or entire departments, helping you cultivate a thriving learning culture that gives employees access to the training they need.

Struggling to make the most of your LMS or TXP (Talent Experience Platform)? Read our Medium article on the 7 most common reasons an LMS project fails.
2. Setting up competency frameworks
Competency frameworks are a crucial part of any successful talent management process. They underpin your understanding of the skills you have and the skills you need in the business from the point of recruitment right through to the end of an employee's time with you.
They provide objective goals for employees to encourage them to gain specific new skills for promotions and new roles, and play an important role in the performance management process.
Every successful talent management strategy should be underpinned by a comprehensive competency framework to serve as a foundation for future success and talent management initiatives.


3. Supporting modern performance management
Of course, performance management goes hand-in-hand with talent management. To implement a successful talent management strategy, you must also understand the way your people are performing.
Your performance management system will play a crucial role in talent management, giving you a clear overview of your people's data and analytics with clear indicators of any performance issues and, similarly, strong employee performances.
Ensuring your performance management system, such as the upcoming Totara Perform, integrates with your learning management system is an efficient way to keep track of training records, learner progress reports, appraisals and manager ratings to support talent management.


4. Planning out career development
While performance management focuses on developing the skills and competencies of your workforce, career development is about supporting your employees to develop and realise their potential.
Career development should involve identifying an employee's strengths, skills gaps and interests, and helping them use this information to move towards their desired career goal. Learning will be a fundamental part of this, along with structured coaching from a manager or someone else with the necessary skills and expertise.
Managers should keep employees informed of the opportunities available within the organisation, and help them map out a clear development path based on their aspirations. This also gives employees a clear signal that the organisation is willing to invest in their development, which will ultimately improve employee retention and motivation.


5. Mastering the art of succession planning
Succession planning is all about understanding your organisation's needs and developing the capacity to address them when - or even before - they arise. But naturally, this can seem daunting.
After all, how are we supposed to predict our future talent needs? But when succession planning happens in conjunction with talent management processes, it suddenly becomes much easier.
Take a look at all of your data, including learning analytics, performance management, career development and recruitment, and consider what it tells you about your current vacancies, future roles, recruitment process and more. Combining data from your integrated systems gives you an invaluable overview of your talent pool, helping you guide competent employees into new roles, find new recruits or implement training to fill skills gaps.


If you're interested in setting up an end-to-end system for successful talent management, subscribe to Totara's newsletter or contact Hubken to find out how we can help you build a robust talent management strategy.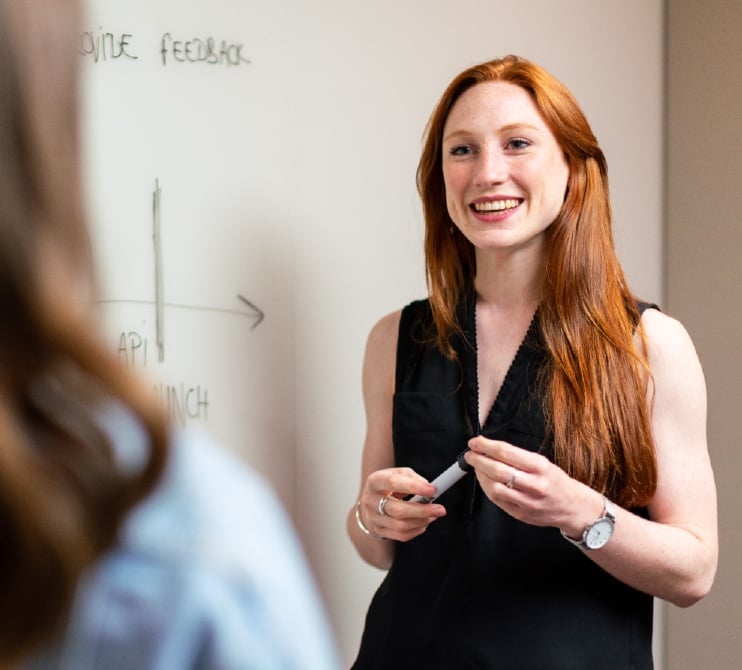 Explore HubkenCore – our unique SaaS LMS offering
Ready to see how our new LMS bundled solution is revolutionising how you purchase an e-learning solution?