If you feel like your current LMS isn't quite fulfilling your learning and development needs, then you're not alone. In fact, research by Brandon Hall Group shows that 44% of organisations are unhappy with their existing LMS, and 48% are exploring new or different learning technologies. As a result, 50% of LMS purchases have resulted in 'buyer's remorse'.

Switching your LMS isn't something you want to do often but it's not something you should avoid doing simply because it will cause some short-term inconvenience. We understand that you have invested time and money into your current LMS and may feel reluctant to make the change; however, if your LMS simply isn't fulfilling the needs of your business or those using it then it should be an easy decision to make.
Why are you thinking about switching your LMS?
The first thing you need to address when considering changing your LMS is a clear understanding about what's missing in your current system. Understand why your current LMS isn't working for you by answering the questions below.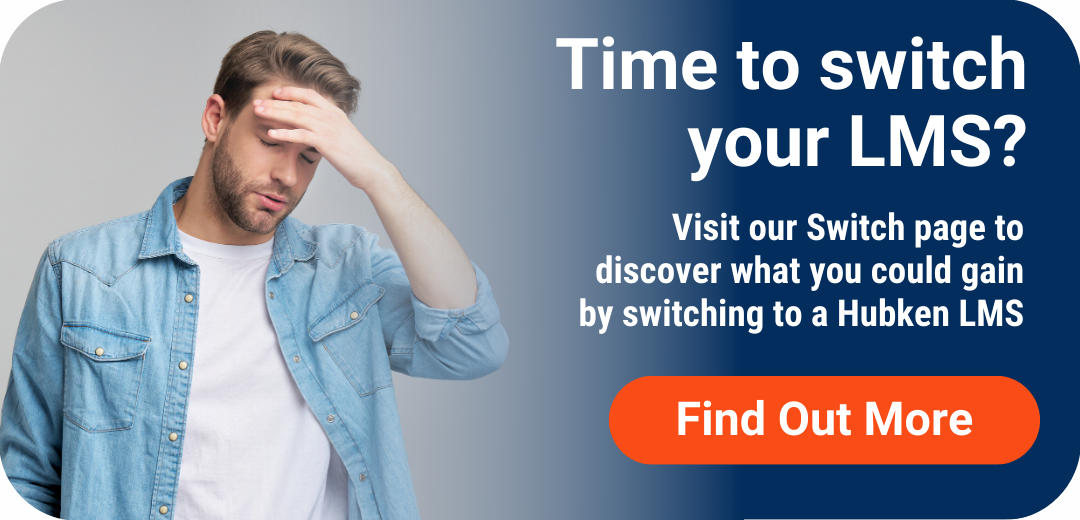 Are you asking yourself these questions?
What features or benefits are missing? The usual culprits here are:
• It's difficult to use/administer
• It's no longer fit for purpose
• Your provider offers poor customer support
• Your LMS offers poor analytics and reporting
• A lack of integration into other systems
• It's too expensive

Are you aware of an LMS that has the features you're missing, for example, an LMS platform that combines with an LXP?

What do you love about your current LMS and which of those features/benefits do you want to ensure you retain, even if they 'operate in a different way'?

What don't you like about your current LMS?

List the features that you require in your LMS, how many does your current LMS have?

If your answers point towards needing a new LMS then don't panic! We know this can be a daunting thought but with the right LMS provider to guide you through the process, the transition can be stress free.
Finding the right LMS
The next step would be to make sure there's an LMS out there that would be better suited to your requirements, it doesn't necessarily have to tick all the boxes, but it should be close. When thinking about what you need from this new LMS, try to build a set of business requirements rather than a long wish list of features. Put together a short list of potential LMS solutions and providers based on your clearly identified/articulated set of 'must have' features.
Make sure you're being tough with your criteria, perhaps using something like the MoSCoW method to help guide your thinking. This will also help your future LMS partner understand what's important to your organisation's e-learning objectives. Remember, it's easy to get distracted by all the new and exciting features available with various LMSs but you need to make sure you stay focussed on what you will actually need to meet your business's e-learning objectives.

If you're not 100% sure on what you need, ask for help! Engaging with the people who use your current system frequently will give you valuable insights to feed into your evaluation process. Once you're further along in the process you should also engage with the implementation team within your new LMS partner who will help you figure out what additional features you might consider including.
Look to the future
It's vital that you think about the future needs as well as catering to your current requirements. In order to avoid the buyer's remorse that we mentioned at the start, you need to choose an LMS that prioritises growth and regularly replenishes the system with new and exciting features/updates. Keep scalability in mind because, as your company grows, you may want to ensure that your new LMS has features such as multi-tenancy or automated enrolment based on job roles and organisational hierarchies, or can provide a full-range of employee training and performance management. Choosing a system like the Totara Talent Experience Platform (TXP) brings together three systems (LMS, LXP, and Performance Management) to allow for monitoring and reporting whilst encouraging engagement amongst users as well as the traditional LMS functionality.
Make sure your team is on board with the switch
Employee engagement with the new system is going to be key. Keeping your current users and team members involved in the process, whether it's sharing a suggestion box round or hosting early training sessions on how to use the new system is the surest way to ensure that you have support across the organisation for your newly chosen LMS. Here's what Ray Lawrence, Director at Hubken Group has to say about keeping your team involved:
'You've probably had to convince people to get on board with your current LMS, - make sure that you bring your current LMS champions into the discovery and evaluation process. Keep them onside and excited about your next steps. Look for champions for the new LMS and grow your potential for even greater adoption. Help your team understand that your new system isn't your old system , it may have some neat things you like or work in a particular way but don't waste time harking back. Embrace the change.'

'Remember that this is potentially an opportunity to get fresh insights from stakeholders who maybe haven't considered additional needs relative to the current system.'

LMS Data migration
Once you've taken everything on board and you've got a new LMS in mind, it's time to plan your data migration. This can be the most challenging stage in your journey but if you set out a clear strategy, it makes the process a lot smoother.

Firstly, clean up your current system and get rid of any unnecessary data. Totara likens data migration to moving house; 'Taking the time to sort it out upfront will reveal course duplicates, bad descriptions, courses which are no longer used and plenty of inaccurate and outdated information, showing you what needs to be discarded or sorted out before you move anything.'

Once you're rid of unnecessary content, assess what's left behind and identify whether or not it will be easy to transfer. For example, SCORM content is easy to move over but other content may need to be recreated in the new LMS. Make sure you find an LMS provider who offers system training and can help you import your data into your new LMS.
LMS integrations
Keep in mind your current LMS integrations and understand if they require custom work in order to continue using them on the new LMS. Even if your new system supports your current integrations, it's important to take the complexities of the handover process into consideration. Find out what that process will look like and whether it's likely you will be able to use your current integrations in the way you hope to.

If you don't currently have integrations, now is the time to explore what's possible and find the right LMS to support this. It's worth considering implementing these either with introduction of your new LMS or further down the line. This should feed into your decision-making process when choosing the right LMS as integrations allow your system to be more functionally rich and offer a more personalised user experience as you successfully tie in different aspects of your business.
Setting out a realistic timeframe
You may also want to consider whether it's feasible to have a cross over period when both systems are running alongside each other whilst you progressively move courses and programs over to the new LMS platform. While this does mean additional costs, it does provide a brief window to allow for any overlap between systems. This will ease time constraint related pressure and ensure that there won't be a period where you go without any system at all.

A common mistake people make when switching their LMS is setting themselves an unrealistic time frame. This is not going to be an overnight switch and it's important that you communicate that with your team. Speak with your new LMS provider as they can provide insight into how long it has taken previous clients.
Finding the perfect LMS provider
By now you'll understand how crucial it is to find the right LMS provider who can support you along your journey. They need to facilitate a collaborative experience rather than a one directional product supply. You need a provider who will offer guidance on how to use the platform, both in the short and longer terms. Understand how they will manage your upgrades and adapt your LMS when needed, particularly around any additional costs that these might incur.

It's tempting to focus on price when comparing providers but there are a number of factors to consider, particularly when thinking about what contributes to the successful implementation of your new LMS. An important consideration is whether your new provider will help you with the initial data import and configuration. This can be a time-consuming process and having experienced help with this is extremely beneficial. You also need to consider whether your new provider offers training on how to use the new system. Additionally, if they will provide ongoing support hours after the initial introduction period as there are bound to be questions or issues that surface in the weeks and months after the launch of your new LMS.

Having a dedicated account manager can be a particular strength, as you will be dealing with a single individual who knows and understands your e-learning solution and can supply the rapid support at those times when you most need it. And remember, not all support or training issues need the direct help from your LMS partner. Often times, your query is quite straightforward and can be addressed if you have access to a comprehensive resource centre such as a video library through your new provider. These days, the best LMS partners have a range of helpful videos, articles or other helpful content that can guide you through many of your 'how to' questions?. Arming yourself with as much technical knowledge as possible is the best way to get the most out of your new LMS and working with e-learning experts who can provide such information is a sure-fire way to achieve that.
How Hubken can help
Choosing an LMS with the right features, both for your needs today and for future e-learning requirements is the best way to avoid buyer's remorse. And working with an e-learning expert means that you can be assured of the best possible solution being implemented. As a Totara Platinum Alliance Partner and Moodle expert, we design and deliver high quality e-learning solutions for leading UK businesses and organisations, building lasting relationships so that they can realise the full potential of their learning and development projects. If you're thinking of switching your LMS but you're not sure which is will make the perfect replacement, download our free helpful LMS guides.

Hundreds of clients and thousands of users rely upon Hubken for their learning and development needs. If you have an LMS question and would like to explore how we can work together, contact Hubken today.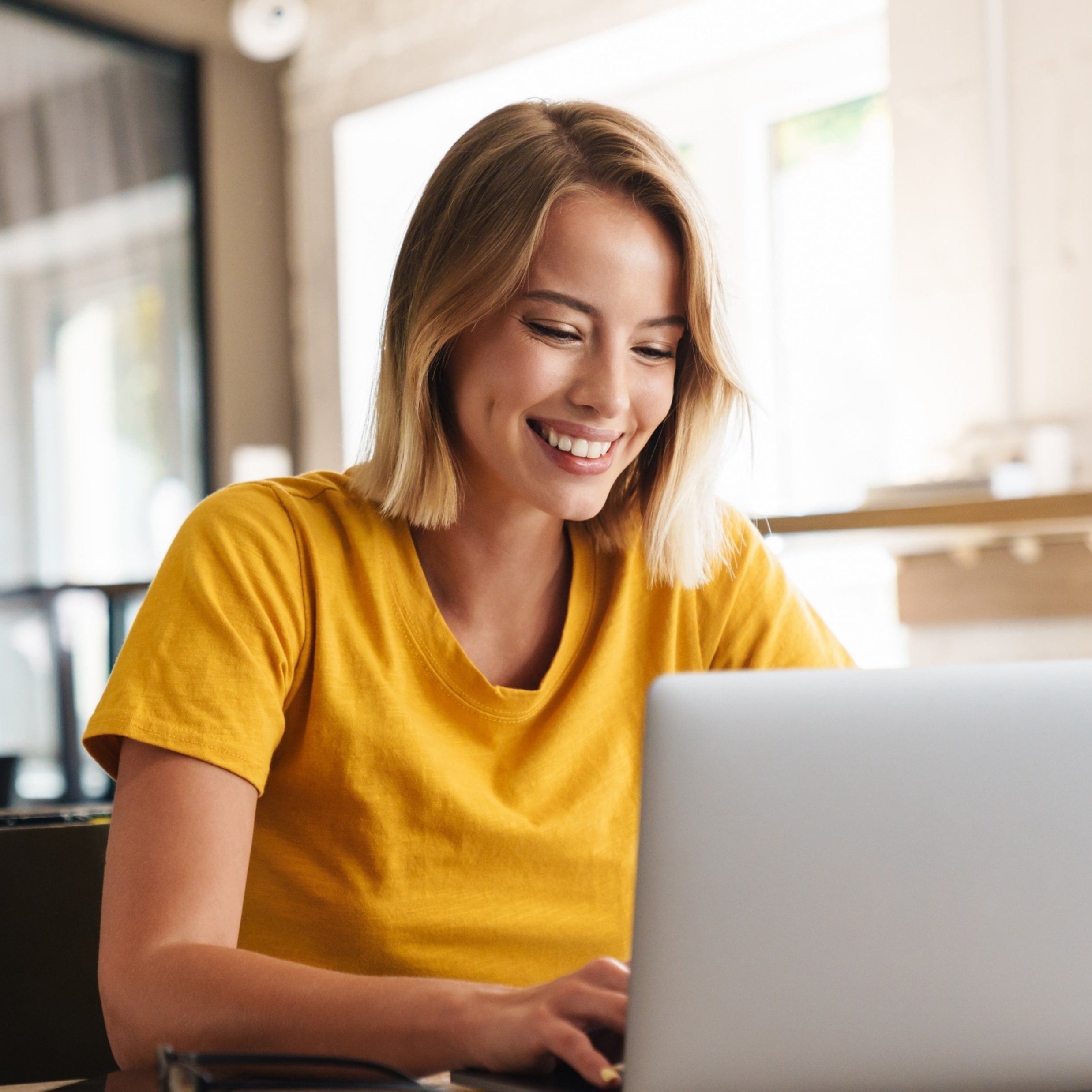 Explore HubkenCore – our unique SaaS LMS offering
Ready to see how our new LMS bundled solution is revolutionising how you purchase an e-learning solution?