With the advent of any new Moodle version come new and exciting features. This article looks at our top 5 that we think every Moodler will love.
1. BADGES
The introduction of badges, a way to award recognition for skills users have learnt, are the first of our top features in 2.5. Users that are awarded a badge can view this in their profile via the 'My badges' link or externally via the Mozilla 'backpack' where users can collect badges from several sites and store them in a single place.
By default, Moodle 2.5 allows badges to be created and verified within Moodle and for users to earn them by completing certain tasks, activities or courses. This option can also be turned off by the site administrator if they prefer.
Badges are created by adding the name, description and an image representing the badge to a form. Once the badge has been created the criteria will then need to be defined (for example a series of courses may need completing). As this can be achieved automatically through course completion, the badge is awarded automatically too.

All in all, this can be a great way for users to show what they have achieved and share those successes with others by adding the badge to their backpack.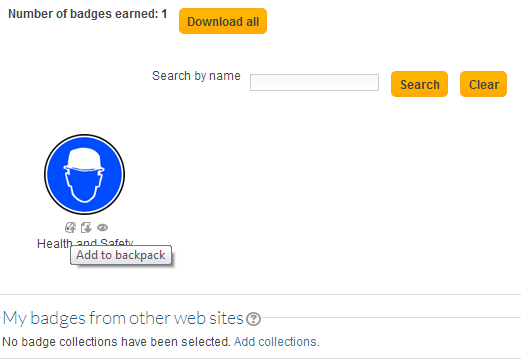 ----
2. FILES IN COURSE DESCRIPTIONS
Category pages have traditionally been a list of course names and some descriptive text. Now an additional field has been added to the settings page for courses called 'Course summary files'. It allows course developers to add images that show on the category page – great for livening up course lists, which is why it features on our top 5.

----
3. COLLAPSIBLE SETTINGS PAGES
As the number of features grow and improvements are made throughout Moodle, this has had an impact on the settings pages, lengthening them to accommodate the new settings. It has been recognised that for newer users, this must be quite daunting. To counter this, settings pages are now collapsible (and expandable), fantastic news for new (and older) Moodlers out there!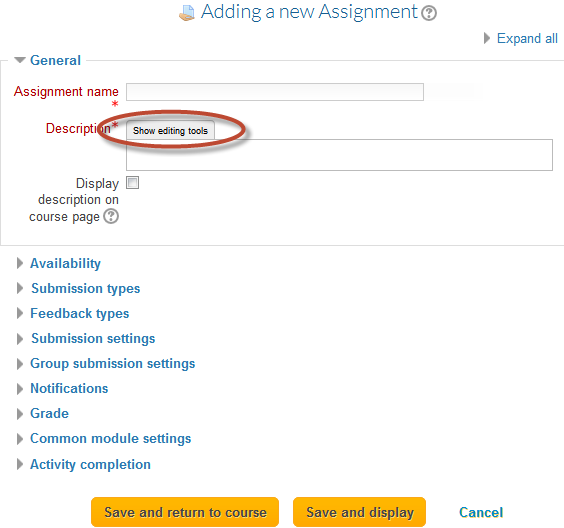 To see all the settings in all their glory, simply click on the 'Expand all' link found at the upper right of the settings.
In addition, to cut down on the size of the settings page, the editor toolbars are no longer available. You now have to select the 'Show editing tools' tab (highlighted).
----
4. DRAG AND DROP MEDIA ONTO THE COURSE PAGE
Creating labels can be time consuming if you just want to add a simple image to the course page. However, another new feature in 2.5 allows you to drag and drop media files and text directly onto the course page, saving you needing to create a label.

----
5. SHOWING CONTENTS OF A FOLDER RESOURCE ON THE COURSE PAGE
In 2.5 it is now possible for the files you used to add to a folder resource to appear on the course page without users needing to go into it. When creating the folder resource, add your files as normal and then choose 'Inline on a course page' from the new dropdown that appears below the file picker.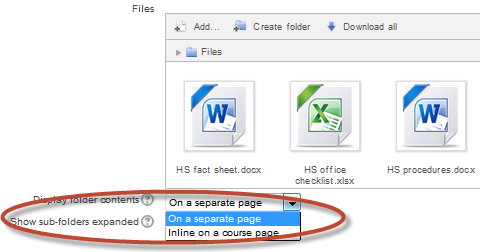 Users will now see the files available to them on the course page.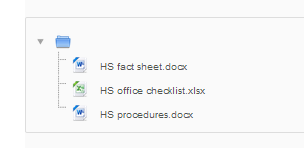 We're excited about the 2.5 version, not only for the new features, but for the improvements in performance since the 2.4 release. For more details on the 2.5 features please contact us.