Whether you're looking to purchase an LMS or you already have one, it's important to consider whether your LMS provider is offering you all of the services you want and need. Some services should come as standard and others as value-add options should you need them.
In this blog we'll dive into some of the key services you should look out for from your LMS provider – ones that we offer at Hubken as we believe they are important to the continuing success of your e-learning programmes.

Which services should come as standard with your LMS?
There are some services that are non-negotiable and indeed necessary to actually get your LMS up and running. Your LMS provider should offer all of the following as standard, though the level of functionality will vary. We'll touch on what we think is key within each service.
Implementation
It sounds obvious but implementation of your LMS is of course a vital service. Your LMS provider should configure your LMS, ensure you and your users can access it, and help you understand how to use your system to its full potential.
A good implementation process will be thorough but flexible, often delivered through online sessions that are structured enough to ensure you'll be getting the most out of the LMS, but able to be adapted to suit whichever topics you want and don't want to cover, based on your organisation's requirements.
Hubken's implementation sessions are focussed enough to easily fit around your team's schedules while ensuring high levels of knowledge retention. But they are also packed full of enough expert information to give you the confidence to manage your platform. We also record the sessions so you can refresh or revisit in the future.
Hosting
Hosting of your LMS site should also come as standard – in today's cloud-centric world it virtually always makes sense to adopt a hosted LMS solution. Hosting is of particular benefit if you don't have the specialist in-house resources to manage the technical side of an LMS, where budgets are tight or where your technical teams are better focussed on other important areas of the organisation.
When it comes to the specifics of LMS hosting, you should be looking out for security, reliability, scalability and no oppressively long contracts. A good hosting service should be fully managed and very much in the background, giving you complete peace of mind that everything is taken care of.
Hubken's hosting service offers the following key benefits:
Cloud based for 99.9% uptime

Security for your peace of mind

Fully managed service

Data centres and support team in the UK

Easily scalable with user bands

12-month contract

Free upgrades so you're always up to date
(Unlimited) Support
Another crucial service that should be included in all LMS solutions is support. You'll notice we've put 'unlimited' in brackets. That's because many suppliers only offer support as a set number of hours each month, meaning you have to pay once you go over that allowance.
At Hubken we believe that unlimited support should come as standard and we offer it with all our LMS solutions so you're never left feeling like you can't ask for help.
We also have a library of videos available, which you can re-visit as many times as you want, to help with some common questions that our clients have had in the past.

What other services should your LMS provider offer?
In addition to these standard services, your LMS provider should also offer a number of value-added services that enable you get even more from your system.
While not all additional services will be necessary for your organisation, your provider should allow you to pick and choose which ones you'd like, advising you what's best for your organisation and e-learning programmes based on your needs.
Data integrations with existing systems
Integrating your LMS with existing systems can save you a lot of time and effort when it comes to administration. Your LMS provider should have a bank of systems they can easily integrate your LMS with, whether that's a CRM, HR system or membership portal, for example.
As an example, you may want your HR system to log when a member of staff is compliant with working in a warehouse. Your LMS provider should be able to integrate the LMS and the HR system together, so your LMS will communicate to the HR platform once that employee is compliant, giving you a completely seamless solution.
Training
Additional training in how to use your LMS and how to get the best from it should be something your LMS provider offers as an option whenever required.
Whether you're struggling with something specific, you've got new starters who need LMS training or you just want to refresh your knowledge, a good LMS training offering should be bespoke to your needs.
Hubken's LMS training sessions are all online, easy to fit in around your schedule, interactive and recorded so you can access them again in the future. Moreover, we have a handy library that you can access, with hundreds of 'how to' videos and useful tips.
Branding
Your LMS provider should be able to 'brand' your LMS in such a way that it gives a 'nod' to your other existing sites and branded materials, while also remaining individual enough to be recognised as the LMS.
A branded platform is beneficial for increasing engagement levels as it instils a sense of familiarity to the system. Hubken's solution offers device responsive branding so no matter what device your learners access the LMS on, your branding remains clean and strong.
Video conferencing integrations
LMSs are often able to integrate with video conferencing platforms such as Microsoft Teams, Zoom and BigBlueButton to offer blended learning or engaging online learning sessions.
Your LMS provider should be able to facilitate these integrations so you can seamlessly weave video learning into your e-learning strategies and help boost user engagement.
Single Sign-on
Single sign-on can be a valuable add-on to your LMS that should be available to you should you want it. SSO builds user engagement as your learners don't have to keep track of different logins and passwords for different systems.
End users forgetting login credentials or struggling to login can cause a lot of administrative headaches, and SSO can help remove those issues too.
E-Commerce options
Selling your e-learning courses can be a great way to monetise your LMS and help it start paying for itself. E-commerce options allow for this to become a simple reality. Hubken work partner with 3rd party providers to facilitate the sale of your courses, should you need this option.
Off-the-shelf content
Sometimes it can be easier to get started by purchasing some off-the-shelf content to start delivering to your learners right away. This can be particularly useful for things like health and safety or GDPR. Our partnership with the Go1 content library gives you access to a wide variety of courses to get you started.

To conclude...
A good Learning Management System needs to ensure that it can help your company meet its goals and get a good return on investment. At Hubken, we will ensure that your LMS decision is the right one – not just for today, but one that will stand the test of time.
With us you don't just get a great LMS, you get a partner who will work with you to help achieve your organisation's unique and evolving training needs.
Are you getting everything you should from your LMS provider? Hubken offer everything you need -get in touch today!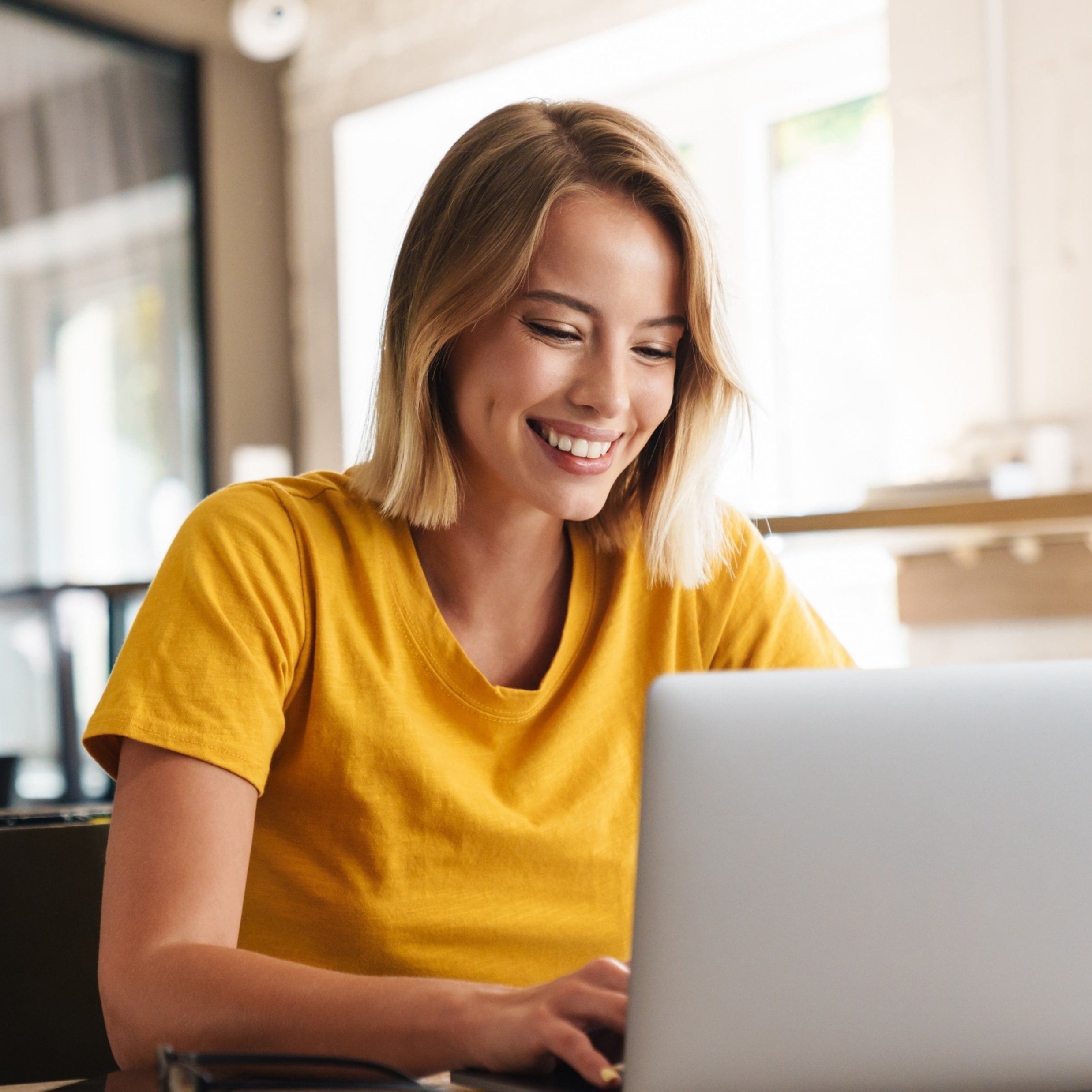 Explore HubkenCore – our unique SaaS LMS offering
Ready to see how our new LMS bundled solution is revolutionising how you purchase an e-learning solution?