Is a learning management system (LMS) worth the investment? This is a legitimate question that many organisations often ask before deciding to invest in a new LMS. So understanding LMS pricing is crucial before taking your first step towards a product purchase.
Over the past 10 years, LMSs have become increasingly popular and have been implemented across virtually every industry sector, including retail, healthcare, charities, multinational businesses, and the public sector. Why is this the case? In a nutshell, it's because LMSs streamline employee training and can make many day-to-day business operations run much more smoothly.
Moreover, there are significant benefits to be found in these e-learning tools and their administration functions, their mobile accessibility, and, increasingly, with their social 'engagement' features. All of this makes them attractive to a wide range of organisations.
However, it is no secret that an LMS can also represent a significant investment, especially for smaller businesses where it can seem like a sizeable chunk out of a company's budget. And although most company decision makers don't mind spending money on an LMS, recognising the value it can bring to their employees and to their business, they nonetheless need to be certain that they will receive a good return on their investment before making a final decision. So just how do you determine what good LMS pricing looks like?
LMS – well worth the investment
An LMS really is worth the investment, and a lot of people agree. E-learning systems are designed both to deliver training effectively and to optimise the costs of in-company training. Usually, the price varies according to the number of trainees – which means that the price of an LMS per employee per month can be less than the cost of a monthly cup of coffee ☕
Indeed, a 500-user LMS at Hubken can cost as little as £2.20 per employee per month (Totara Learn LMS with HubkenCore + estimated implementation costs ÷ maximum number of users ÷ 12). This represents incredibly great value for a learning tool that can cut costs, reduce time and increase productivity.
Here are a few reasons why we think a learning management system is worth spending money on:

SaaS LMSs make all-inclusive packages affordable
It's hard to find an LMS that offers a rich array of learning, engagement, performance management and reporting tools. Add on additional beneficial features such as single sign­-on and e­commerce capabilities are valuable features, and the LMS offerings become even fewer. And then when you need mobile accessibility and language localisation, these options can add even more costs to your investment - quickly inflating LMS pricing packages.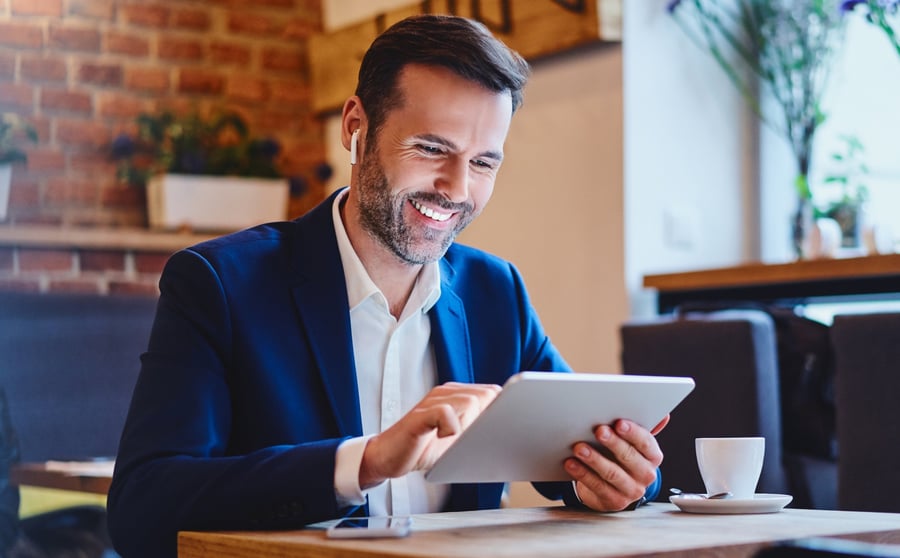 The good news is, Software as a Service (SaaS) LMSs make such packages available. And, at an affordable cost – the price of a cup of coffee for each of your employees each month.
A SaaS LMS is a fantastic, hassle-free way to tap into the benefits of an LMS. One of the biggest benefits for businesses is that they do not have to deal with the necessary IT hardware and infrastructure needed to support the LMS…and neither do they need to hire additional IT professionals to help maintain the system.
With SaaS platforms, software providers are responsible for LMS maintenance, upgrades and repairs.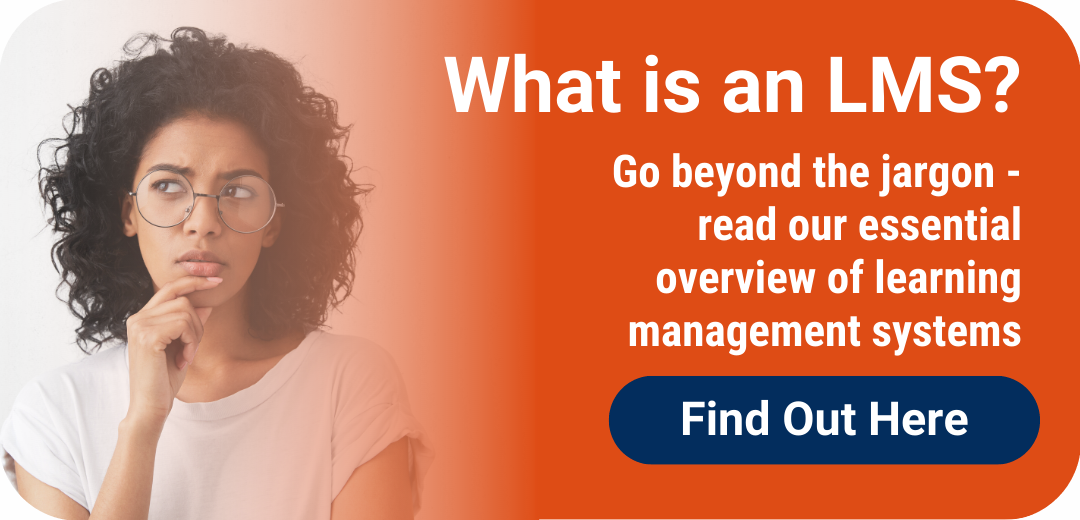 An LMS trains employees, volunteers, and members
Training is more important than ever before. An LMS has been designed to train your employees, your suppliers, your customers, your volunteers, and your members. But it also is designed to track training and be able to report and analyse the results, making it easy for administrators to get people the training they need to succeed.
And in today's Great Resignation environment, any tool that can help retain your valuable employees certainly delivers on its ROI potential - an important consideration when looking at LMS pricing.

An LMS can reduce your turnover
When employees feel that they aren't developing or advancing towards a particular goal, they can quickly begin to feel that they are stagnating – and this is usually when they start to explore new job opportunities.
In today's tight labour market, it is critical that we keep people invested in both their personal and professional development. Having the tools and processes that clearly demonstrate that your organisation is invested in this too will ensure that they are around the long haul. eLearning Industry has written that, "employee development boosts employee satisfaction and workforce productivity, and reduces turnover." It's very clear that regular employee training helps reduce turnover.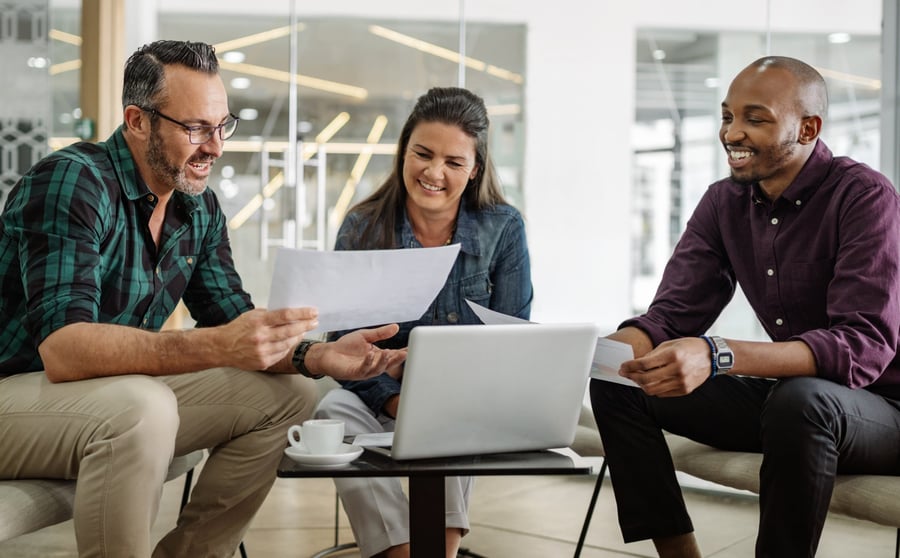 So, by investing in a powerful SaaS LMS, you can help avoid the problems that are associated with losing quality employees…this is a simple way to help ensure that they remain rooted in your organisation. Training initiatives are the key to making people feel accomplished and affirm that they're going somewhere positive with your organisation and an LMS is at the heart of these initiatives.

An LMS lowers costs
Although an LMS does involve an initial investment, the right LMS will lower a company's costs of training.
In 'How To Dramatically Reduce Corporate Training Costs', e-learning expert Christopher Pappas wrote, "there are a number of examples proving that e-learning is in fact lowering the cost of employee training. Research has shown that moving your training online not only allows you to allocate valuable resources to other areas of your budget, but also makes the training process even more effective."
Moving training online eliminates the need for paper products, physical classrooms, and training-related travel. All of this adds up to a diminished bottom line which once again justifies LMS pricing and investment.

An LMS saves time
An LMS that is highly collaborative makes the most out of subject matter experts. Learning collaboratively is a huge part of how we attain and retain new information. Sites like YouTube have been super influential on the way we learn anything from quick fixes, to languages, to in-depth projects – we're used to looking to other people when we need some guidance.
When we were all regularly working in an office environment, people constantly engaged with each other to ask for advice or feedback. An LMS that allows subject matter experts to contribute their knowledge to multiple audiences at once (on their own time), keeps people engaged and facilitates learning from each other without the need for in-person meetings.
Moreover, by providing social/ collaborative learning tools, an LMS facilitates brainstorming, team building, and invention – in short, an LMS can help promote innovation across your business.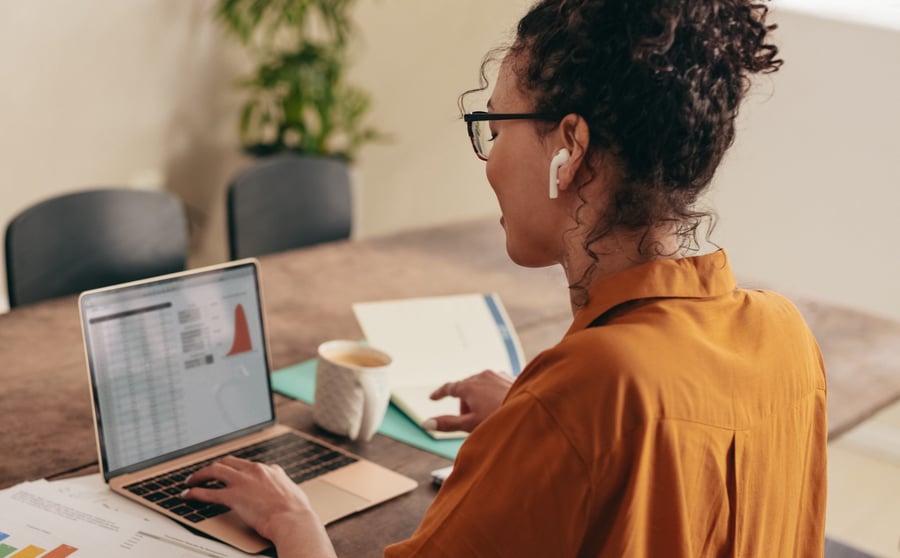 Companies look far and wide for business solutions that cut costs and boosts productivity. The SaaS LMS is an all-inclusive, low-cost training and operations platform. It can indeed lower a company's bottom line, boost revenue and simplify daily operations. With competitive LMS pricing options, a SaaS learning management system is a business tool you can't afford not to put in place.

An LMS delivers a consolidated approach to training
Investing in an LMS gives you a standardised way to organise, distribute, and track progress for all your training courses. Without this, there's no way to ensure that your employees are receiving the same information or to the same quality levels within or across multiple departments.
Indeed, you may already be spending valuable money on multiple training tools across the business, which can quickly add up. Moreover, the individual learning experience is likely to be fragmented and disjointed because of this piecemeal approach.
Gathering your learning programs under a single LMS will increase cost-effectiveness, unify the learning experience, and reduce duplicate training efforts.

The benefits of the LMS continue to increase over time
As mentioned at the beginning of this piece, all too often the biggest objection to adding an LMS to a business's seemingly ever-growing list of 'tools' is the cost. And while UK LMSs are available at all price points, you'll want to choose one that has the features you need to achieve your L&D goals.
Although it may require an initial outlay of time and money, an LMS can save you thousands of pounds. And all this simply for the low cost of a cup of coffee for each of your employees every month. Not a bad investment to create a dynamic and agile organisation.

We think that the right type of learning management system is well worth the investment. So do hundreds of our e-learning customers! Go on, grab that cup of coffee ☕
Why Hubken?
If you're convinced by the benefits of an LMS, but not sure what to do next, check out our ultimate resource guides and learn more about choosing the right tool for your organisation!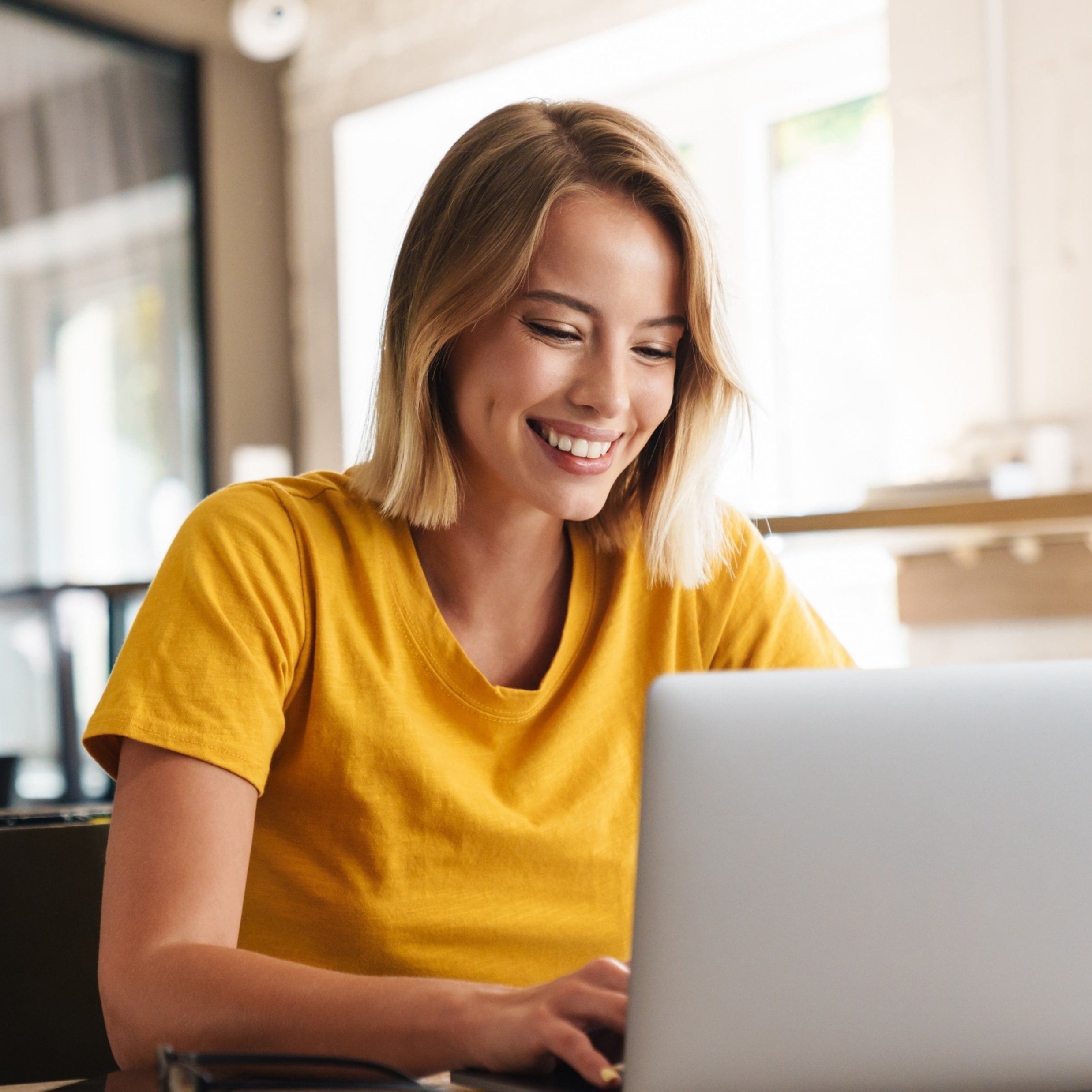 Explore our excellent value pricing options
With a range of LMS, LXP, and TXP solutions available to suit your organisation's size and requirement list, we have e-learning options ideal for your needs.